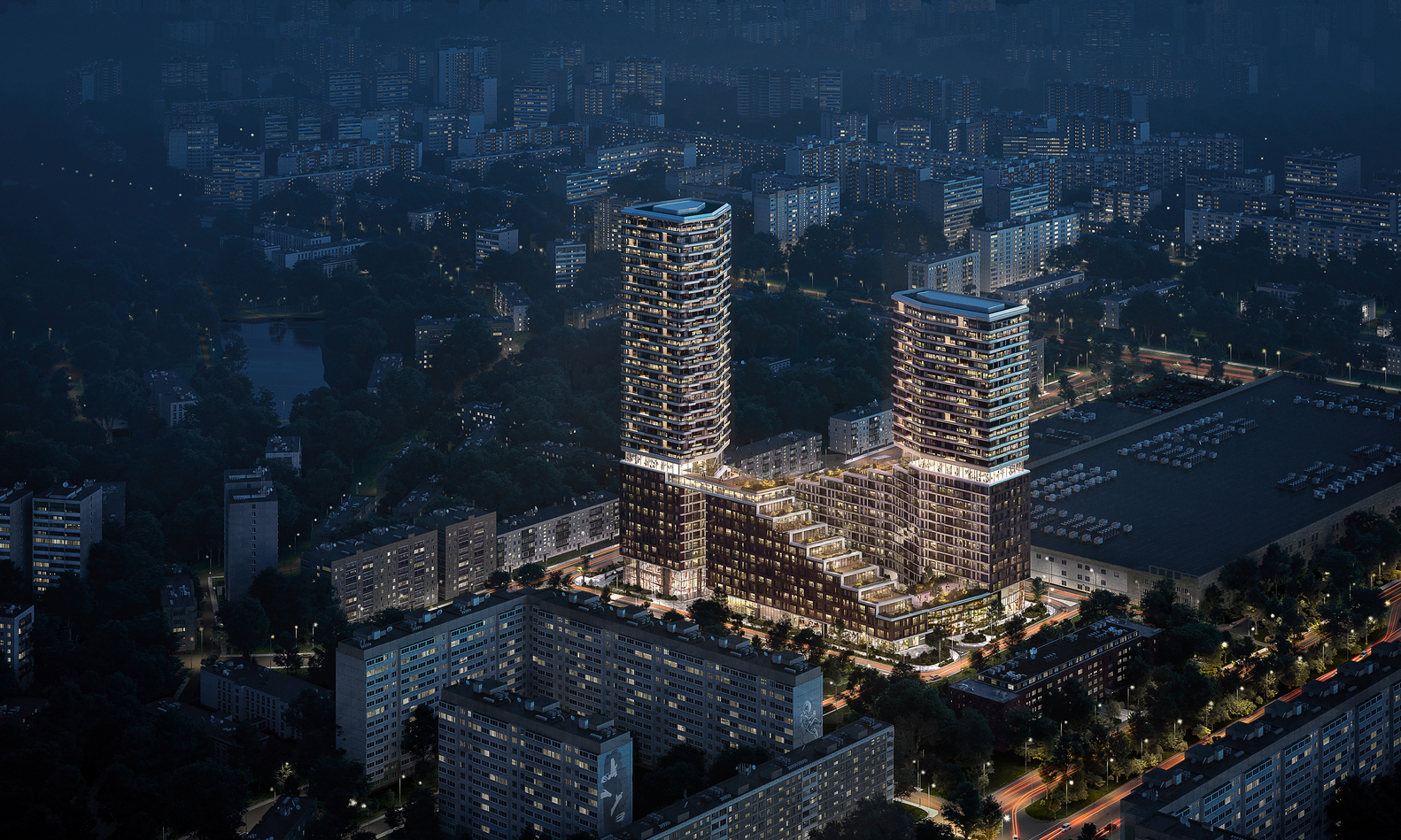 CITIES
Moscow's construction boom continues with announcement of major new residential block
UNSTUDIO will design an enormous new residential complex in Moscow after winning an international competition.
The complex, called "K31 Courtyard", is part of a wider construction boom that's unfolding across the city following the approval of a 2012 masterplan that sought to redevelop former industrial sites into residential lots.
A number of high profile residential projects have since started going up throughout the Russian capital, fundamentally changing the urban fabric of the city.
K31 is one of the most ambitious. It takes advantage of the 1.93-hectare site to address the challenges of building a community within a dense urban setting.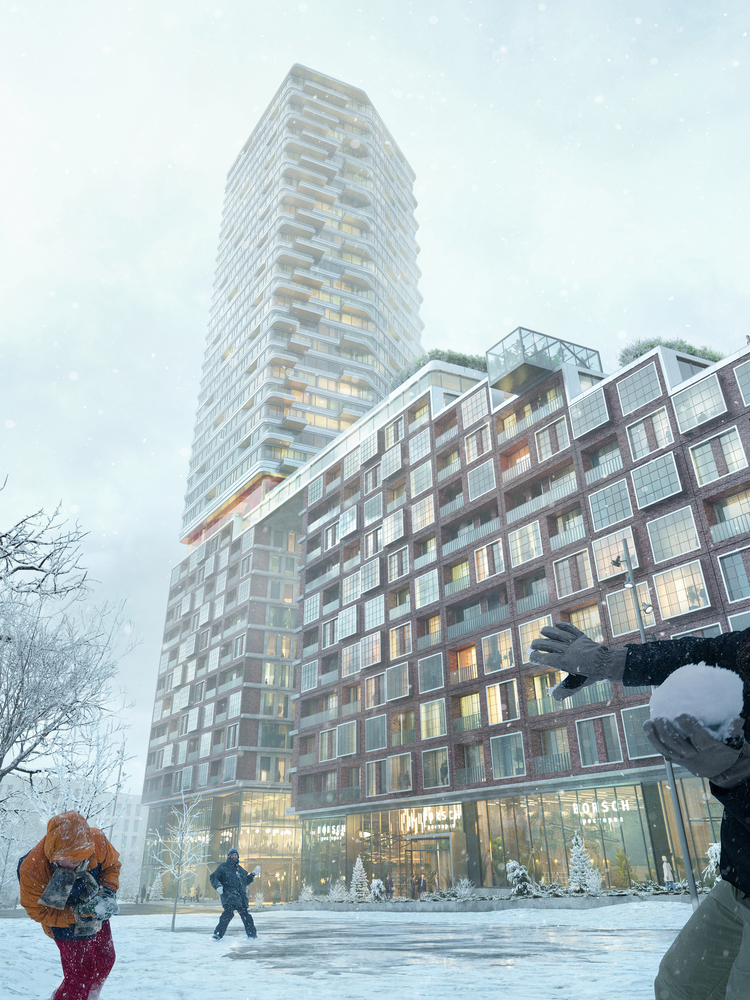 Above and Below: The two residential towers face away from each other to maximise views. Images courtesy of UNStudio.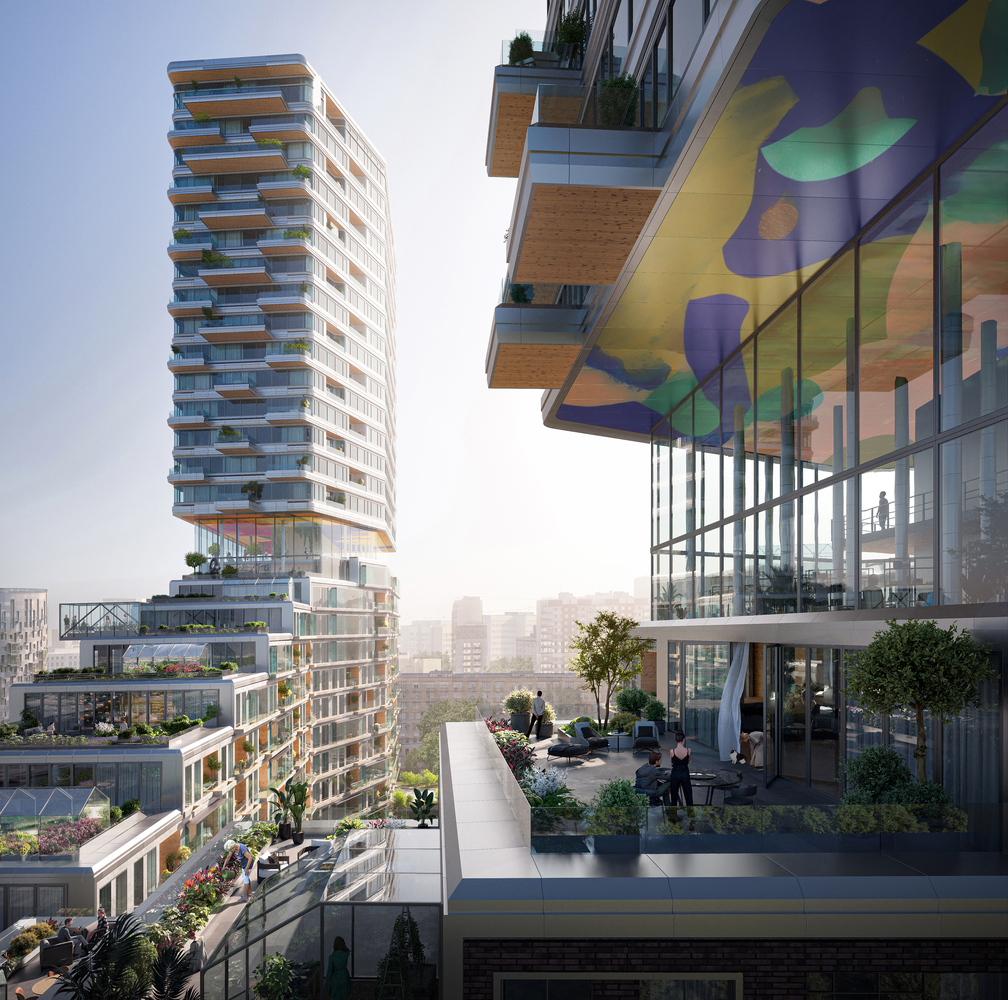 The design is meant to serve as a prototype for potential future Moscow developments. It puts the wellbeing of residents first, encourages indoor-outdoor living, and provides space for social interaction.
K31 will be made up of two residential towers which will be linked by a stepped podium surrounded by a private courtyard.
The towers are faced diagonally so as to maximise daylight and views while the apartments come in a variety of sizes to encourage a diverse mix of residents.
The main amenities are located on the threshold between all the apartment types.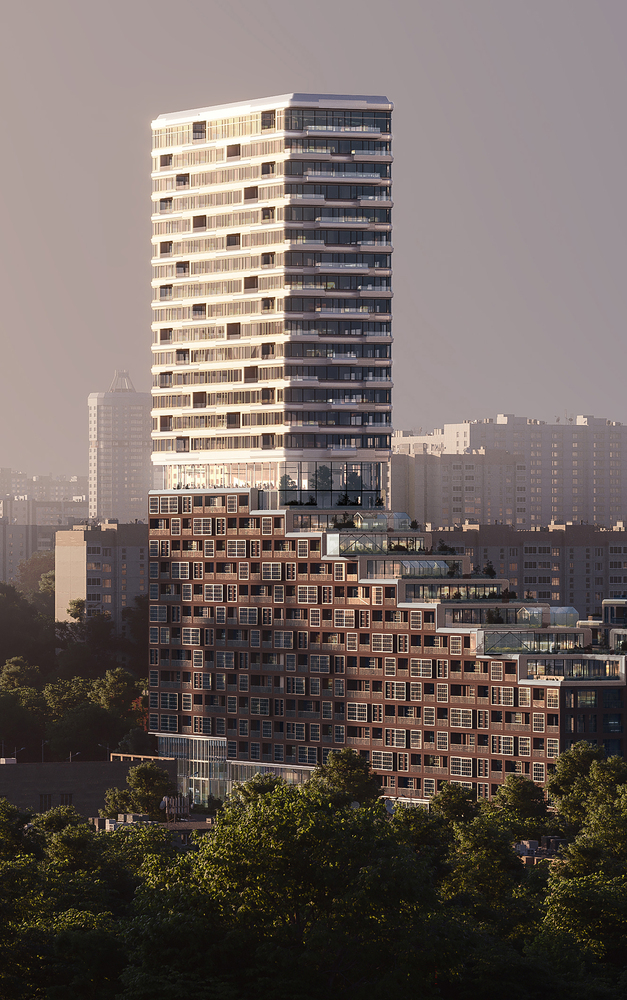 Above and Below: The courtyard is a modern take on Soviet-style architecture. Images courtesy of UNStudio.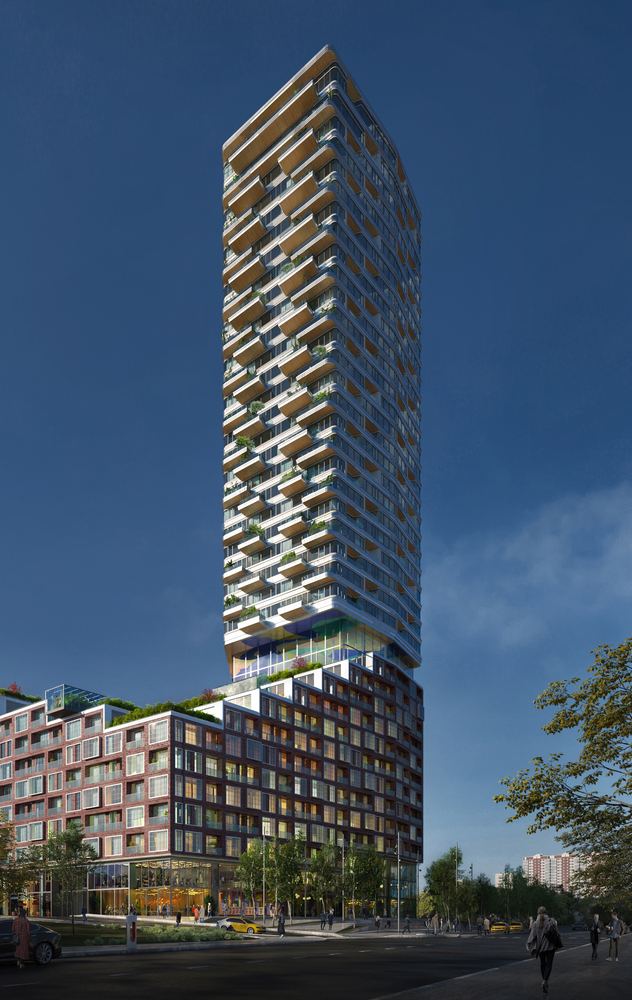 Along with the outdoor terraces on the stepped podium, the design for K31 Courtyard encourages residents to enjoy outdoor living throughout the year, creating the feeling of an open neighbourhood.
"For K31 Courtyard the notion of 'a neighbourhood' has multiple dimensions," the studio explains in a press release.
"Referencing the old-style Moscow courtyard, which was quiet and private, while also being accessible and safe, the development is designed to extend horizontally and connect to the city by means of the transparency and impermeability of the ground level."
UNStudio will now work closely with several local specialists to bring the design to life.

Comments
---