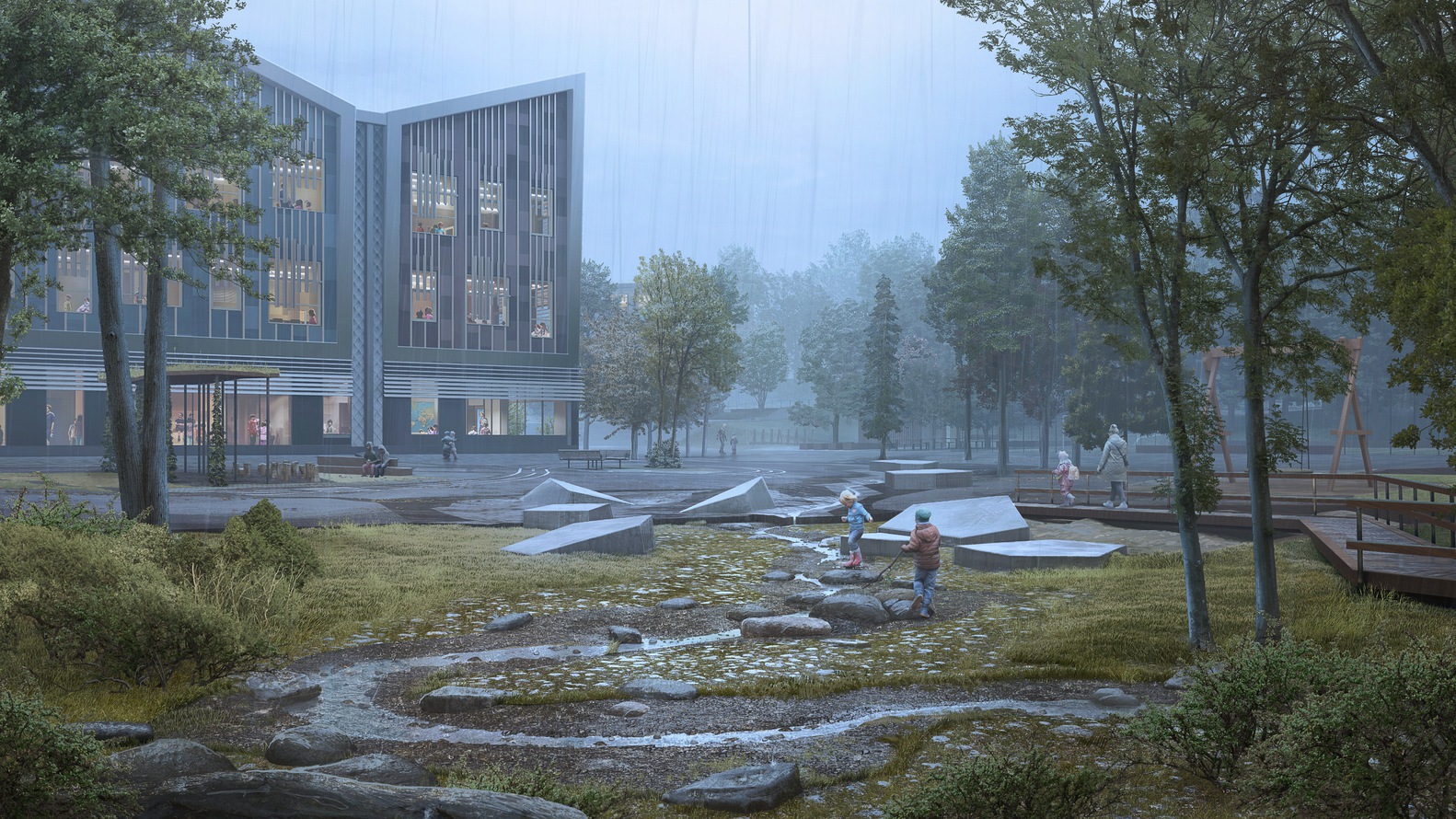 CITIES
Adapting to climate change: this school is designed to welcome the rain
A SCHOOL in Torslanda near Gothenburg, Sweden has been designed to welcome the region's immense rainfall - it rains nearly every other day during the school year, and thanks to climate change it's predicted to rain even more than that in the coming years.
LINK Arkitektur has created a school that uses the rainfall as an opportunity to learn and play, taking something that would otherwise be disruptive and using it to benefit the students.
Two-thirds of the project's gross area is made up of landscape in which water plays an important role.
Runoff water from the roofs of the buildings is released into the middle of the schoolyard, creating a river delta.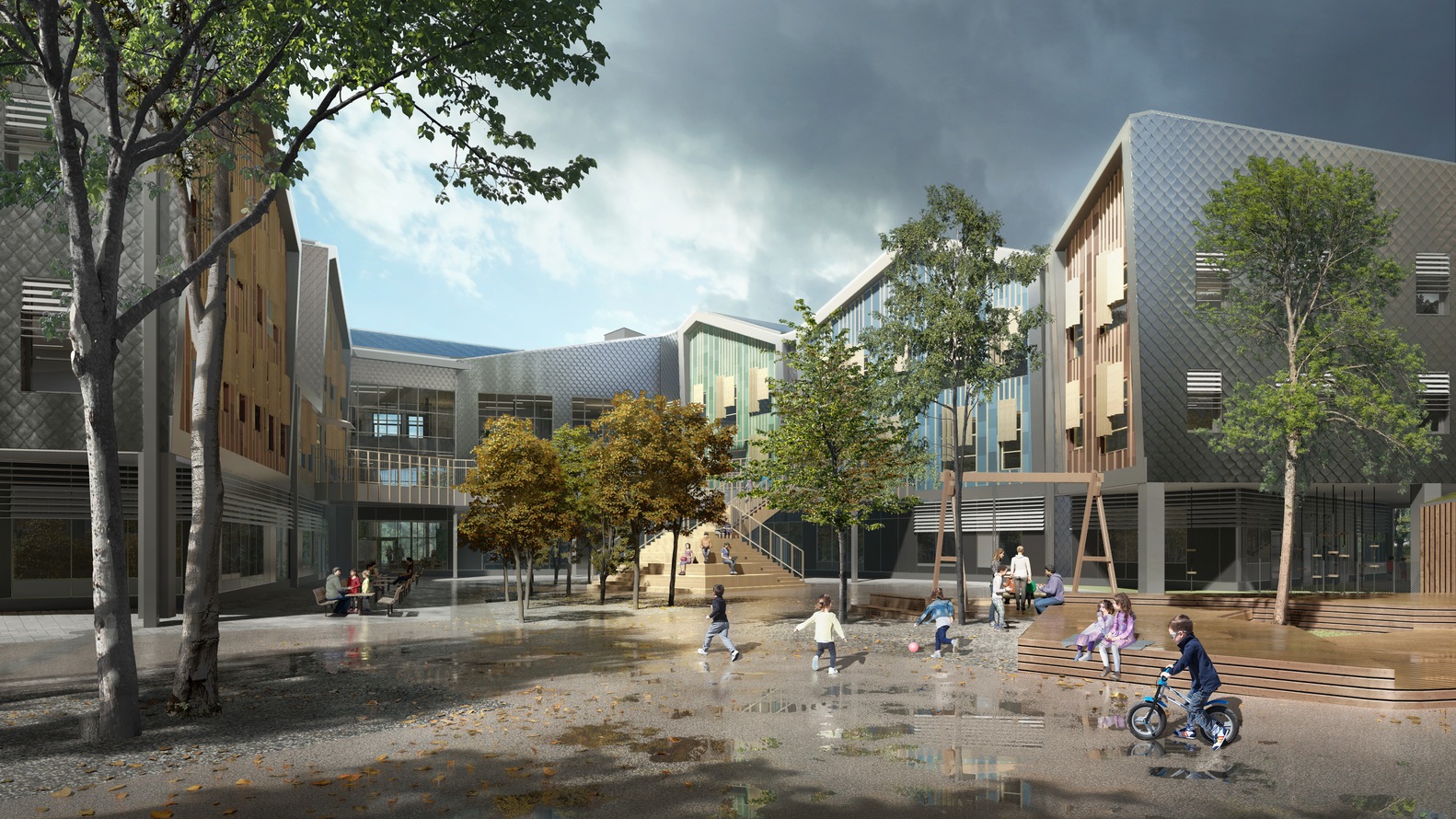 Above and Below: This school in Sweden is designed to catch the rain and use it as a tool for education. Images courtesy of LINK Arkitektur.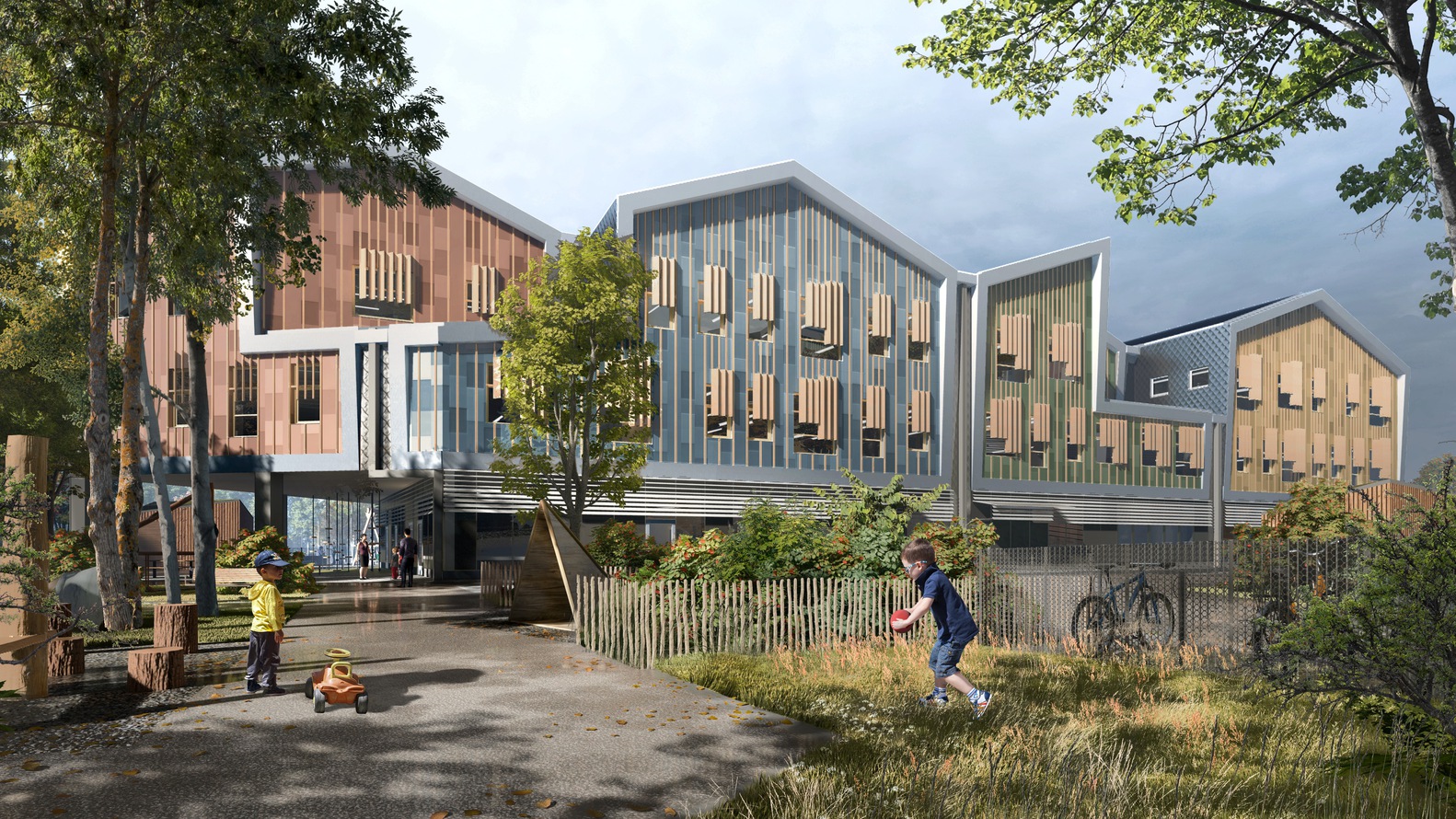 These rivers then connect the buildings while also playing host to educational activities, such as spaces for teachers to conduct biology, physics or chemistry projects relating to water.
The school is made up of two volumes. The ground floor contains common areas and training facilities spaced around an interior courtyard, while two upper floors contain various classrooms.
There are also roof terraces and elevated play spaces.
"We have designed a solution where water plays a visible and vital role in providing the kids with knowledge and hands-on experience about climate change in general and water in particular," explains Camilla Starkenberg, Lead Architect for the project.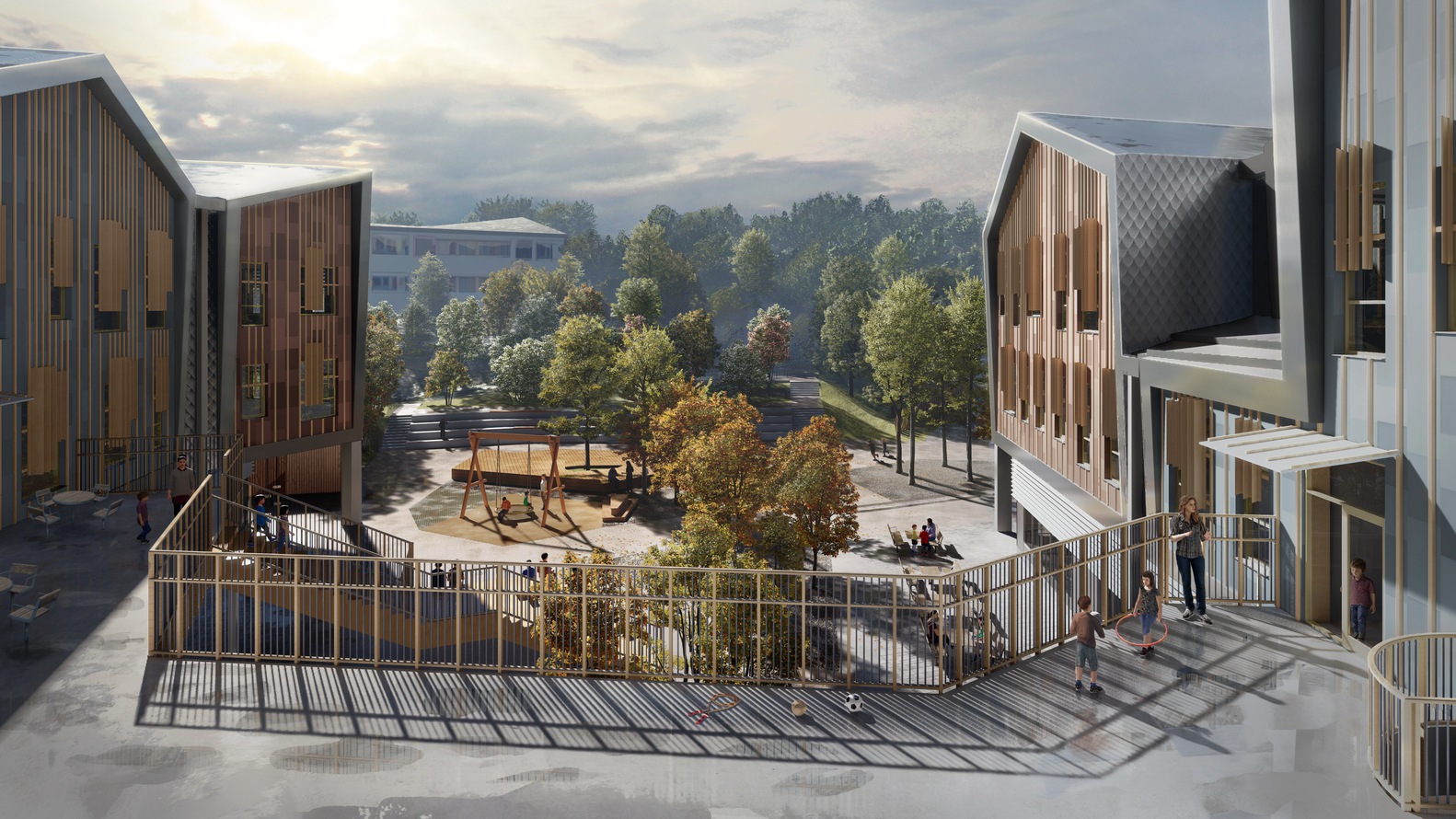 Above: Rainwater is used to connect the various school buildings. Images courtesy of LINK Arkitektur.
"Through play, the children are learning about cloudburst, floods, infiltration, and seepage.
The long-term objective is to teach the children universal knowledge and understanding about natural processes by giving them local experiences in the schoolyard.
"Simply put, we want to create the most fun schoolyard when it rains.
"By nudging the pupils to better understand natural processes, we equip them with better tools and knowledge to work with nature and not against it."
The project is due to complete in November 2022.

Comments
---