Infrastructure
This $67BN High Speed Railway Will Change Asia
Youtube Views

885,599

VIDEO VIEWS
Video hosted by Fred Mills. This video and article contain paid promotion by Masterworks.
THAILAND is home to stunning landscapes, street food and crazy traffic.
Train travel here isn't exactly known for its speedy service either. While it can be cheap and scenic, trains are slow and often delayed. On average, they travel at about 40 km/hr. A trip from Bangkok to Chiang Mai by rail takes 12 hours – about 3 hours longer than the average road trip takes, depending on the traffic of course.
But that's all about to change.
There is a brand new high speed railway set to transport people and goods more than six times faster than the current trains.
It will also serve as a connection to China's massive rail network with the promise of revolutionising trade and spurring growth across the continent.
But economic downturns, contract negotiations, and challenging landscapes have all conspired to derail the scheme on multiple occasions and some doubt they'll ever be able to get things back on track.
Welcome to one of the world's most challenging high speed rail projects.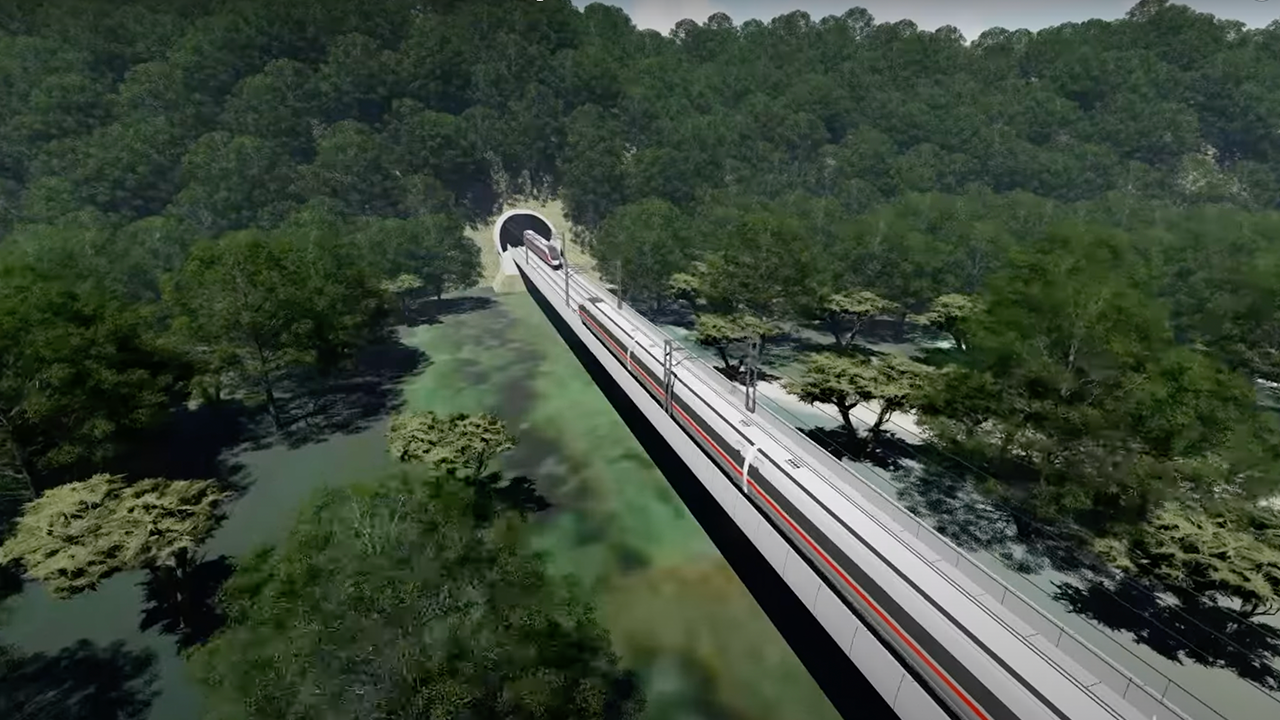 Above: Thailand's high speed railway is likely to transform journey times. Image courtesy of The State Railway of Thailand.
For over 100 years, Thailand's state owned railways have transported tourists, citizens, and goods across the country. With slow travel times and ageing tracks they are now in increasing need of an update – but hasn't exactly been a top priority.
Thanks to political instability and the rail sector constantly losing money, investments and proposals are often put on hold or dissolved for years.
But that all changed in 2014 when China stepped in.
The country's massive Belt and Road Initiative is out to better connect East Asia and Europe. One step towards that is to create new connections within Southeast Asia – like with Thailand's high speed railway.
"Thailand doesn't like to say no to China. They're a very big, important neighbour, an important trading partner, " Greg Raymond, a lecturer at Coral Bell School of Asia Pacific Affairs at Australian National University said. "There's some analysts who think that Thailand is going to do really, really well economically out of it. But then there's others who say, no, Thailand wont. Some analysts say it doesn't matter. The important thing is to keep the relationship with China on a good footing."
China is Thailand's largest trading partner, and a huge source of tourism for the country.
While it isn't putting as much money into the new railway as was initially agreed, it's still involved in supplying equipment and systems – and as you may recall the country is pretty good at building high speed rail.

First, tracks need to be laid from Bangkok to the city of Nong Khai. Six Fuxing Hao CR300 trains with eight carriages each will run on the first phase of the route on three different types of track: ground level, elevated, and tunnel.
From here it'll connect onto Laos's newly constructed high-speed-rail line up into China.
The $12BN section of the network is expected to be complete in 2028, and it could be a jumping off point for even more connections throughout Southeast Asia. Extensions could go to Chiang Mai, Rayong, and Hua Hin and potentially on to Malaysia and Cambodia.
Now, sure on a map that looks logical, but on the ground it's far from easy.
High speed rail works best when it runs in a straight, flat line, so in an ideal world, you'd want to build on a flat surface with no trees, water, or houses in the way.
But this isn't an ideal world. Thailand's landscape is breathtaking to look at but pretty hellish for engineers.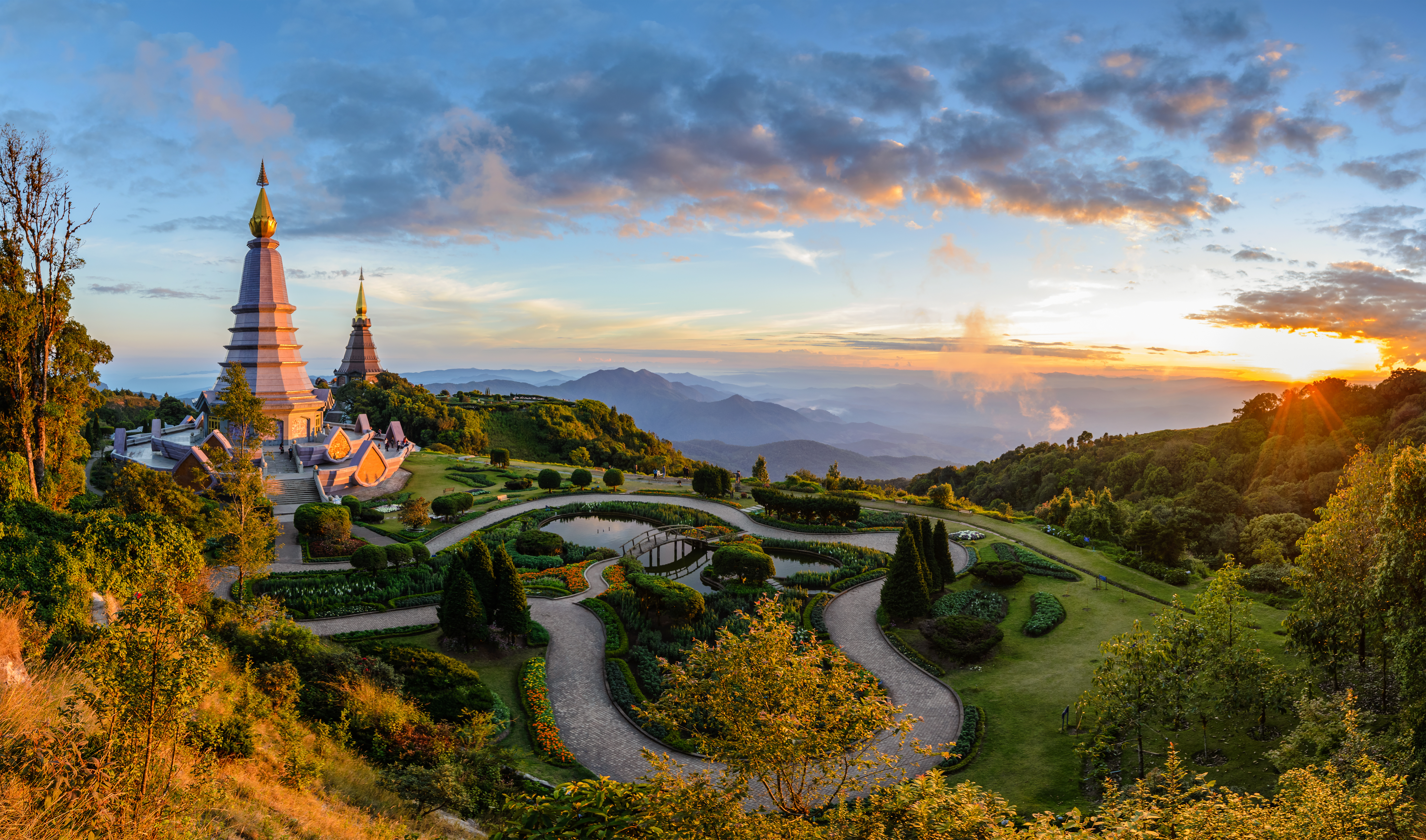 Above: Thailand's landscape is extremely diverse.
Engineers signing up for this project are going to find themselves contending with almost every type of terrain, all sprinkled with delicate ecosystems and existing neighbourhoods.
It'll mean tunnels, bridges, viaducts and lots of head-scratching along the route.
The proposed section from Bangkok to Chiang Mai exemplifies the challenges where the line traverses a large swamp and lake.
Before construction could start, the project needed to pass an environmental assessment and the team has now agreed to test water-quality throughout construction and beyond and oversee the egg-laying habits of local birds.
But wildlife isn't the only community being impacted.
In the link that will connect Nakhon Ratchasima to Nong Khai, around 700 households will have to move into government housing to make way for the new high-speed rail tracks.
Now, this all takes a lot of time, money and coordination to get done. The first phase, which is divided into 14 contracts, is behind schedule with only 15% complete as of late 2022.
While environmental and neighbourhood challenges have certainly created obstacles for Thailand, the government agency attributes delays to the pandemic, land acquisitions and relocating public utility lines around the site.
Phase one is supposed to be done by 2026, but that's looking like more and more of a distant goal.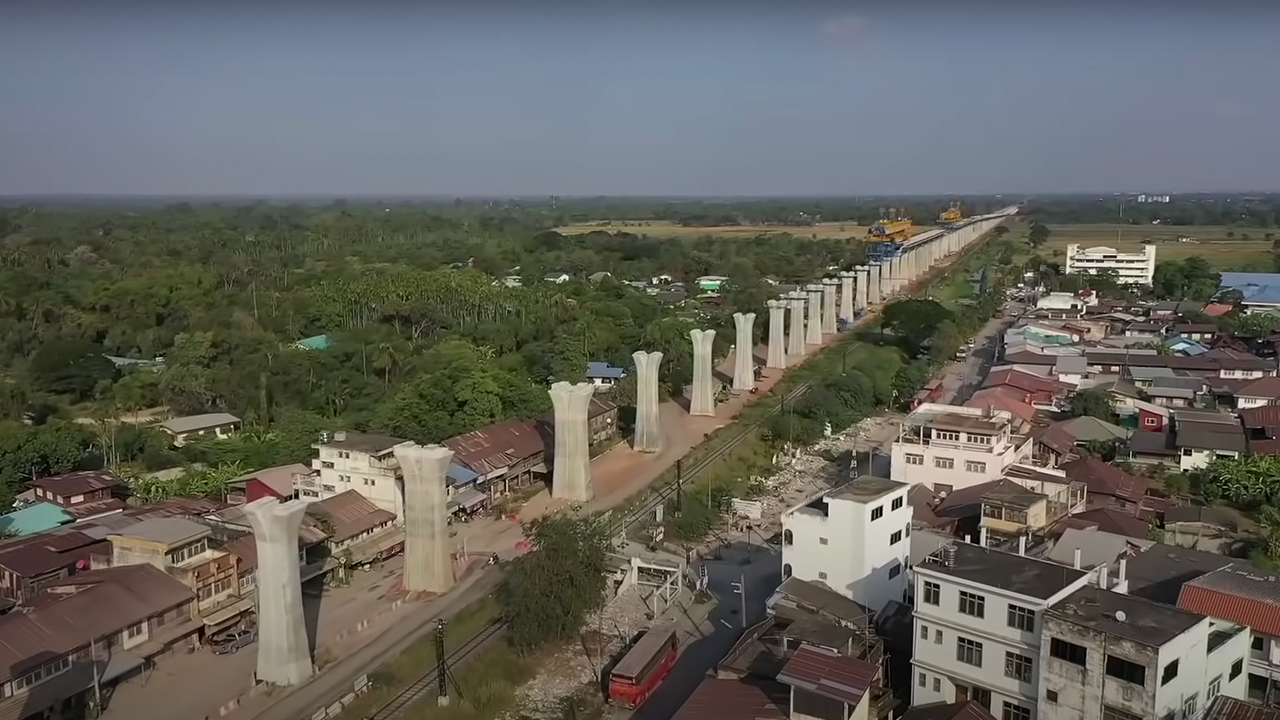 Above: Construction progress on Thailand's new high speed railway as of late 2022. Image courtesy of The State Railway of Thailand.
And while the project promises to yield benefits for both countries by bringing more opportunities for trade and tourism, it's no guarantee. Rail isn't the primary form of transposition in Thailand – it accounts for just 20% of passenger traffic and 2% of cargo.

"I think what we don't know is how popular the high speed rail project will be once it's finished," Raymond said. "Now Thailand's and particularly people in Bangkok have really loved the mass transit systems that have put in place over the last two decades. They've got two projects. One called the sky rail, which goes above roads, and the other one is their underground subway system. And both of those have just been progressively expanded. Will people in Thailand take to the high speed rail project to traveling by a high speed rail in a big way?"
Still, both China and Thailand are betting big on the future of high speed rail – and if the two countries can get this project off the ground, Bangkok could soon become Southeast Asia's next big transit hub.
Skip the waitlist and invest in blue-chip art for the very first time by signing up for Masterworks.

Video narrated by Fred Mills. Special thanks to Greg Raymond. Footage and images courtesy of The State Railway of Thailand, CNA, CNN and CGTN.
We welcome you sharing our content to inspire others, but please be nice and play by our rules.

Comments
---