Infrastructure
The World's Largest Infrastructure Projects
Youtube Views

1,389,322

VIDEO VIEWS
Video hosted by Fred Mills.
THE world we all inhabit relies on built infrastructure. Without it we wouldn't be able to transport food, goods or services. We couldn't power our homes or access clean water. We couldn't travel or commute.
Quite literally enabling our societies to function, the importance of infrastructure has grown significantly in recent years as the global population expands, and as more people than ever are living in cities.
Once a rare occurrence, multi-billion-dollar infrastructure schemes have now become the norm as governments around the world strive to keep pace with growth, raise living standards and enable further economic development.
Pushing engineering to the limits, impacting billions of people and generating some almost unfathomable statistics, these are the largest infrastructure projects currently under construction on each of the six inhabited continents.
OCEANIA - SYDNEY METRO, AUSTRALIA
We begin our journey in Oceania, where – despite decades of successive governments favouring highways and toll roads – significant investment is now being made into mass transit.
As a result, the Sydney Metro is currently the largest infrastructure project under construction on the continent.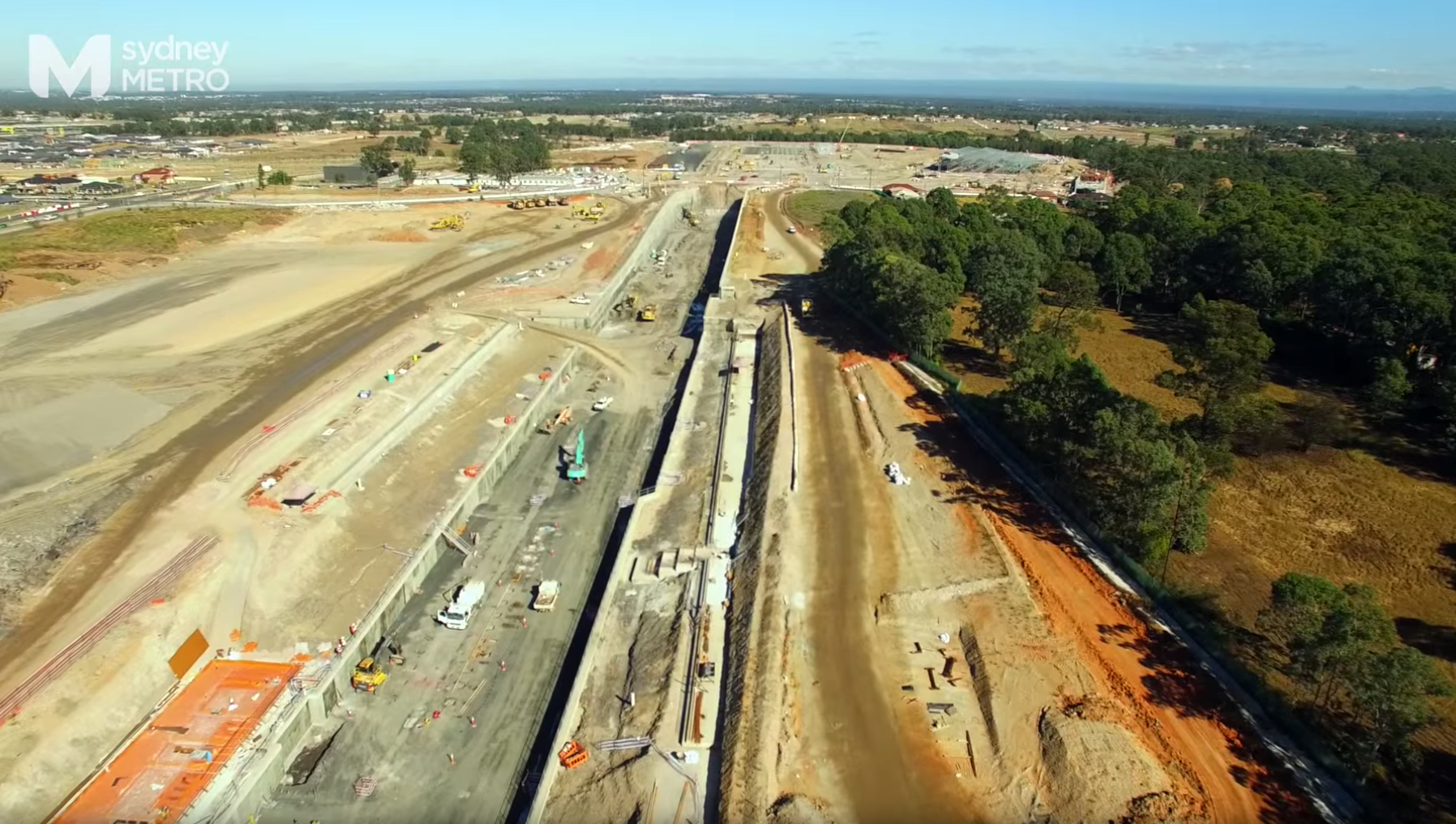 Above and Below: The Sydney Metro will feature elevated tracks and tunnels connecting the central business district to the suburbs ( images courtesy of Transport for NSW).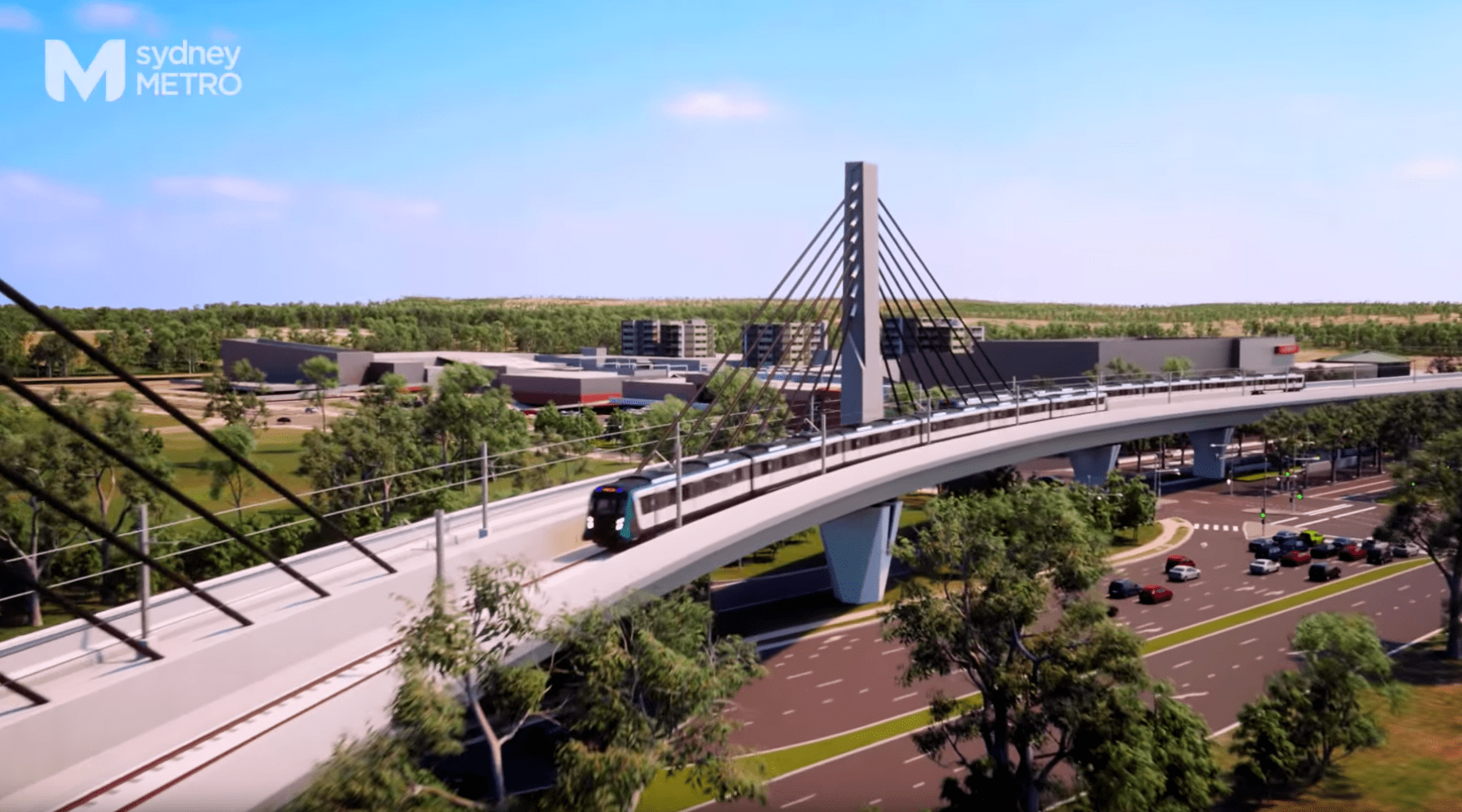 Consisting of 31 new and upgraded metro stations, the project is on track to deliver Australia's first fully automated rail service.
Originating in the city's northwest, the new line will travel for 66 kilometres, tunnelling under Sydney Harbour and the densely developed central business district, before heading back out toward the southwestern suburbs.
At a total cost of USD $14.7 BN – equivalent to AUD $20.8 BN at the time of filming – the first phase of the project is set to open in 2019 while phase two will complete in 2024.
ASIA - BELT AND ROAD INITIATIVE, CHINA
Widely recognised as one of the most ambitious infrastructure projects in human history, China's vast Belt and Road initiative aims to better connect the country with its surrounding markets, boosting trade and economic growth.
The "road" element of the project will re-trace parts of the historic Silk Road that ran between Europe and Asia for many centuries, while the "belt" aspect will create a maritime link with India and East Africa.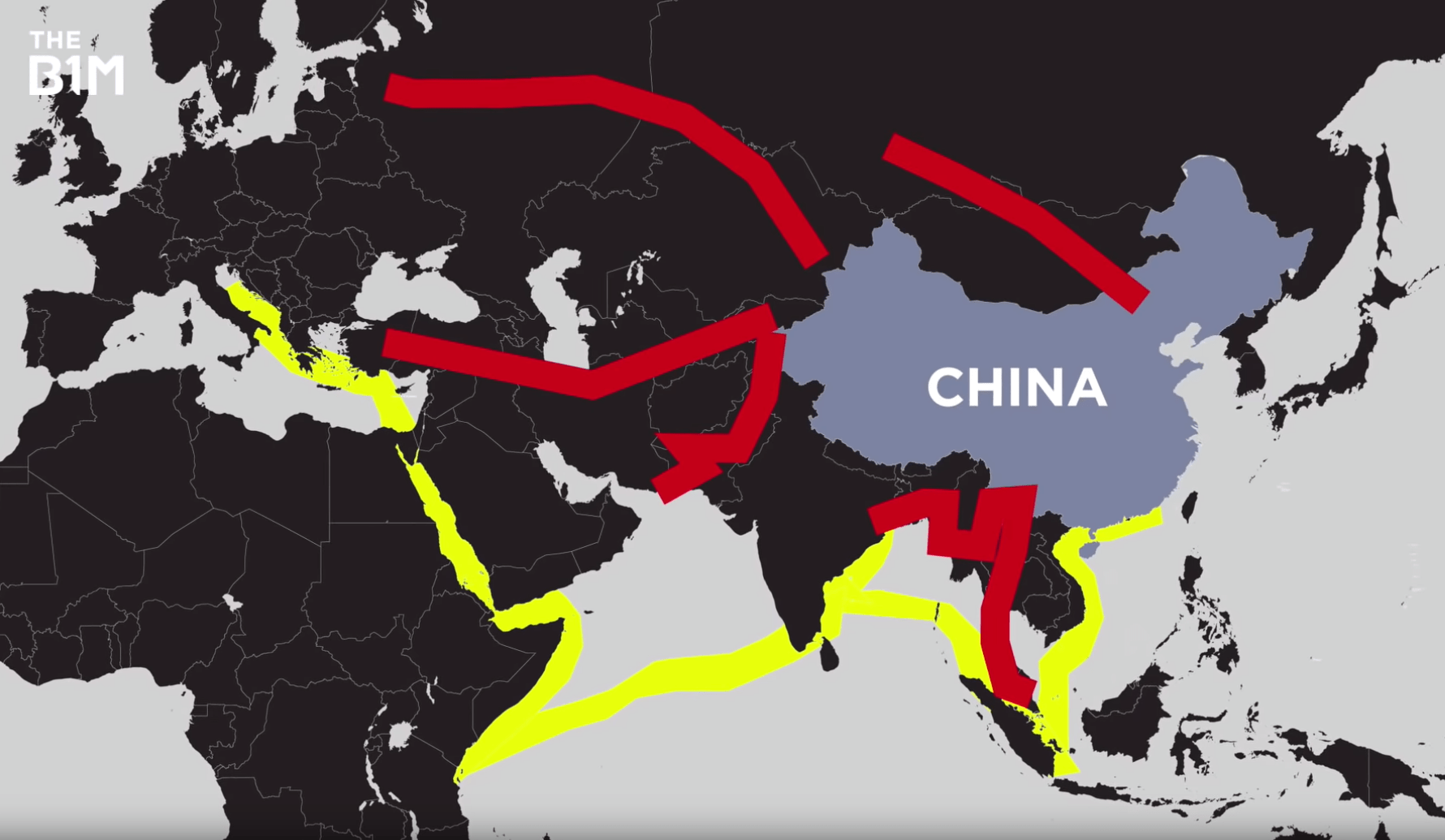 Above: The Belt and Road Initiative will connect China to 65% of the global population, greatly increasing its influence in the region.
The Chinese government believe that the project heralds a "new era of globalisation" which will see countries like Russia, India, Iran, Egypt and Pakistan benefit from the numerous sub-projects in the overall masterplan.
Despite this, many see the scheme as an attempt by the Chinese to further expand their sphere of influence.
With an estimated cost of USD $900BN across some 68 countries, the Belt and Road Initiative not only aims to connect China with 65% of the global population but to fill the increasing infrastructure gap and accelerate growth across Central and Eastern Europe and the Asia-Pacific region.
AFRICA - LAGOS-KANO RAILWAY, NIGERIA
Since Nigeria's independence in 1960, the country's colonial-era railway infrastructure has steadily fallen into a state of disrepair with freight and passenger numbers decreasing throughout the latter half of the 20th century.
Now, in the wake of unprecedented growth and the country's emerging status as an African powerhouse, the Nigerian government are investing billions into replacing and upgrading their rail systems.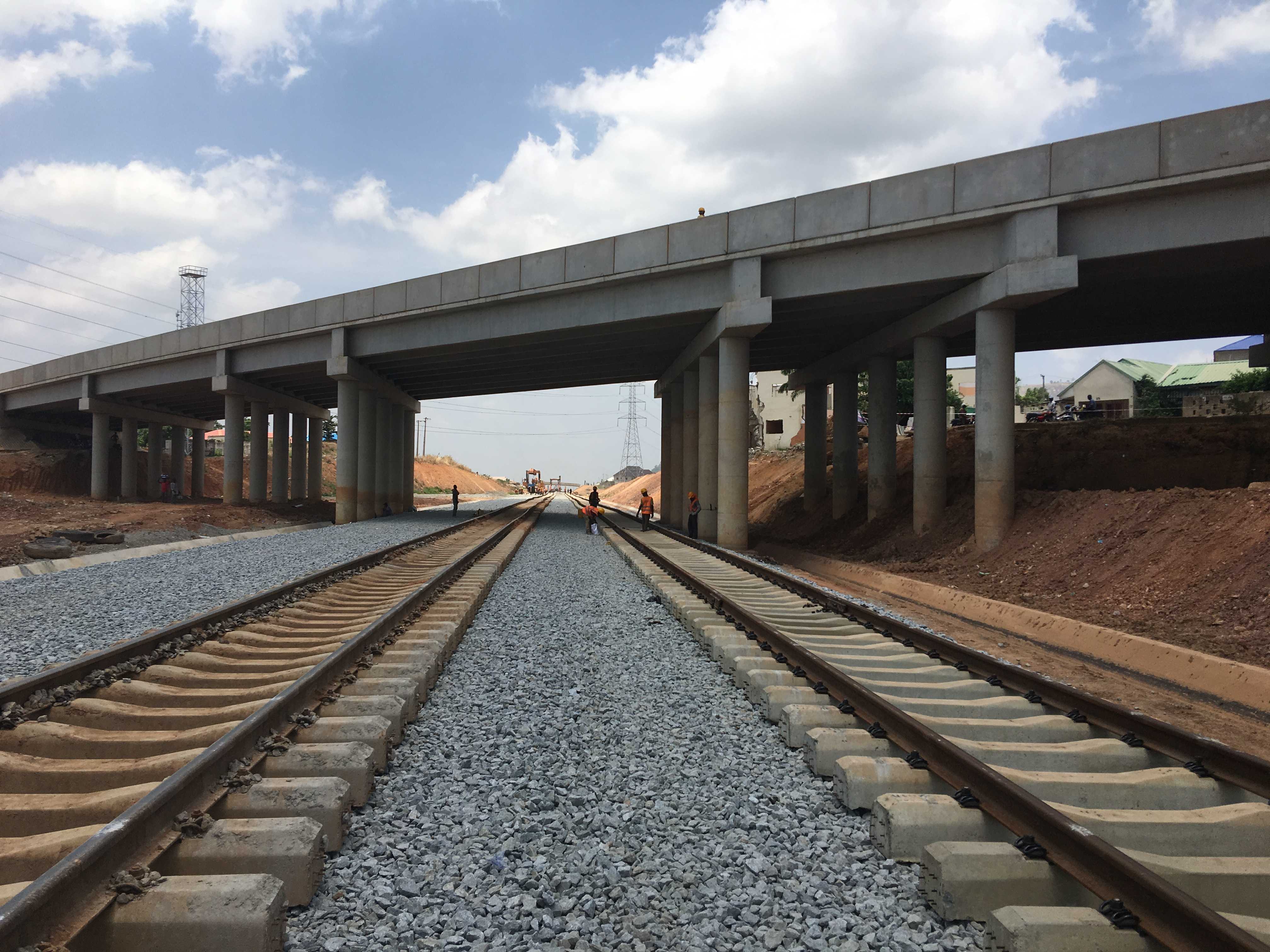 Above: Nigeria is investing billions in major rail projects to improve connectivity across the country (image courtesy of Lao Tze).
The largest of these projects is the USD $8.3BN Lagos-Kano railway, a near 1,000km link that will connect Nigeria's two largest cities to a number of regional centres and its capital, Abuja, significantly reducing journey times.
With Nigeria's population set to nearly double to 390 million people by 2050, its government will need to continue and even exceed this level of investment in the decades ahead if it is to match growth and raise living standards across the country.
EUROPE - CROSSRAIL (ELIZABETH LINE), UNITED KINGDOM
While the Grand Paris Express was set to replace Crossrail as Europe's largest infrastructure project at the end of 2018, delays to London's new railway have awkwardly helped it retain its status.
The entire 117-kilometre route runs from Reading and Heathrow in the west, beneath central London and out to Shenfield and Abbey Wood in the east.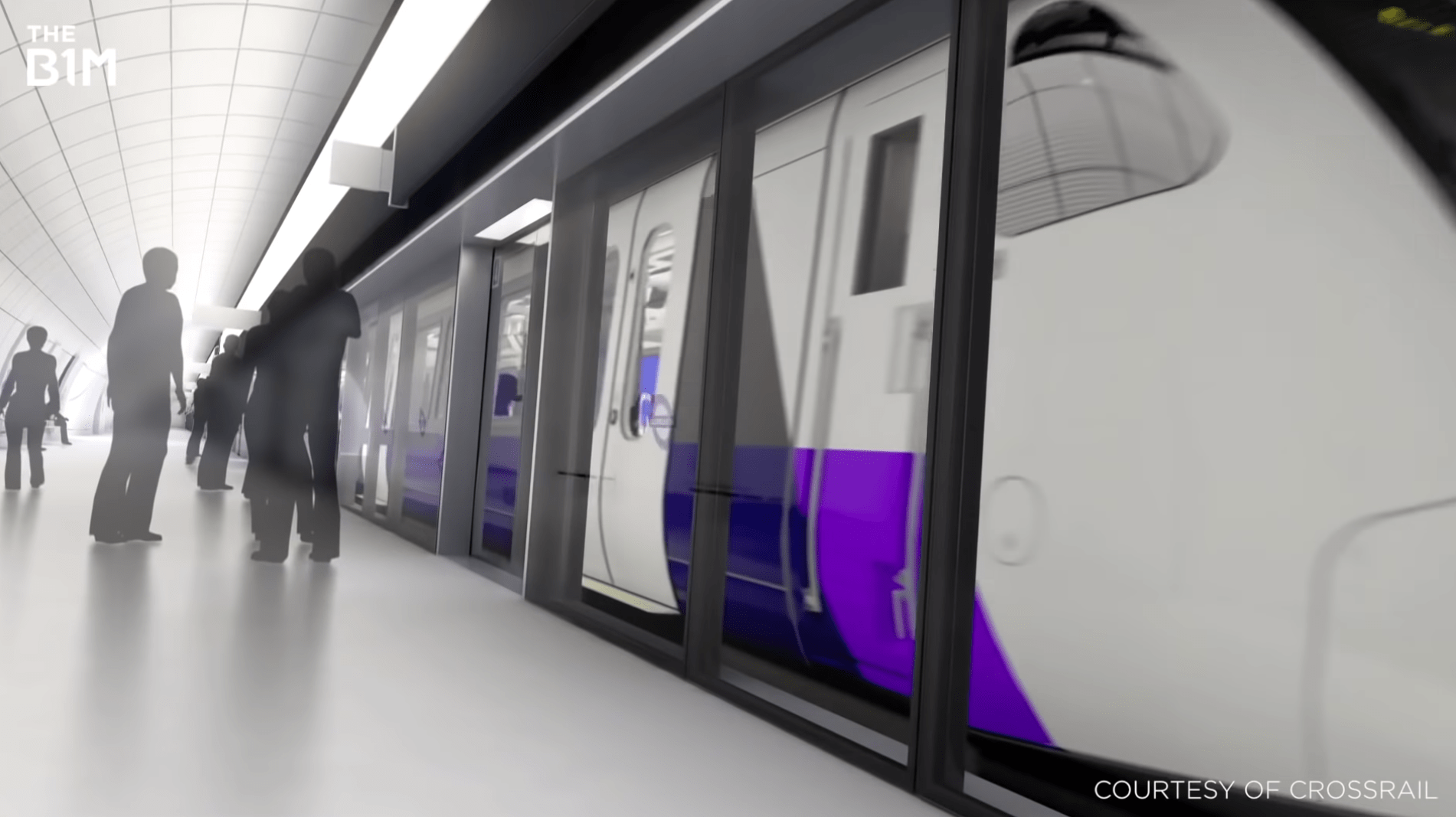 Above and Below: Crossrail retains the title of Europe's largest infrastructure project after delays prevented it from opening in 2018 as planned (images courtesy of Crossrail).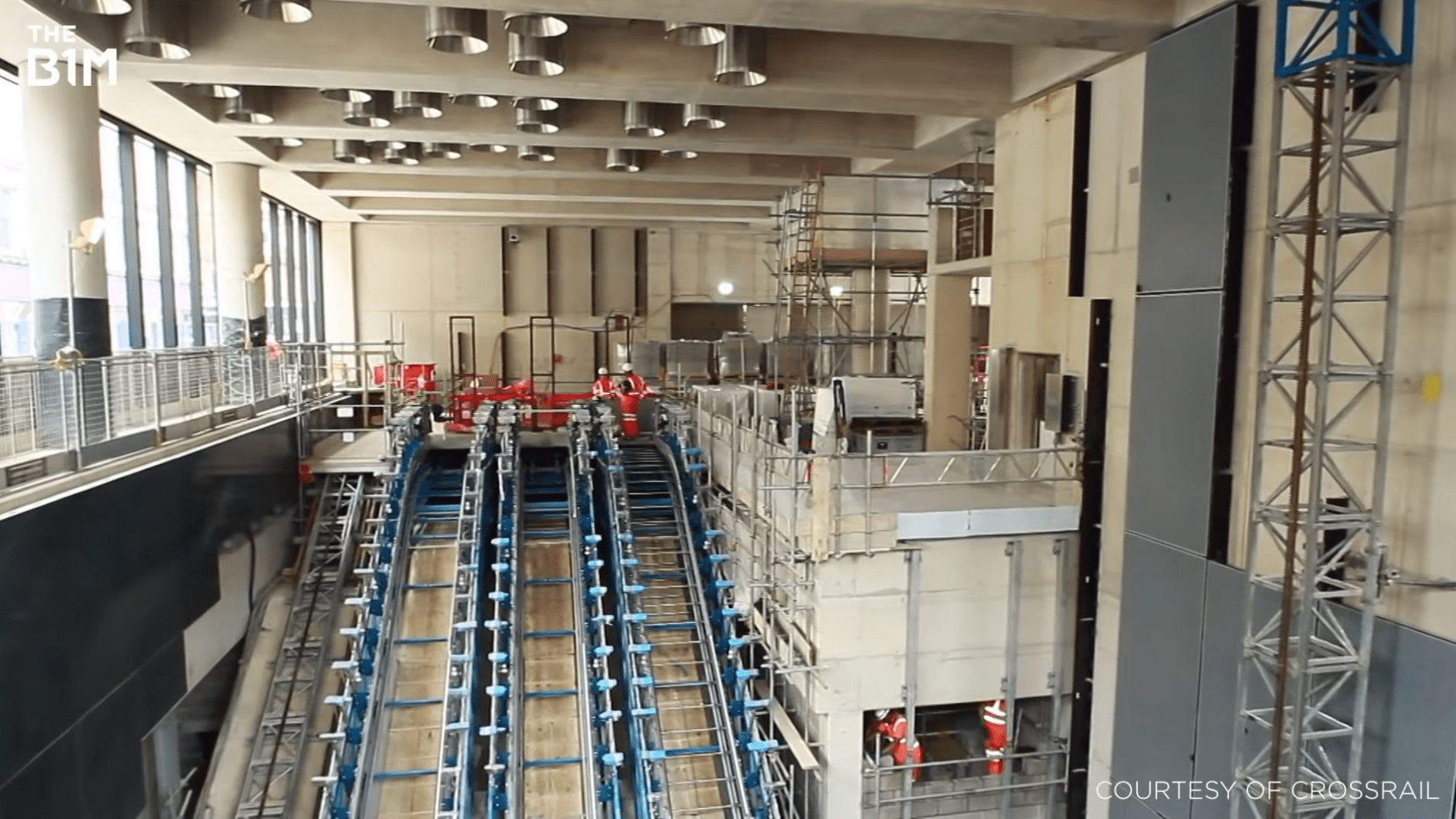 With 41 new and upgraded stations and over 42 kilometres of new tunnels under one of the world's most historic and densely occupied cities, the project is by far the largest undertaking in Europe, with initial the estimates of USD $19BN (£15BN) soaring to USD $32BN (or almost £25BN) since works began.
SOUTH AMERICA - 4G ROADS AND HIGHWAY PROGRAM, COLOMBIA
The largest infrastructure scheme currently under construction in South America is Colombia's USD $25BN fourth generation (4G) Roads and Highway Programme.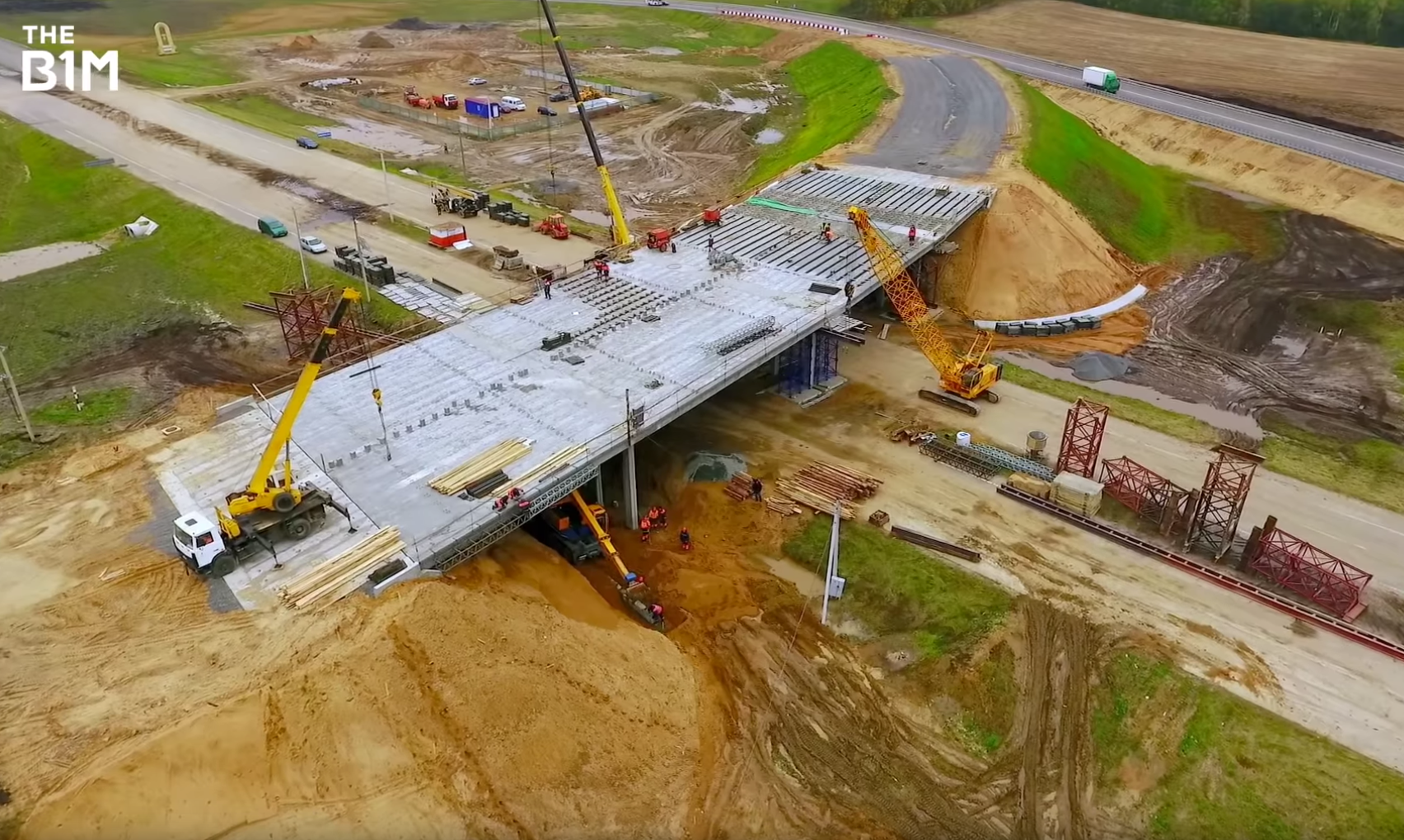 Above: Colombia's 4G (Fourth Generation) Roads and Highway Programme consists of over 30 sub-projects including bridges and tunnels.
Consisting of some 30 major projects – from tunnels and bridges, to viaducts and an additional 3,742 kilometres of highways – the programme aims to improve connectivity across Colombia.
While a number of these schemes are already underway, the programme in its entirety is expected to take a staggering 28 years to complete.
NORTH AMERICA - CALIFORNIA HIGH-SPEED RAIL, UNITED STATES
Finally, in North America, the controversial USD $63BN California High-Speed Rail project is expected to cut the rail journey time between San Francisco and Los Angeles to 2 hours and 40 minutes.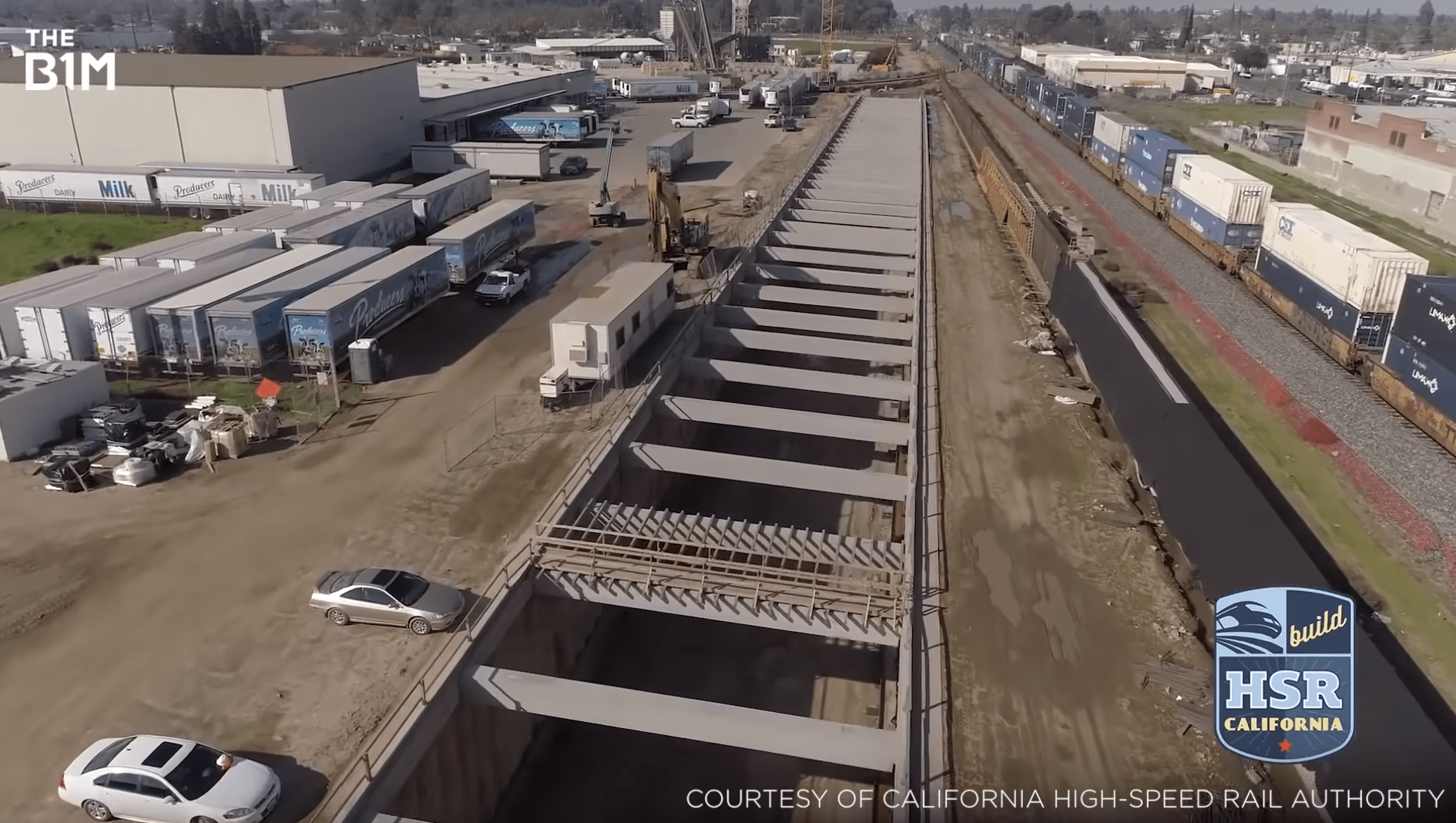 Above and Below: Beginning construction in 2015, California's High-Speed Rail project is already facing delays and cost overruns (images courtesy of California High-Speed Rail Authority).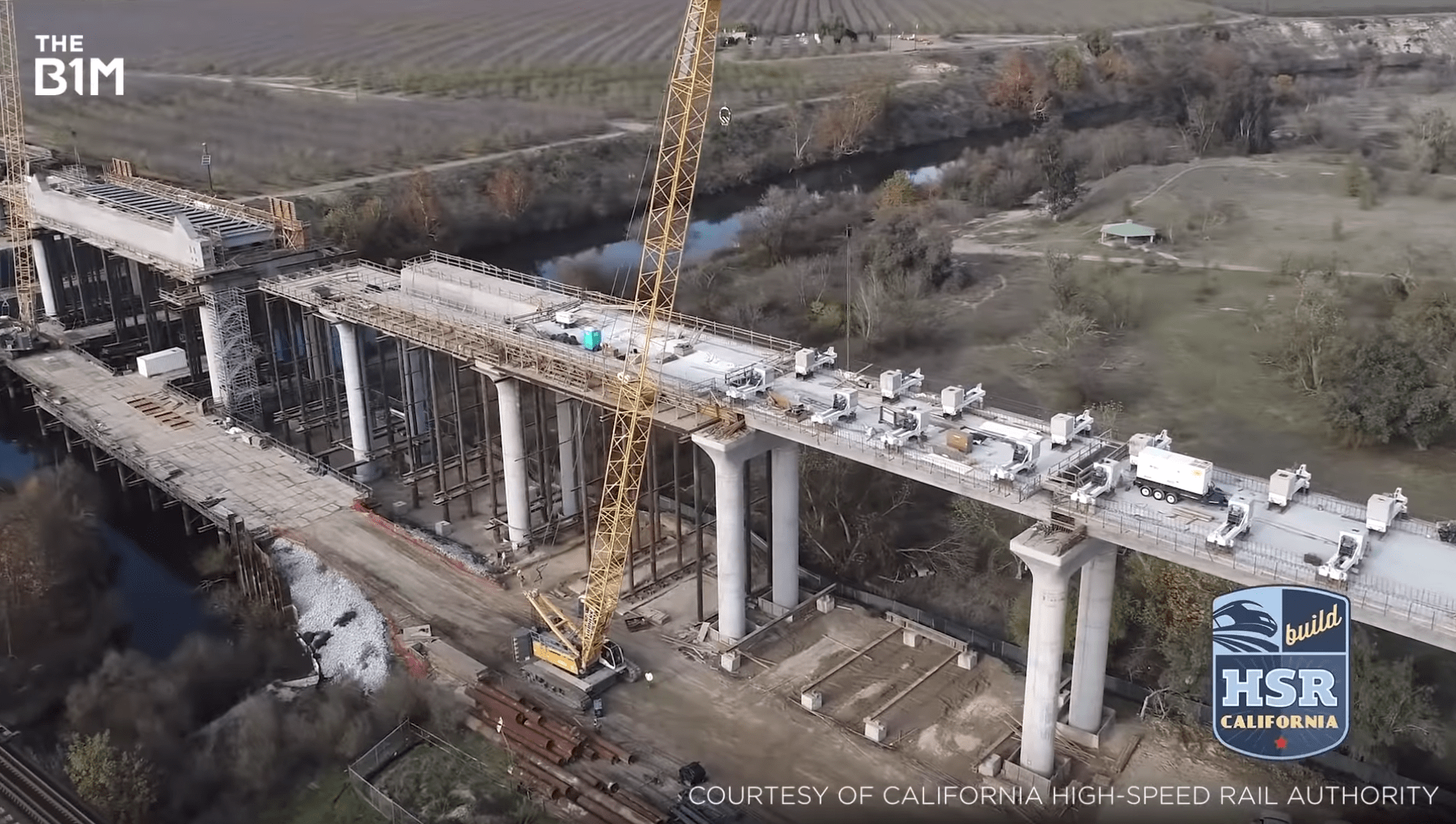 While the idea of linking these cities by land has been around for many years – even forming the basis of Elon Musk's initial hyperloop proposal in 2013 – construction works on the high-speed line only commenced in 2015.
Set to form the first stage of California's larger High-Speed Rail network, which will include connections to Sacramento and San Diego, the project is facing severe delays and cost overruns with its initial completion date of 2028 now pushed back to 2033.
Images courtesy of Transport for NSW, Pastor Sam, Olusola D. Ayibiowu, Lao Tze, Google Earth, Crossrail and California High-Speed Rail Authority.
We welcome you sharing our content to inspire others, but please be nice and
play by our rules
.
Comments
---