TECH
Tesla's Gigafactory Prepares For Another Expansion
Youtube Views

VIDEO VIEWS
LOCATED 20 miles east of Reno in Nevada, Tesla's "Gigafactory 1" is preparing for another vast expansion.
The facility has already grown significantly since it secured the top spot in our "Top 5 Tech-Giant Construction Projects" video, released in early 2017.
Initially developed to move Tesla's battery production and research work in house, the Gigafactory is expected to expand further as demand for the manufacturer's electric cars increases.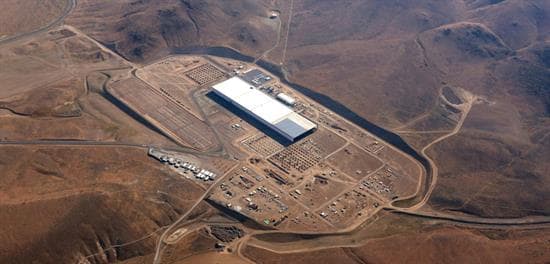 Above and Below: Tesla's Gigafactory when it first opened in 2016 and now (images courtesy of Electrek and Duncan Sinfield).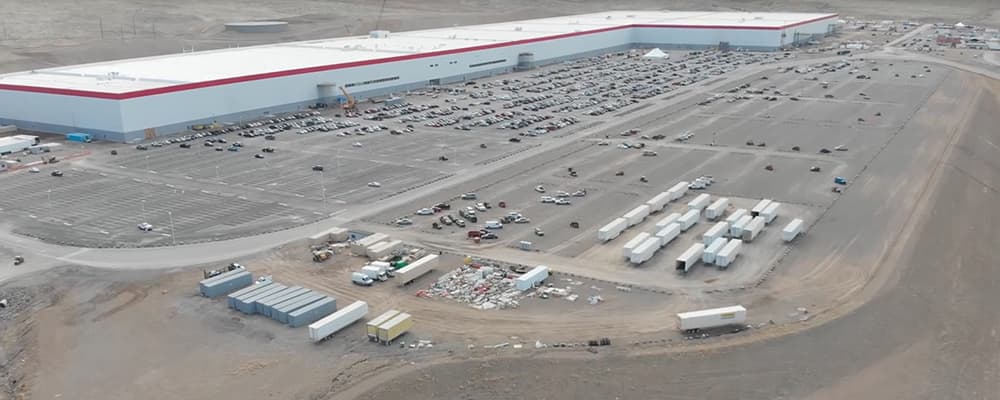 As the most recent drone footage from Duncan Sinfield shows, work is currently underway on a large parking lot to the north of the factory, which will replace the parking currently adjacent to the building.
When fully realised, the factory will produce lithium-ion batteries with a total capacity of 35 gigawatt hours each year - almost equivalent to the world's total battery production in 2017.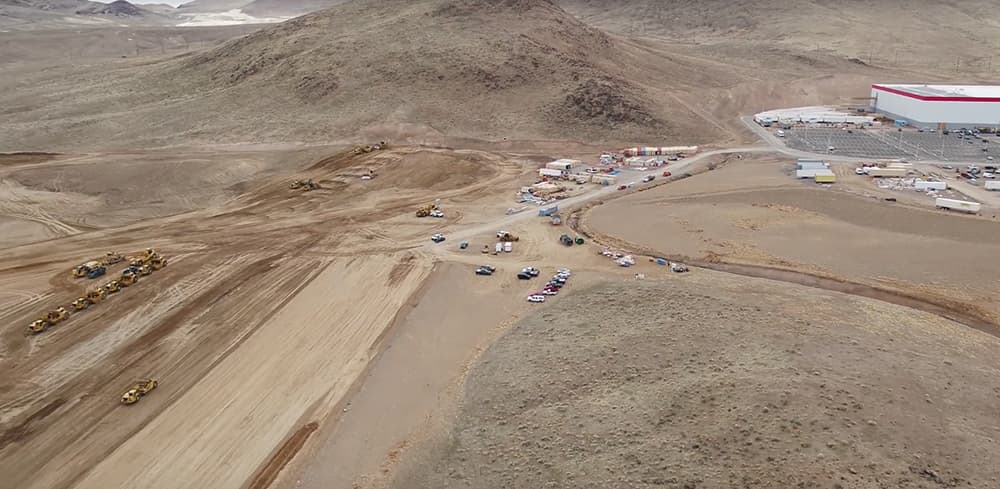 Above: A new parking lot to the north of the existing facility is currently under construction (image courtesy of Duncan Sinfield). Below: An artist's impression showing the completed Gigafactory (image courtesy of Tesla).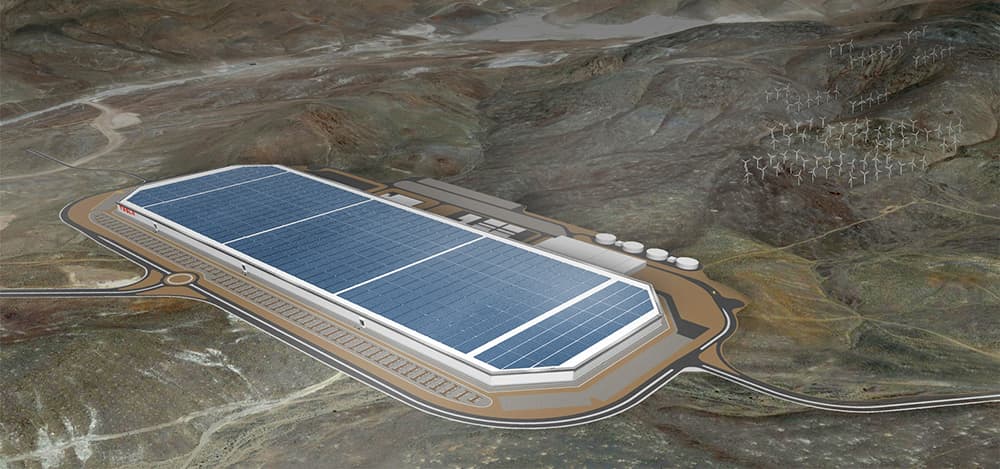 The facility's current footprint is 1.9 million square feet (176,500 square metres), with more than 4.9 million square (455,200 square metres) feet of usable floor area across several levels.

According to Tesla, the factory is currently about 30% complete. When finished, it will be the world's largest building.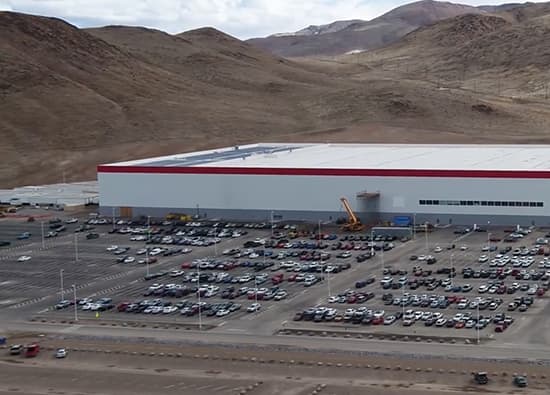 Above: A small section of the roof has already been covered in PV panels (image courtesy of Duncan Sinfield).
Tesla initially announced that its factory would be completely powered by renewable energy sources, including a geothermal plant, wind turbines and roof-mounted PV panels. New images reveal that the company is making good on its promise: a section of the roof is now covered in solar panels.
Comments
---