Documentaries
The Arctic Circle's First "Energy Positive" Hotel
Youtube Views

0

VIDEO VIEWS
MIRIS, a Norwegian property and technology investor, has announced plans to fund the Arctic Circle's first "energy positive" hotel.

Designs for the hotel were first released in 2018 by Snøhetta, an architecture firm based in Oslo.
The striking circular layout of the building was inspired by traditional "fiskehjells", a wooden structure that dries fish, and "rorbues", a type of house built by Norwegan fisherman that is held up by poles over water.
The name of the hotel, "Svart", also references the building's locality - taking its name from the nearby Svartisen glacier.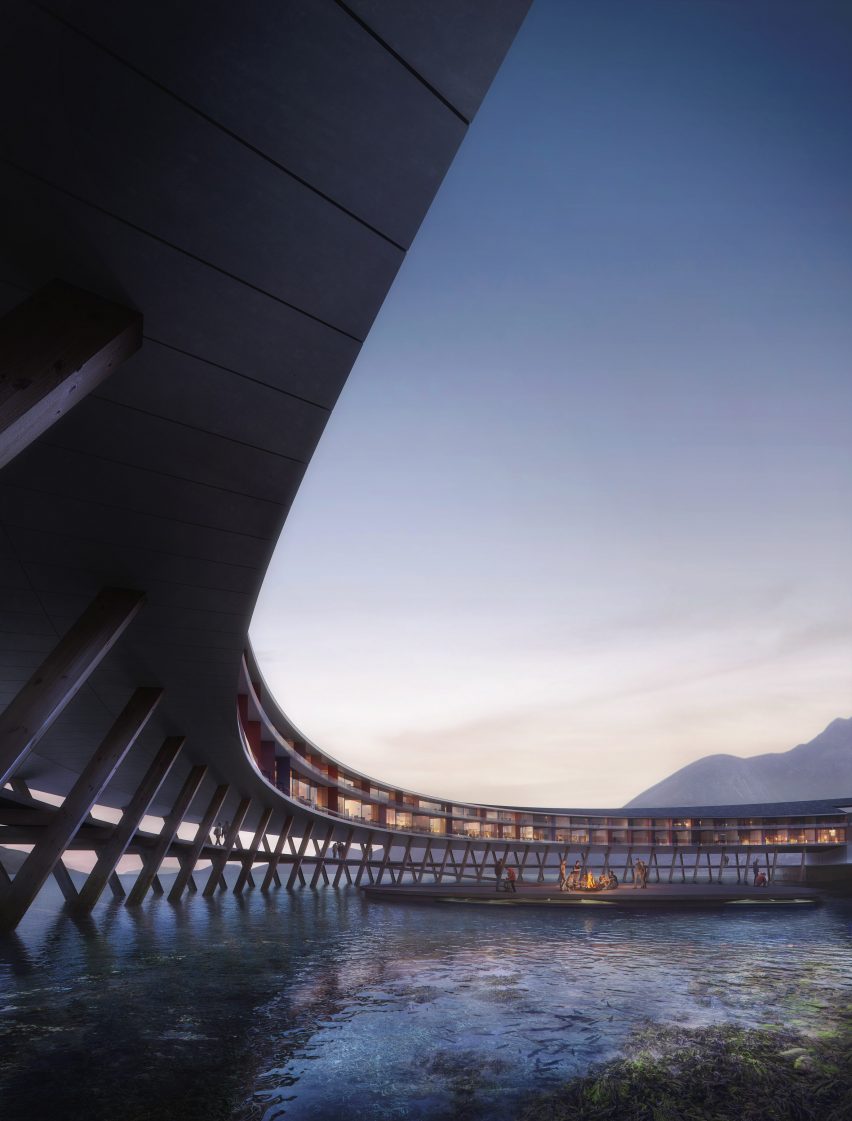 Above: The hotel is orientated to most efficiently capture solar radiation. Image courtesy of Snøhetta.
The hotel will employ a number of sustainable building practices to cover the energy that will be needed for day-to-day hotel operations, the boat shuttle to the building, and the energy that will be required to construct the entire facility.
Photovoltaic panels will be fitted across the hotel, oriented in relation to the surrounding mountains so as to best capture solar radiation.
"Building in such a precious environment comes with some clear obligations in terms of preserving the natural beauty and the fauna and flora of the site," Snøhetta founding partner Kjetil Trædal Thorsen said in a press release.
"It was important for us to design a sustainable building that would leave a minimal environmental footprint on this beautiful northern nature."
In February of this year, MIRIS launched a blockchain-based green finance framework with a €100M bond to help fund the hotel.
"Our vision is to finance and develop a portfolio of properties that are elegant, cohesive with their environments and entirely self-sustaining in terms of energy production and consumption, all across Europe," MIRIS founder and chief executive Jan Gunnar Mathisen said.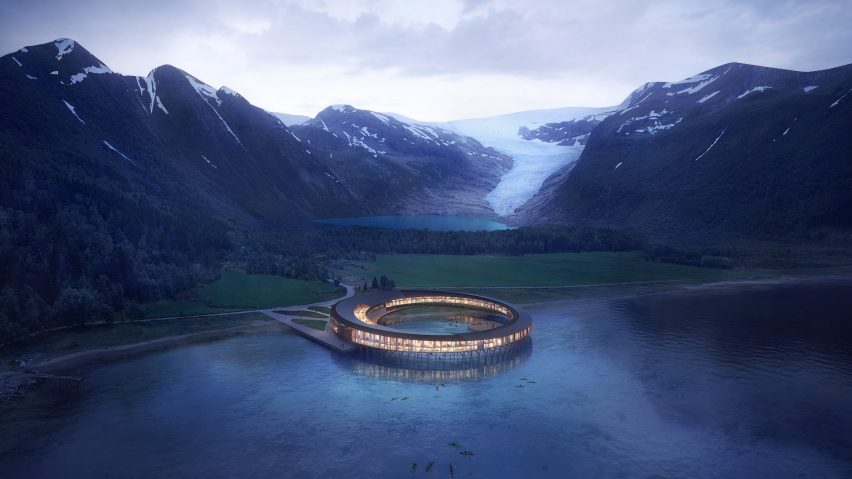 Above: The building will be held up over water like a traditional rorbue house. Image courtesy of Snøhetta.
In a slowly warming world, Arctic tourism has become a growing phenomenon.
Greenland has announced intentions to follow in Iceland's footsteps and slowly open up to tourists - as a way to help boost the economy while preserving the country's pristine natural landscapes.
Svalbard, home to the world's northernmost city, has also experienced a swell of tourists - with arctic cruises to the region offering "safaris at sea" scheduled for 2022.
In the coming decade we may witness more and more high-end Arctic hotels like the Svart.
Comments
---