SKYSCRAPERS
Sky Conservatory on Raffles City Chongqing Completes
Youtube Views

VIDEO VIEWS
CONSTRUCTION on Raffles City Chongqing has reached another major milestone.
The supertall complex - one of The B1M's most anticipated skyscraper projects to complete this year - has installed the last segment of its "sky conservatory".
Newly released footage also shows considerable progress on the building's exterior, suggesting that the USD $4.9 billion eight tower complex, will be complete by September 2019.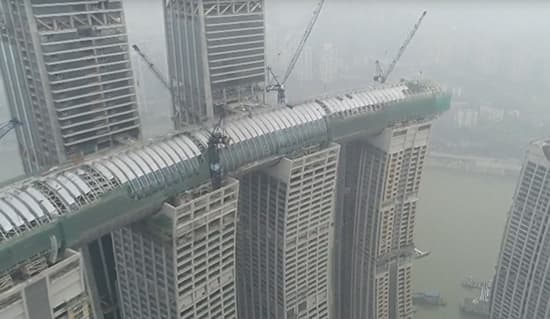 Above: The structure of Raffles City Chongqing's sky conservatory completed earlier this month (image courtesy of CCTV+).
The sky conservatory rises 250 metres above ground and was lifted into place in sections. The segments were assembled at ground level and the first was lifted into position over a year ago.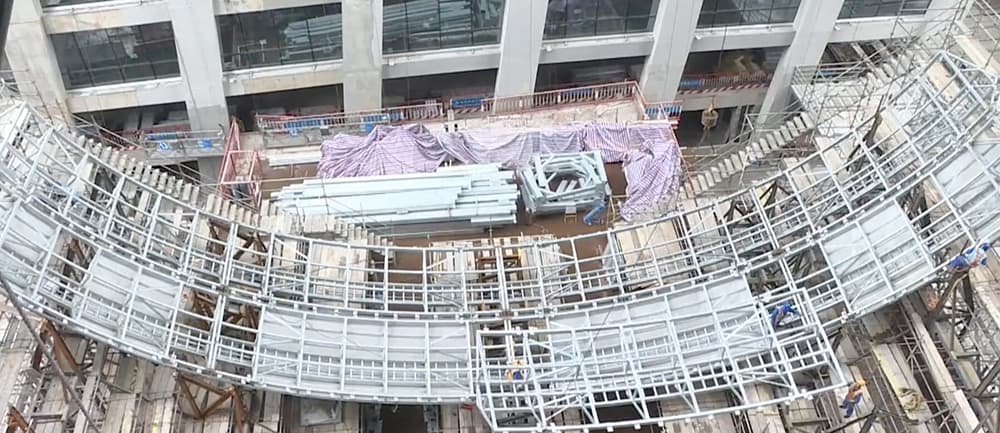 Above: The segments of the deck were pre-assembled on the ground before being raised into position (image courtesy of CCTV+).
Weighing 52 tonnes, the last segment was installed in January 2019 completing the 300 metre long, 30 metre wide public park.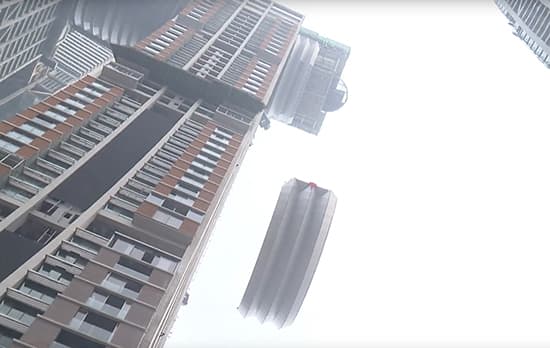 Above: The last segment of the deck weighed 52 tonnes (image courtesy of CCTV+).
In order to successfully complete this operation, engineers had to work together with local meteorologists to ensure good conditions while using hydraulic devices and laser-range finders to calibrate the segments during the works.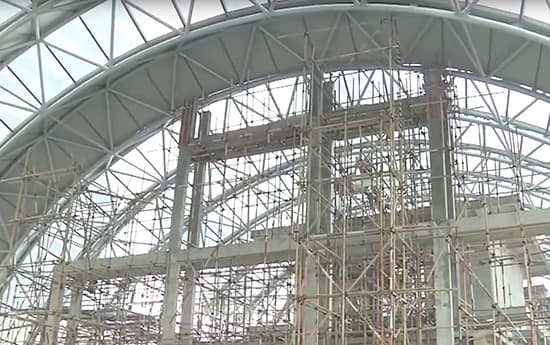 Above: The sky conservatory is currently undergoing an internal fit-out (image courtesy of CCTV+).
Real-time monitoring of the raising process allowed the crew to adjust the raising of the parts, ensuring that they could be properly attached to the structure.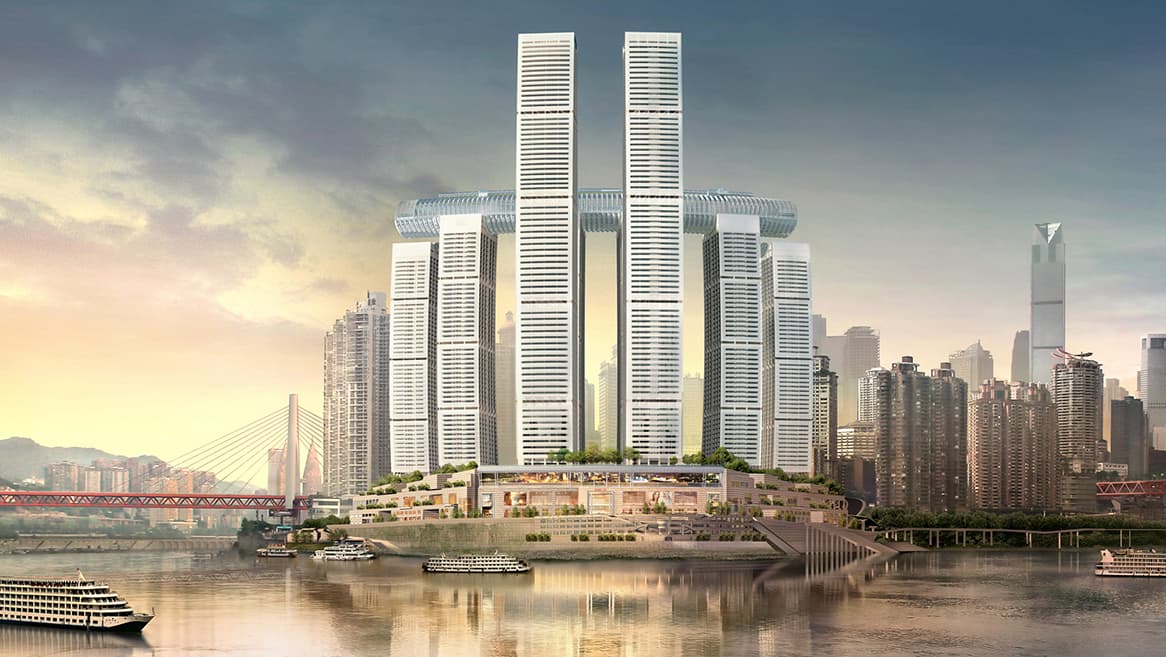 Above: A render showing the finished Raffles City Chongqing (image courtesy of Capita Land and ARUP).
Raffles City Chongqing, designed by Moshe Safdie Architects and engineered by ARUP, will be a mixed-use complex with a total floor area of 1,134,260 square metres.
Its two tallest towers will rise to a height of 350 metres and the project will include a hotel, offices, residential units, a four-storey retail podium and a link to the city's underground system.
Comments
---