TECH
Scientists Develop "Earthquake-Proof" Concrete
Youtube Views

84,205

VIDEO VIEWS
RESEARCHERS at the University of British Columbia (UCB) in Vancouver have developed "earthquake-proof" fibre-reinforced concrete, as seen in this video.
Named EDCC - short for eco-friendly ductile cementitious composite - the material doesn't fracture, but bends and takes stresses under pressure. It is designed to be sprayed onto existing masonry construction to form a seismically-protective layer.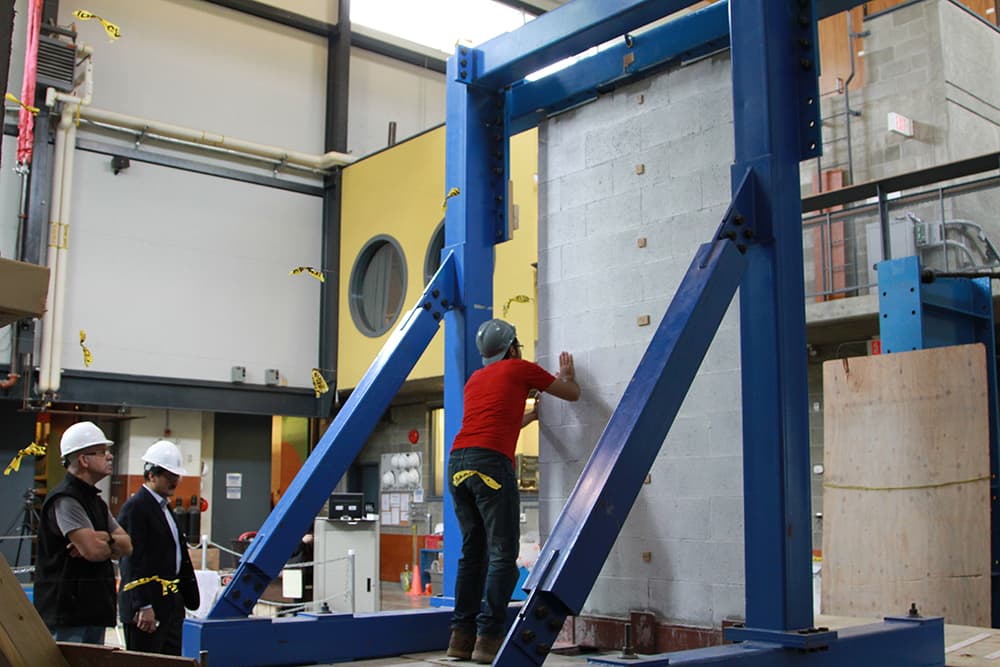 Above: The new material was put through rigorous testing at the University of British Columbia in Vancouver. Below: EDCC being applied to a masonry wall (images courtesy of UBC).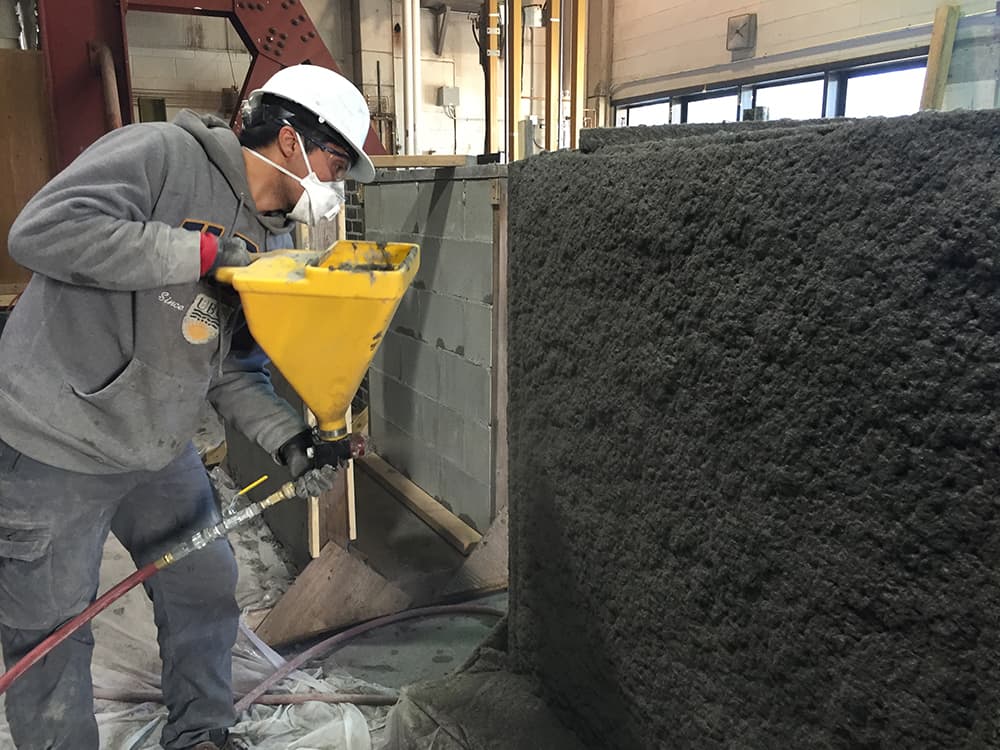 According to researcher Salman Soleimani-Dashtaki, a wall treated with EDCC could withstand twice the intensity of the 2011 Tohoku Earthquake, which had a magnitude of 9.1 on the Richter scale and devastated much of eastern Japan.
Having withstood an earthquake, structures treated with EDCC would need to be structurally assessed by engineers before any potential re-use or occupation.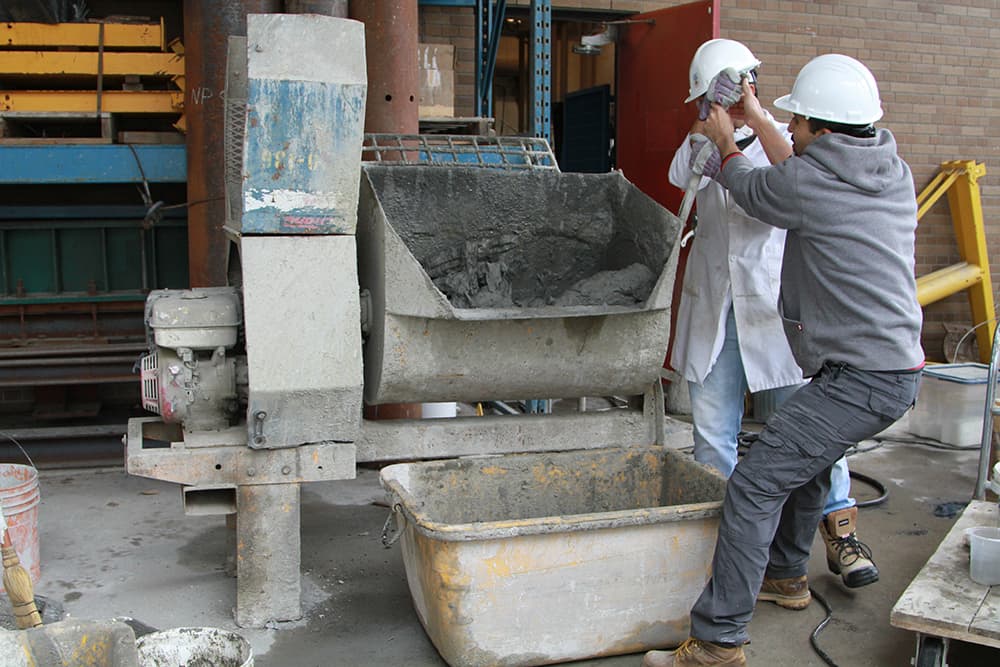 Above: A large part of the cement has been replaced with flay ash in order to reduce its carbon footprint (image courtesy of UBC).
Nearly 70% of the cement in the material has been replaced with fly ash, an industrial by-product arising from burning coal.
UBC civil engineering professor Nemy Banthia believes the material is an important step in trying to reduce the carbon footprint of the cement industry, which is responsible for almost 7% of greenhouse gas emissions worldwide.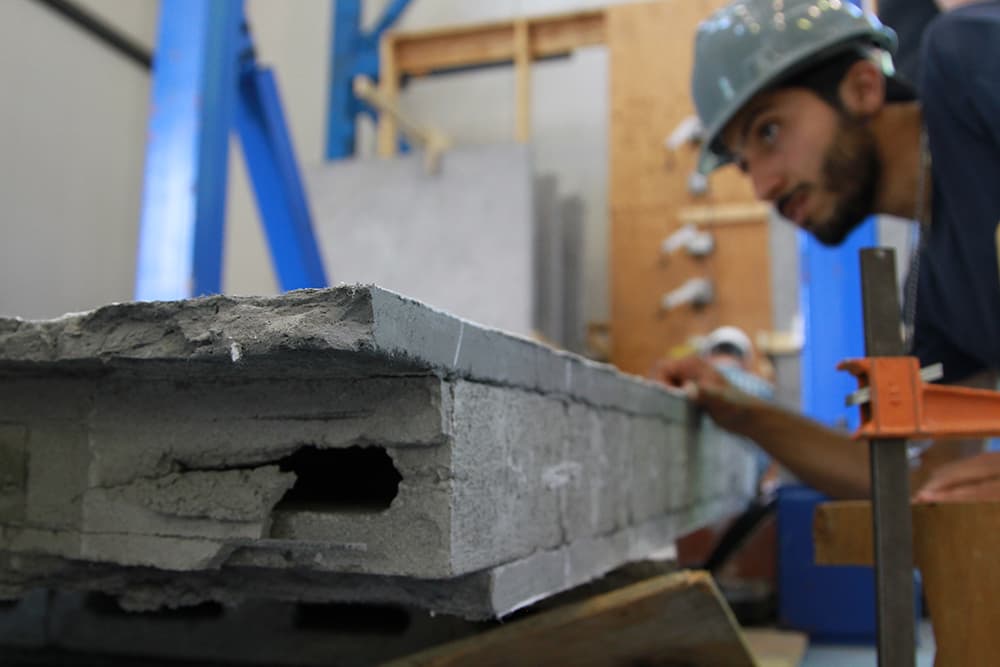 Above: The material allows to seismically retrofit structures in earthquake-prone areas (image courtesy of UBC).
EDCC is currently being retrofitted to old elementary schools in both earthquake-prone Vancouver on Canada's Pacific coast and Roorkee, a city in northern India.
How do you build an "earthquake proof" skyscraper? Don't miss our short documentary on Mexico's "Torre Reforma".
Comments
---