TECH
Meet China's "Air Cleaning Tower"
Youtube Views

VIDEO VIEWS
A 60 metre tall "air-cleaning tower" has been unveiled in Xi'an, China, to help curb the city's air pollution problem.

The chimney-like building extracts air at ground level, heating it in glass greenhouses at its base before letting the air pass through a series of filters and releasing clean air at the top.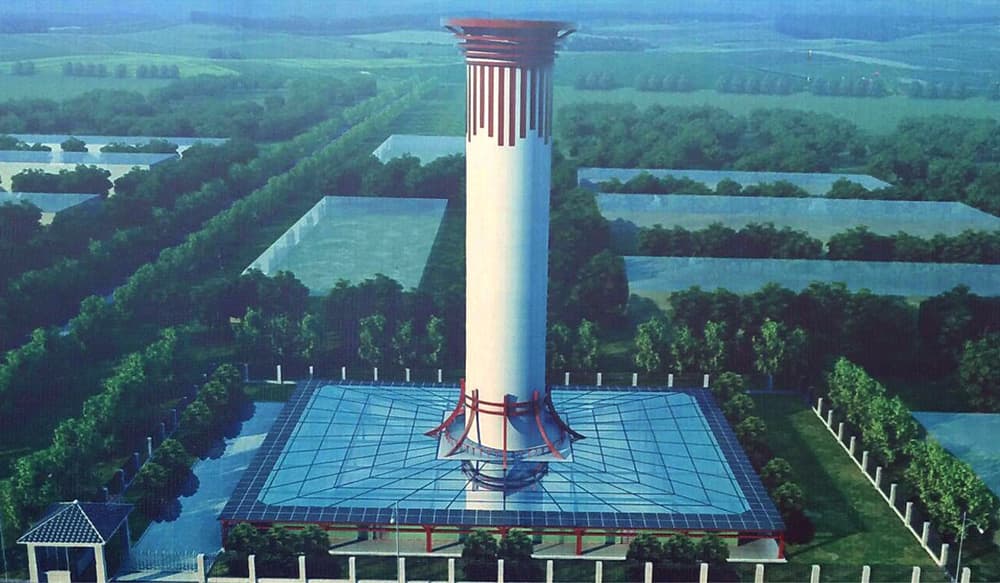 Above: Artist's impression of the air purifying facility. Below: The building during construction (images courtesy of South China Morning Post).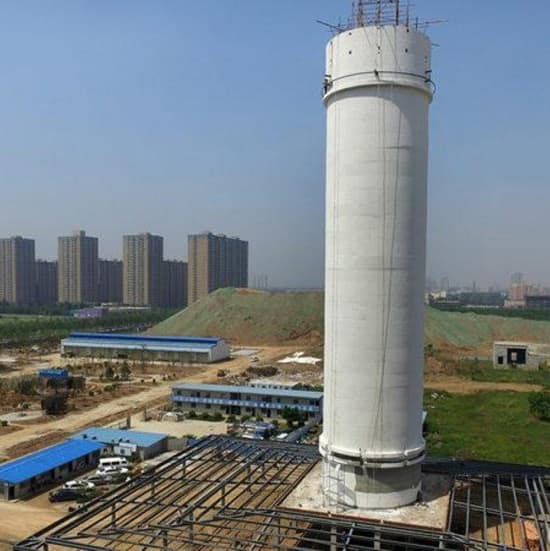 Researchers have reported that the tower can produce up to 10 million cubic metres of clean air a day.
The effects of the tower are significant, with concentrations of fine smog particles falling by 15% during days with heavy pollution. The facility has the capacity to serve an area of roughly 3.8 square miles (10 square kilometres).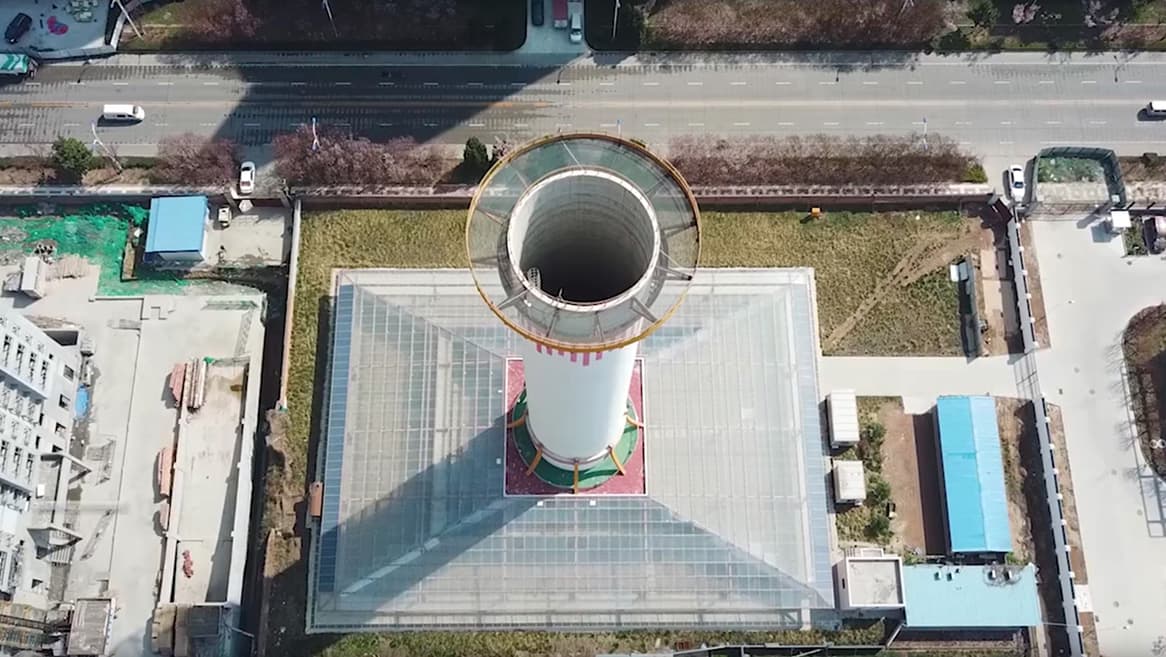 Above: Currently, the facility reduces pollution by as much as 15% in the surrounding 3.8 square miles (10 square kilometres) (image courtesy of South China Morning Post).
With the Xi'an metropolitan area covering over 1,492 square miles (3,866 square kilometres) and home to 13 million people, such measures may not be enough to combat the problem.
Experts are recommending that efforts should be directed to creating new and cleaner industries and giving people access to fossil fuel alternatives in order to heat their homes.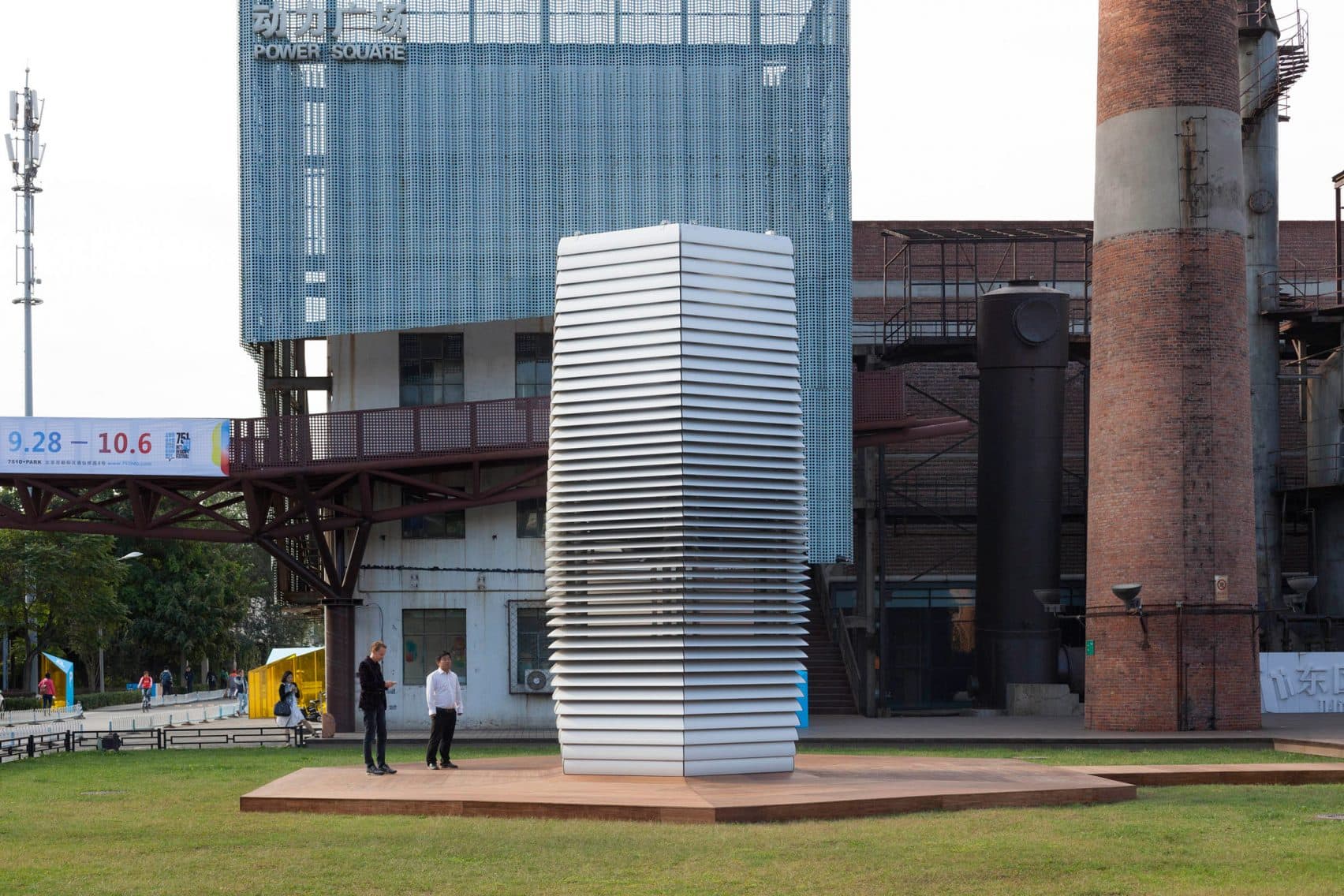 Above: A small scale air purification installation by Dutch designer Daan Roosegaarde was used during a festival in Beijing in 2016 ( image courtesy of Studio Roosegaarde).
This is not the first time air-purifying facilities have been trialled in the country, but it is the first large-scale trial. Should this pilot be successful, much larger facilities could be built.
Plans are already in place for a 500 metre tall (1,640 foot) purifier capable of cleaning air across an 11.6 square mile (30 square kilometre) area.
Don't miss our video on "smog-eating" buildings.
Comments
---