TECH
Meet 2018's Best Skyscraper
Youtube Views

13,643

VIDEO VIEWS
OASIA Hotel Downtown in Singapore has just been named the world's best tall building by the Council on Tall Buildings and Urban Habitat (CTBUH).
Designed by local practice WOHA, the 191 metre (626 foot) tall skyscraper offers 314 hotel rooms across 27 floors and was completed at the end of 2016.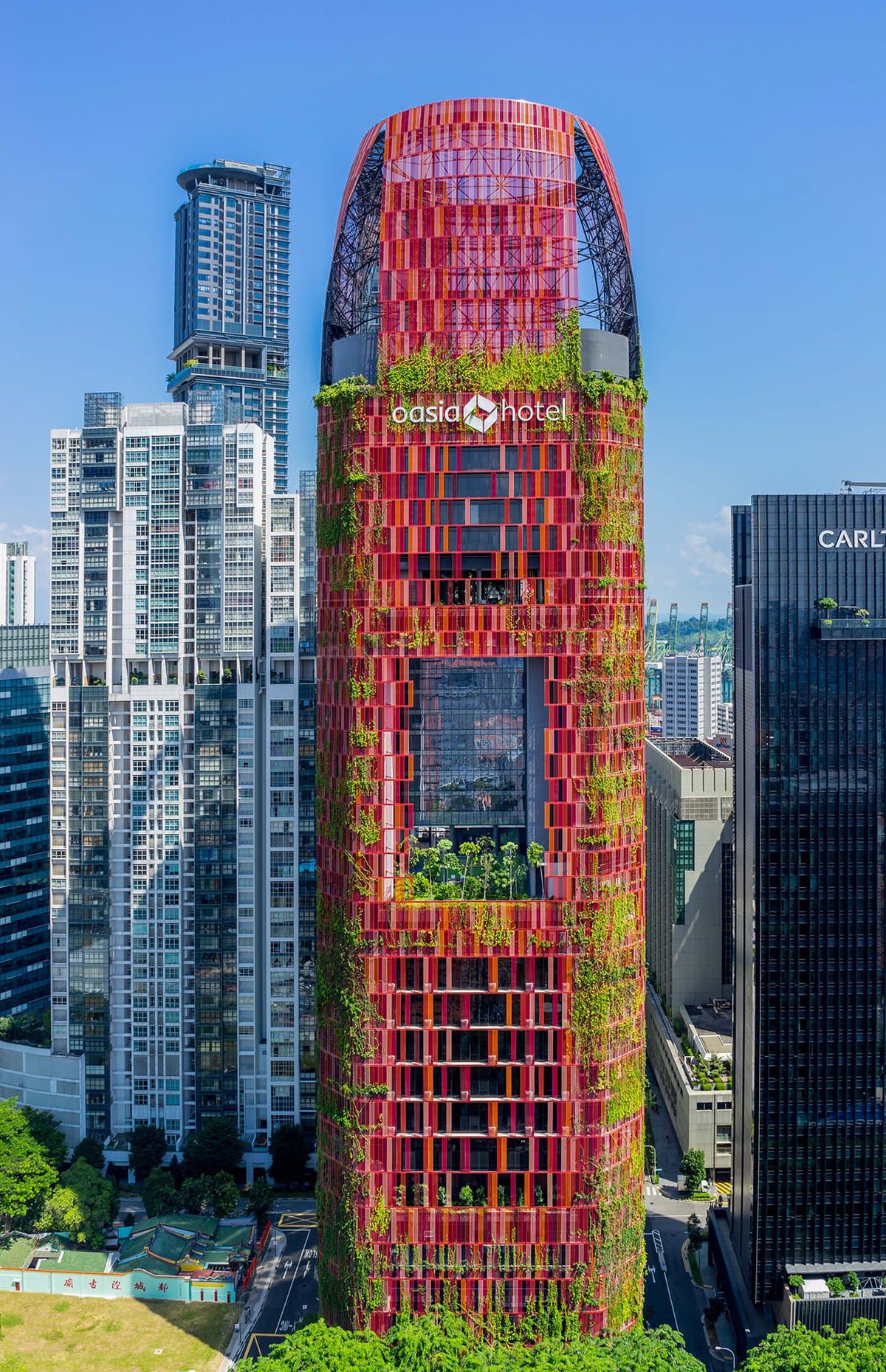 Above: Oasia Hotel Downtown is the world's best new tall building according to CTBUH (image courtesy of K. Kopter / WOHA).
Described by its architect as the "the biggest trellis structure in the world", the building's double facade is made of perforated aluminium panels that accommodate 54 different plant species, including 22 species of creepers.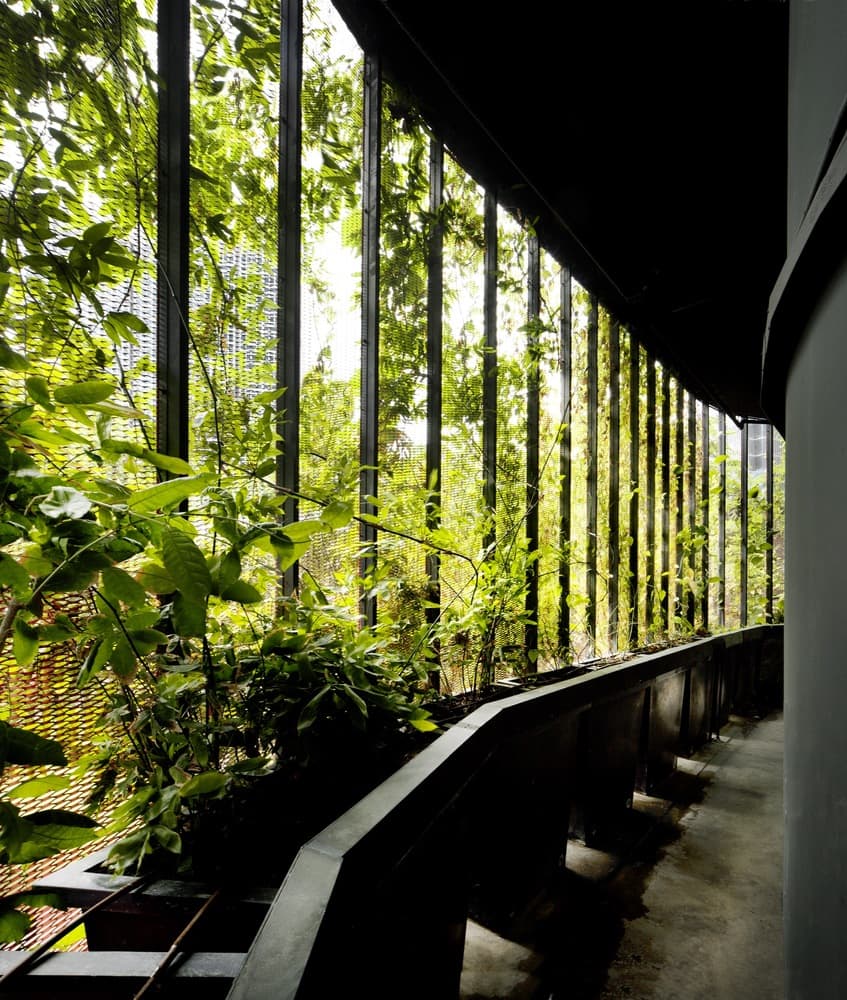 Above: Planters incorporated in the facade and mesh aluminium panels combine to make "the biggest trellis structure in the world" ( image courtesy of Patrick Bingham / WOHA).
The unusual building also includes four large sky terraces, which contain gardens, swimming pools and social spaces for the hotel's guests, while acting as a habitat for local birds and insects.
These large, carved-out volumes allow hotel rooms to overlook the green spaces and offer a greater degree of privacy and calm within the dense city.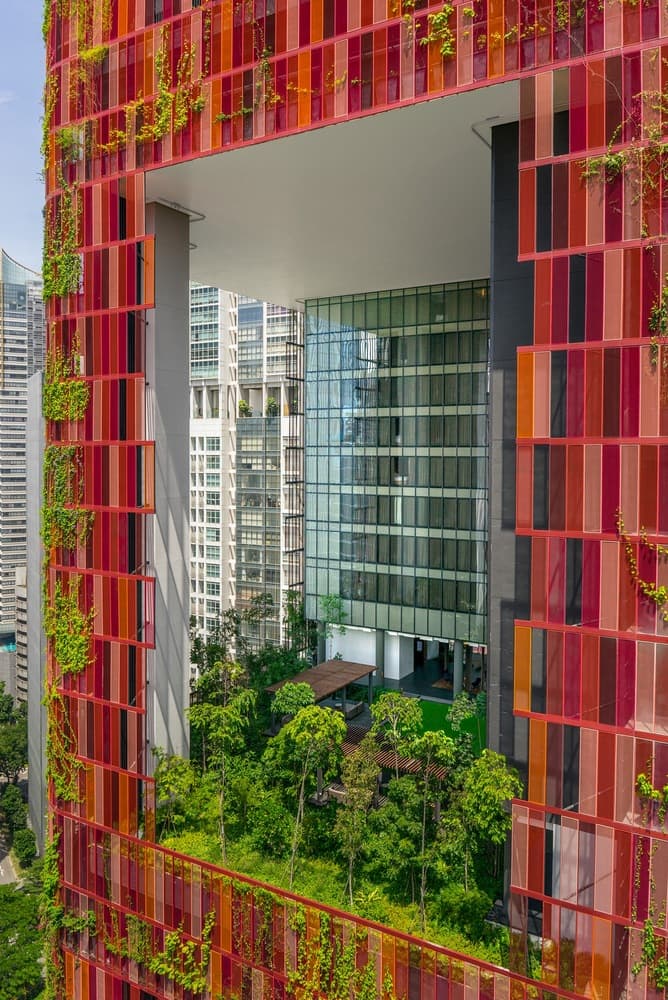 Above: Sky terraces offer quiet communal spaces for hotel guests (image courtesy of K. Kopter / WOHA).
Together, the "living facade" and the sky gardens constitute about 25,000 square metres (269,000 square feet) of green space - about 11 times the size of the original building plot.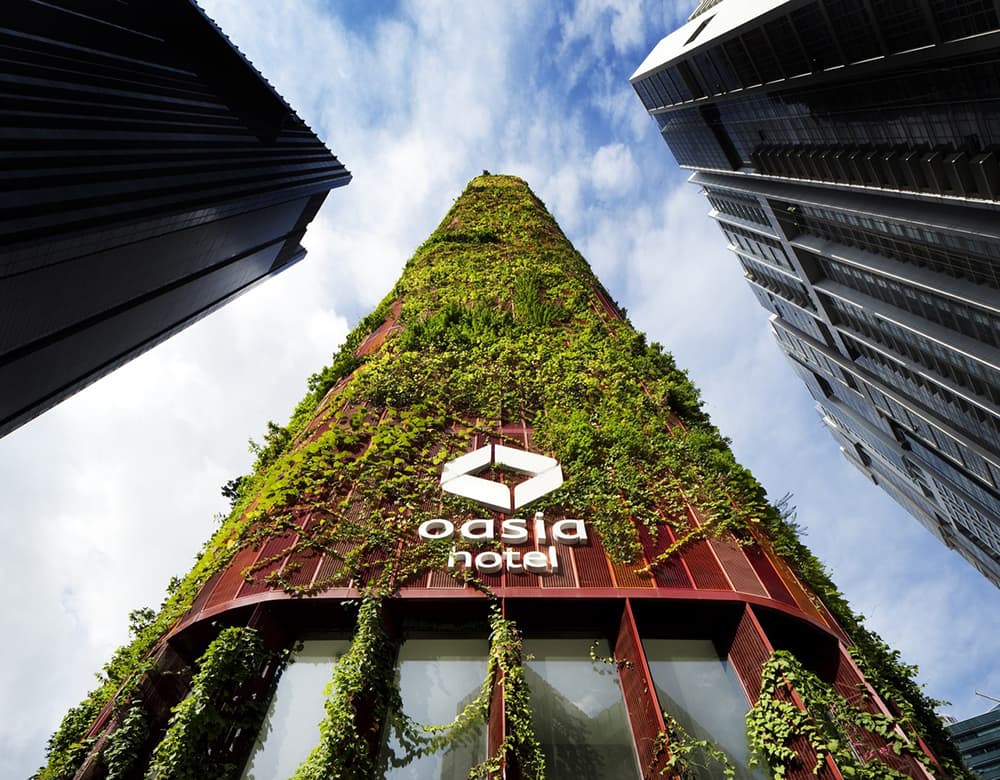 Above: The sky terraces and green facade have 11 times the area of the original building lot (image courtesy of Patrick Bingham-Hall / WOHA).
However, it wasn't just the inclusion of green spaces that made the building this year's overall winner.
According to Antony Wood, CTBUH's executive director: "this project won not only because it incorporates green walls along the exterior, but because of its significant commitment to communal space."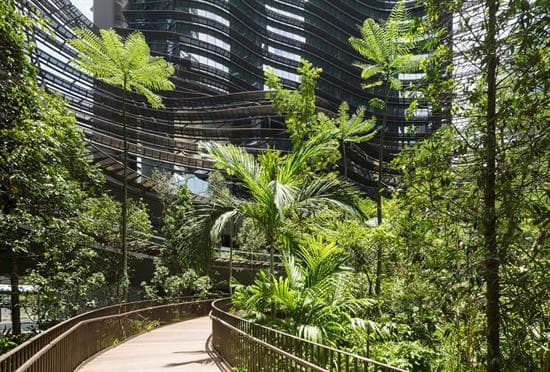 Above: Buildings incorporating large amounts of green space, such as also Marina One, are becoming increasingly common in Singapore ( image courtesy of Ingehoven Architects).
Singapore has become something of a testing ground for green skyscrapers in the last decade, as architects and engineers have begun including sky gardens and green terraces in their designs.
Another recent example is Ingehoven Architects' Marina One skyscraper which features an internal green courtyard. This tower was nominated for CTBUH's Best Tall Building Asia and Australasia award this year.
Comments
---