TECH
Laser Scanning Guides US Olympic Museum Facade
Youtube Views

42,118

VIDEO VIEWS
CONTRACTORS at the new US Olympic Museum in Colorado are employing laser scanning techniques to validate installation of the building's complex facade during construction.

The museum will celebrate Olympic and Paralympic athletes from the United States. Located in Colorado Springs, it is hoped that the museum will ignite a wider regeneration of the surrounding neighbourhood.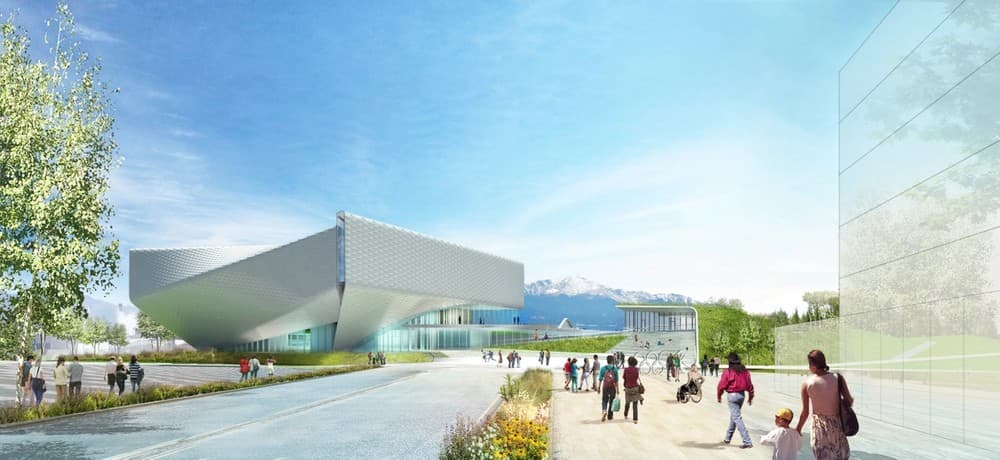 Above: The form of the museum is inspired by the dynamic energy of athletes (image courtesy of DSR).
The building is designed by American architectural practice Diller Scofidio Renfro (DSR) and engineered by ARUP and KL&A Inc. DSR has previously worked on other high profile projects in the US, including the High Line and The Shed in New York City.
According to the architects, the warping, dynamic form of the building is inspired by the energy and precision of Olympian athletes.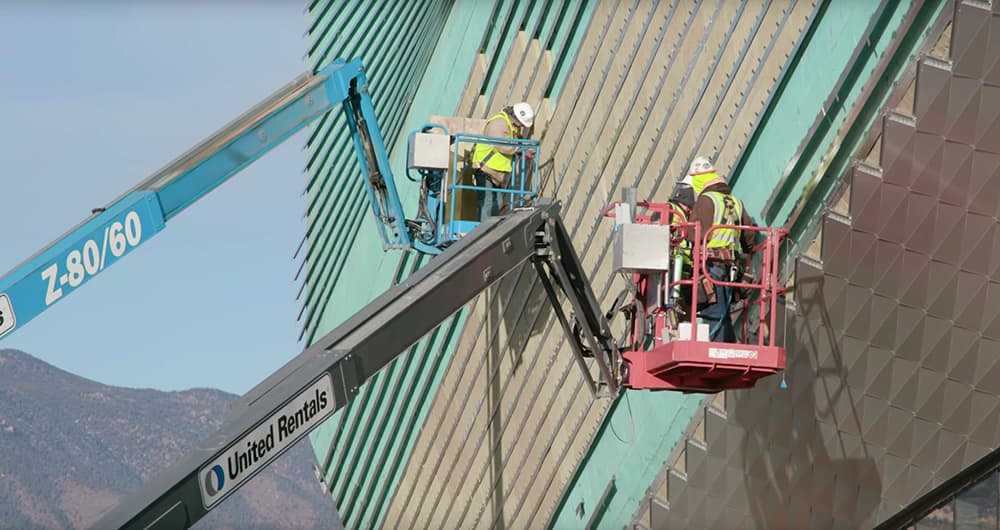 Above: The facade consists of more than 10,000 unique panels (image courtesy of Autodesk).
However, the building's irregular facade - which consists of more than 10,000 unique panels - created a challenge for its contractor, GE Johnson. Without careful precision, the facades of the new museum could clash or leave large open seams.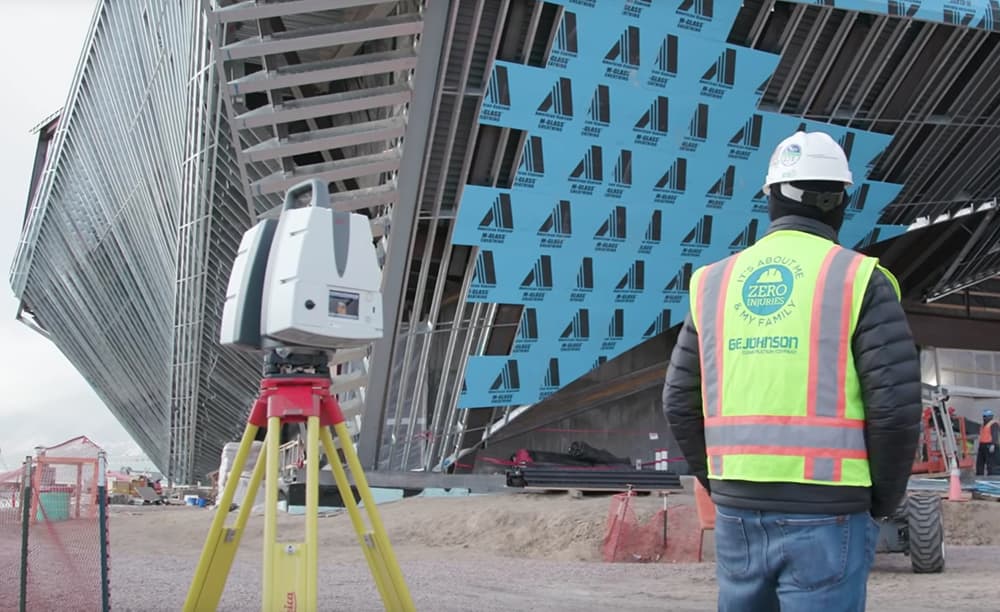 Above: Scanning helped construction workers to check the precision of their work (image courtesy of Autodesk).
In order to ensure accuracy on site, the project team user laser scanning technology to compare the actual build with a digital model. The structure was scanned at consistent milestones throughout the project - as showcased in the above video by Autodesk.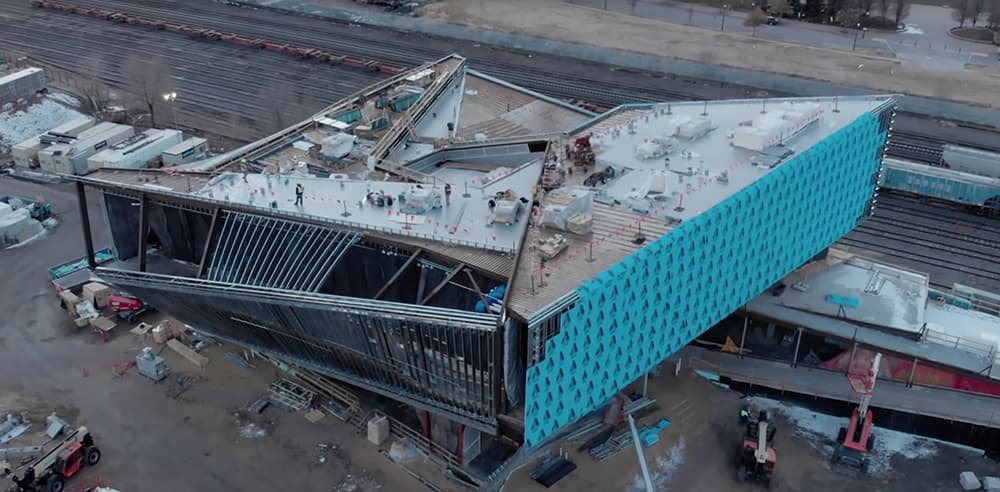 Above: The building was scanned at regular intervals (image courtesy of Autodesk).
This meant scanning the steel structure, as well as the frame for the cladding and then the facade sheeting at regular intervals. The scan and model would then be compared to ensure that the build was always within tolerance.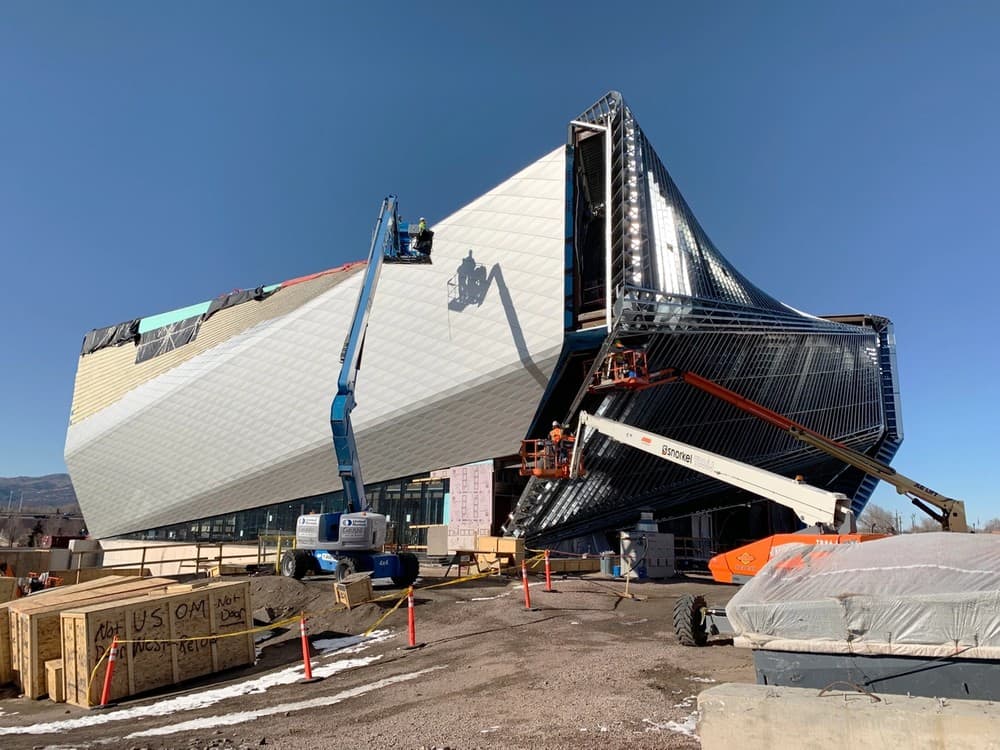 Above: The new US Olympic Museum will open to the public next year (image courtesy of DSR).
This enabled the position of panels to be adjusted almost immediately if necessary, avoiding small faults from becoming amplified across the facade and leading to expensive and time-consuming rework.
Currently still under construction, the museum is scheduled to open to the public in 2020.
Comments
---