TECH
Italian Company Uses Earth to 3D Print a House
Youtube Views

VIDEO VIEWS
ITALIAN additive manufacturing specialist Wasp have built the world's first 3D printed house using only earth and other natural materials.
Inspired by building traditions across the world, Wasp worked with RiceHouse, a company dedicated to reusing rice by-products, to create the printing matter, which consisted of soil (25%), chopped rice straw (40%), rice husk (25%) and lime (10%).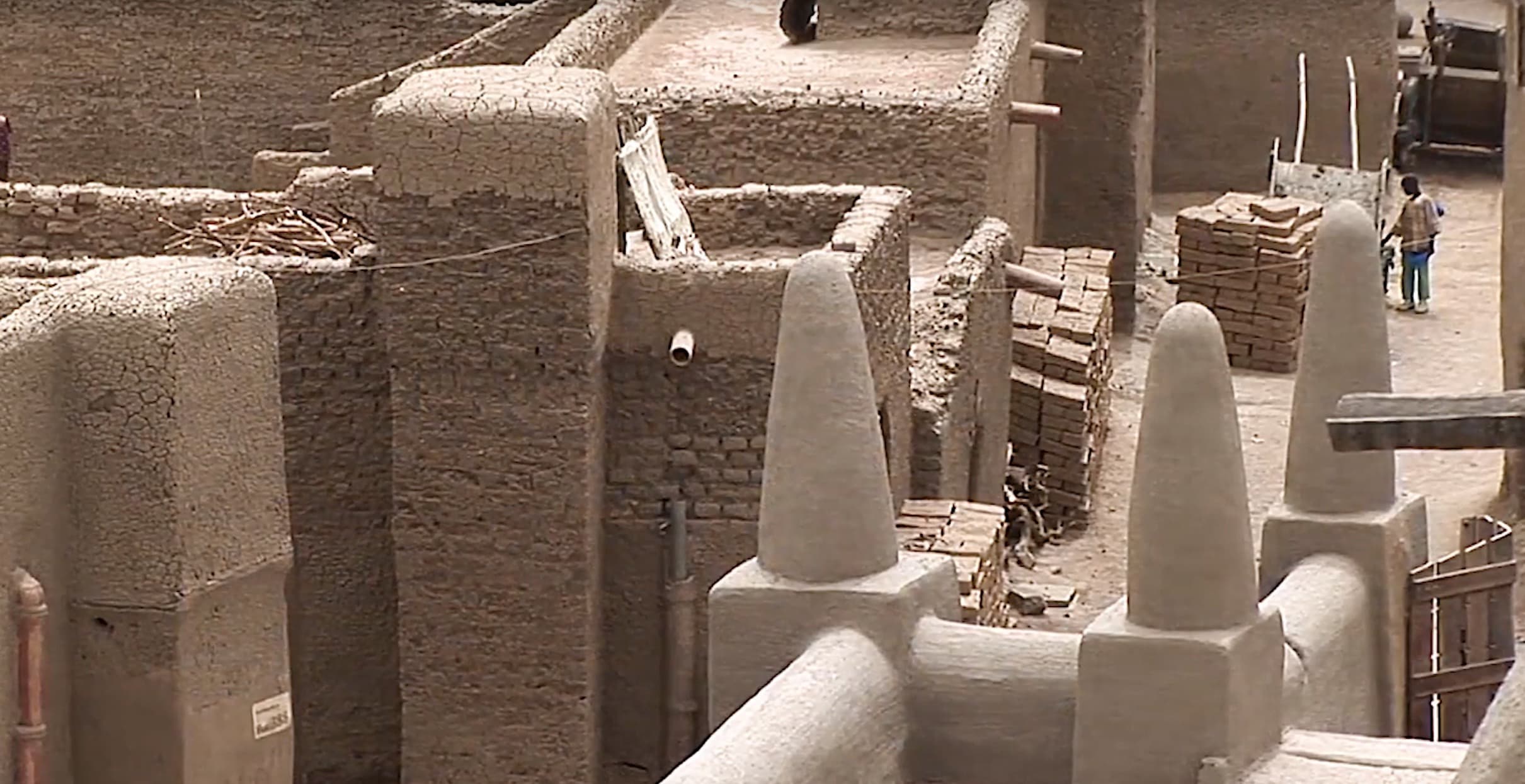 Above: Traditional mud and earth structures inspired the Gaia Project (image courtesy of Wasp).
The house is built on concrete foundations and uses timber elements for lintels, window frames, columns and the roof.
The earth-printed walls serve as a protective barrier from the elements and were designed using parametric software.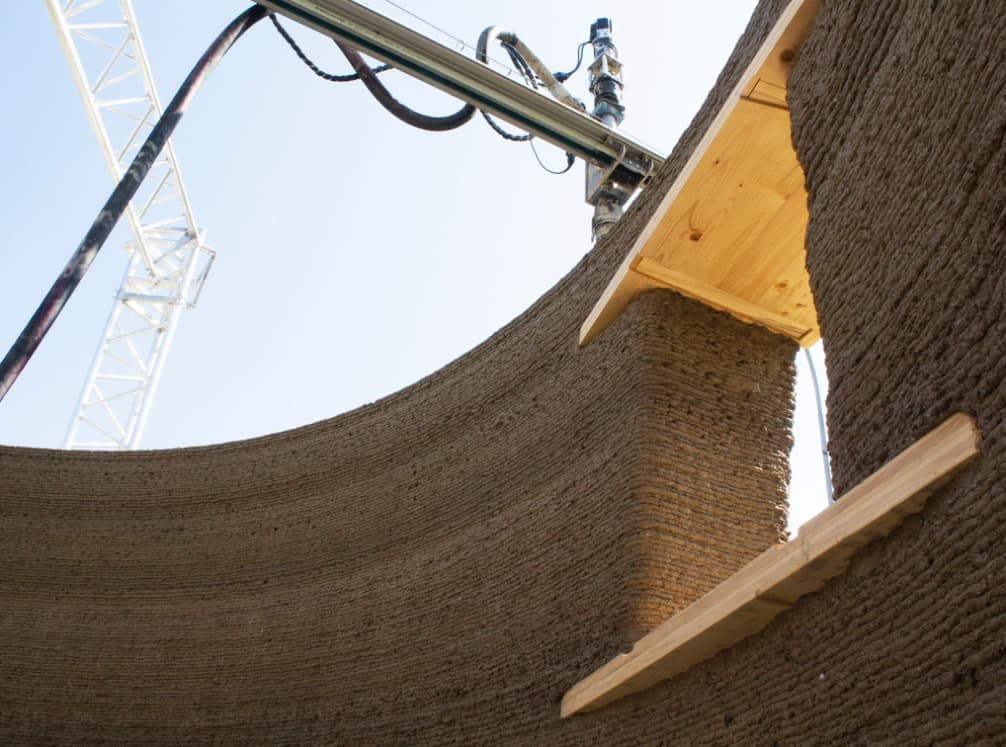 Above: Additional elements, such as timber lintels, columns and window frames were used during construction (image courtesy of Wasp).
Complex woven paths were used to 3D print the walls, resulting in a hollow, cellular structure, which allowed the construction team to integrate electrical paths, natural ventilation and thermal insulation, made of rice husks - within the structure.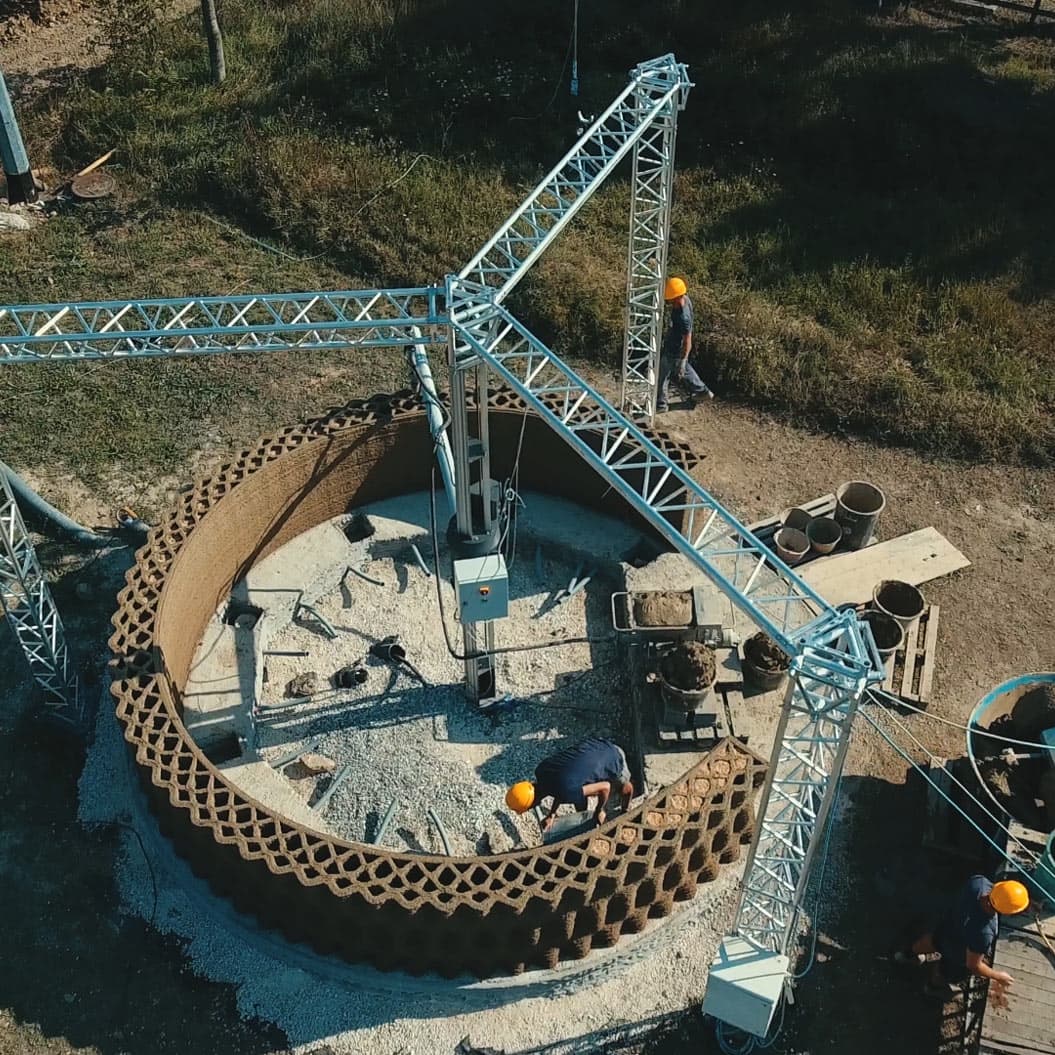 Above: The 40cm thick walls contain cavities for ventilation, rice husk insulation and wiring (image courtesy of Wasp).
Nine cubic metres of material was used to construct the walls, resulting in 22 kilometres of extrusion. Rice waste was also used to make plaster and screed inside the house.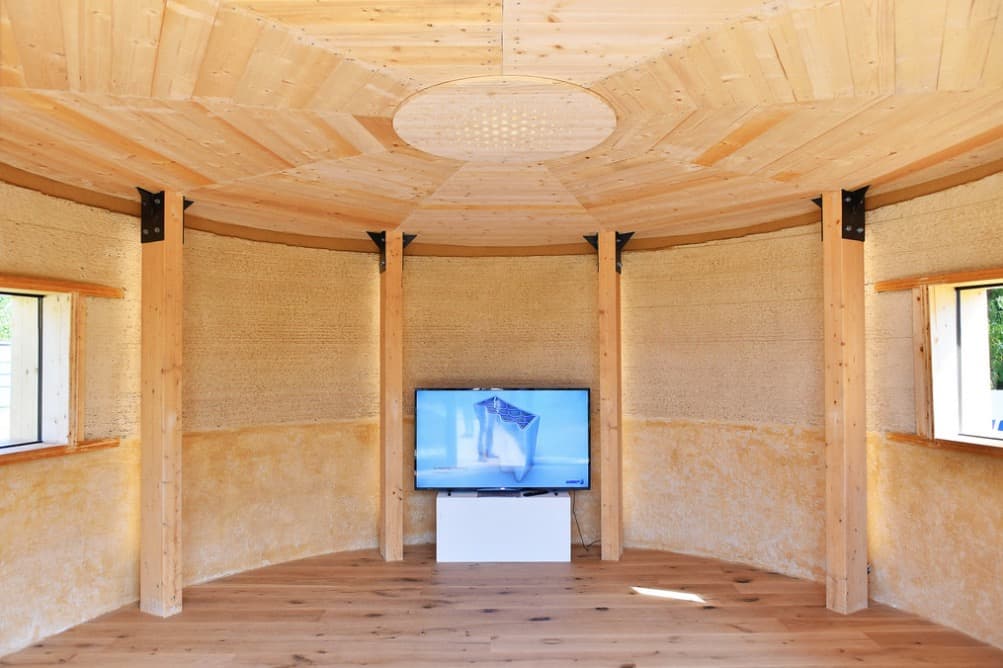 Above: The roof is supported on timber columns and the wall is finished in lime plaster (image courtesy of Wasp).
It took the team 10 days to print and assemble the 40 cm thick walls, which enclose roughly 20 square metres of space. The total cost of materials amounted to just USD $1,000.
Comments
---