Cities
Habitation: Reinventing Housing for the Urban Age
Youtube Views

429,106

VIDEO VIEWS
THE B1M has released "Habitation" – a powerful new documentary that explores innovative solutions to the housing crisis facing one of the world's largest cities.
Developed in association with GRAPHISOFT, the film investigates the work of three London-based architecture practices developing schemes on the front line of the city's housing challenge – Alma-nac, Mae and Waugh Thistleton.
The documentary was screened to a 200-strong crowd at London's iconic Regent Street Cinema.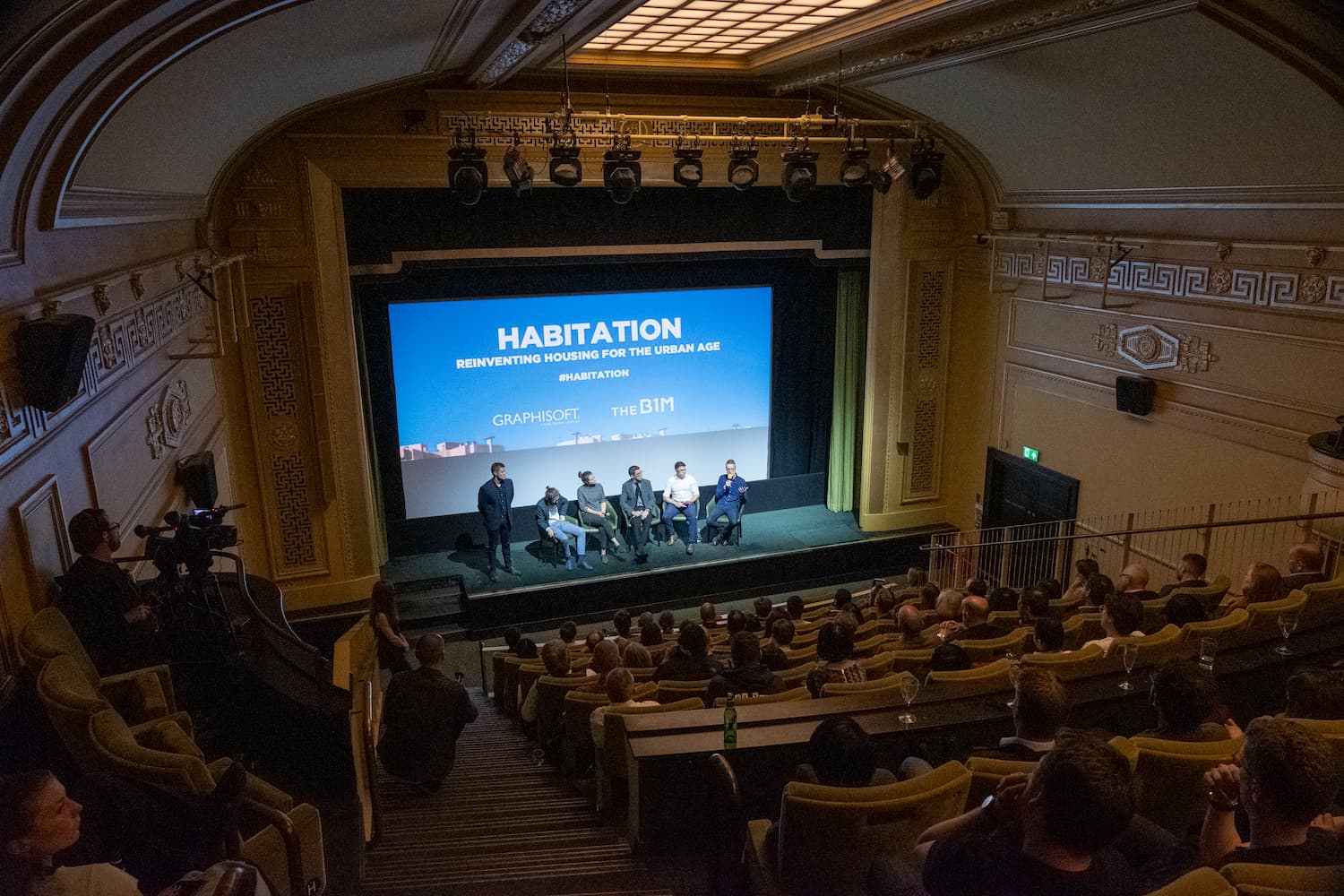 Above: The live panel discussion at Regent Street Cinema following the world premiere of The B1M's latest documentary. Below: The B1M's live broadcast from the event.
Several thousand people watched a simultaneous live broadcast of the event on YouTube.
From "urban dentistry" to embracing offsite approaches such as cross-laminated timber (CLT), the documentary demonstrates how the intensity of a housing crisis in a major city can, in fact, drive the development of innovative schemes that respond to their physical and economic contexts in a compelling way.
A PERFECT STORM
While many nations are currently experiencing challenges with housing, the situation facing the United Kingdom (UK) is one of the most urgent in the developed world.
The UK housing market has come under increasing pressure over recent decades, and the country is now in the midst of a "housing crisis" – that is the rising demand for homes is not being met by sufficient levels of housing supply.
A number of factors have created the current situation, on both the supply and demand sides of the equation.
Firstly, the UK population continues to steadily grow in size, predominantly as a result of migration, rising birth rates and falling mortality rates.
Data from the UK's Office for National Statistics (ONS) shows that the country's population has expanded from 39.8 million people in 1900, to almost 67 million people today.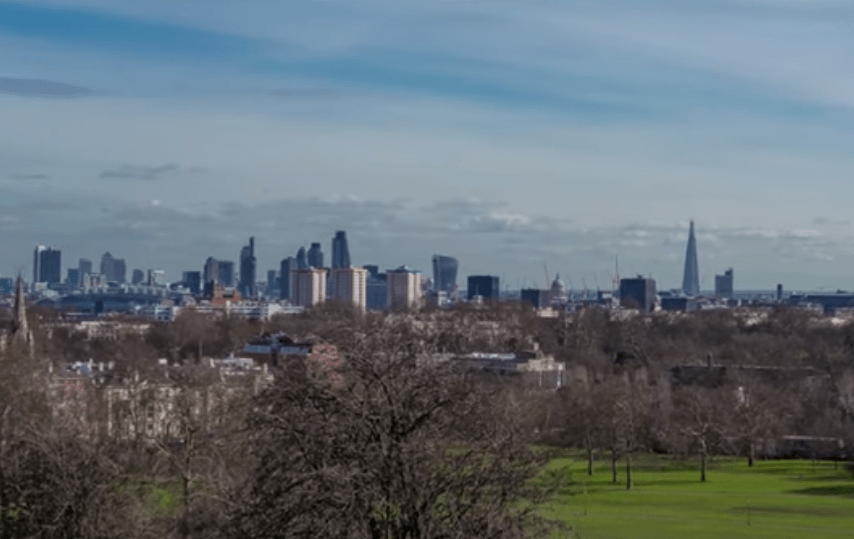 Above: The rising population and issues around affordability has led to a housing deficit in London.
Furthermore, the UK population will continue to rise and is expected to reach 72 million people by 2041.
Such growth, significantly increases the demand for homes.
Compounding the challenge, ONS data also indicates that the average number of people living in a property has decreased significantly in recent decades, principally as younger people chose to start families later in life and as the elderly population expands.
On the supply side, the UK is currently not constructing enough new and affordable homes.
There are a variety of reasons for this, ranging from funding and the availability of land to build on, to the bureaucracy of the country's planning system, a severe reduction in the number of a small house builders since the 2008 financial crisis and insufficient numbers of skilled operatives entering the construction workforce.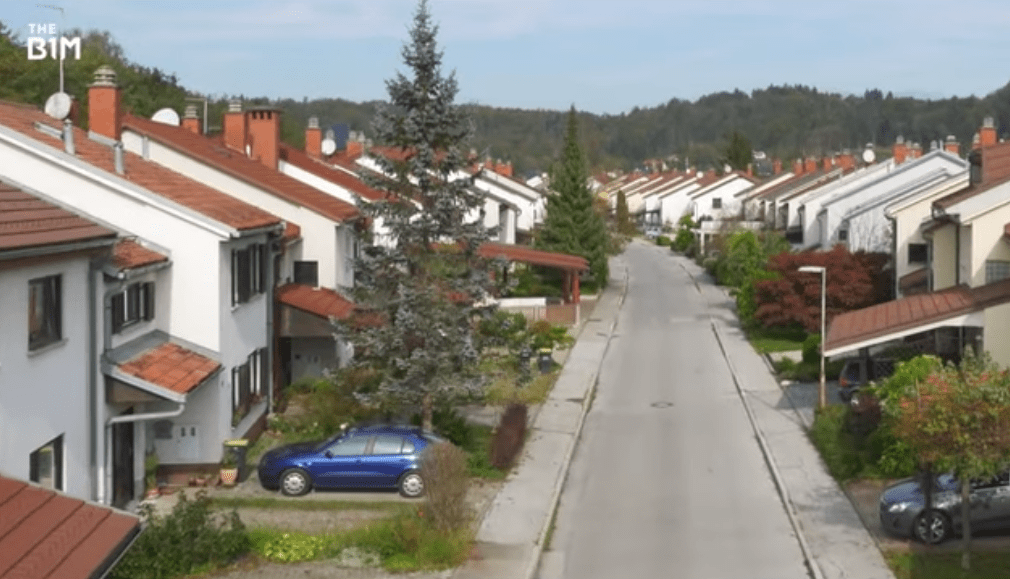 Above: The number of small house builders has dropped since the 2008 global financial crisis, compounding the UK's challenges.
This perfect storm of high demand and insufficient supply drives increased land and property values, manifesting in a shortage of affordable housing for those on middle and low incomes or for those looking to get onto the housing ladder.
Quite aside from these demographics, the definition of "affordable" is becoming ever more stretched in cities and major urban areas.
The shortage of supply also impacts social housing. Shelter – a charity that seeks to end homelessness and poor housing in England and Scotland – estimate that three million new social homes need to be constructed in England alone over the next 20 years.
In parallel to its housing crisis, an increasing proportion of the UK population are now choosing to live in cities.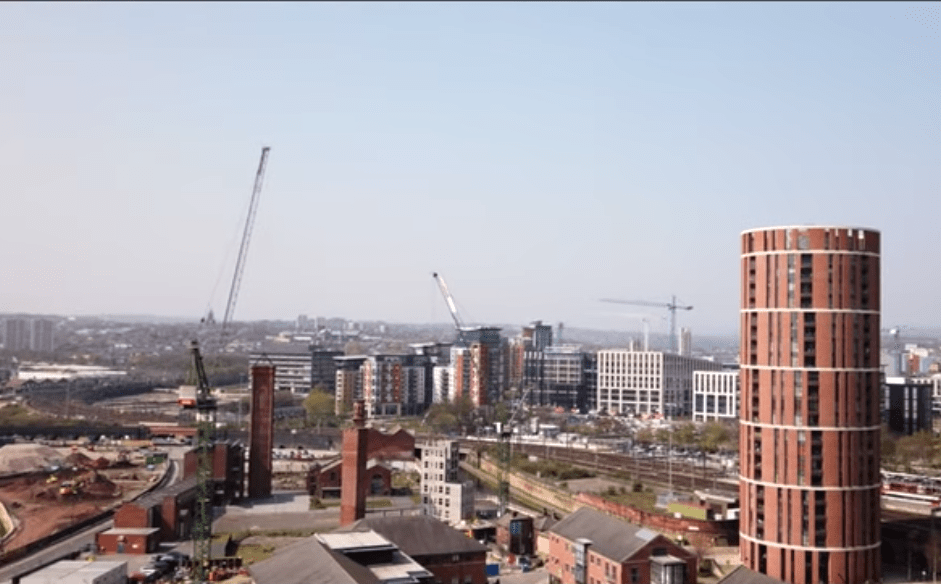 Above: Cities across the UK are struggling to keep up with housing as more people choose to live in urban areas.
This trend is currently being mirrored in countries around the world, primarily as rural communities migrate into urban areas. Research by the United Nations (UN) projects that 60% of the human population will be living in cities by 2030.
In this context, major urban areas are becoming something of the frontline in the housing crises currently facing many nations.
This can be clearly witnessed in a number of UK cities, including Birmingham, Manchester and Glasgow.
However, nowhere is the challenge more pronounced than in London; the UK's capital and one of the largest urban areas in Europe.
While the relentless pressure to construct homes at a rapid rate here does result in some less than desirable schemes coming to fruition – fuelling continued debate around housing standards, planning regulations, political representation, social cohesion and inequality – the intensity of the challenge is in fact breeding innovation from some of the city's foremost architects and developers.
BREEDING INNOVATION
Designed by Waugh Thistleton, Watts Grove is an affordable modular scheme of 65 homes for Swan Housing in east London. The project is set to be constructed with cross laminated timber (CLT) panels produced in Swan's factory in Basildon.
Above: Waugh Thistleton's Kieran Walker discusses the benefits of cross-laminated timber.
After taking the decision to go modular, Swan commissioned Waugh Thistleton to develop their initial outline scheme based on the architects' previous experience with CLT schemes.
"One of the reasons Swan have looked towards off site manufacture is they want to control their supply chain," explains Kieran Walker, Associate at Waugh Thistleton.
The scheme contains 158 modules of 85 different types.
Above: Cross-laminated timber modules under construction (NLA Tour and Agnese Sanvito).
"The important thing to understand about offsite modular construction is that it's really about repeatable processes and customisable products," explains Walker. In this way, he adds, "we can get homes much quicker and more cost-effectively, onto more difficult sites."
Construction works are set to commence later in 2019.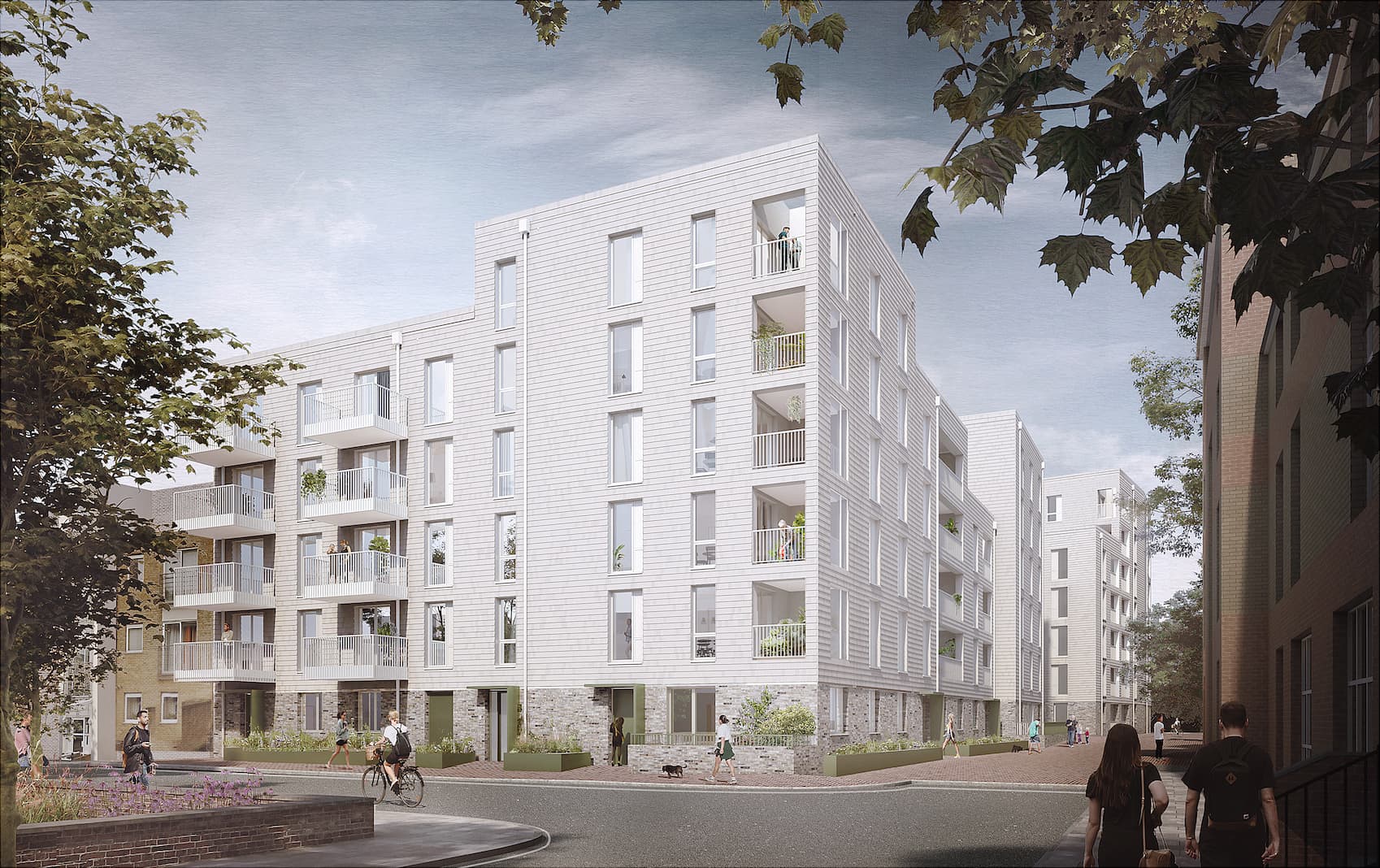 Above: How Watts Grove will appear upon completion (image courtesy of Waugh Thistleton and Picture Plane).
While Waugh Thistleton has turned to modular, offsite construction and engineered timber, Chris Bryant, partner at Alma-nac, has embraced a concept that he describes as "urban dentistry".
"You can look at this idea of urban dentistry as carefully picking apart or adding to what's there with a sort of surgical precision," Bryant explains.
Above: Alma-nac's Chris Bryant introduces the concept of "urban dentistry".
Alma-nac's 2.3 metre-wide "Slim House" – a 3 bedroom property built into an old south London stable passageway that is narrower than a tube carriage – is an example of the firm's approach.
Alma-nac has now applied this approach to Paxton House; an office to residential conversion in Croydon, south London. Although initially conceived as a build-to-rent scheme, some tenants have since purchased their properties.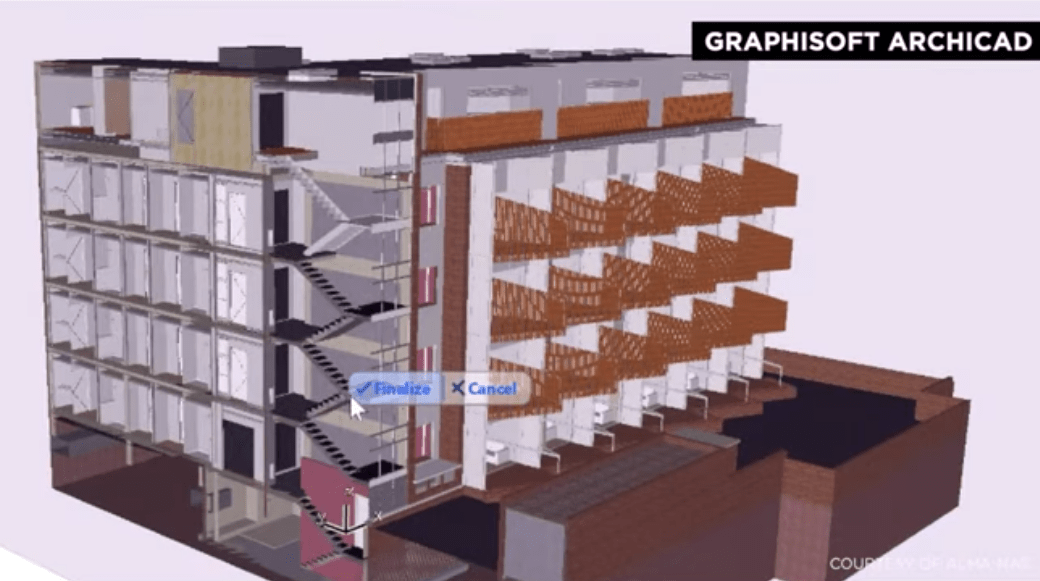 Above: Paxton House reinvents a formerly derelict office building in Croydon, south London ( image courtesy of Alma-nac).

Bryant's team have managed to avoid many of the pitfalls of this type of project by designing dual aspect flats, with living spaces oriented to the south and south west and an access gallery to the north side of the building.
"Most of our work happens in this highly complex urban environment - complex in terms of policy, in terms of the urban fabric…, sustainability and the environment " Bryant concludes. "All of these parameters together set up something where innovation really shines".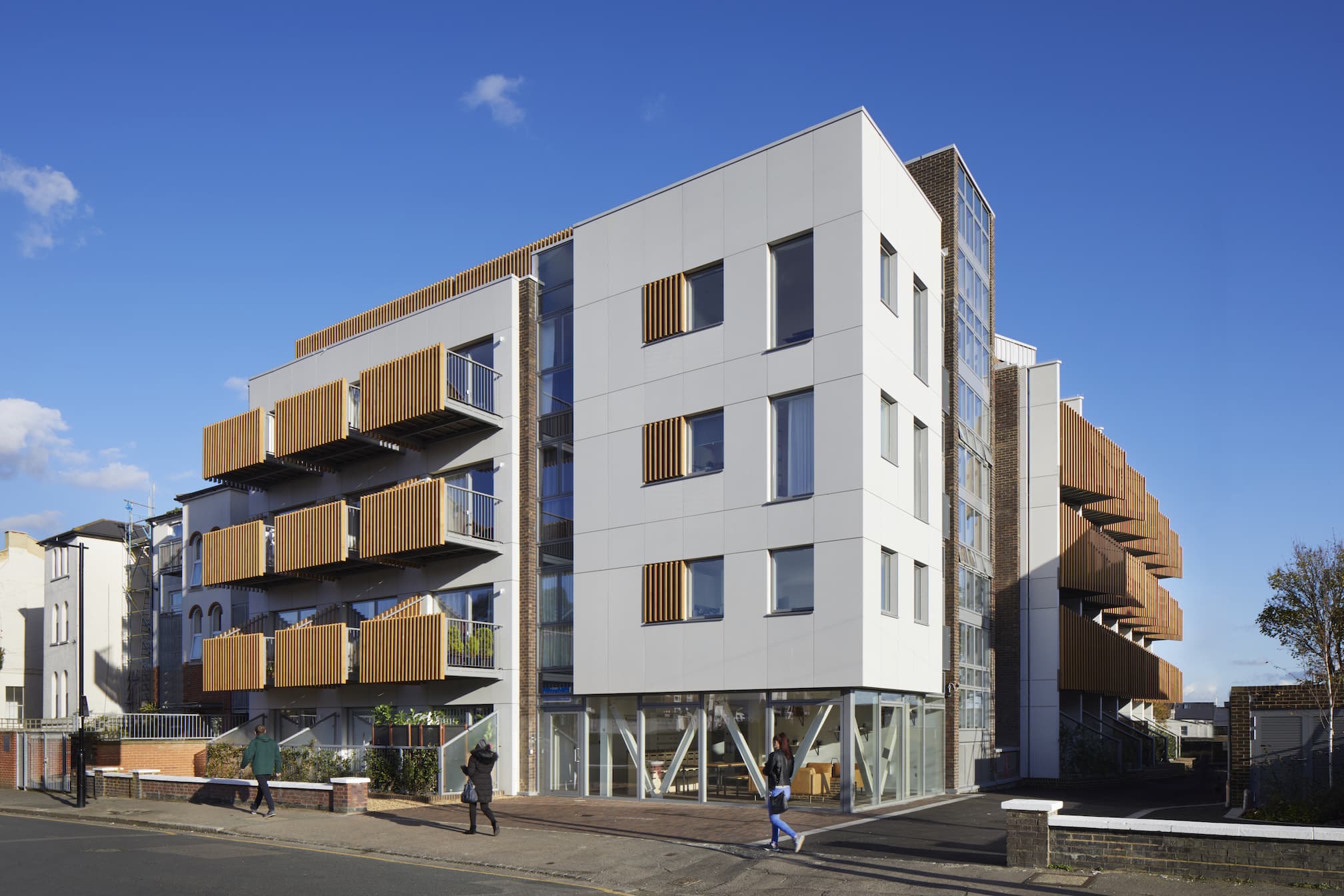 Above: Paxton House today (image courtesy of Jack Hobhouse).
At Brentford Lock West, Mae Architects created an innovative residential scheme of 557 homes on brownfield land.
"A lot of our housing need can be delivered on repurposed sites," explains Alex Ely, Principal at Mae.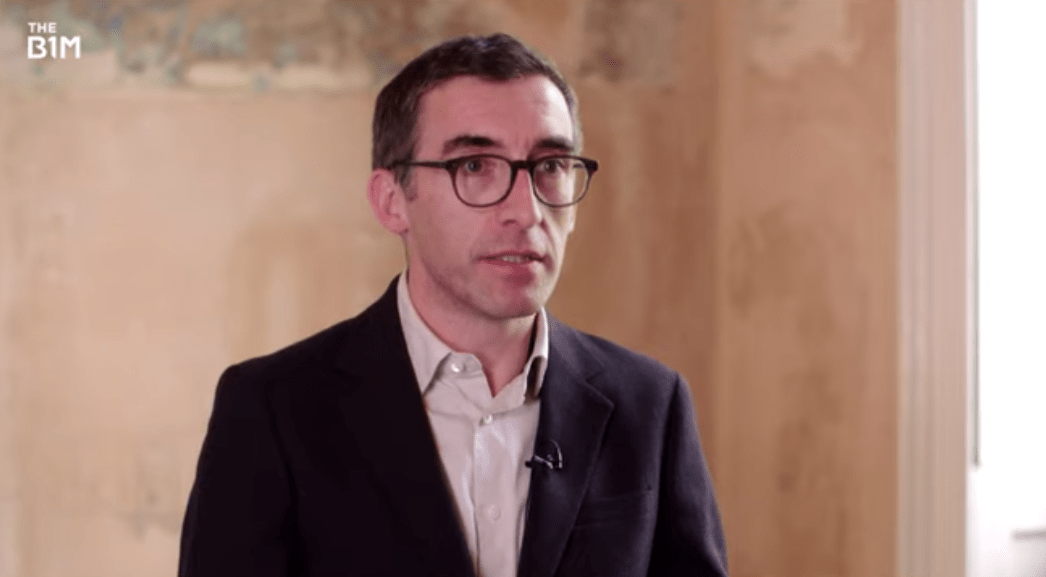 Above and Below: Alex Ely and Helen Clark of Mae Architects discuss their reinvention of a brownfield site at Brentford.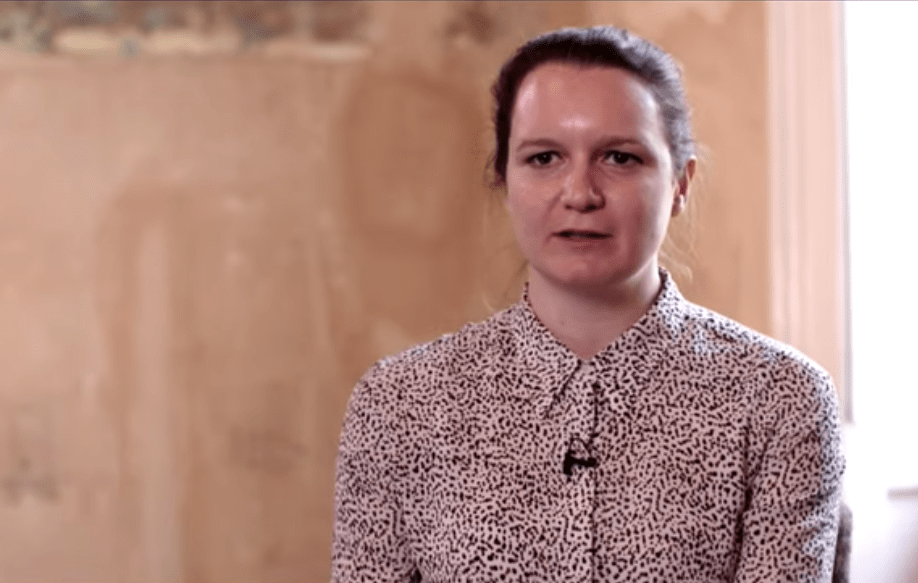 However, this does not mean designing and delivering identikit housing devoid of character. Instead, Mae Architects designed the scheme to fit in and reflect the qualities of the surrounding area, while still delivering a dense residential scheme.
"It's a mixture of responding to the industrial past and then trying to marry that with the human scale of neighbouring conservation area," says architect Helen Clark.
Above: Brentwood Lock West under construction (image courtesy of Ståle Eriksen)
This means not only creating a mix of dwelling types, such as townhouses and flats, but also integrating architectural features such as garden walls, front gardens and gabled ends.
Such an approach created a mix of housing types while also addressing the need for family housing in outer London.
"We tried to innovate in the project [by developing] a new typology of villas connected by townhouses. The villa plan allows us to create a lot of dual aspect apartments with generous outdoor space and well-lit, generous internal spaces" adds Ely.
CREATING HOMES
From reimagining the waterside, to embracing offsite techniques and adapting existing structures, these schemes prove that the challenges of London's housing crisis can be overcome through innovation, and that the urgency of the climate does not have to drive the delivery of knee-jerk, reactionary developments that sacrifice quality and architecture in order to achieve speed.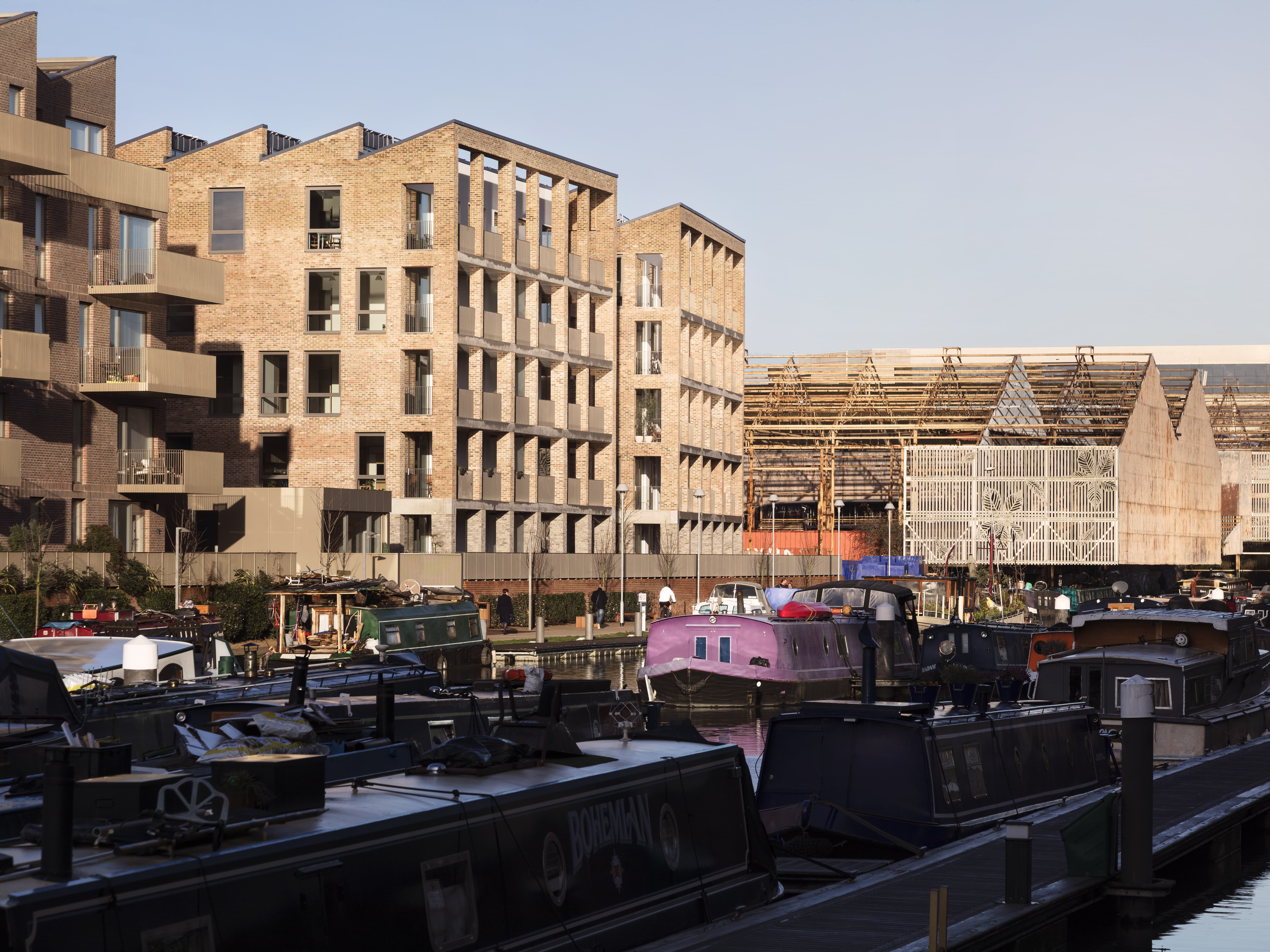 Above: Well-planned brownfield redevelopments can play a key part in delivering housing supply while retaining the character of an area (image courtesy of Rory Gardiner).
The success of each of these schemes – in such a densely occupied city – offers lessons and guidance for those grappling with the need to deliver housing in major urban areas around the world – and powerfully demonstrates the innovation, creativity and ingenuity that is prevalent throughout our remarkable sector, the world's most important industry that has the ability not just to build houses, but to create homes for every human being on our planet.
Habitation is now streaming across TheB1M.com and YouTube. You watch the premiere event back on-demand here.
Our thanks to GRAPHISOFT UK, Alma-nac, Mae Architects and Waugh Thistleton. Narration by Fred Mills. Additional footage and imagery courtesy of GRAPHISOFT, McAleer and Rushe, Waugh Thistleton, Picture Plane, Alma-nac, Google Earth, Stora Enso, Mae Architects, Rory Gardiner, Jack Hobhouse, NLA Tour, Agnese Sanvito, Swan Housing Association, Daniel Shearing, ETH Zurich, Richard Chivers, Tim Crocker, Ståle Eriksen and Peter Landers.
Comments
---