ASIA
First Underground Railway Being Built in Mumbai
Youtube Views

VIDEO VIEWS
MUMBAI'S first fully underground metro line is currently under construction, as seen in this documentary from the Wall Street Journal.
The Mumbai Metro is a rapid transit system designed to reduce congestion and accidents on the city's suburban railway system.
The city's first metro line, the elevated Line 1, began operation in 2014. Of the four lines currently under construction, only Line 3 will be completely underground. Lines 2 and 4 will be elevated, while Line 7 will be only partially subterranean.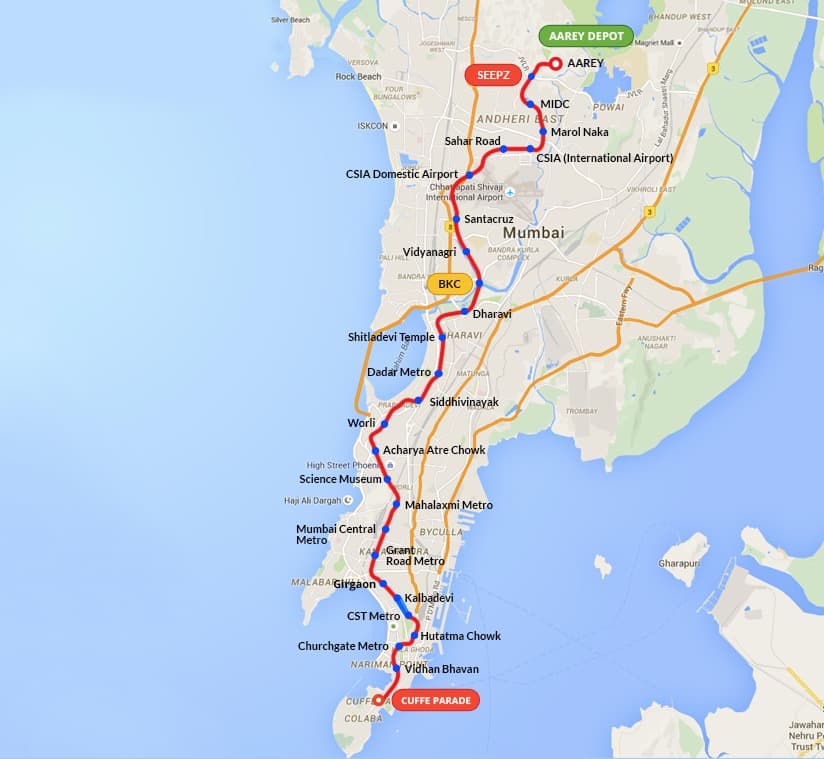 Above: The route of Mumbai's Metro Line 3 (image courtesy of Mumbai Metro Rail Corporation).
Building a major piece of infrastructure in Mumbai is not easy. With more than 28,000 people per square kilometre, the city is one of the most densely populated areas in the world, about five times denser than Greater London.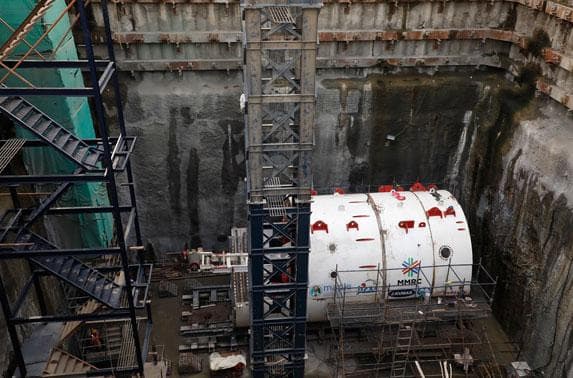 Above: It is hoped that Mumbai's metro will ease congestion above ground (image courtesy of MMRC).
In addition, Mumbai is built on a peninsula, making urban expansion difficult.
The last five years have also seen a 56% increase in the number of vehicles, while more than 2,700 people died on the suburban railways last year - 650 of them falling from overcrowded trains.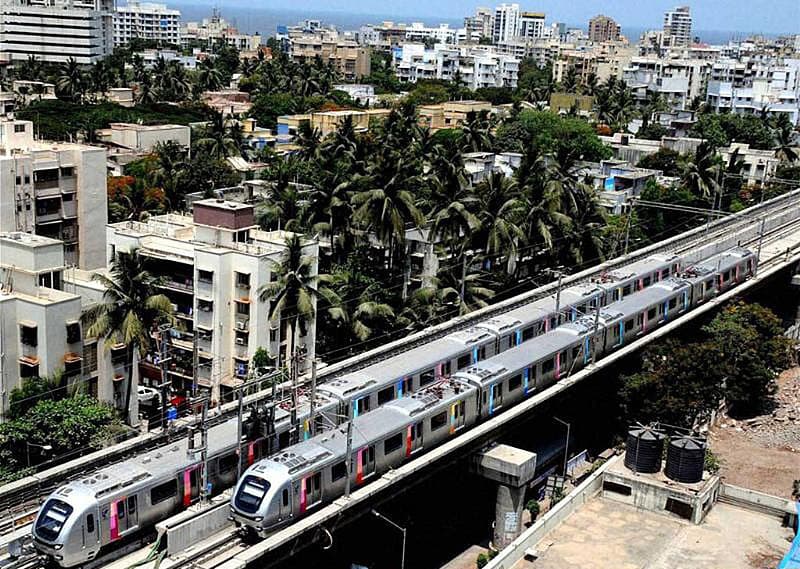 Above: Mumbai Metro opened in 2014, but so far comprises only elevated tracks (image courtesy if Kashif Pathan).
Mumbai Metro's Line 3, is a 33.5 kilometre long underground railway with 27 stations.
Construction began in 2017, and the full line will be operational be in 2021. The project's budget is USD $3.3 billion and the metro will carry 1.39 million passengers each year when it opens.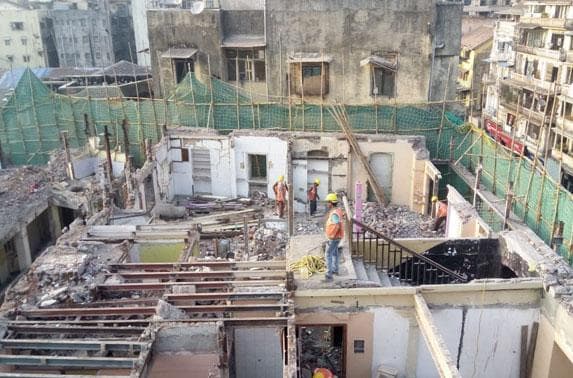 Above: Building in one of the world's densest cities means disruption at ground level is inevitable, but must be kept to a minimum ( image courtesy of MMRC).
By September 2018, 10 kilometres of tunnelling was completed, but many of the challenges lie above ground - especially when navigating the complexities of land use, ownership and existing traffic.
It is hoped that the new metro line, which passes by some of Mumbai's slum, will help deliver economic growth and redevelopment of these areas.
Comments
---