Tech
Exoskeletons Trialled on UK Construction Sites
Youtube Views

2,927

VIDEO VIEWS
ONE of Britain's largest contractors, Willmott Dixon, has been trialling exoskeletons on a number of building sites across the country.

The contractor has teamed up with robotics firm Ekso Bionics and begun trialling the "Eksovest" - an upper-body exoskeleton that supports arms during lifting - at the Cardiff West Community High School in Wales.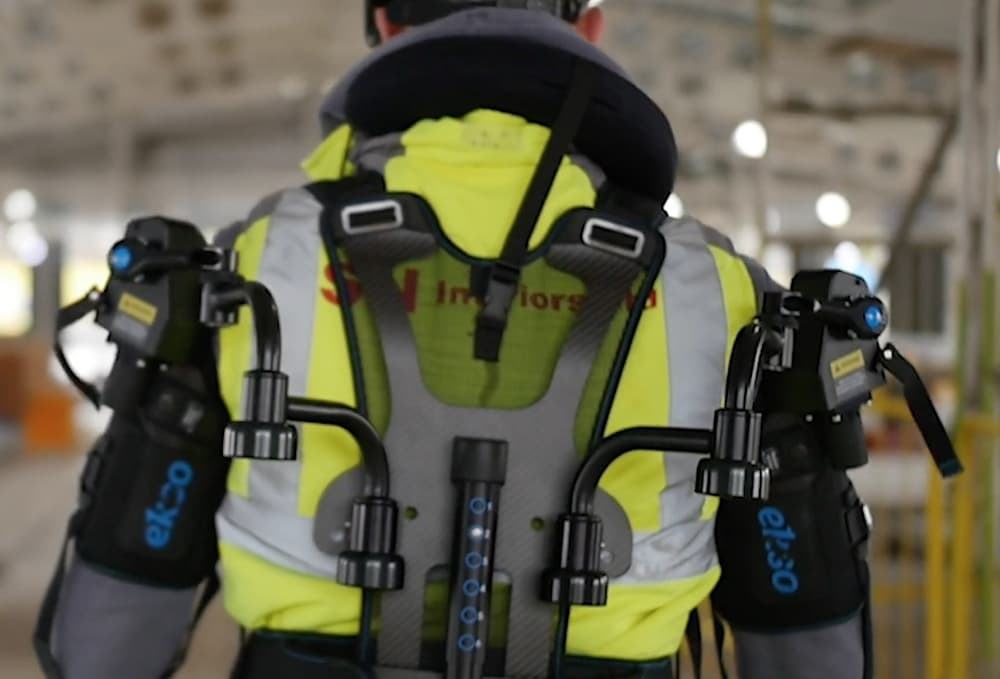 Above: The exoskeleton trialled by Willmott Dixon has been designed to enhance upper body strength (image courtesy of Willmott Dixon).
Each vest costs about £5,650 and is aimed primarily at enhancing the safety of construction workers, preventing injuries and fatigue, and making site teams more productive in the long run.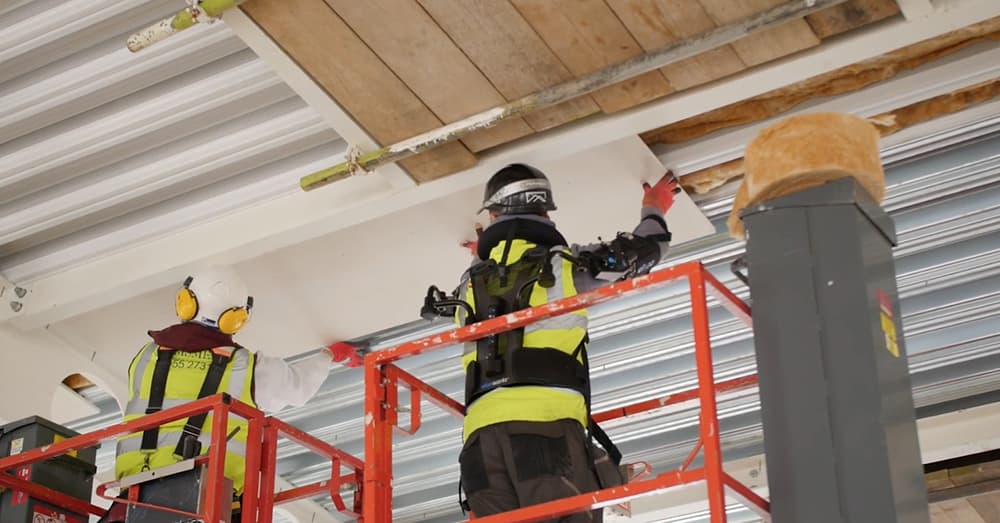 Above: Exoskeletons make material lifting and handling easier (image courtesy of Willmott Dixon).
Although the workers who have used the exoskeletons to date admitted that they take some time to get used to, they have grown accustomed to it after a short period of time.
Moreover, it made lifting and handling materials, such as plasterboard, much easier.
Above: Exoskeletons have been used to prevent injury and increase productivity (image courtesy of Willmott Dixon).
Exoskeletons featured in The B1M's round-up of the key construction tech trends to watch in 2019, and it is hoped that pilot projects will soon lead to wider adoption of this technology, given the productivity, safety and wellbeing benefits they can offer.
Above: The B1M's documentary on 2019's construction tech trends, which includes exoskeletons and other advances in robotics.
Comments
---