TECH
Engineering The World's Tallest All-Timber Tower
Youtube Views

7,037

VIDEO VIEWS
THE world's tallest all-timber tower is currently under construction in Norway.

In this impressive video, Rune Abrahamsen, director of glulam specialist Moelven, explains the engineering challenges that lie behind the structure's design and realisation.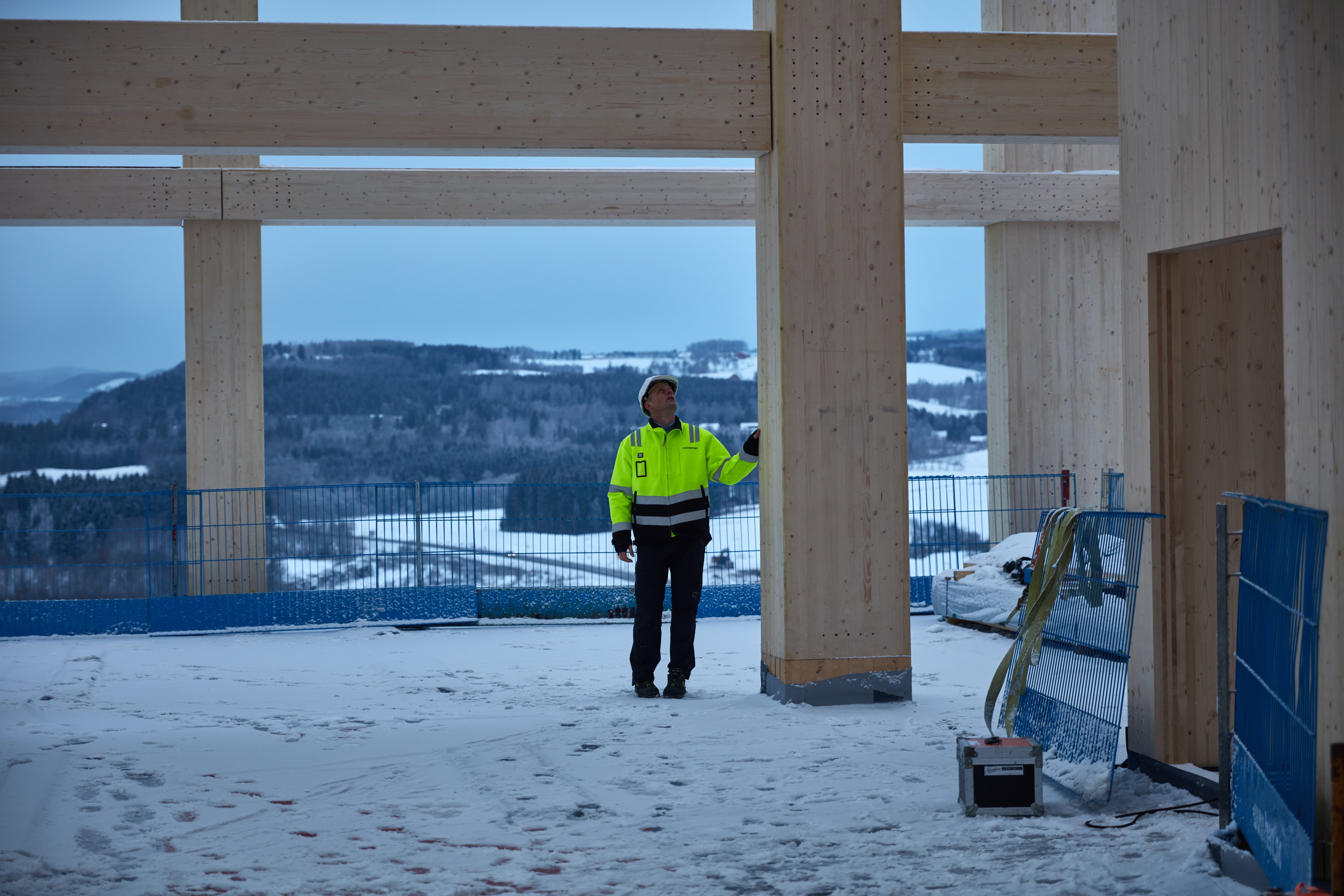 Above: Director of Moelven Rune Abrahamsen on the construction site of the world's tallest all-timber tower. Below: The diagonal bracing of the structure provides stability in high winds (images courtesy of Moelven).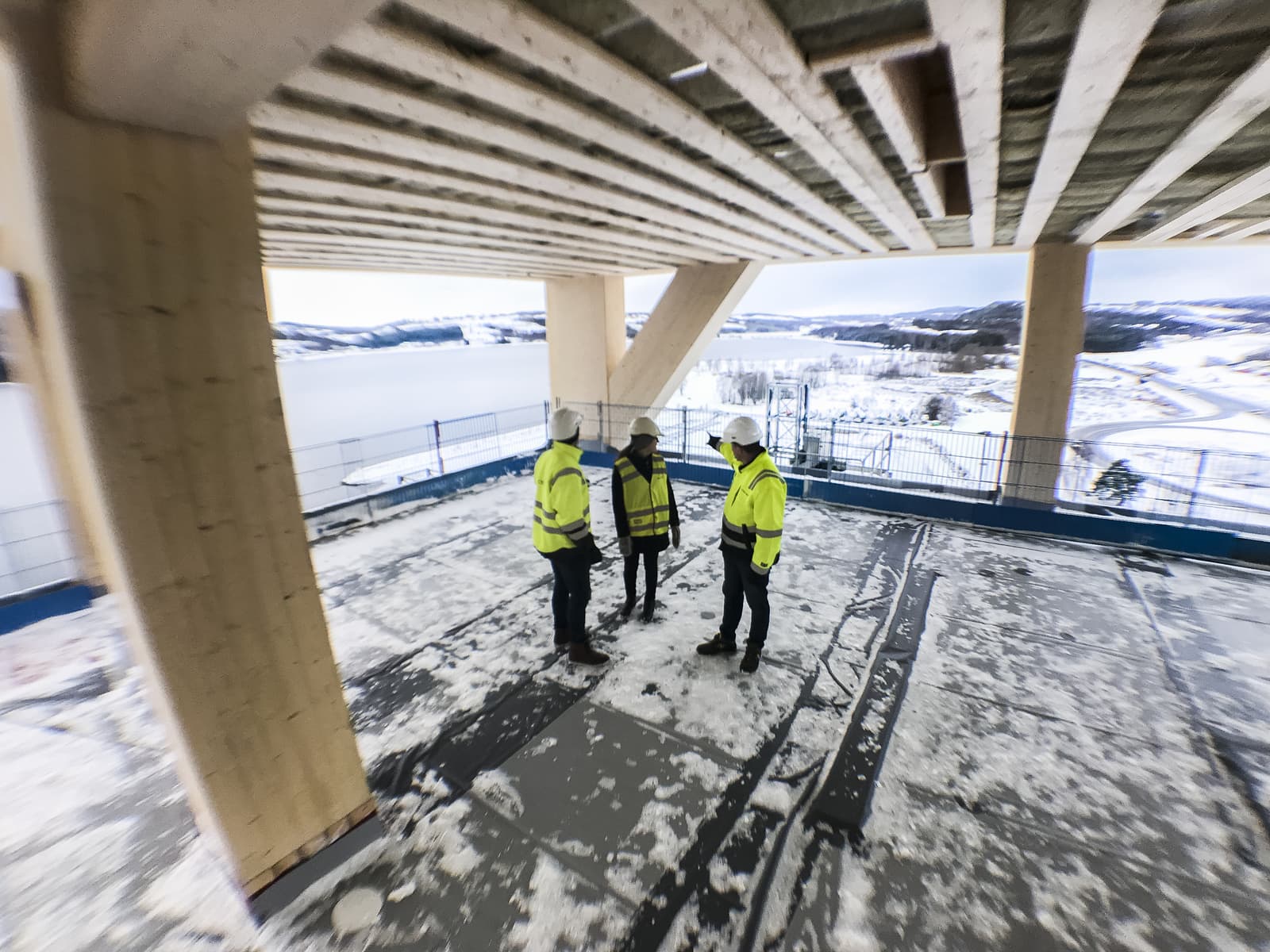 Engineering the 264 foot (80 metre) tower on the shores of the country's largest lake has presented the project team with a number of challenges, chief among them strong winds and the need to prevent excessive lateral movement.

This was overcome in two ways: first, the building required strong, piled foundations in order to reach the underlying bedrock.
Secondly, the building's super structure incorporates numerous diagonal members, helping it to withstand wind loading. The members are rather substantial - with the thickest being 5 x 2 feet (around 1.5 x 0.6 metres).
Swaying in high winds at the top of the structure, should be limited just 5.5 inches (14 cms) once completed.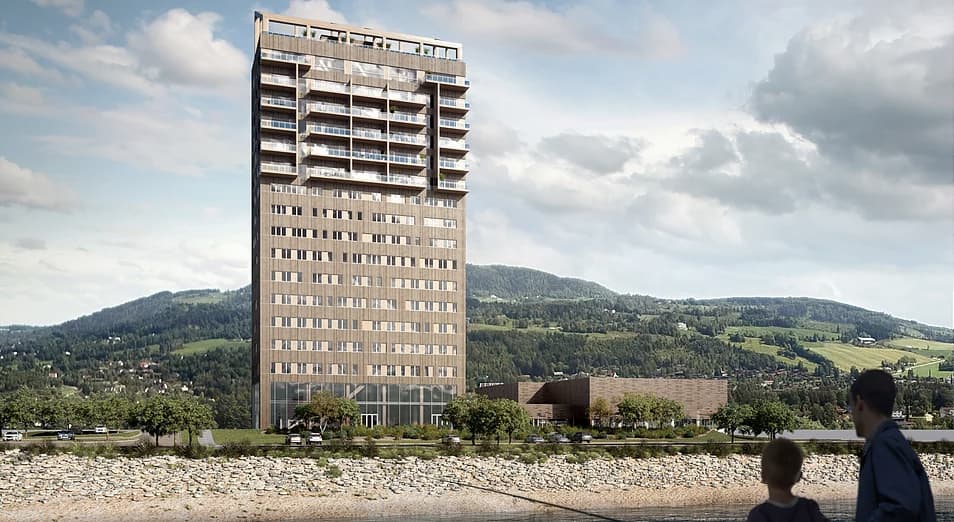 Above: A computer generated image of the project (image courtesy of Voll Arkitekter).
Abrahamsen believes that a wider building than Mjøstårnet would have greater stability and estimates that such an approach could make timber buildings with heights of up to 330-490 feet (100-150 metres) possible.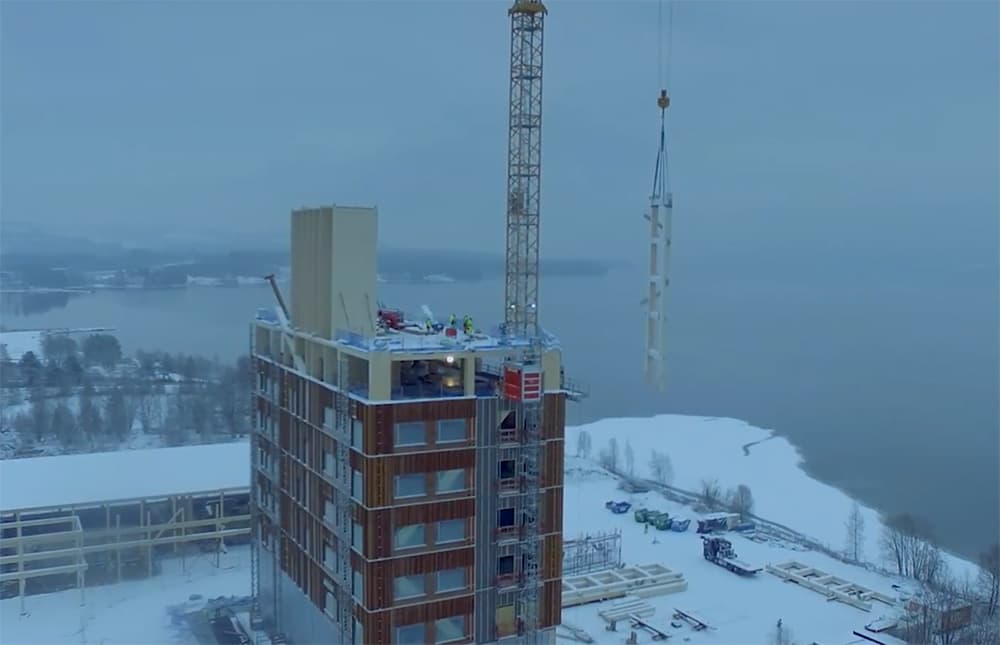 Above: Facade panels already cover the lower floors of the building (image courtesy of Moelven).
Also revealed in the footage is the construction progress of the new tower, which currently stands at 170 feet (52 metres). A number of the lower levels are already enclosed with facade panels.
You can learn more about Moelven's work here.
Comments
---