TECH
Construction of Hyperloop's Nevada Test Track Revealed
Youtube Views

0

VIDEO VIEWS
FOOTAGE capturing the construction of Virgin Hyperloop One's test track in the Nevada Desert has been shared by the project's development team.
"Hyperloop" is an experimental high speed transport system that was first proposed by Tesla and SpaceX founder Elon Musk. Pods containing passengers and cargo are loaded onto transporters that travel at airline speed in pressurised tubs using electric propulsion and magnetic levitation.
Completed in the spring of last year, the 500 metre (1,640-foot) test track near Las Vegas has since been used to test prototypes of the passenger and cargo pods.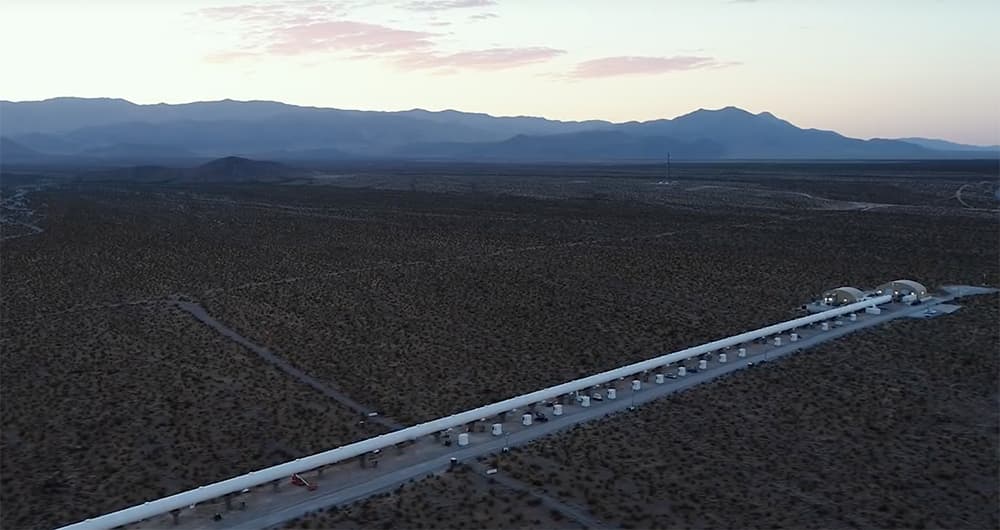 Above: Virgin Hyperloop One's test track in Nevada. Below: Site preparations before the construction of "DevLoop" ( images courtesy of Virging Hyperloop One).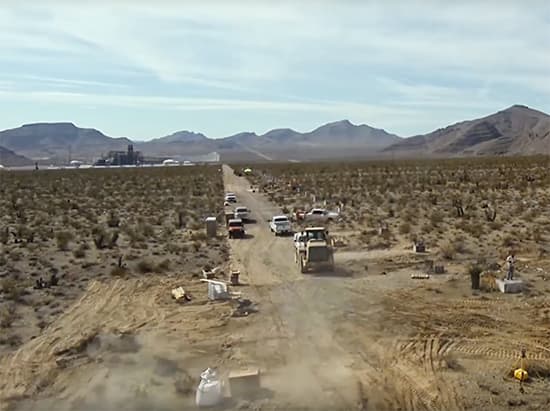 Dubbed "DevLoop" (short for "Development Loop"), the facility is used to test vacuum, levitation, propulsion and control technologies.

The test track has been constructed from large metal tubes and is elevated above the surrounding desert landscape on concrete pylons. Currently, pods in the DevLoop travel at about 250 miles per hour.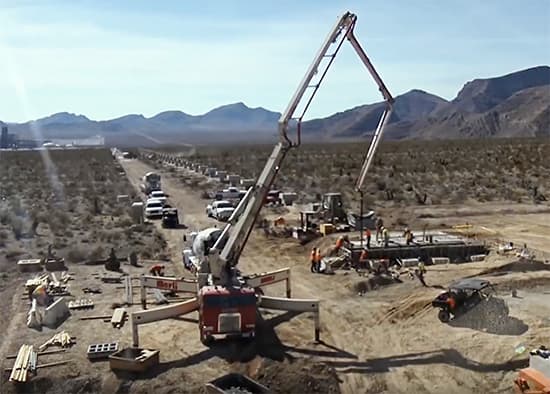 Above: The test track is elevated on concrete pylons (image courtesy of Virgin Hyperloop One).
Built in just 10 months, engineers believe that a further 1.2 mile (2km) extension will be needed to test Hyperloop's theoretical top speed of 700 miles per hour.
There are only two other operational Hyperloop test tracks around the world. Elon Musk's SpaceX currently has a 1 mile (1.6 kilometre) facility within its California headquarters. The other is a scaled-down 100-foot (30 metres) long track in Delft, the Netherlands.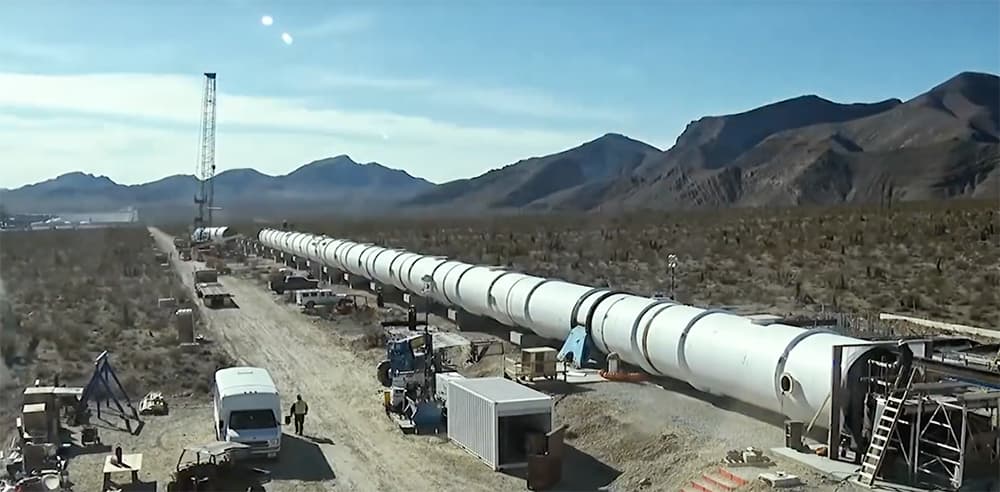 Above: The test track comprises large metal tubes (image courtesy of Virgin Hyperloop One).
Nevertheless, various governments and private entrepreneurs are keen to build their own test tracks. There are talks of another, 8 mile (13 kilometres) test track in California, one in Canada and a full-scale, 3 mile (5 kilometres) track in the Netherlands.
Virgin Hyperloop One hope to have operational systems in service by 2021.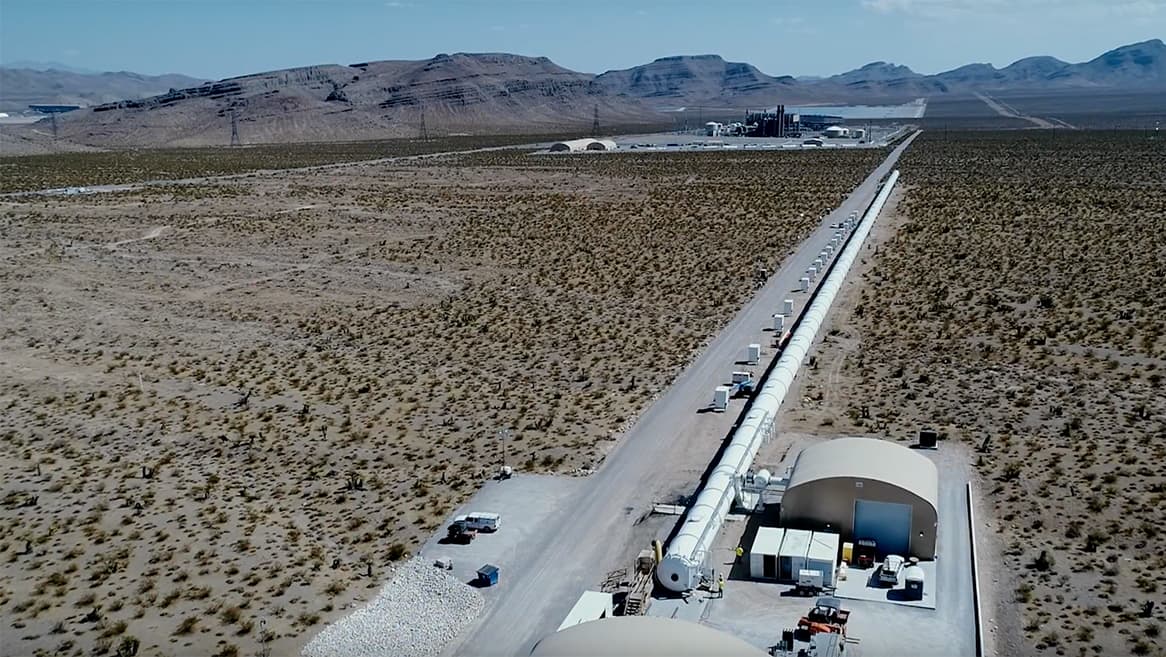 Above: There are currently only three Hyperloop tracks, with more underway (image courtesy of Virgin Hyperloop One).
You can learn more about Hyperloop on their website or through their excellent YouTube channel.
Comments
---