CITIES
Atlanta Launches Smart City Traffic Pilot
Youtube Views

3,398

VIDEO VIEWS
ATLANTA, the world's eighth most traffic-congested city, is trialing a "smart city traffic management system" along its North Avenue.
The project is a partnership between the city of Atlanta, Georgia Tech and engineering consultancy Atkins.
Smart city initiatives broadly refer to the management of urban areas using data collected by a network of everyday devices (known as the Internet of Things or "IoT") as well as more specialist sensors.
Traffic, public transport, public safety, refuse collection, maintenance and many other city services can be optimised and directed in real time using IoT data.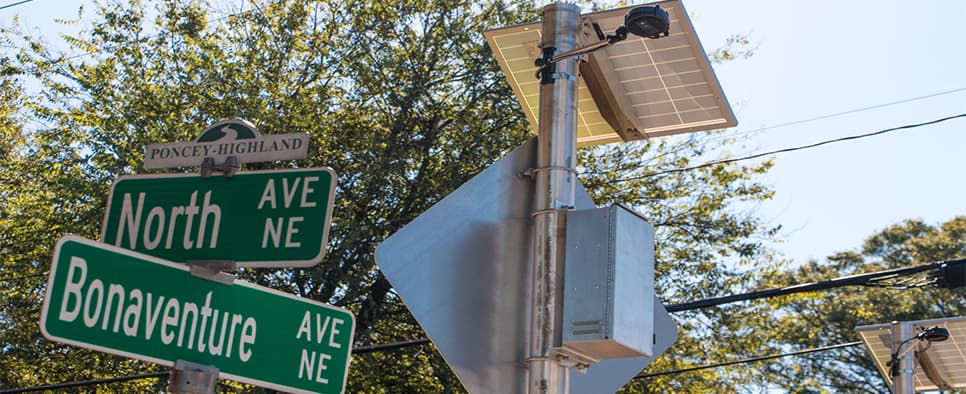 Above: Atlanta's North Avenue is the site of the smart city pilot aimed at easing traffic and making it safer (image courtesy of Atkins).
In Atlanta, this meant equipping 2.3 miles and 26 intersections of the city's North Avenue with a range of sensors; including WIFI transmitters and receivers, high-definition colour video systems and thermal imaging devices and cameras.
Above: Sensors and controls being attached to existing traffic signals. Below: Data is collected by camera systems, as well as thermal imagining devices (images courtesy of Atkins).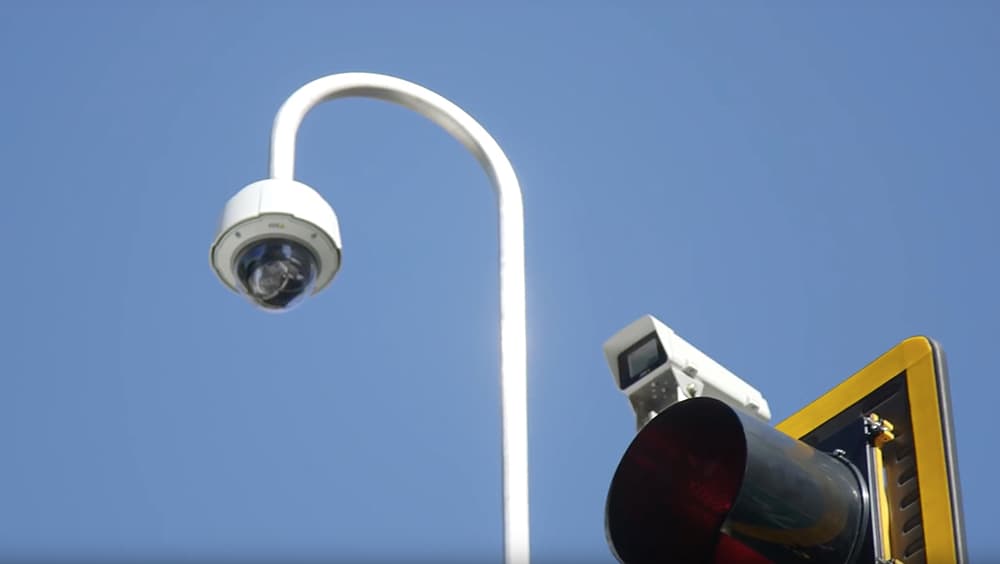 The data obtained from these systems is collected and analysed by computers, allowing an adaptive traffic signal system to control the flow of traffic.
As the various intersections are connected to one another, the system can react to real time data and anticipate changes in traffic volume in the immediate area.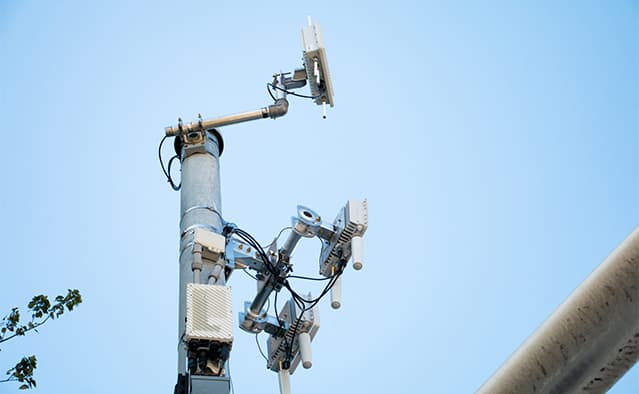 Above
: The smart system will be able to detect and communicate with users who downloaded a "Travel Safely" app onto their smart devices (
image courtesy of Atkins
).
In addition, a smartphone app called "Travel Safely" has been developed for the area. Its users, whether pedestrians, cyclists or motorists, receive travel updates and warnings in real time.
The North Avenue Corridor was chosen because of its central location, as well as its proximity to a number of important landmarks, such as Georgia Tech and the Coca-Cola Headquarters.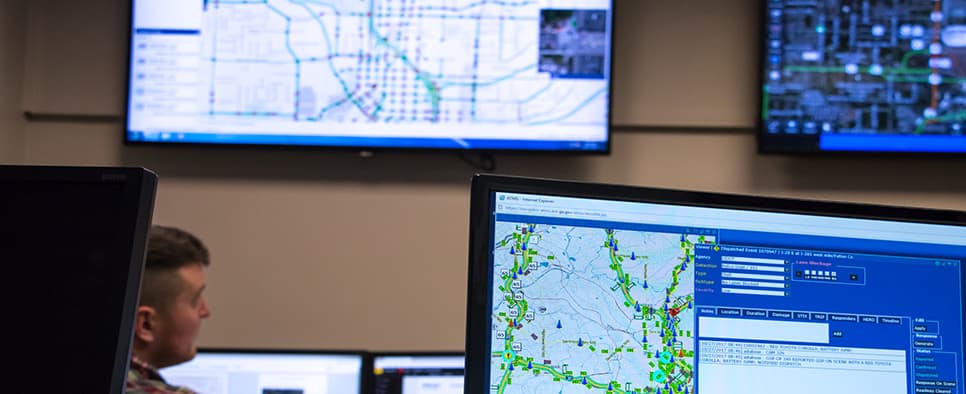 Above: The data is analysed in a control room, and if necessary, traffic flows can be adjusted in real time (image courtesy of Atkins).
The pilot project will cost USD $3 million and run until 2020. At that point, the data collected will be evaluated to determine the smart system's ability to increase safety, decrease emissions and create smoother traffic flows.
Comments
---