EUROPE
76 Tall Buildings to Complete in London in 2019
Youtube Views

29,616

VIDEO VIEWS
NEW London Architecture (NLA) - a non-profit organisation dedicated to informing the public and directing discussion on London's built environment - has released its sixth annual London Tall Buildings Survey, along with a fly-through animation of the city showing where these buildings will come to stand.
The survey, which documents buildings taller than 20 storeys across Greater London, reveals that 76 such towers are to complete in the city in 2019.
541 tall buildings are currently in the planning and construction pipeline, up from 510 in 2018.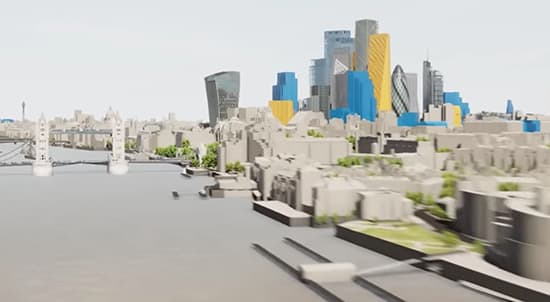 Above: London is rapidly adding new tall buildings. Yellow indicates those with building permission secured, blue denotes those under construction) (image courtesy of NLA).
Also revealed is the extent to which tall buildings are clustering in specific areas of London.
East London, for instance, contains 48% of the towers currently in the pipeline - either under construction, having secured planning permission or currently in pre-planning.
By comparison, Central London only accounts for 18% of all the city's towers.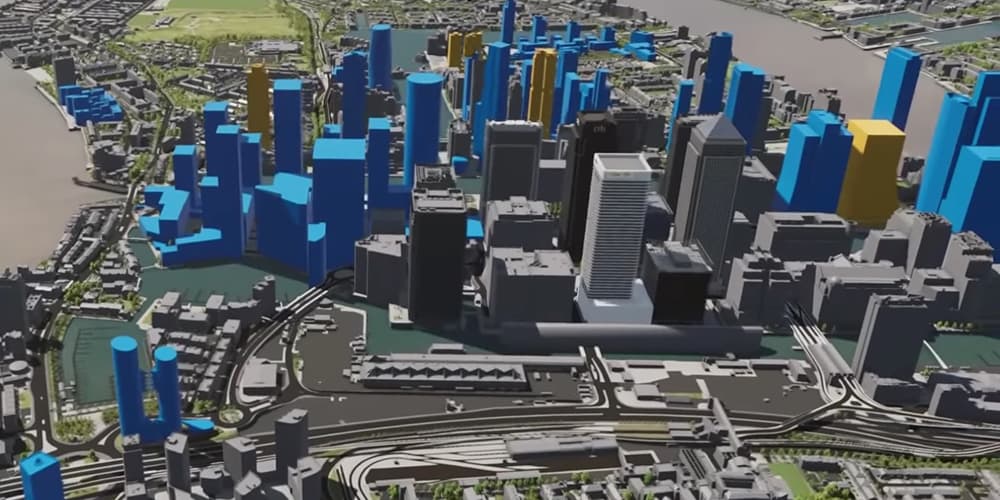 Above: Canary Wharf in Tower Hamlets has a large number of tall buildings under construction (image courtesy of NLA).
The borough with the largest number of buildings exceeding 20 storeys is Tower Hamlets in the east.
This local authority, which contains the Canary Wharf district, has 84 towers currently in the pipeline, many of which are under construction.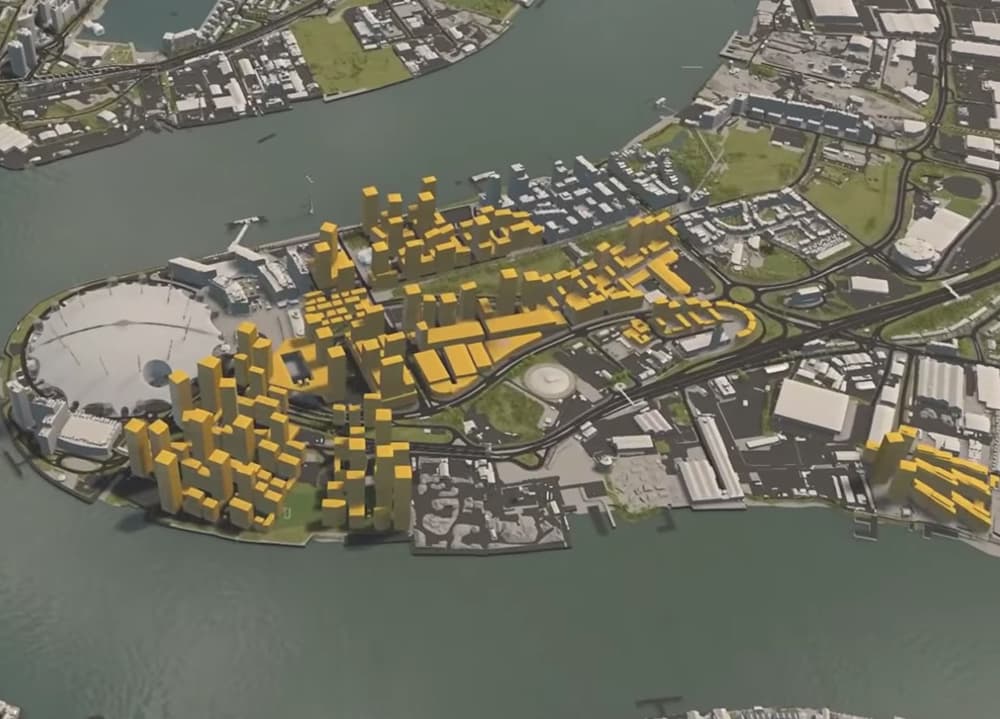 Above: In Greenwich, most tall buildings have received planning permission, but have not began construction (image courtesy of NLA).
Across the river, The Royal Borough of Greenwich has 69 tall buildings in the pipeline, mainly courtesy of the redevelopment of Greenwich Peninsula.
Many of these structures have not begun construction, though most have received planning permission or are currently in the pre-planning phase.
In total, there are 541 tall buildings in the pipeline with 366 located in inner London boroughs and 175 dotted around the city's suburbs.
Above: The video simulation also shows up and coming tower clusters, such as Blackfriars (image courtesy of the NLA).
NLA estimates that if all of these towers are built, they could provide approximately 110,000 homes for Londoners by 2030, though the authors of the report have not taken affordability into account.
The report also indicates that on average, 90% of all buildings over 20 storeys are intended for residential use, and take on average 28 months to build.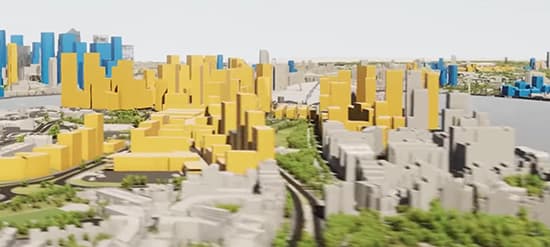 Above: 90% of the new towers will contain some residential use, such as the large development planned in Greenwich peninsula (image courtesy of NLA).
However, according to London Mayor Sadiq Khan, the city needs at least 66,000 new homes a year to relieve the capital's housing shortage.
An exhibition, which highlights the findings of the 2019 Tall Building Survey, will be on display at the Building Centre in London until 5 May 2019.
NLA's London Tall Buildings Survey 2019 can be downloaded here.
Comments
---