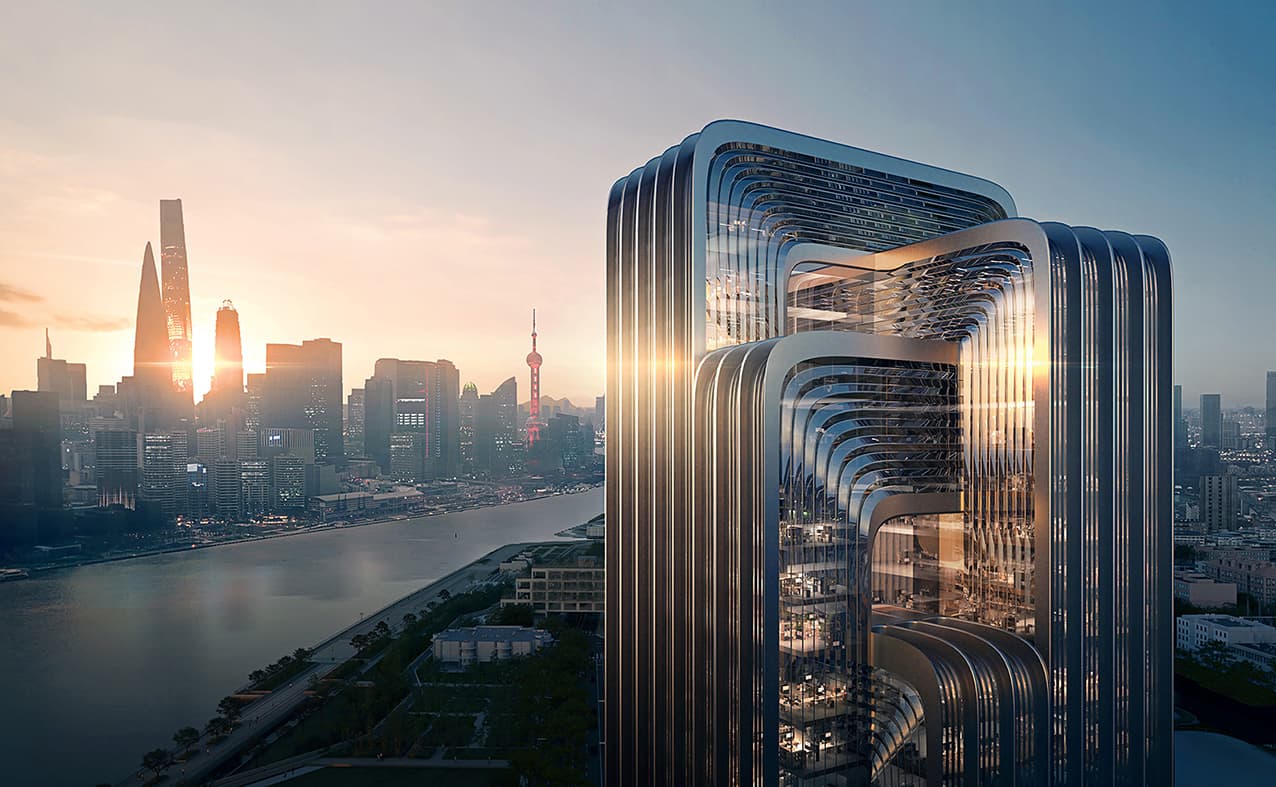 Zaha Hadid Architects proposes dramatic interlinked towers for Shanghai
ZAHA Hadid Architects (ZHA) has shared its proposal for what will be Shanghai's "greenest building".
The three interlinked towers will form the new Shanghai campus for CECEP, a Chinese renewable energy firm.
Located in the north-east of the city, near the Huangpu River, the towers will make use of state-of-the-art sustainable energy technologies and recycled materials.
The buildings will contain a number of environmentally-friendly features, including photovoltaic panels and locally-sourced prefabricated elements - which can cut down carbon emissions during the construction process.
Above: The building contains similar architectural elements to ZHA's Leeza SOHO building in Beijing (image courtesy of Hufton + Crow).
The complex is expected to get a score of 90 credits from the Three Star Green Building Rating, China's standard for rating sustainable buildings.
This would give the campus the highest rating for any building in Shanghai.
ZHA won an international competition to design the campus based on the sustainable features from their proposal.
Passive design played a key part in how they structured the complex - from its orientation to its facade-to-floor ratios, everything has been designed to limit energy consumption.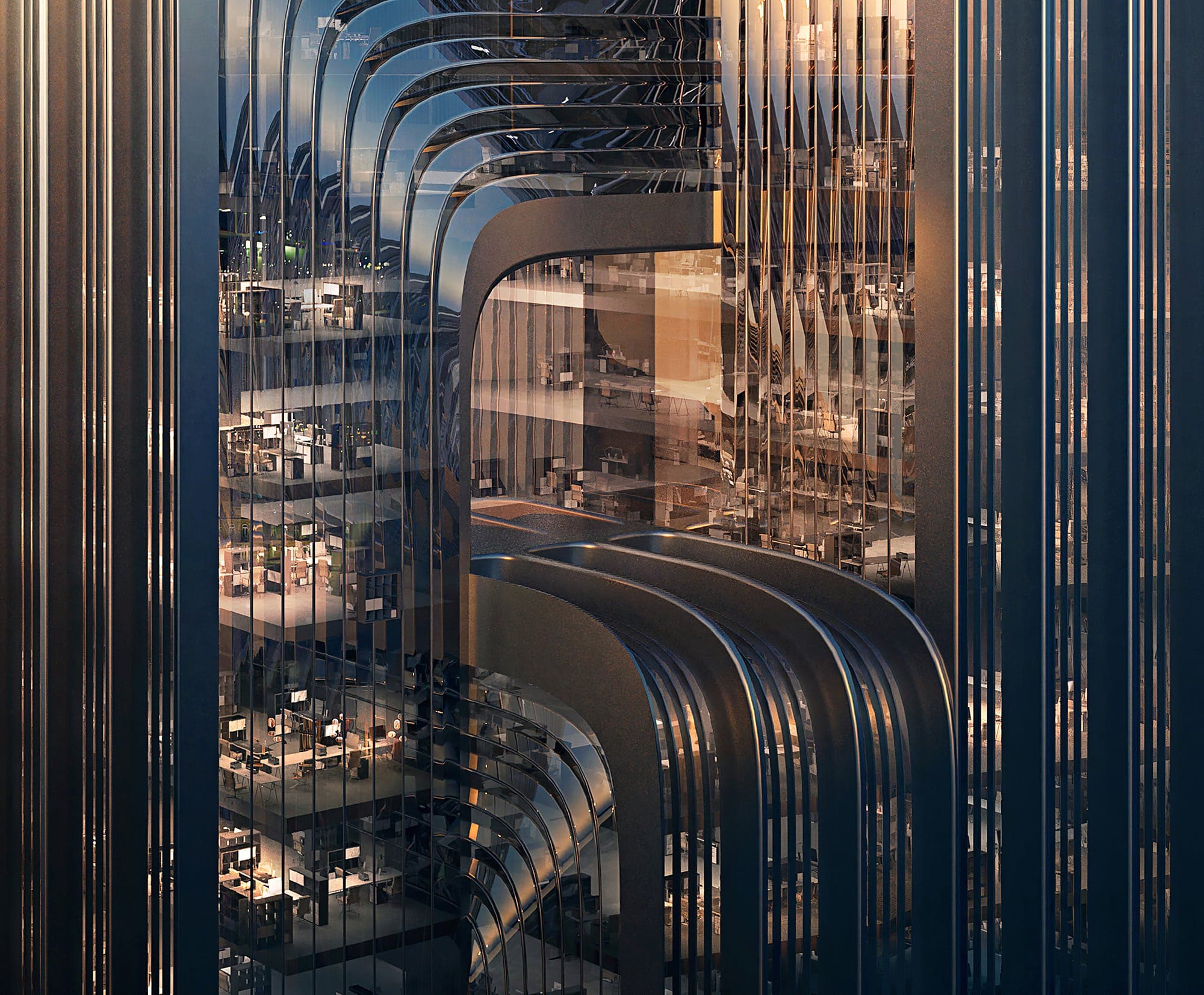 Above: The CECEP building will be comprised of three interlocking volumes, strategically orientated to maximise energy efficiency ( image courtesy of Zaha Hadid Architects).
Sustainable design techniques like these have become increasingly popular as the construction industry responds to the COVID-19 crisis.
As the world rebuilds and governments invest in the construction industry to combat the economic fallout from the pandemic, many have seen this as an opportunity to create more sustainable buildings.
This mandate of "building back better" has been adopted by a number of high profile firms, as well as the British government.
Comments
---