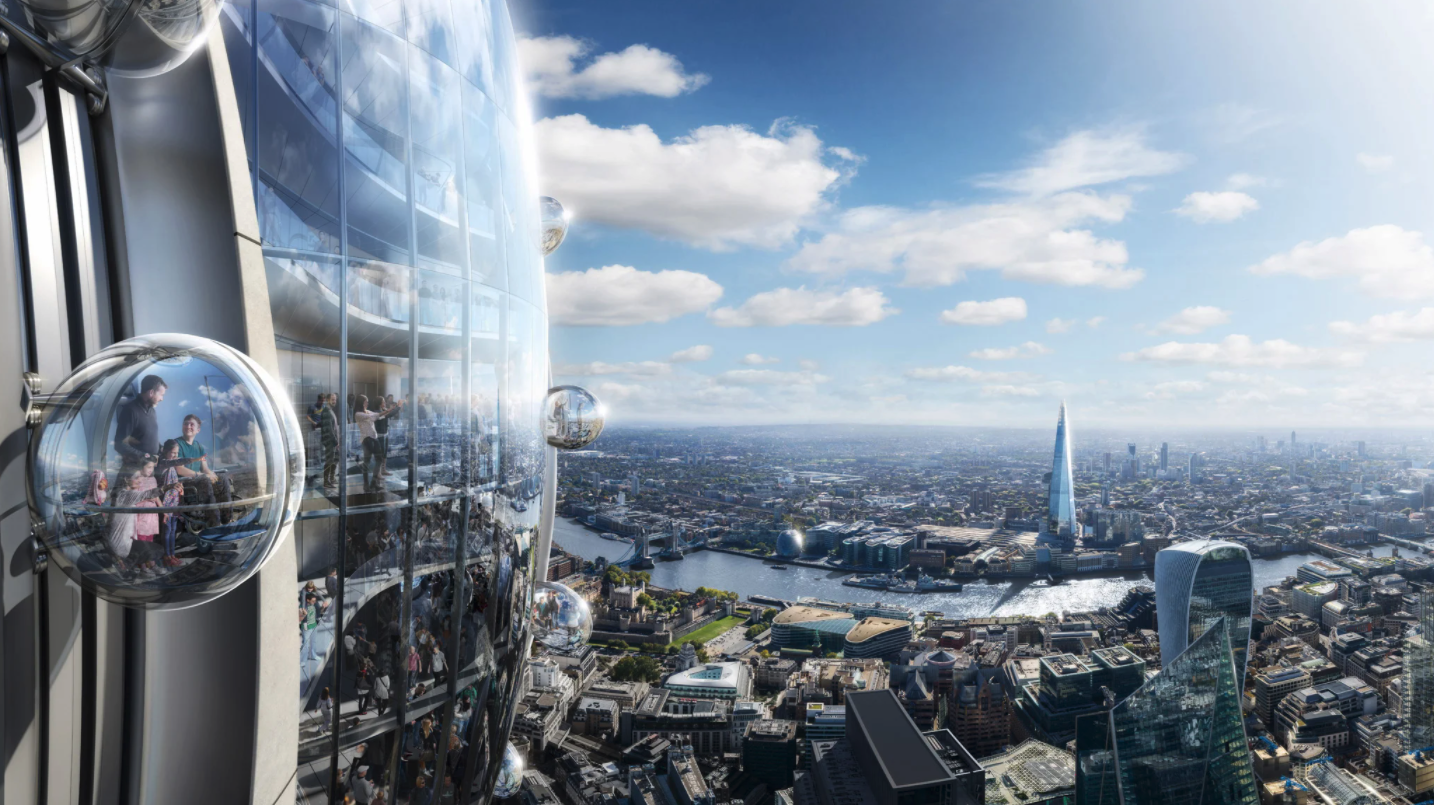 CITIES
The fate of London's Tulip tower will be decided in November
LONDON'S controversial Tulip observation tower, designed by Foster + Partners, will have its fate decided in November after another delay from the Planning Inspectorate.
The tower has firmly split opinion in the UK capital with vocal detractors and supporters on both sides.
Originally approved by the City of London Corporation in 2019, mayor Sadiq Khan used his veto power to reject the design, claiming that it would provide "very limited public benefit" to London and that it was not the "world class architecture that would be required to justify its prominence."
"The mayor has a number of serious concerns with this application and having studied it in detail has refused permission for a scheme that he believes would result in very limited public benefit," a spokesperson for the mayor said at the time.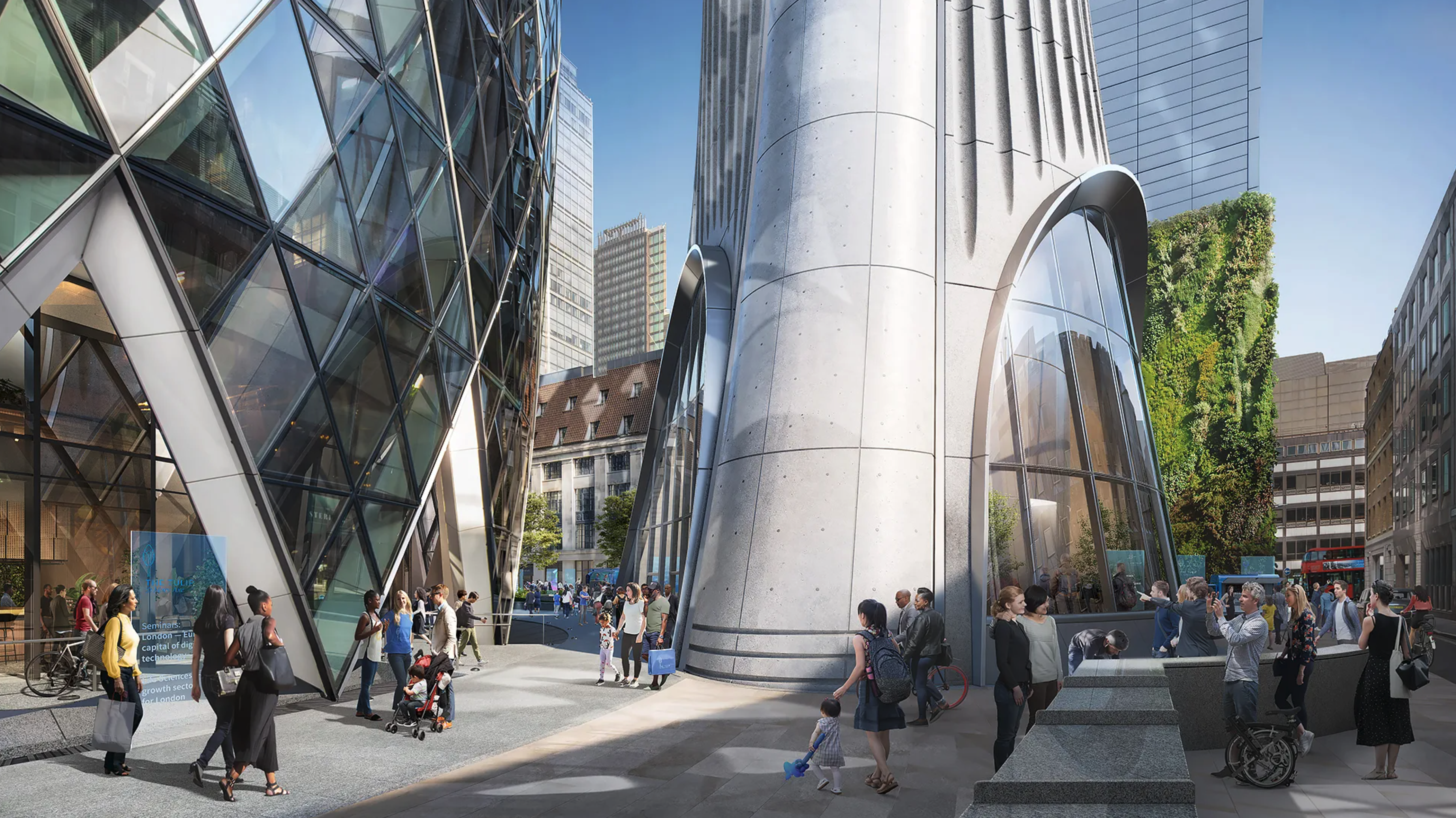 Above and Below: The Tulip would be built nearly on top of The Gherkin, potentially interrupting foot-traffic. Images courtesy of Foster + Partners.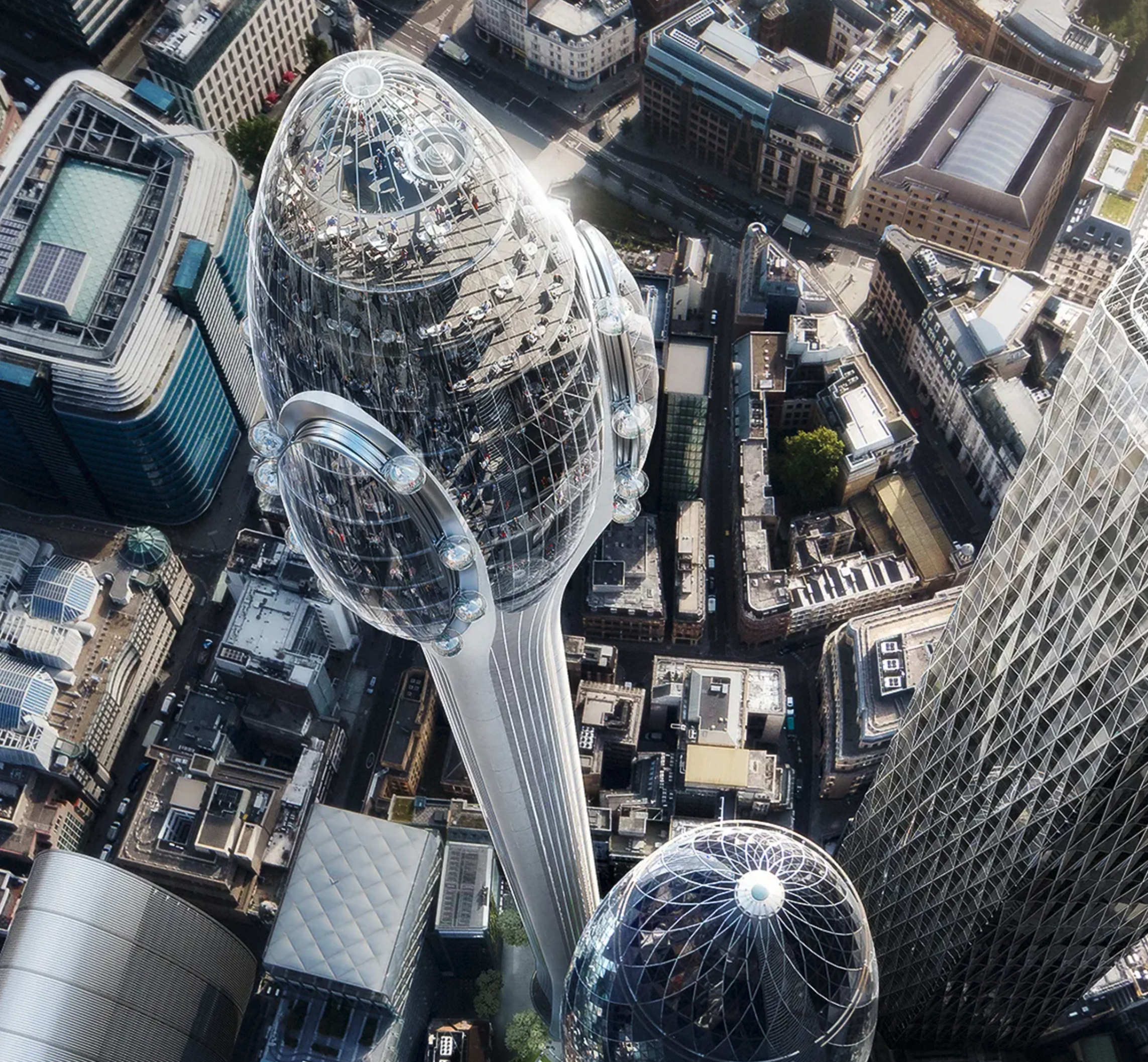 "In particular, he believes that the design is of insufficient quality for such a prominent location, and that the tower would result in harm to London's skyline and impact views of the nearby Tower of London World Heritage Site."
Foster + Partners then launched a planning appeal and has been awaiting the result ever since.
The proposed 305-metre structure would be the second tallest building in the UK, after the 310-metre Shard. It would be built directly adjacent to the iconic "Gherkin" building, officially known as 30 St Mary Axe.
The tower would offer a range of facilities, including an educational space for some 20,000 pupils a year, a number of restaurants, skywalks and glazed gondolas that orbit its exterior.
The Tulip's "stem" would be 14.3 metres in diameter and its widest floor would measure 24.5 metres across.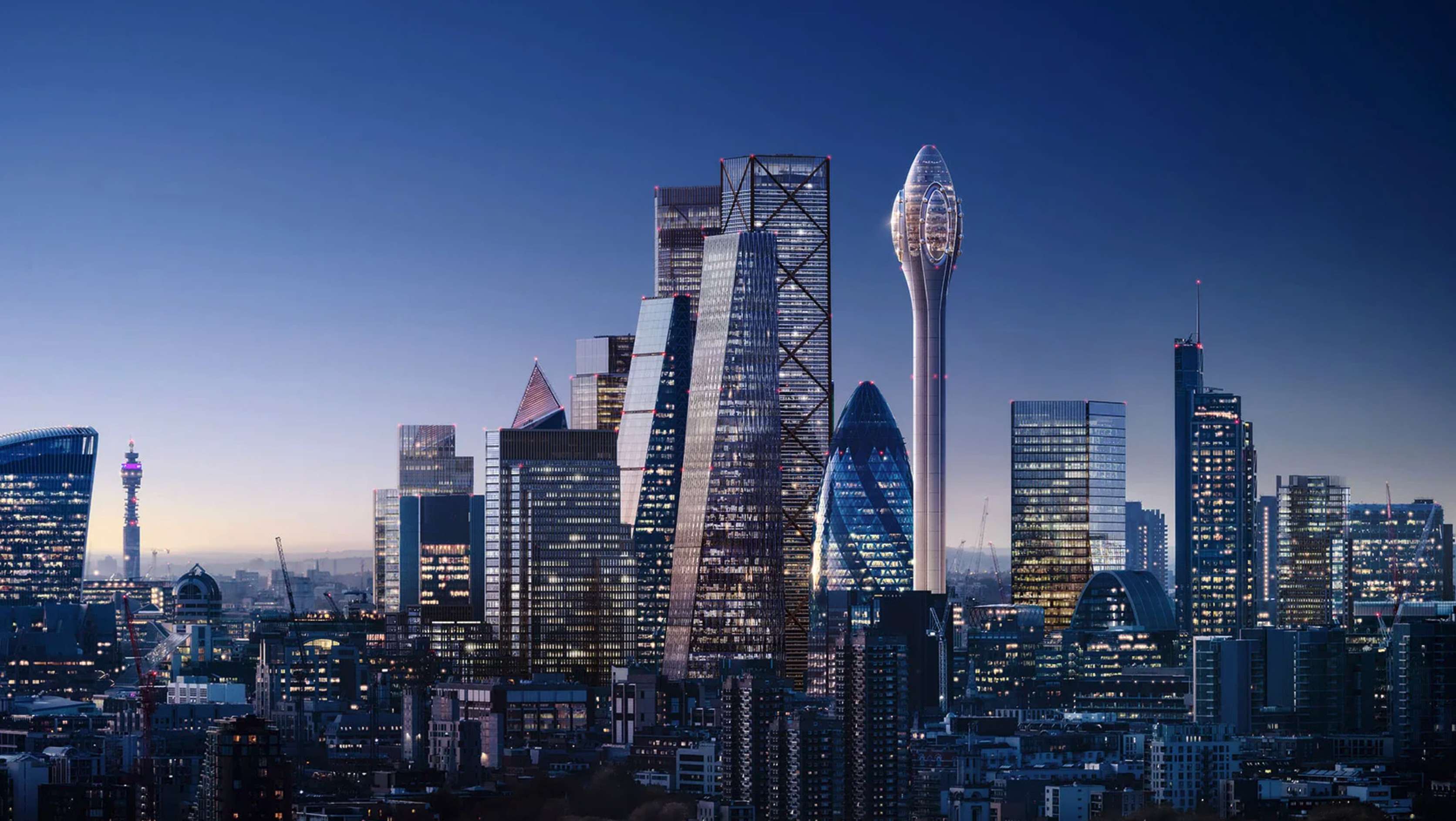 Above: The Tulip would dramatically alter the London skyline. Image courtesy of Foster + Partners.
The main structure would be built from concrete, while high-performance glazing set within steel and aluminium frames would form the facade of the viewing decks.
There are concerns that its close proximity to The Gherkin would cause overcrowding at street level and that its views would be partially obstructed by a number of other highrise developments that are due to be constructed on surrounding sites.
The City of London is set to undergo major changes over the next few years, regardless of whether the Tulip is built.
Recently released renderings of what the City will look like by the mid-2020s showcase a number of glittering skyscrapers that will make the area look nearly unrecognisable.
Above: The original CGI revealing the proposed Tulip.
Comments
---