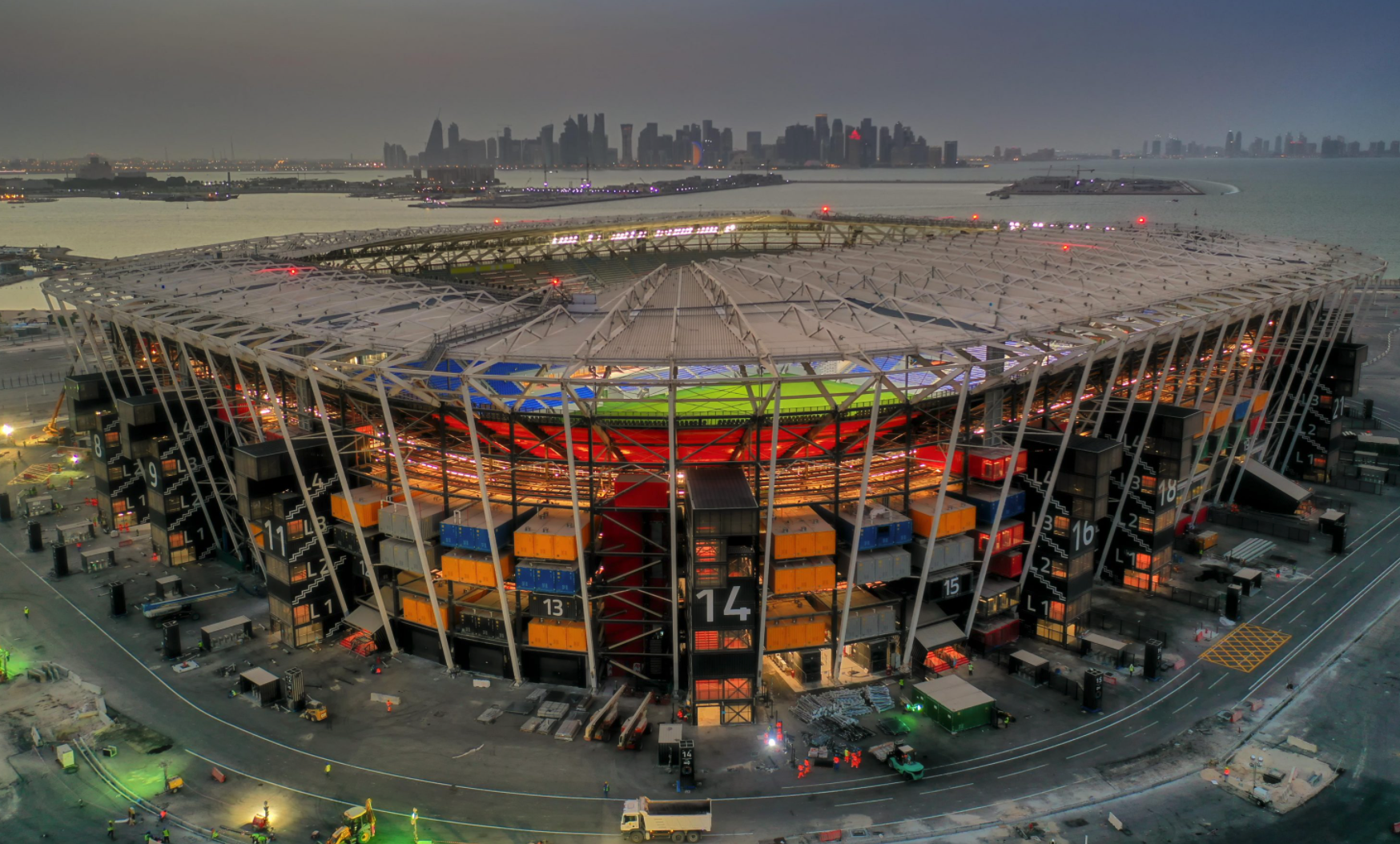 CITIES
Stadium made out of shipping containers completes in Qatar
WE'VE TALKED about it for years on The B1M, but now the first fully demountable stadium in FIFA World Cup history has been completed in Doha, Qatar.
Stadium 974 is designed by Fenwick Iribarren Architects and built from shipping containers - a nod to its location close to Doha Port.
The stadium can seat 40,000 and takes its "974" name from the number of containers used during construction.
The idea is for it to be taken apart and reassembled in another location after the FIFA World Cup in 2022.
Above: The stadium is made from 974 containers. Image courtesy of Supreme Committee for Delivery and Legacy.
Because of its modular design, less materials were used than in a typical development, dramatically reducing building costs. Water efficiency methods also ensured that water use during construction was 40% less than usual.
The containers mainly form the exterior shell of the stadium, though some of them contain staircases, concession stands and bathrooms.
The entire development has been designed to achieve a five-star certification in the Global Sustainability Assessment System.
The shape of the stadium and gaps between seats means there isn't a need for air conditioning. It's all done by natural ventilation.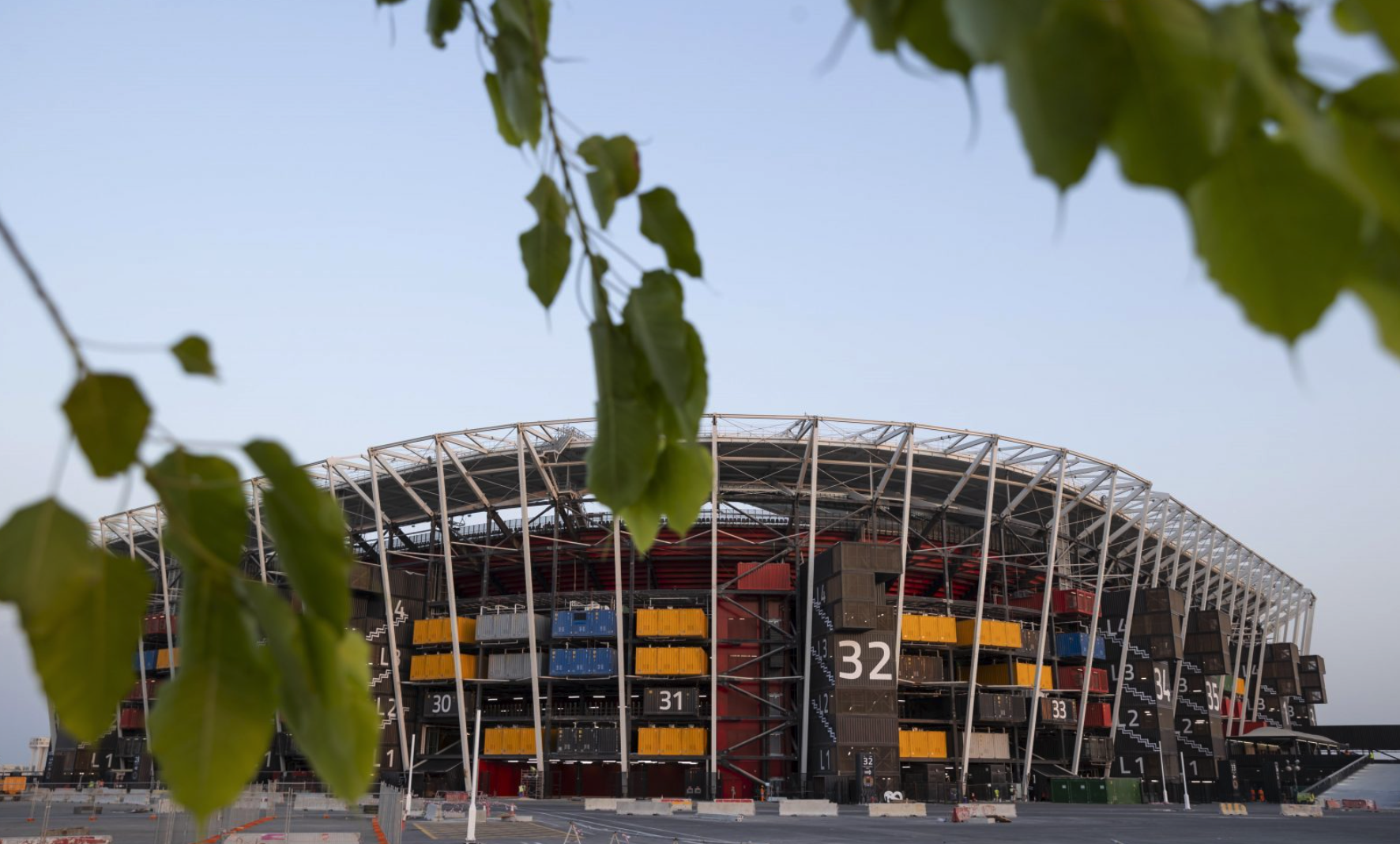 Above and Below: The shipping containers are intended to represent Doha's maritime history. Supreme Committee for Delivery and Legacy.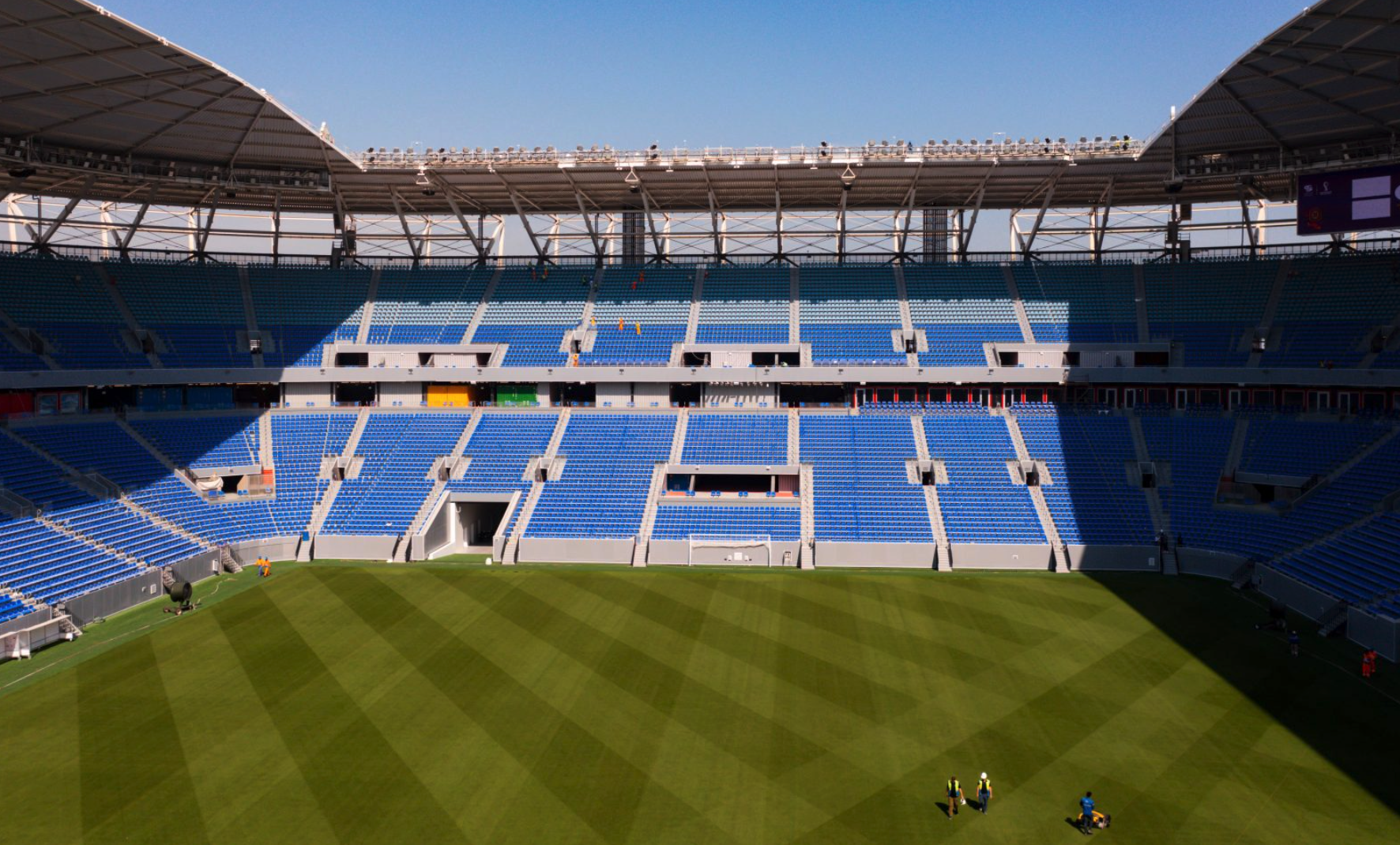 "The striking Stadium 974 is a proud symbol of sustainability and innovation," explained Yasir Al Jamal, the chairman and engineer for the Supreme Committee for the FIFA World Cup Qatar 2022.
"The completion of this venue is yet another significant moment in our journey towards hosting the FIFA World Cup."
"We consider this innovative venue a game-changer for future mega-event hosts," added secretary general H.E. Hassan Al Thawadi.
"It is another example of the powerful legacy our World Cup will leave."
The structure is the seventh tournament-ready venue to be completed ahead of the event. The first match, featuring hosts Qatar, is due to kick-off on 21 November 2022 at the Al-Bayt Stadium in Al Khor.

Comments
---