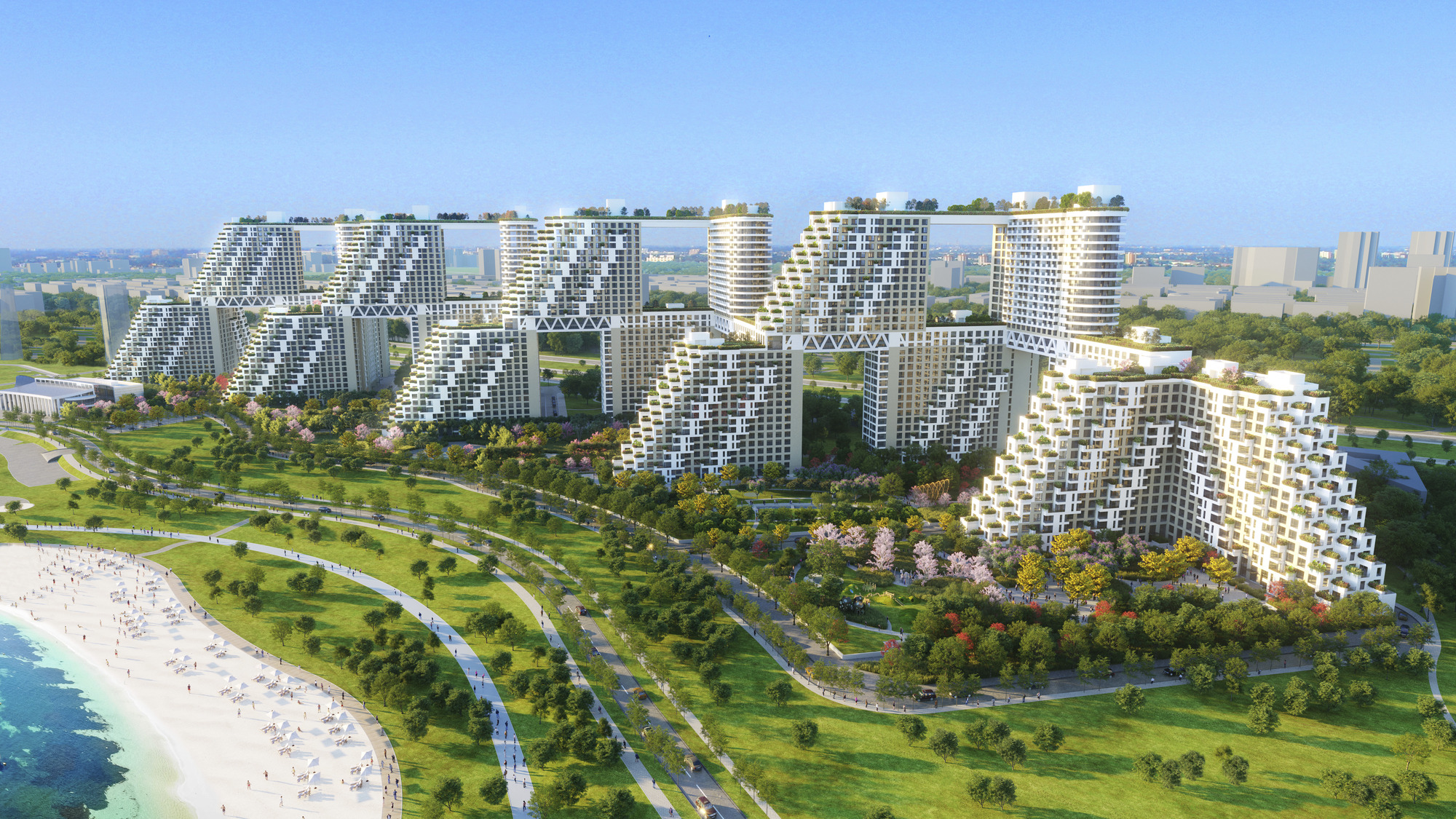 CITIES
These stacked residential sky gardens are under construction in China
WORK to construct the second phase of Habitat Qinhuangdao is now underway. Designed by Safdie Architects, these new stacked residential units will mirror the first phase that was completed in 2017, reaching thirty storeys and a height of 100-metres.
Habitat Qinhuangdao is organised into a series of linked residential blocks along the shore of the Bohai Sea in Qinhuangdao, China.
Conceived to accommodate increased density, the stepped boxes create private terraces, balconies, and solariums for residents, while large 16 storey gaps in the buildings frame views to sea, provide spaces for community and "offer a sense of openness."
"Over the past year there has been a rediscovery of the interdependence between nature and society," explains founder of Safdie Architects Moshe Safdie.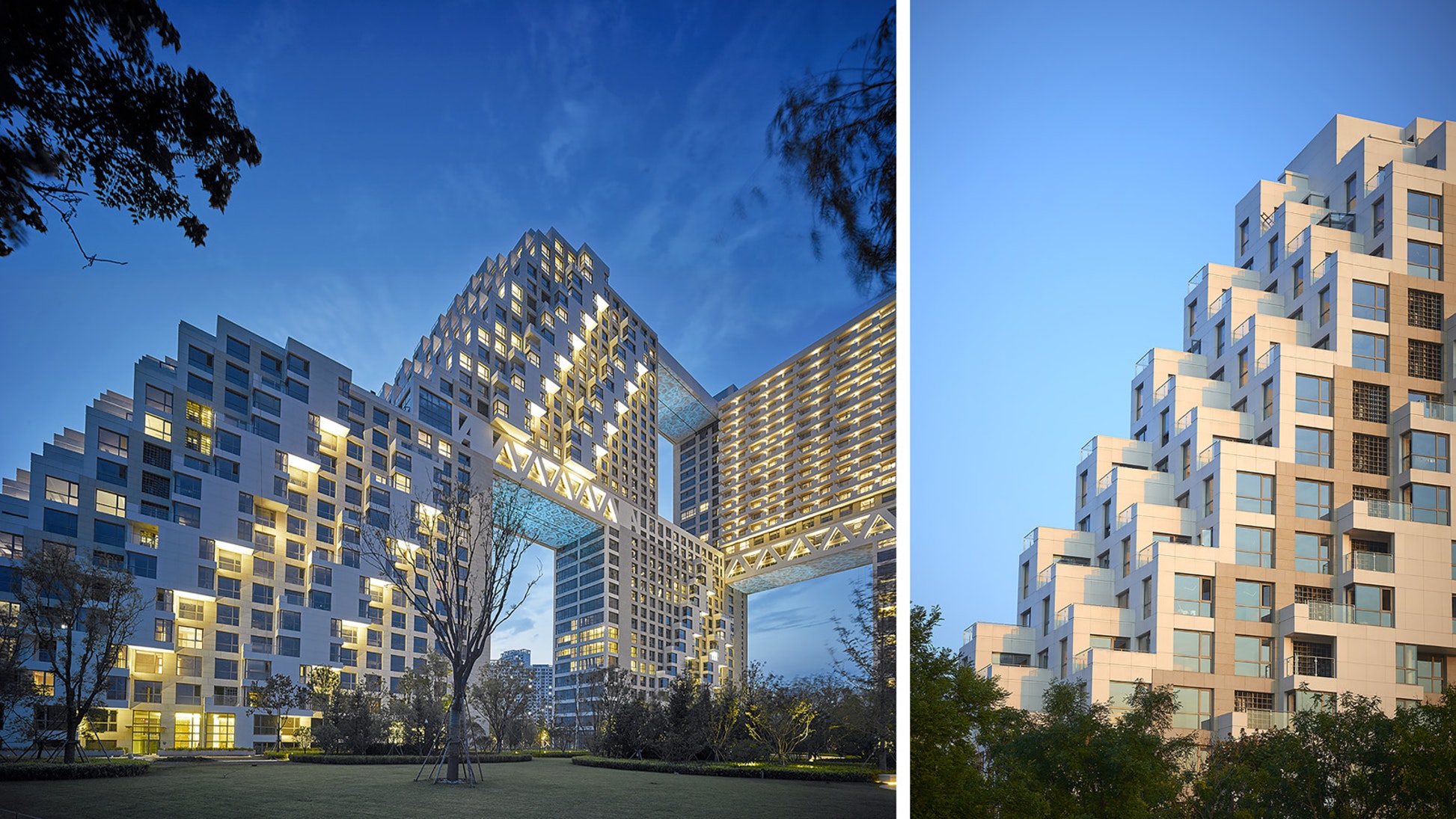 Above: Phase II will double the current development. Images courtesy of Safdie Architects.
"We have seen an outcry for our basic human needs to be met – access to daylight, outdoor space, connection to nature, and the ritual of public life at all scales.
"After a year in relative isolation from one another, and the urban habitat at-large, the ideals of Habitat '67 have become ever more relevant as we reimagine the urban landscape."
Habitat Qinhuangdao follows the foundational principles of Habitat '67, a Montreal housing complex whose ideals Safdie continues to promote - mainly that architecture should be humane and connected to nature.
As such the Qinhuangdao project is designed to maximize daylight, natural air, privacy, and communal space.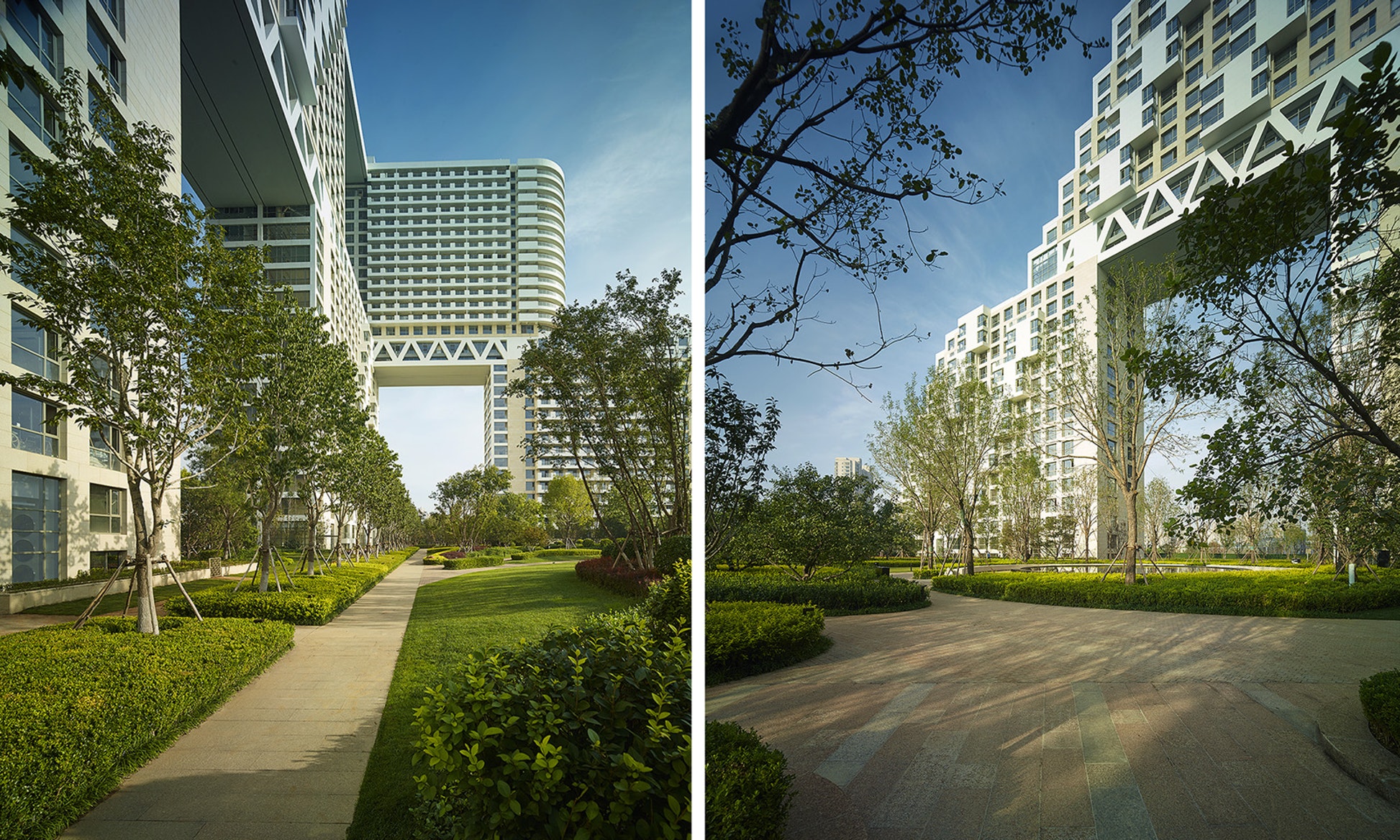 Above: Large 16-storey gaps allow for community spaces. Images courtesy of Safdie Architects.
Phase II of the project includes the addition of four ground level gardens as well as further amenities such as children's playgrounds, a landscaped amphitheater, planted promenades, and a system of ponds, fountains, and streams.
A further 1,000 units will be built, essentially doubling the size of the current development. Construction is due to complete by 2024.
There are future plans for a pair of residential towers and a retail complex, both of which are currently being designed.
Moshe Safdie is a prominent architect, urban planner, educator, and theorist. His Habitat 67 housing complex in Montreal, Quebec remains a highly influential and controversial piece of modern architecture that continues to inspire to today.
Safdie Architects was behind a recent proposal to redevelop unused space above Toronto's rail corridor lands and create a series of sky bridges and highline parks linking several residential towers.
Comments
---