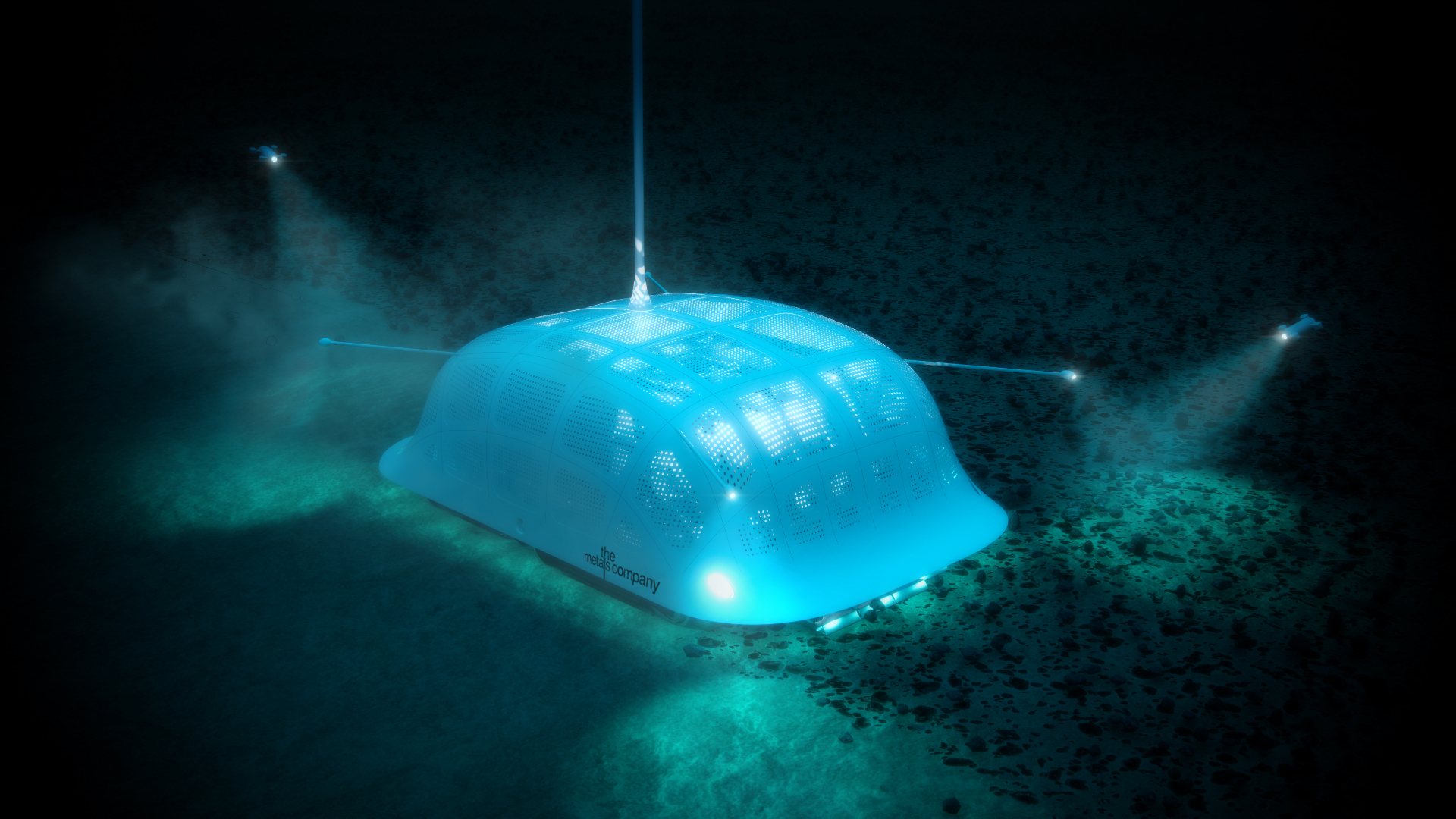 INFRASTRUCTURE
These undersea robots will harvest metals from the ocean floor
BJARKE Ingels Group (BIG), the acclaimed architecture firm behind Virgin's Hyperloop Passenger Pods, VIA 57 West, and The O-Tower, has collaborated with The Metals Company, a deep sea mining operator, to design underwater robots that will collect critical battery metals from the sea floor.
The studio has also designed a waste-free metals processing and recycling plant and carbon-neutral vessels, both of which will work in conjunction with the robots.
The minerals collected by The Metals Company are especially important in the production of electric cars.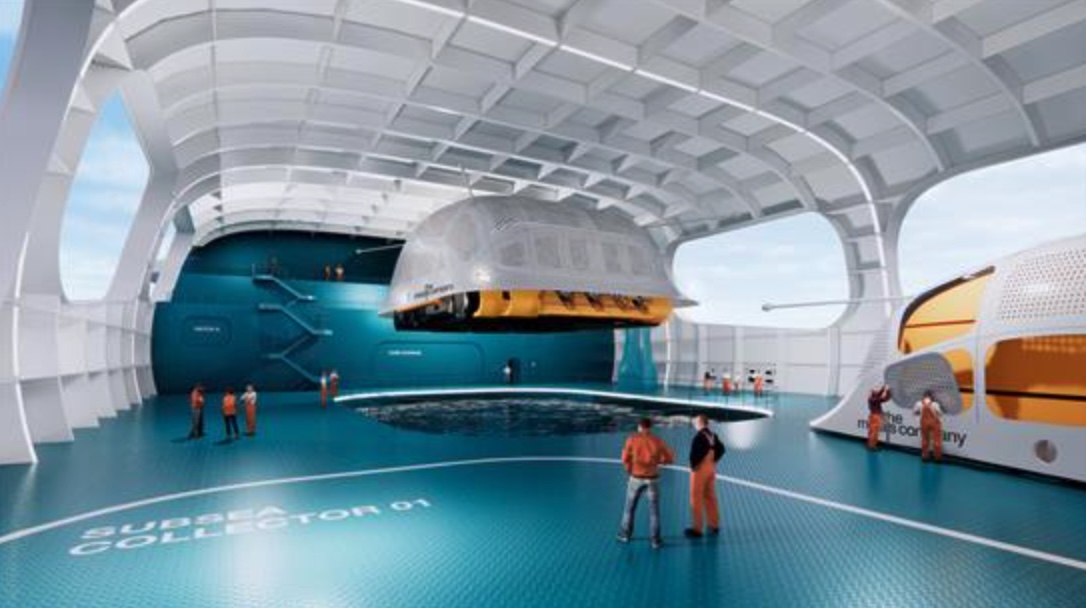 Above: The underwater robot or "Subsea Collector" undergoing maintenance. Image courtesy of BIG.
The Metals Company sources these metals 4000-metres deep in the Clarion-Clipperton Zone of the Pacific Ocean where a large concentration of polymetallic nodules has been naturally forming on the seabed for millions of years.
These fist-sized rocks contain battery-grade nickel, cobalt, copper and manganese.
BIG has designed a circular supply chain for these battery metals, starting with a purpose-built 216-metre-long production vessel that will transfer the nodules into a shuttle carrier, then to a metallurgical plant.
"To collect the nodules, we have designed a light-touch, robotic collector vehicle that aims a jet of seawater across the tops of the rocks to gently pry them from the sediment," partner at BIG and partner in charge of the collaboration with The Metals Company Daniel Sundlin said in a press release.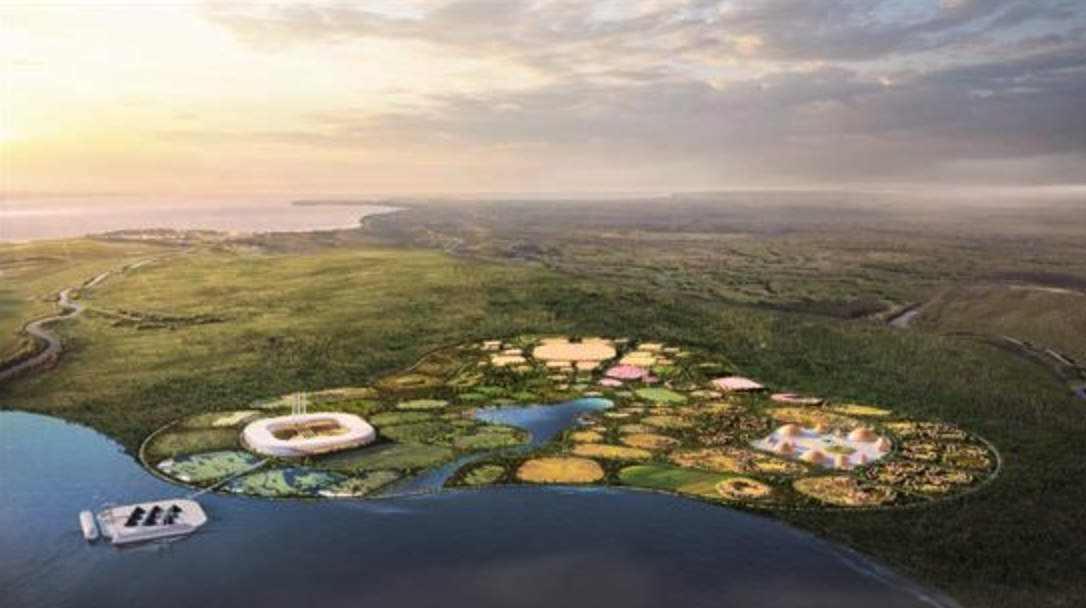 Above: The metallurgical Plant and Port are part of a larger innovation campus. Image courtesy of BIG.
"Part of our design for future collectors includes a buoyant, hydrodynamic shell with an extended lip to minimise seafloor compaction and reduce and redirect the dust plume kicked up during nodule collection."

The first-generation collector vehicle has been engineered and is currently being built by Allseas in the Netherlands to be deployed for testing early next year.
BIG's next generation vessel design is central to The Metals Company's plans to scale up their fleet to 10 production vessels.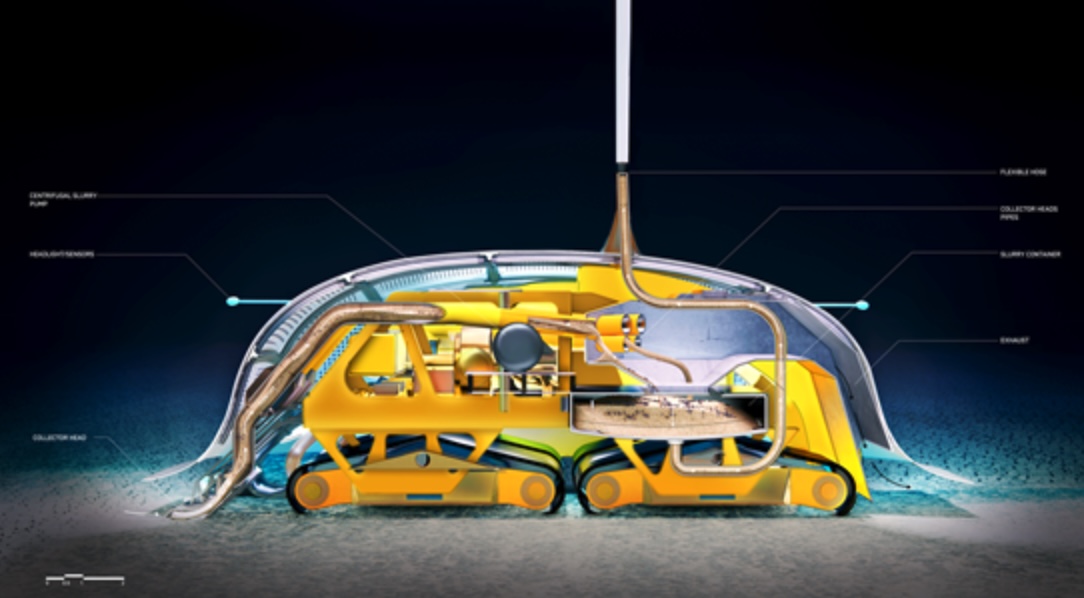 Above: The shell of the Subsea Collector covers the head pipes that lift the nodules from the seafloor. Image courtesy of BIG.

This will enable the company to extract more than 40M tons of battery metals by 2050, enough to produce 280M electric vehicles, which is roughly a quarter of all the electric cars in the world.
"The world is characterized by a mindset that divides the world into front of house and back of house. The front of house is carefully designed in the form of beautiful facades and lush parks, leaving the back of house as purely utilitarian and logistical leftovers in the form of parking lots and warehouses," explains BIG founder Bjarke Ingels.
"With The Metals Company, we are designing a human made ecosystem channeling the flow of resources with the care and attention conventionally reserved for the front of house. A next- generation materials industry."
Comments
---