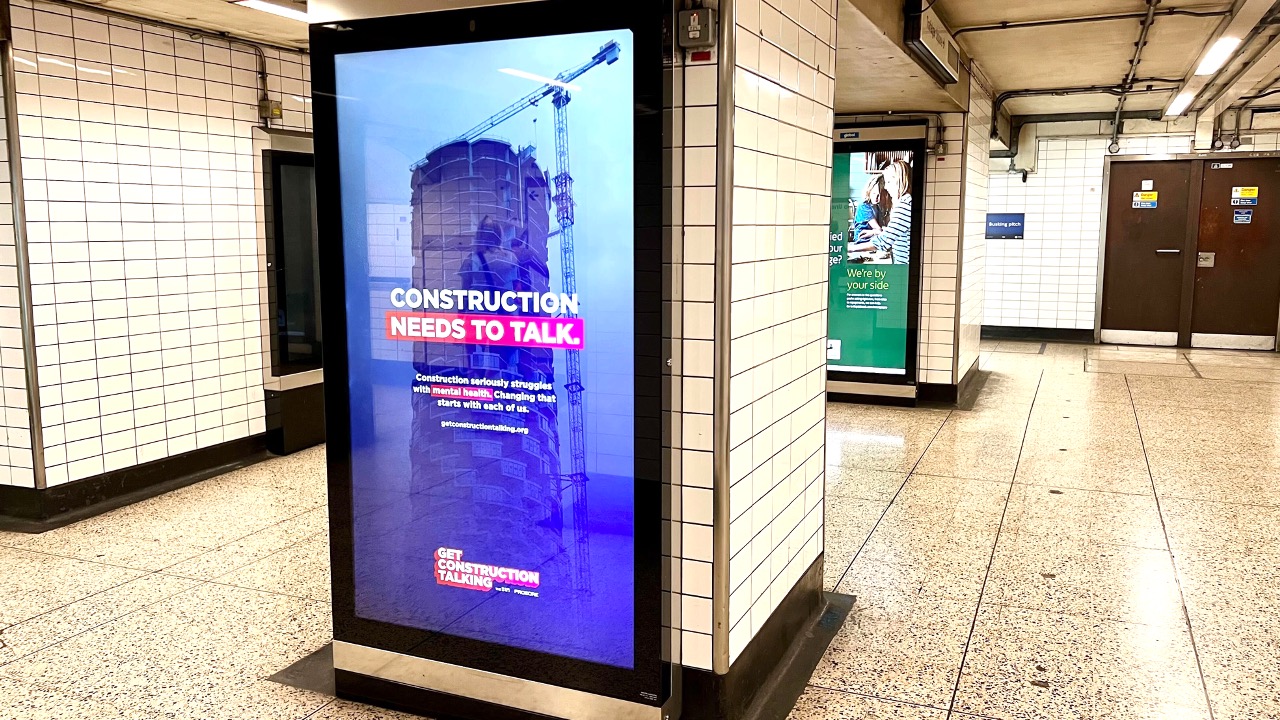 PRESS RELEASE | 10 July 2023
The B1M and Procore launch construction mental health awareness campaign on London Underground
The B1M and Procore have launched a high-impact new campaign across the London Underground to raise awareness of mental health in construction.
Catching attention with the headline "construction needs to talk", the campaign will run on digital screens at more than 30 sites across Zone 1 in Central London, including Leicester Square, Oxford Circus and London Bridge.
It comes as The B1M's Fred Mills and Procore's Tooey Courtemanche prepare to launch "Get Construction Talking" at a special event in London on Wednesday 12 July.
The new mental health initiative sees the two putting the weight of their organisations behind this critical industry issue to help make a difference.
Above: The campaign at London's Green Park station. Below: The campaign creative.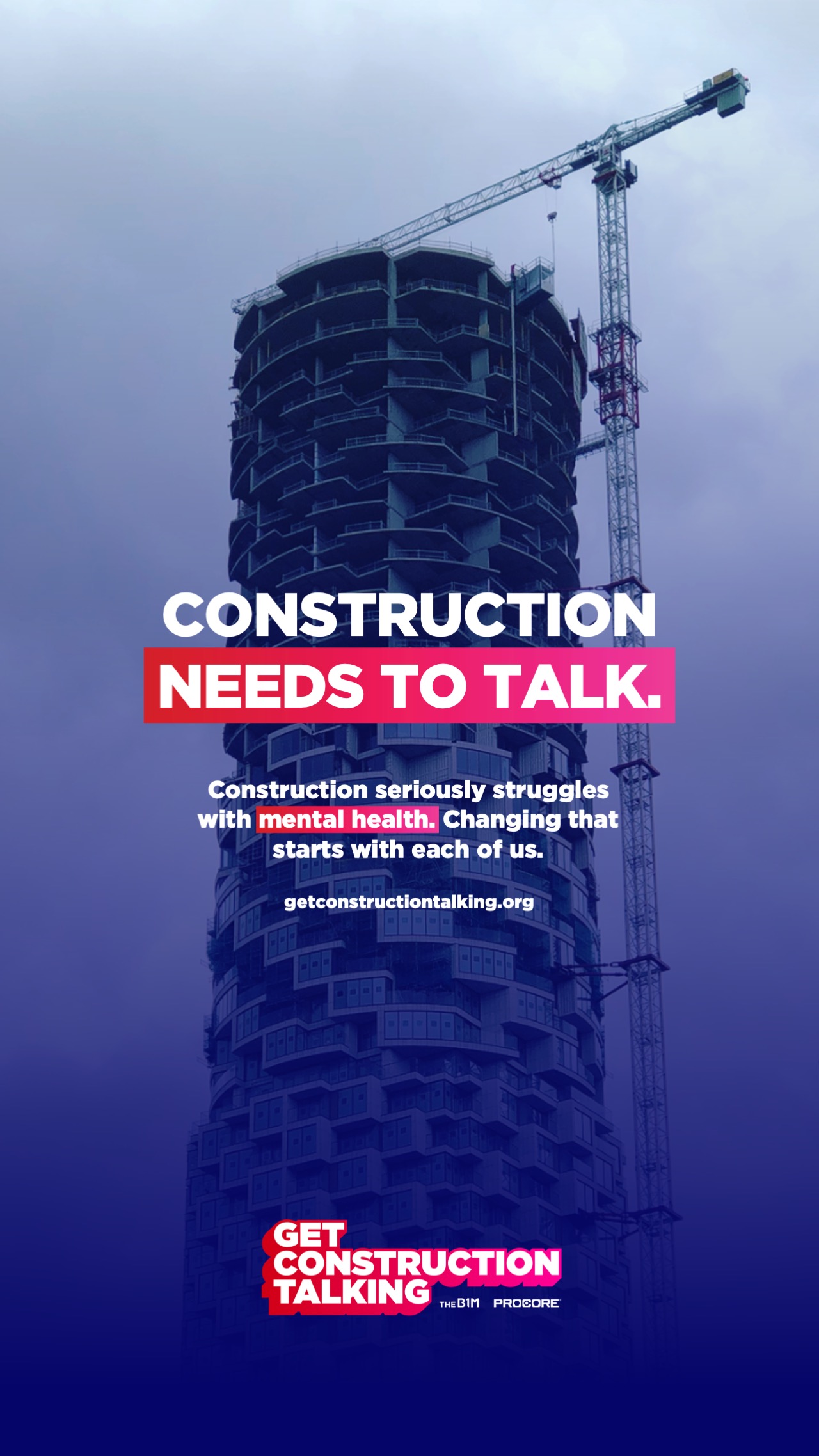 "I am incredibly proud to see these screens appear across the city today," Mills said. "Having struggled with my own mental health and seen how widespread mental health problems are in construction, I am determined to do whatever I can to raise awareness of this issue."
"If we can normalise conversations around mental health and look to spot the signs in our mates and colleagues that something might not be right, then we can collectively start to move the dial on this issue at the grassroots level."
At the core of Get Construction Talking will be a two-part video series on The B1M's YouTube channel, putting the topic of construction mental health in front of its vast audience.
The videos are being made freely available to the industry alongside a new guidance portal at getconstructiontalking.org, a podcast series and an events programme.
Get Construction Talking is supported by leading construction mental health charities across the US, UK, Australia and New Zealand, including the Construction Industry Alliance for Suicide Prevention (CIASP), Lighthouse Charity, Mates in Mind, MATES in Construction and Construction Sport.
Together, The B1M and Procore are mobilising to raise $1M for construction's mental health charities through the Get Construction Talking campaign.

Research worldwide shows that the construction sector struggles with poor mental health almost more than any other industry, and that the issue is most prevalent among men.
Though of course nuanced and unique to individuals, research has found that many factors contribute to the problem; including long working hours, excessive travel requirements, tough payment practices and a tendency for men in particular to put on a brave face and avoid sharing their feelings.
In a male-dominated industry, that culture has created something of a stigma around talking about mental health and recognising its seriousness.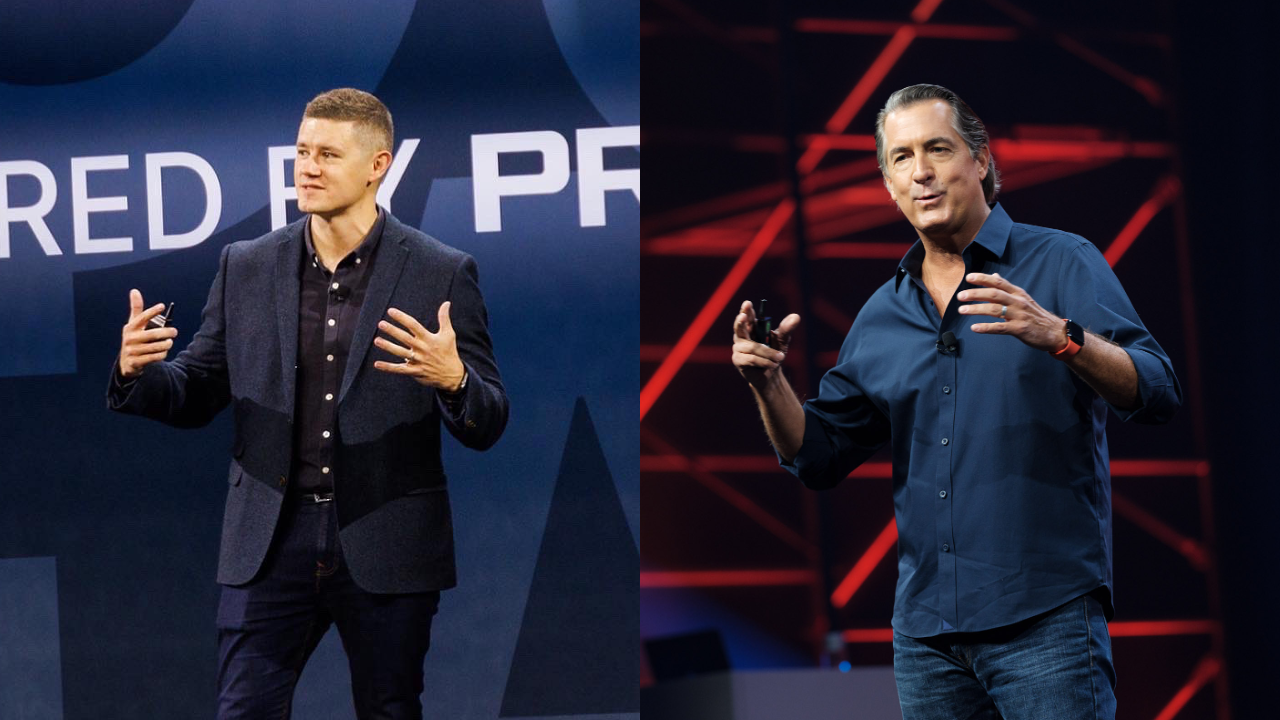 Above: The B1M's Fred Mills [left] and Procore's Tooey Courtemanche [right] will launch Get Construction Talking at an event in London on 12 July 2023.
Tackling this issue is complex, but one of the most simple things that we can all start doing today is talking.
If we can raise the profile of mental health, remove the stigma around talking about it, and be more alert to the signs in our colleagues and work mates that something might not be right then we can start to tackle this silent issue together.
Get Construction Talking is founded on that objective. It aims to use the power and reach of both The B1M and Procore to raise the profile of mental health and help millions understand how they can start to help today, for free.
Get Construction Talking will launch on 12 July at a special event in London. Watch here.
Listen to our special podcast on mental health in construction:
If you or someone you know is struggling, contact a registered health professional. In an emergency, call the emergency services.
Comments
---