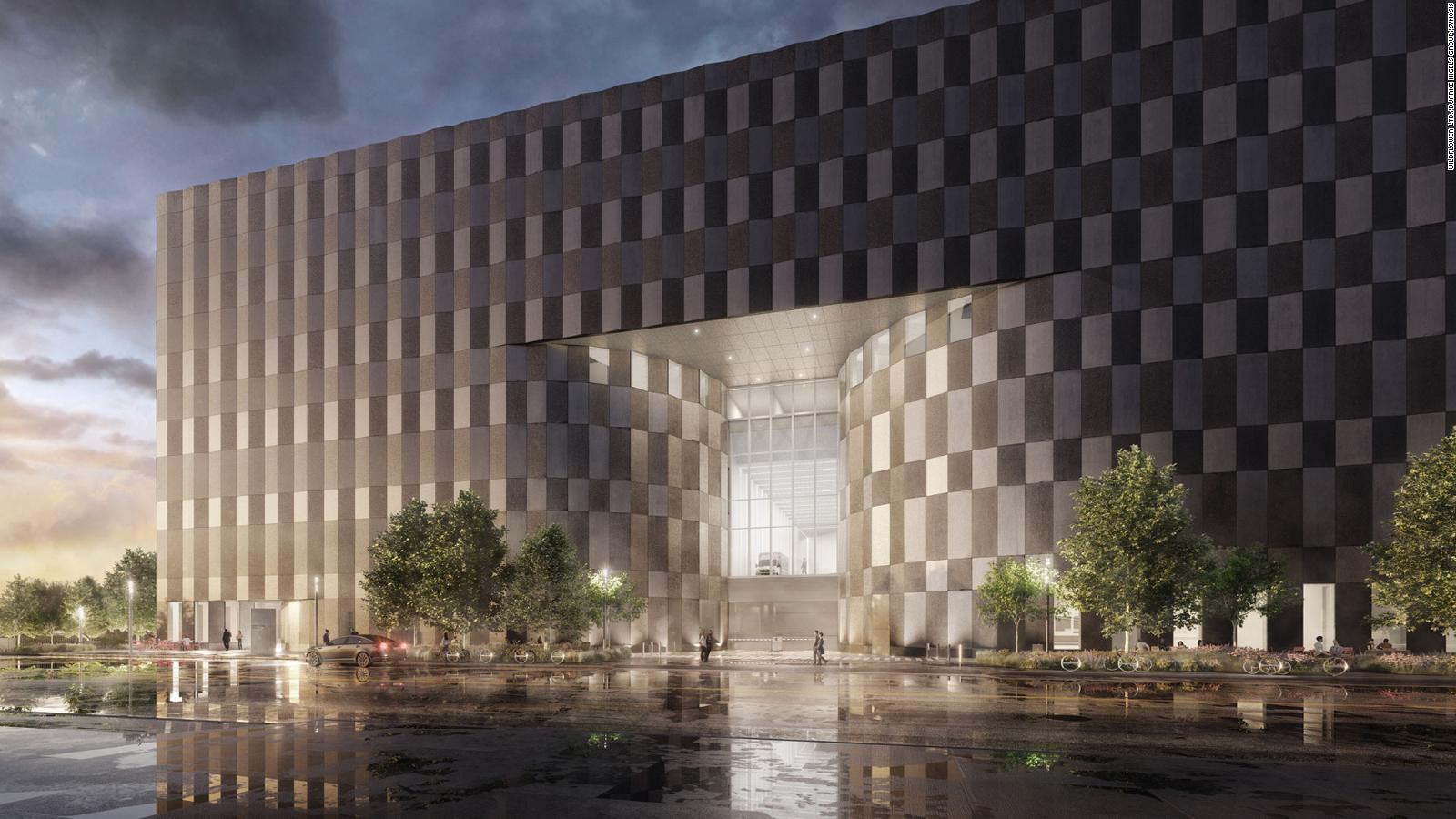 CITIES
The world's first vertical film studio gets the green light
AFTER two years of planning, New York City is set to host world's first vertical film studio. The development, a passion project for Hollywood star Robert De Niro, represents a major milestone for the city.
While New York may be one of the world's most recognisable and filmed locations, its studio facilities pale in comparison to other cities. There is something of a filming location war going on at the moment, and New York is being left behind the likes of Atlanta, to say nothing of Hollywood itself.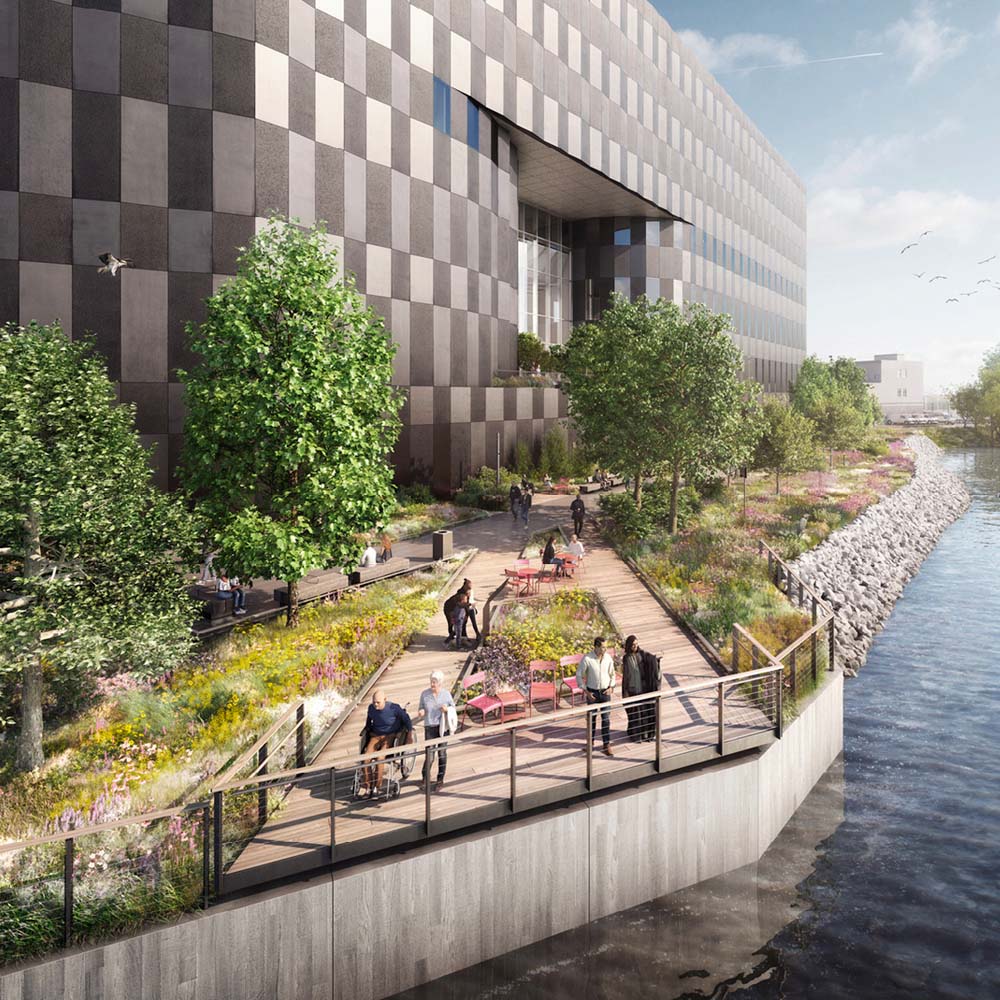 Above: The studio will feature a new connection to the waterfront. Image courtesy of BIG.
Across the Atlantic, London has also invested new studios, with Sky spending $300M on a new complex in Elstree which will include 14 sound stages and 1,800 square-metres of production space.
A former industrial site in Dagenham is also being transformed into the $407M Eastbrook Studios, a 12 sound stage, 46,000 square metre state-of-the-art studio complex.
It's no wonder either. Production budgets for blockbusters swell to the hundreds of millions and can inject some serious cash into local economies.
New York, meanwhile has been struggling since the COVID-19 pandemic. It is estimated that the economic impact on the city has been six times worse than that of 9/11. The city is in desperate need of major new business.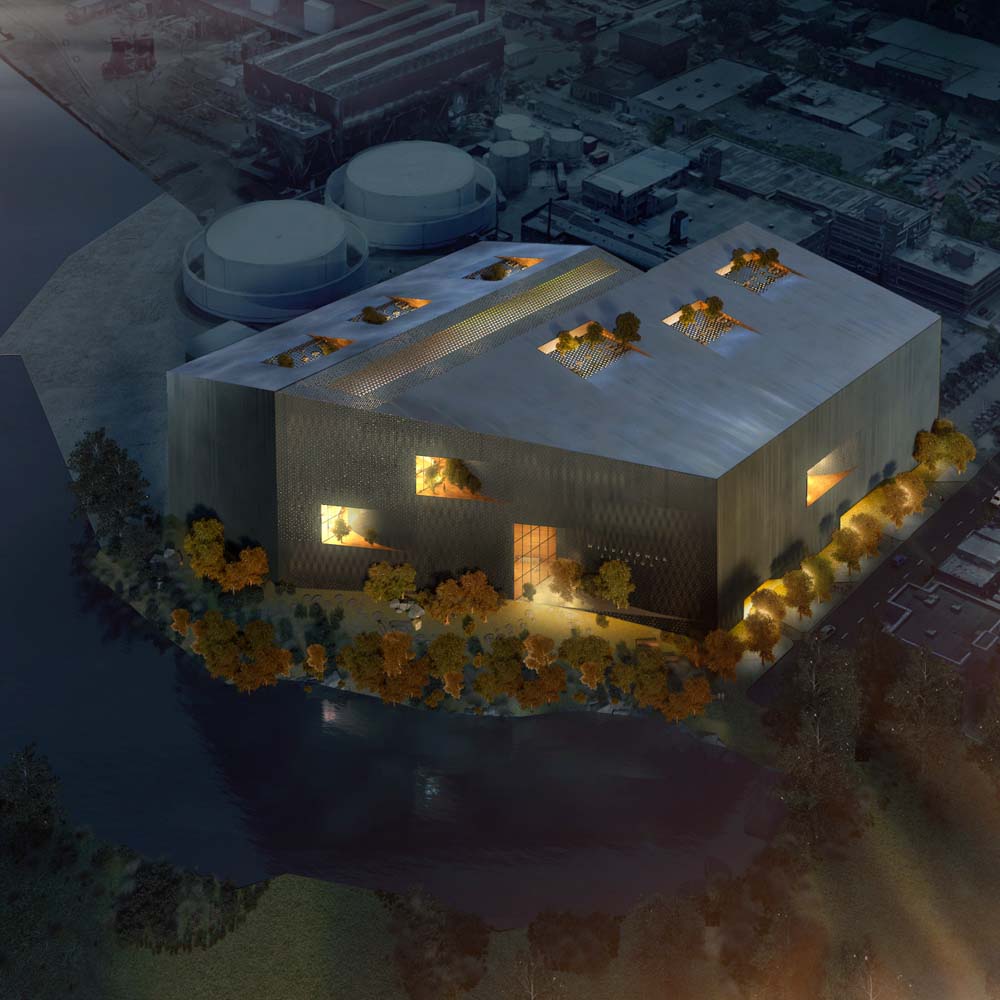 Above: The studio will rise seven storeys above its Queens location. Image courtesy of BIG.
Backed by real estate developer Wildflower along with De Niro, producer Jane Rosenthal and De Niro's son Raphael, the consortium sought out famed Dutch architecture firm Bjarke Ingels Group (BIG) to design the space.
The result is an architecturally daring, filmmaking powerhouse. The seven storey Wildflower Studio, located in Astoria, will jut out over the water, giving the impression that it's floating.

The studio's vertical form allows it to maximise the site's footprint — inside are 11 major sound stages, production-support areas, open and private offices, a fitness room, cafes and lounges.

While a single studio can't rescue a city, it does promise to lure in productions with facilities New York has never been able to offer before.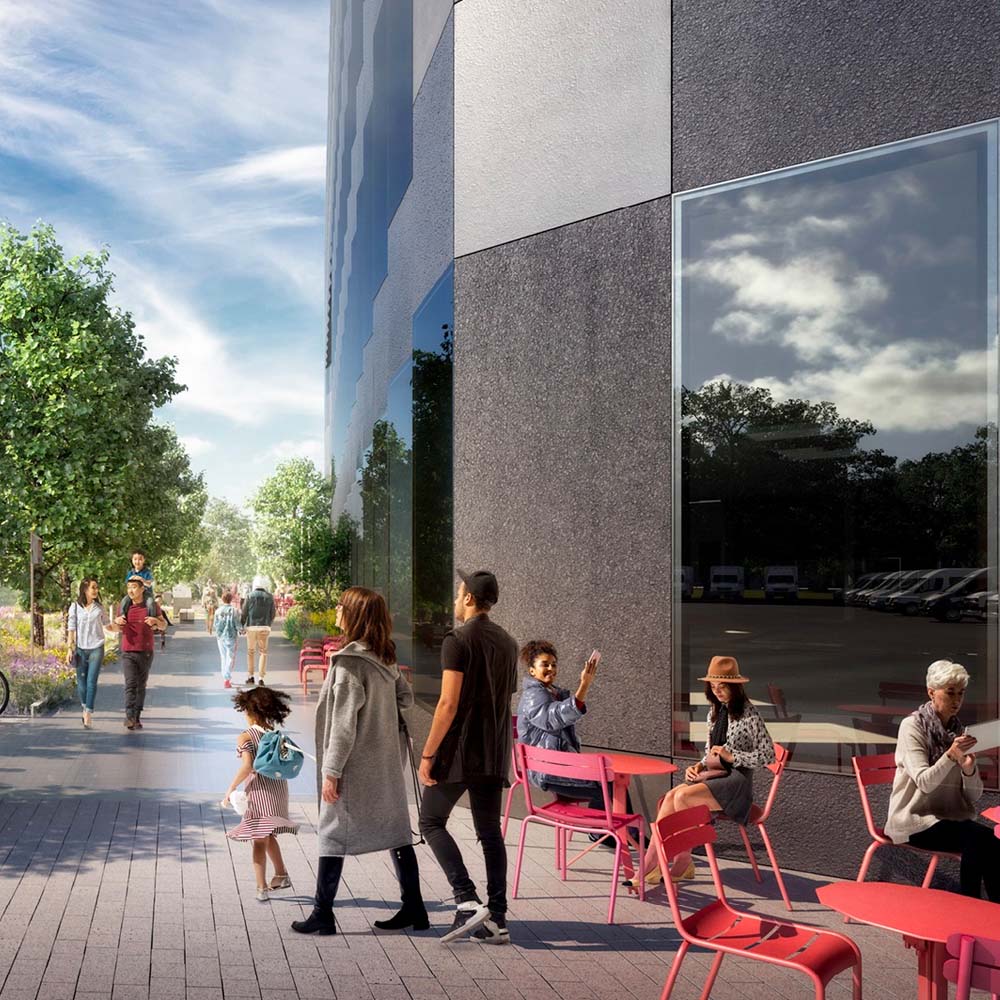 Above: More than 1,000 permanent jobs will be generated by the project. Image courtesy of BIG.
There are two open-air terraces, an extended connection to the waterfront, views of the Manhattan skyline, and solar panels on the building's roof.
"We are excited to continue our work with Wildflower to bring film production back to New York City in a way that has never been done before," BIG founder Bjarke Ingels said in a press release.
"The vertical media production village will be home to storytellers working across all mediums — a three-dimensional hub of collaboration, creativity, and innovation."
The studio is estimated to generate more than 1,000 new permanent jobs.
Construction is due to commence shortly.

Comments
---