Infrastructure
Beijing Daxing: The World's Largest Airport Terminal
Youtube Views

201,339

VIDEO VIEWS
THE world's largest airport terminal is currently under construction south of Beijing.
Slated for completion in 2019, the new Beijing Daxing Airport, designed by Zaha Hadid Architects and ADPI, will have the capacity to handle 72M passengers a year and staggering 1.8M tonnes of cargo.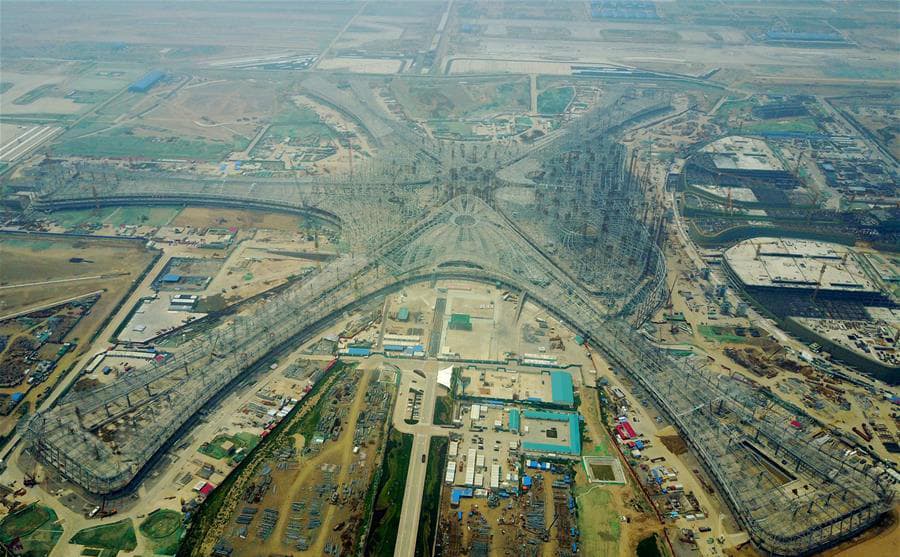 Above: Beijing's new airport terminal before topping out earlier this year (image courtesy of Xinhua).
However the airport is designed with further expansion in mind and could end up serving up to 100M travellers; rivalling the world's current largest airport, Hartsfield-Jackson International in Atlanta.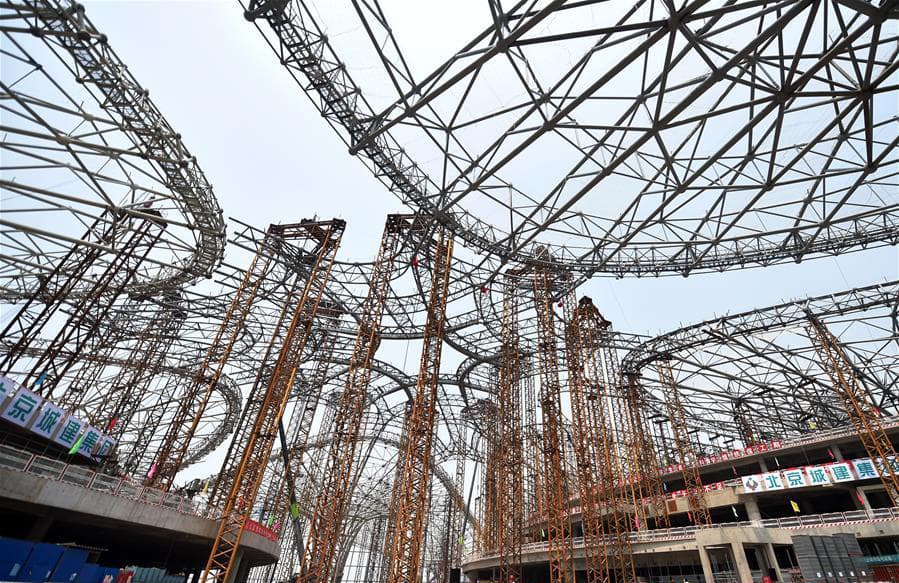 Above: The canopy covering the teminal required 57,000 tonnes of steel (image courtesy of Xinhua).
Breaking ground in 2014, the cost of the 313,000 square metre (3.37M square foot) terminal, along with its seven (yes, seven) runways, amounts to USD $12.1BN. Construction is well under way, as can be seen in the footage, with the 57,000 tonne steel canopy that covers the building already erected.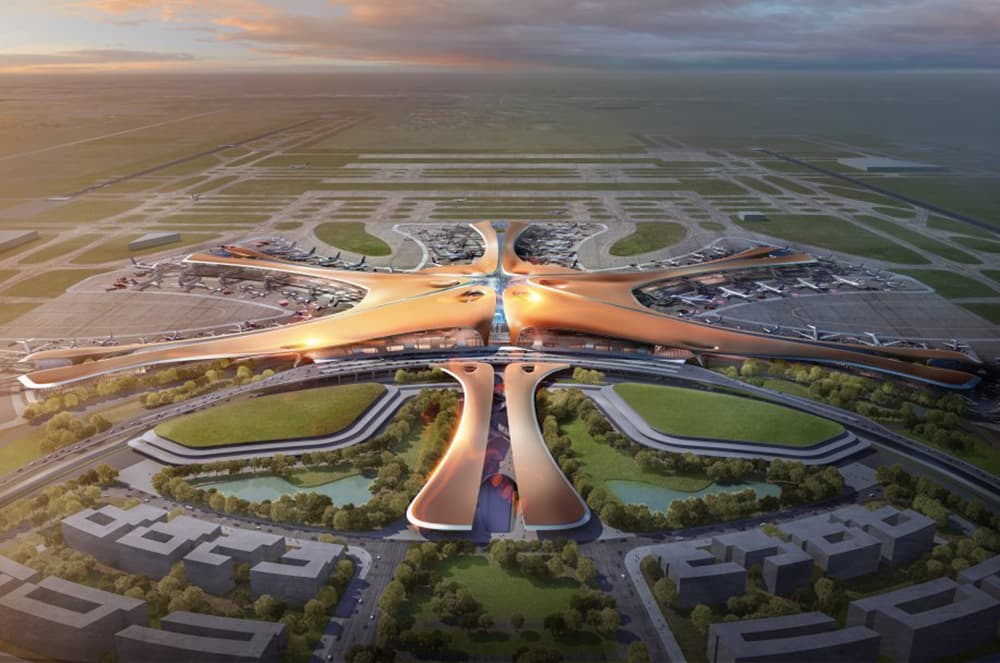 Above: A radial layout enables efficient passenger journeys within the terminal (image courtesy of Zaha Hadid Architects).
The efficient six-pier radial design, with a single grand courtyard, will enable direct connections to the terminal's 78 gates, while skylights will help cut down on the use of artificial lighting.
Furthermore, the airport will include a transport hub linked to Beijing's metro, regional and high-speed rail systems.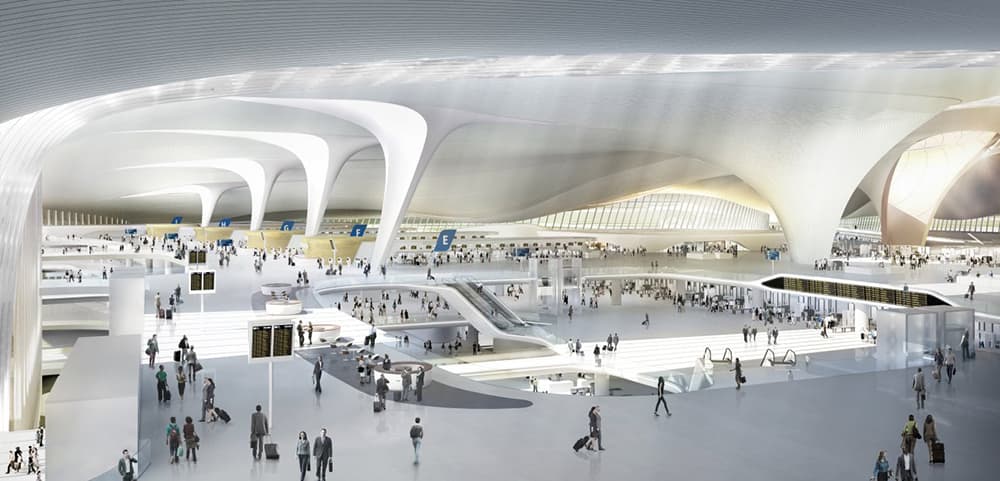 Above: Large roof lights will allow daylight to enter the building's expansive interior (image courtesy of Zaha Hadid Architects).
China Southern Airlines and China Eastern Airlines are set to make the airport their regional hub, and these airlines will account for 80% of the airport's traffic. However, some worry that unless China opens more of its airspace to passenger traffic, delays and overcrowding at the country's airports will continue.
Beijing Daxing featured in our 2016 round-up of the world's largest construction projects.
Comments
---