Tech
The Race to Build the First 3D Printed House
Youtube Views

58,819

VIDEO VIEWS
Video hosted by Stuart Reid.
AFTER years of talk and development, large scale 3D printing technology is finally coming of age and starting to enter the construction industry. The technique is steadily evolving from novelty, to practical application and the prospect of seeing 3D printed houses in towns and cities around the world is now looking increasingly likely.
3D printing is the process of creating a three dimensional object by laying down many layers of a material in succession. On an industrial scale, this has many advantages over traditional manufacturing techniques and has fast-become a valuable tool for rapid prototyping in the manufacturing sector.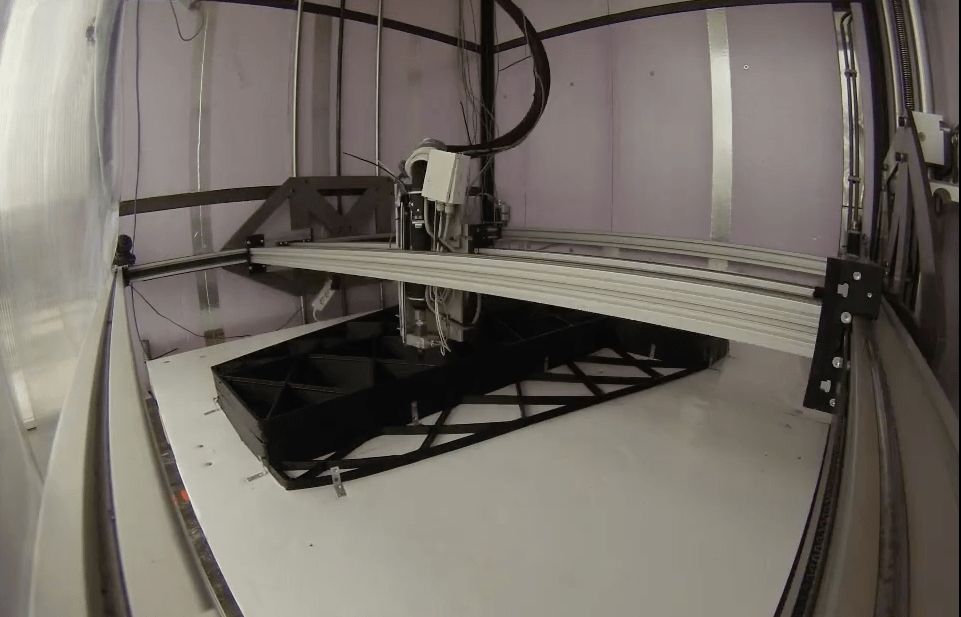 Above: 3D printing promises to reduce on-site time and project costs (image courtesy of China Foto Press).
If successfully scaled and applied in the construction and engineering industries, it could reduce on-site time and project costs. It also has advantages for sustainable construction, as very little material is ever wasted during the build process.
Several organisations around the world are now racing to effectively scale 3D printing and to develop viable solutions for the building sector, with a particular focus on housing. We've rounded-up the current front-runners:
5 - TEN HOUSES IN ONE DAY, CHINA
Perhaps more than any other company, Shanghai-based Winsun have captured the world's imagination when it comes to 3D printing full scale buildings. Winsun generated headlines back in 2014 when they claimed to have printed not one, but ten houses in a single day.
Above: Winsun claims to have printed 10 houses in a single day (image courtesy of China Foto Press).
The single-storey detached properties were created using four large printers, each standing 20 feet (6.6 metres) tall. At a cost of around USD $4,800 each, the houses were printed from a concrete aggregate that was part-formed from recycled construction waste.
Although the houses are not very refined, they certainly captured the world's attention.
4 - CANAL HOUSE, THE NETHERLANDS
Initiated by DUS Architects, Canal House is an ongoing attempt to print a full-scale classic canal side house in the centre of Amsterdam. Partially funded by the municipality of Amsterdam, the 13-room home is being developed as a publicly accessible research project to investigate the potential of various materials and techniques.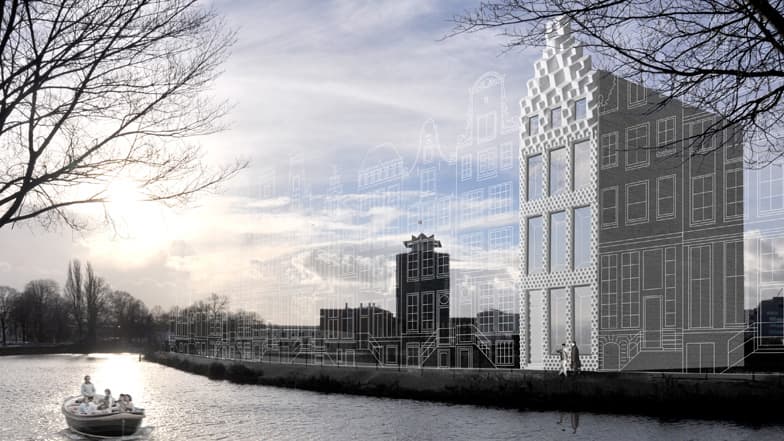 Above: DUS Architects are printing a full-scale classic canal side house in the centre of Amsterdam (image courtesy of DUS Architects).
The team are working with a six metre tall printer that uses sustainable bioplastics containing over 80% vegetable oil. Inside the printer, granular plastic is heated to 170 degrees Celsius before being compressed to form a homogeneous liquid. This is then extruded from the printer head to create each component. The components are being printed onsite piece-by-piece and then assembled.
3 – AMIE PAVILION, UNITED STATES
In the United States, architects Skidmore, Owings and Merrill (SOM) have worked in partnership with the US Department of Energy's Oak Ridge National Laboratory to create a 3D printed prototype pavilion.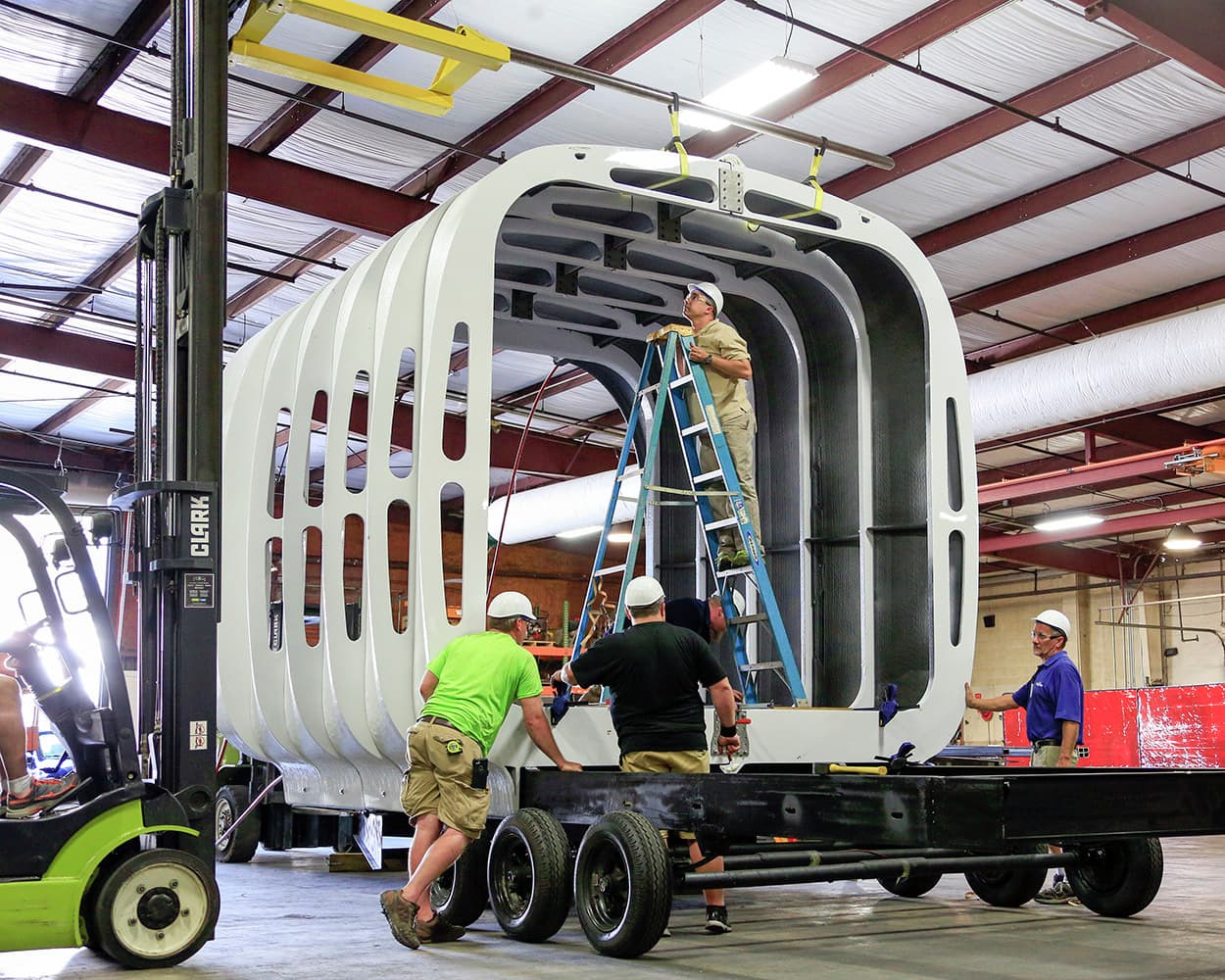 Above: This 3D printed prototype pavilion was designed by US-architect SOM (image courtesy of SOM).
Formed in a reinforced carbon fiber material, the 38 feet (11.6 metre) long building was the world's largest 3D printed polymer structure when it was first completed. The pavilion is composed of 3D-printed panels that act as exterior cladding while providing structural support, insulation and moisture protection.
Solar panels integrated into the roof feed a generator under the building, which in turn powers the structure's lighting at night.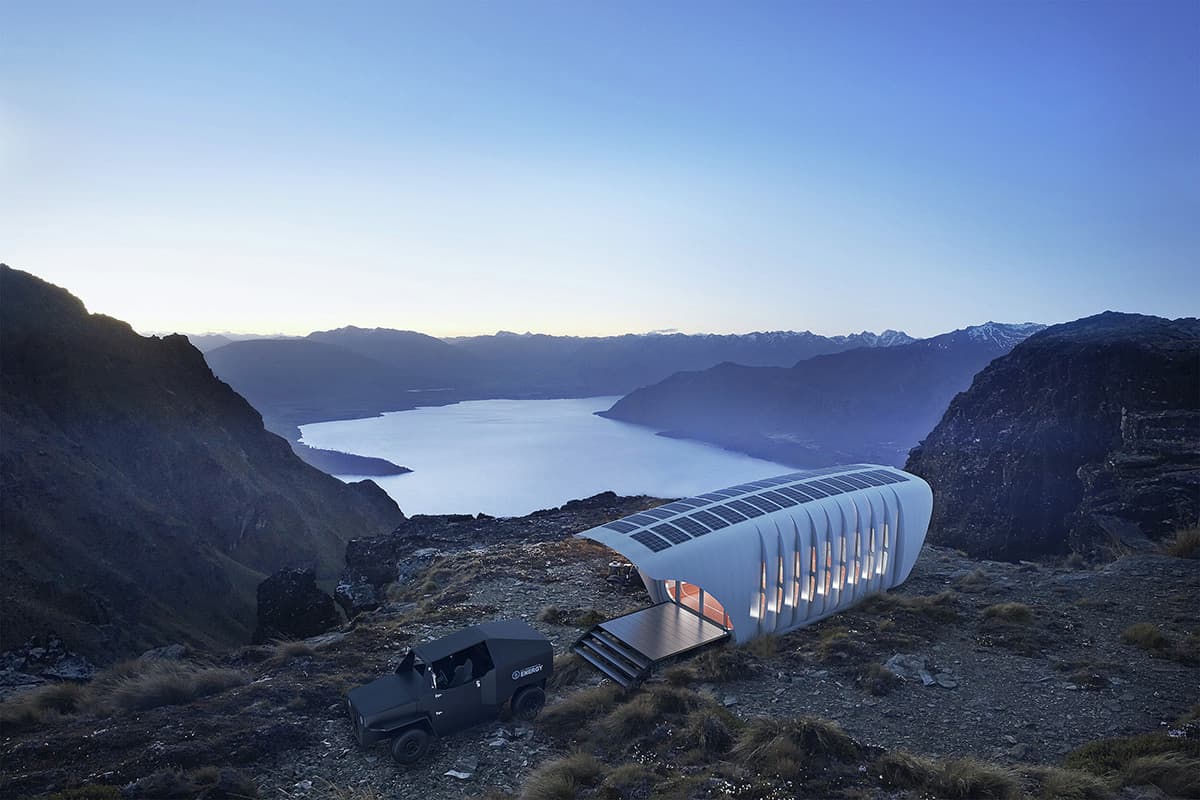 Above: When it was completed the pavilion was the world's largest 3D printed polymer structure (image courtesy of SOM).
2 - OFFICE OF THE FUTURE, UNITED ARAB EMIRATES
Dubai's "Office of the Future" claims to be the "most advanced 3D printed building in the world". The 2,600-square-foot (250 square metre) structure was completed in 2016 and now houses the Dubai Future Foundation.
Designed by US architectural practice Gensler, the office was printed by Winsun in Shanghai using a 20-foot (six metre) tall 3D printer before being shipped to Dubai.
Above: The Office of the Future is the world's most advanced 3D printed building (image courtesy of Dubai Future Foundation).
Printing took 17 days in total and the full installation was completed on-site in just 48 hours. Subsequent work on the building services, interiors, and landscape took approximately three months to complete. The project team estimate that 3D printing reduced labour costs by 50% and construction waste by more than 30%.
While not technically a house, this office clearly demonstrates the quality of buildings that can now be achieved with 3D printing. The Office of the Future looks set to be the first of many 3D printed structures in Dubai; the government has announced that it aims to be 3D printing 25% of all new buildings in the emirate by 2030.
1 – APIS COR, RUSSIA
Currently leading the pack is a house that was printed in less than 24 hours in 2017. The USD $10,000 building is the closest anyone has come to 3D printing a fully-formed house.
Created by San Francisco-based startup Apis Cor, working with the Russian home-building company PIK Group, the house was printed at a test site just south of Moscow. While 3D printing a home typically involves manufacturing components off-site and then assembling on-site, this 400 square foot (38 square meter) house was printed entirely in-situ.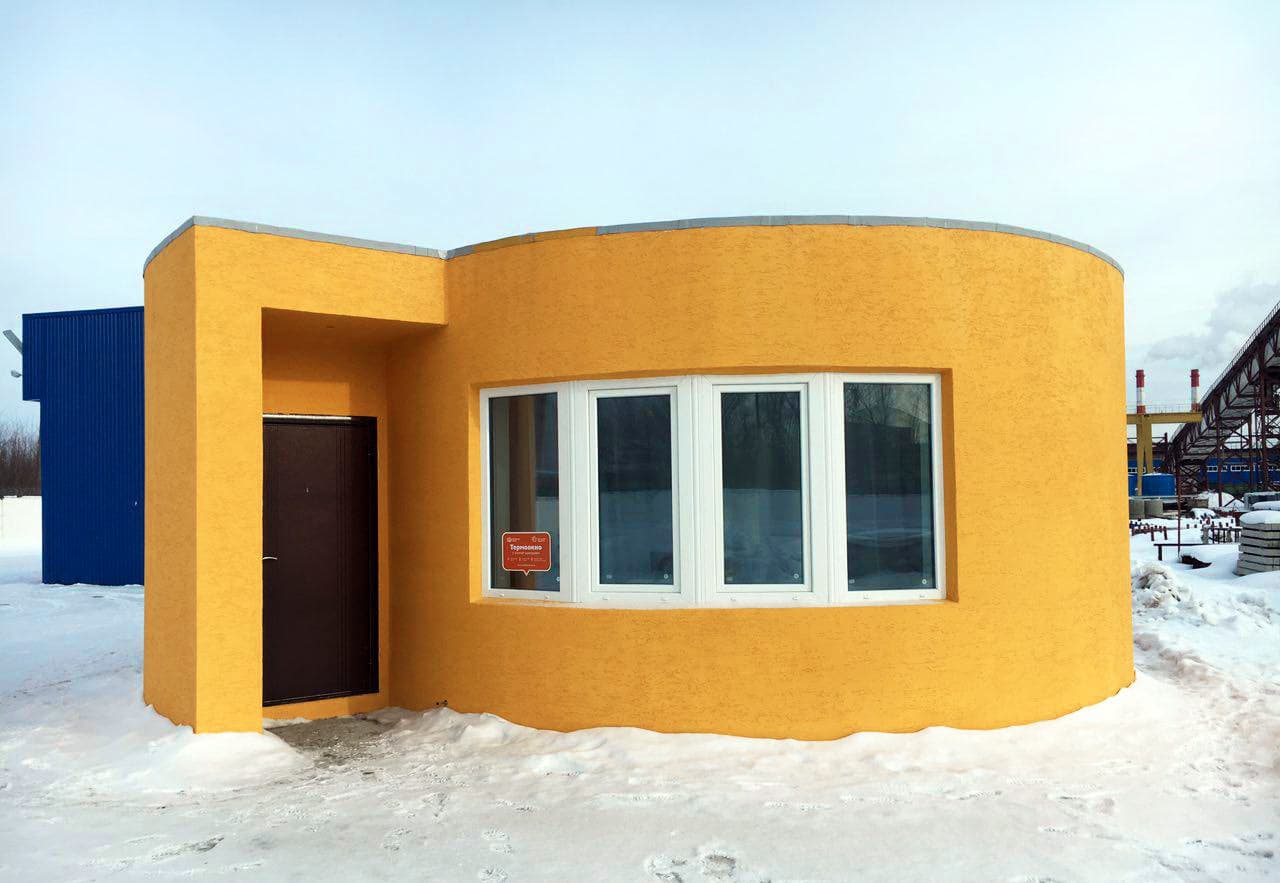 Above: This is the closest anyone has come to 3D printing a fully-formed house (image courtesy of Apis Cor).
It was formed with an impressive large scale mobile 3D printer, which has a rotating manipulator arm capable of covering a 1400 square foot (130 square meter) area from a single point. The printer was removed from the centre of the new house once the structural elements had been formed. Insulation was then placed in the walls before the roof and windows were added and finishes applied. The result was a fully-functioning home.
With the first 3D printed skyscraper now being mooted in Dubai, and the Saudi Arabian government inviting Winsun to print 1.5 million homes over the next 5 years it seems we'll be seeing much more large scale 3D printing in the construction sector.
Images courtesy of SOM, Apis Cor, DUS Architects, Dubai Future Foundation, China Foto Press and Oak Ridge Laboratory. Footage courtesy of Apis Cor, Dubai Future Foundation, DUS Architects and Oak Ridge Laboratory.

We welcome you sharing our content to inspire others, but please be nice and play by our rules.
Comments
---