DOCUMENTARIES
The Elizabeth Line is on the Right Track
Youtube Views

33,486

VIDEO VIEWS
PURPLE is a colour often associated with wealth, regality and grandeur, all of which are adjectives that perfectly describe the brand new London Underground service in development, the purple Elizabeth Line.
Much of Crossrail's 118-kilometre development in London, Essex, Berkshire and Buckinghamshire will make up the Elizabeth Line, the 16th Transport for London route.
Some 10 brand new stations will be built to accommodate the 60-mile line, while 30 will receive major upgrades. All-in-all, 200 million people are expected to use the line once it is fully operational.
Work on getting the Elizabeth Line up and running from December 2018 is well underway, with Crossrail recently providing a tantalising update.
Crossrail update their progress on a quarterly basis, and the 2016 Q3 update focuses on stations that will be a part of the Elizabeth Line roster of transport hubs; such as Abbey Wood, Liverpool Street and Farringdon. Click here to view the full roster of stations on the Elizabeth Line.
Above: Work progresses on Farringdon Station's new additions (image courtesy of Transport for London) Below: Queen Elizabeth II unveils the new roundel in February 2016 (image courtesy of Transport for London).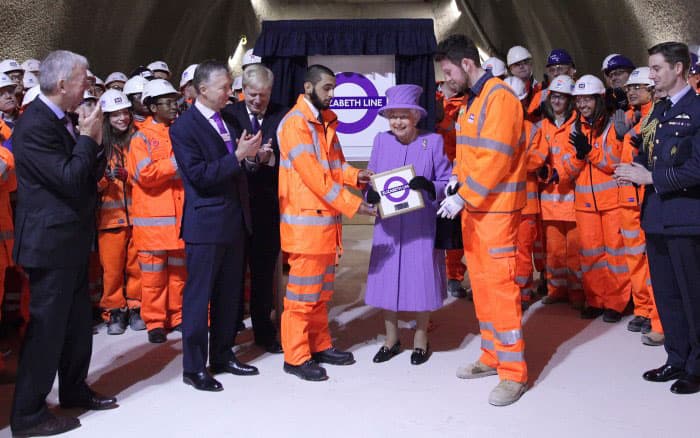 Central London powerhouse stations such as Tottenham Court Road and Bond Street are part of the Lizzy Line (we can call it that for short, right?!) and are showing real signs of life now that tunnel boring has been completed.
Features exclusive to the Elizabeth Line such as glass fibre reinforced concrete cladding are being installed in the video, giving an insight into the modern, glossy finish of the line's design.
Curvature in much of the design will allow for passengers to enjoy the best possible visual experience - not only for them to appreciate the engineering completed, but also to remain safe, ensuring blind spots are kept to an absolute minimum.
At Farringdon, the lift shaft and escalator areas are seen being worked on, a fascinating behind-the-scenes look at the secondary lining being cast. It really is brilliant to see such intricate operations being completed in a space that this very writer, and many other Londoners will regularly use.
The improvements made at Whitechapel Station are one of the video's highlights. Some 300 tonnes of concrete and steel are being utilised for the station's green roof and concourse construction. The time-lapse aspect of the roof's formation is very exciting to see!
One of the 10 new stations under development, Woolwich, is now visible from ground-level.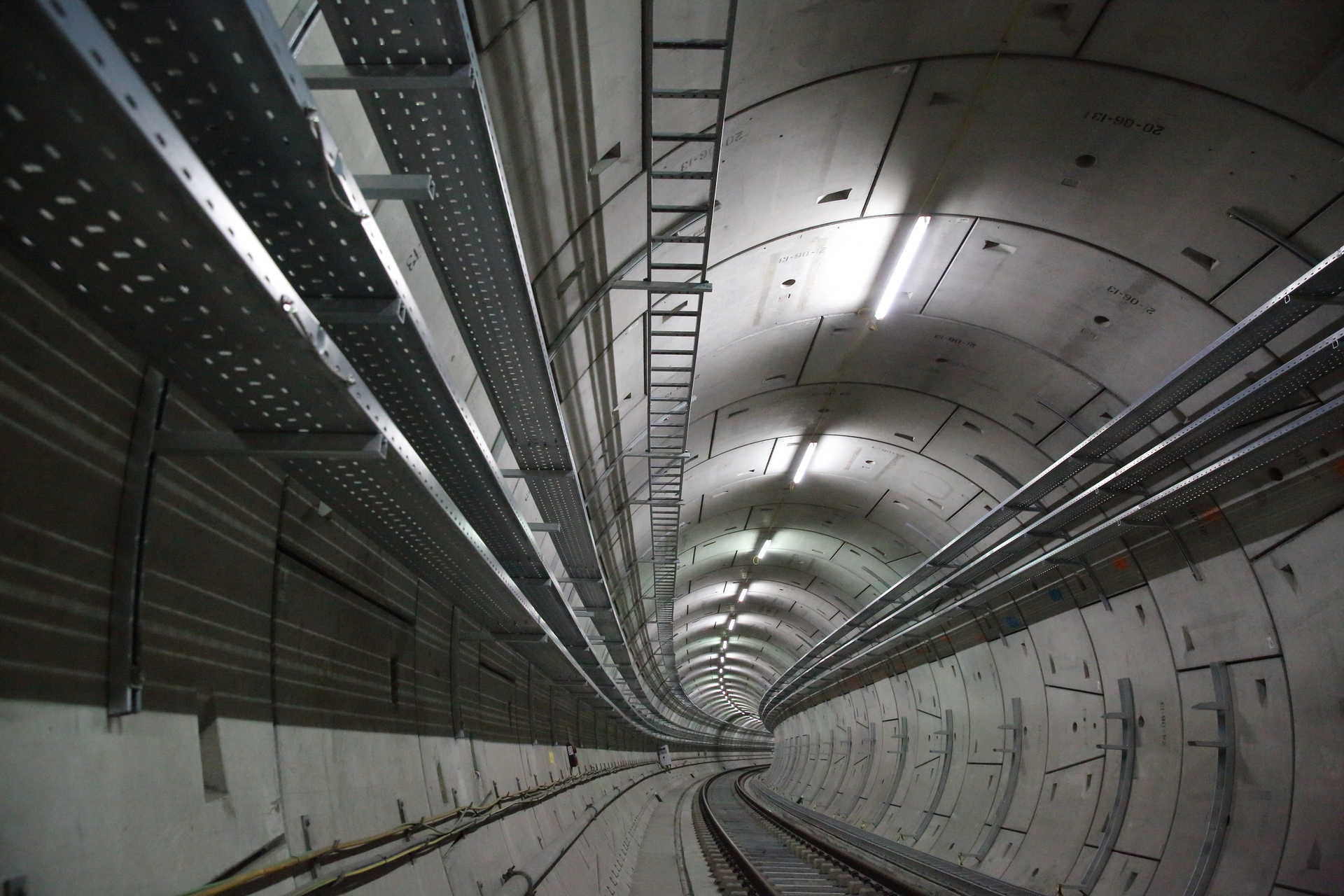 Above: Installed cable trays pictured along the Elizabeth Line (image courtesy of Crossrail).
Details of the new tracks are also shared in the clip. Floating track slabs that will reduce noise levels for its passengers, all of whom will have access to free Wi-Fi; now that all-important business call won't get cut off!
"Some 300 tonnes of concrete and steel are being utilised for Whitechapel Station's green roof and concourse construction"
At Abbey Wood, the timber roof of the new South-Easterly station can be seen, and the Kent-bound platform is complete, which marks an end to the construction of all platforms and tracks used by the line's South Eastern services.
The most recent video update on the entire Crossrail project, and in particular, the outstanding progress made on the Elizabeth Line stations have got us chomping at the bit to experience the monumental piece of infrastructure. We've only got two years to wait! Once complete, we just know that matching the connotations of its representational colour Purple, the Elizabeth Line will certainly be fit for a Queen.
Below: An artist's impression of how Liverpool Street will look when work is complete (image courtesy of Crossrail).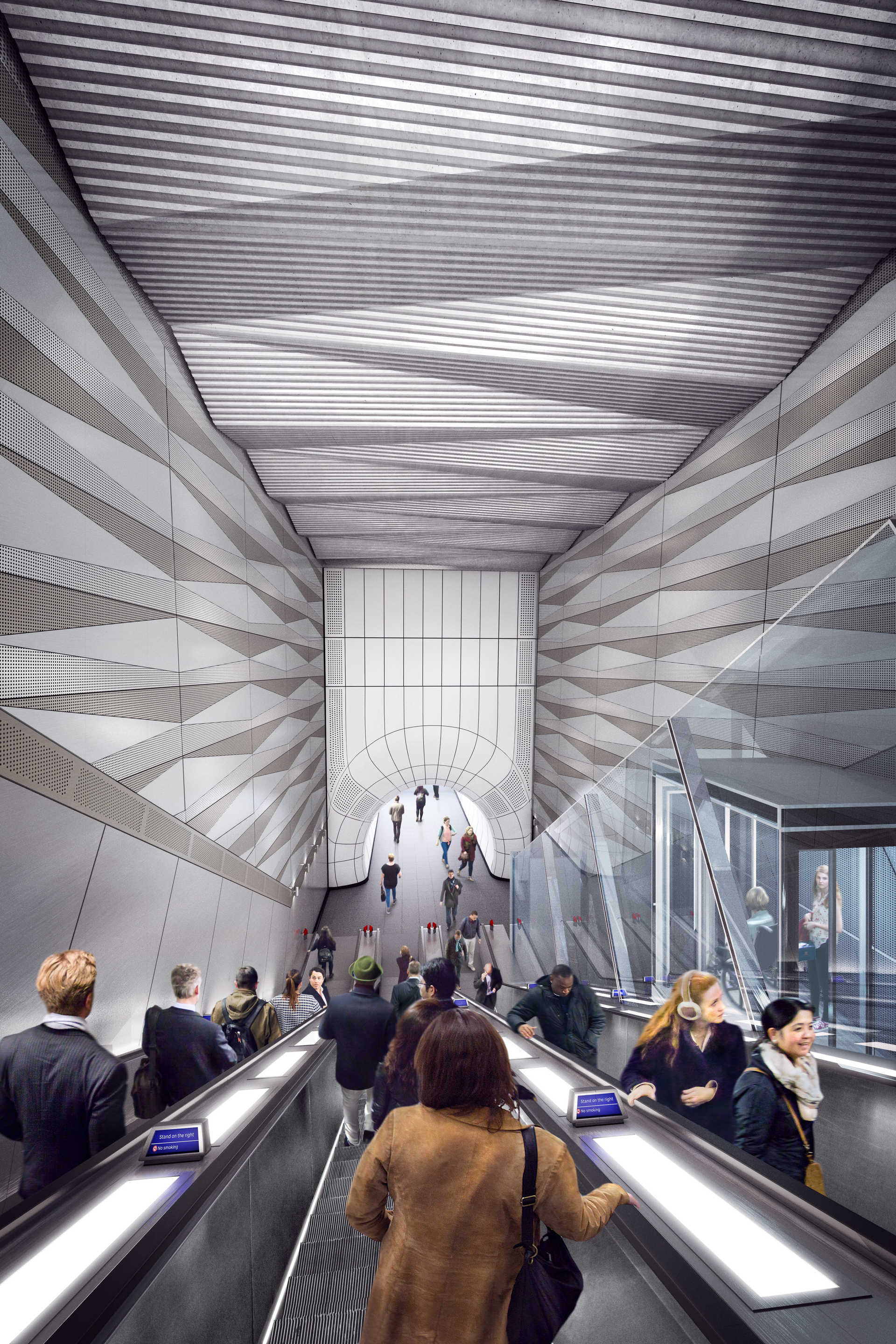 Do you have a great video to share or original footage that you would like us to publish? Submit here.
We welcome you sharing our content to inspire others, but please be nice and play by our rules.
Comments
---