NORTH AMERICA
Renovating The Gateway Arch
Youtube Views

VIDEO VIEWS
ONE of America's greatest modern landmarks, the Gateway Arch in St Louis, built to commemorate the country's 19th century westward expansion, has recently undergone a substantial upgrade.
On the surface, little appears to have changed, and the 630-feet (192 metre) tall monument, designed in 1948 by architect Eero Saarinen, still strikes an iconic presence on the city's skyline.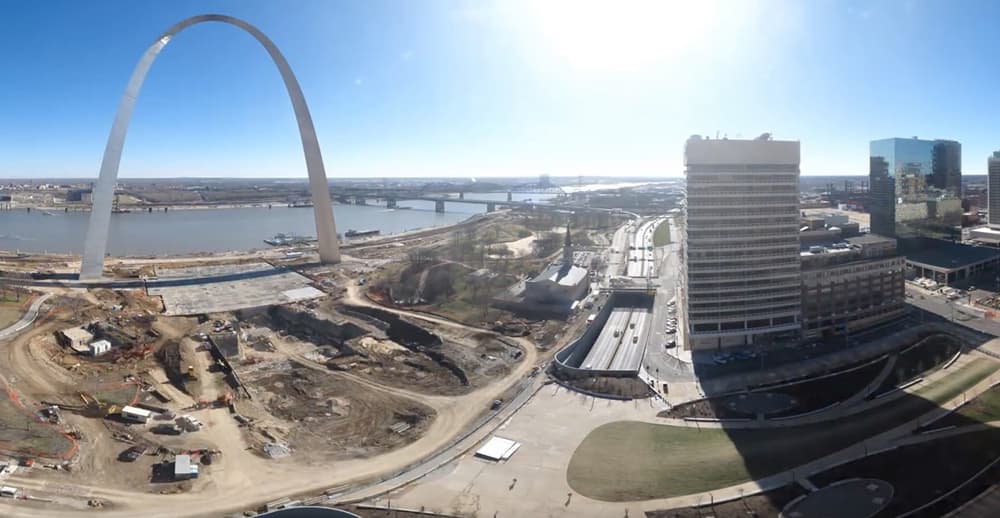 Above and Below: The renovation of the Gateway Arch included a land bridge over the Interstate 44 and expanded underground museum facilities (images courtesy of EarthCam).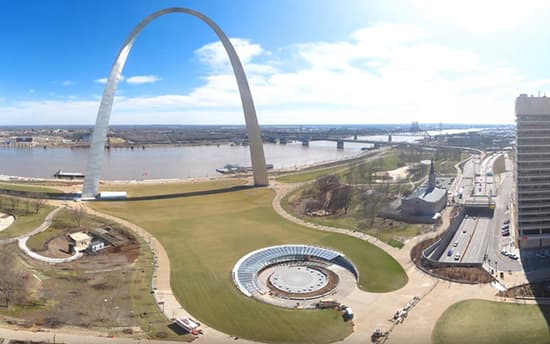 In reality, a number of improvements were carried out, among them a wide crossing over the Interstate 44 highway, which used to separate the Gateway Arch and the Mississippi riverfront from downtown St Louis.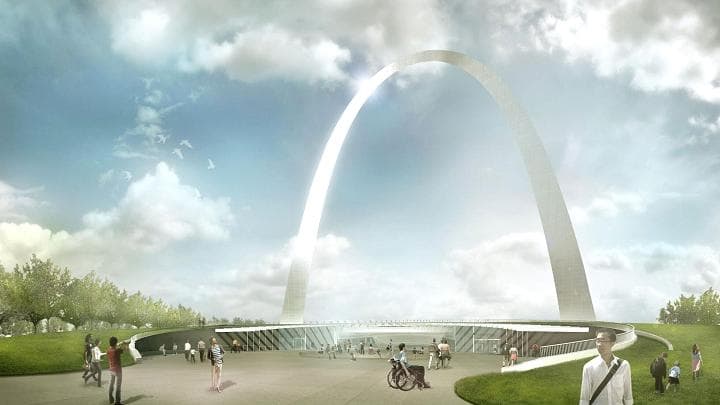 Above: The improvements will create a more welcoming entrance to the monument and connect it to downtown St. Louis (image courtesy of National Park Service).
The monument's underground visitor centre and museum received a 46,000 square foot extension and a new entrance, while a large parking facility at the north end of the Gateway Arch National Park was demolished.
The park itself was upgraded with new plants and hard surfaces.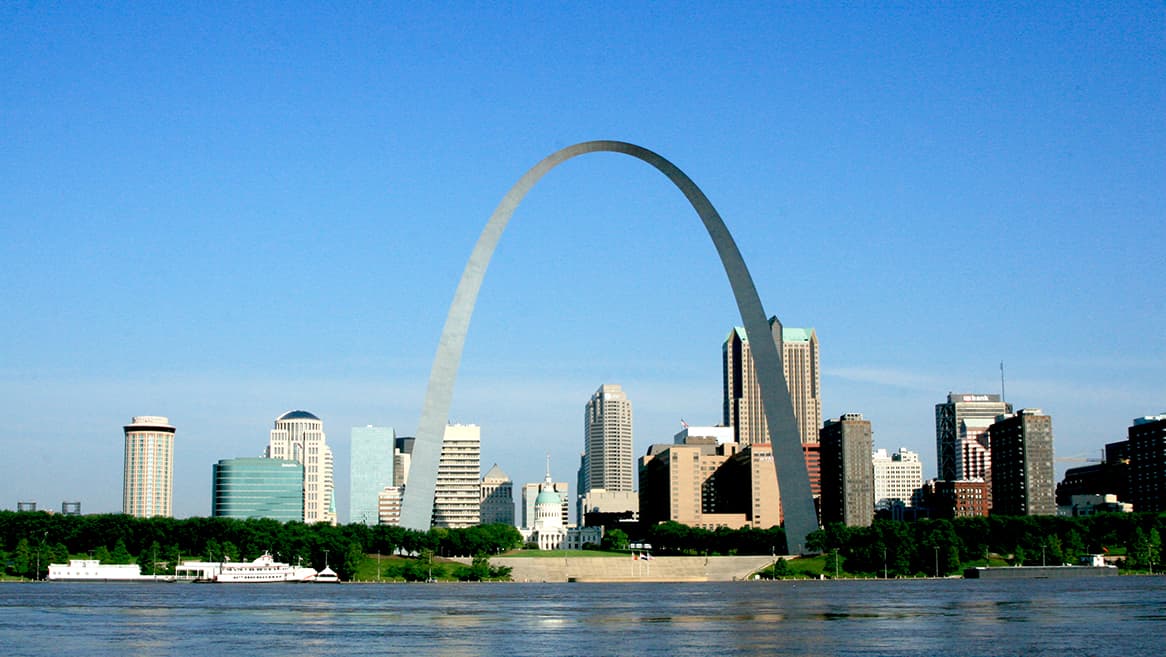 Above: Although the project was the most expensive public-private partnership in America's National Parks history, it preserves the Arch's monumental presence on the St. Louis skyline (image courtesy of National Park Service).
The upgrade cost USD $380 million, of which USD $221 million came from private funding, making it the largest public-private partnership in the United States' National Parks history.
Comments
---