TECH
New University of Washington Lab Delivered with BIM
Youtube Views

2,790

VIDEO VIEWS
SKANSKA USA have worked in a building information modelling (BIM) environment to optimise the design of the new Life Sciences Building at the University of Washington in Seattle.

The building, due for completion later this year, comprises 187,000 square feet (17,400 square metres) of lab space including 20,000 square metres (1,900 square feet) of new greenhouses.
Above: A render of the new Life Sciences Building designed by Perkins+Will (image courtesy of Skanska USA).
According to Skanska's senior project manager Kirk Brewer, information modelling proved essential in engineering the building, particularly in terms of spatial co-ordination within the federated graphical model.
If the building had been designed using standard procedures, the complex would be 13 feet taller than permitted.
Laboratories usually require a generous ceiling height for mechanical services, such as cooling and ventilation, to ensure a constant environment for experiments.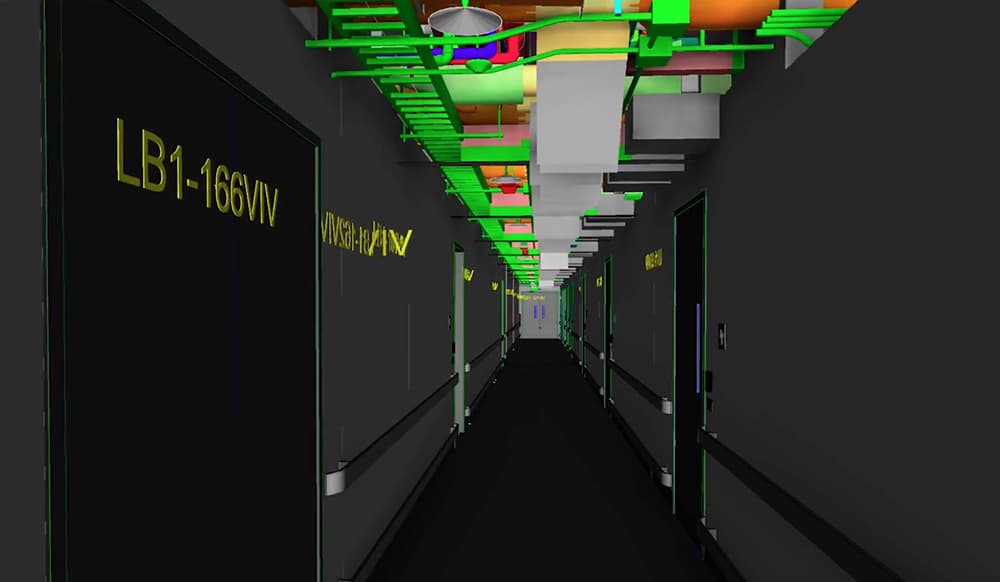 Above and Below: Optimisation of the design reduce delays and rework on site ( images courtesy of Skanska USA).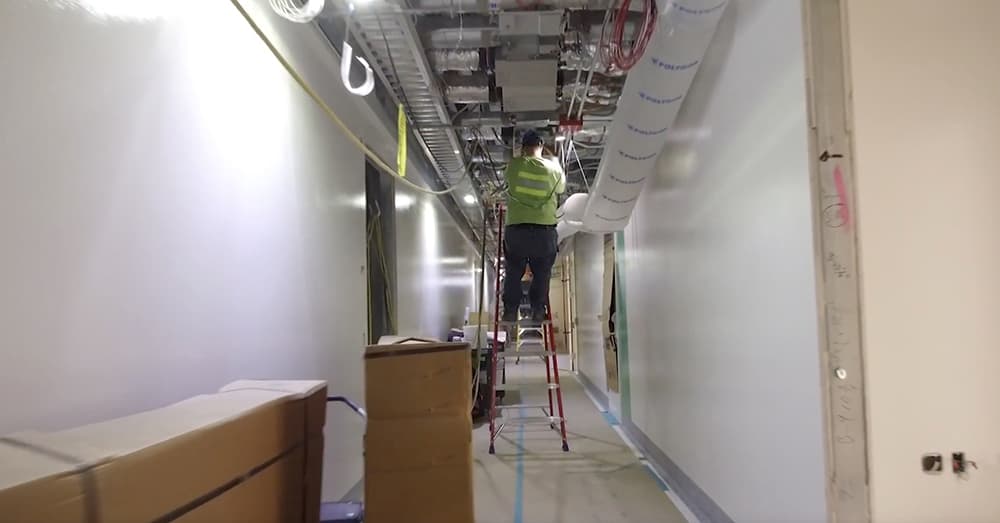 Chilled beams turned out to be a solution which could deliver both a well-tempered environment and shrink the ceiling space.
This resulted in other services being more densely-packed than usual, but by co-ordinating in a federated 3D environment during the design process and by zoning mechanical systems, engineers were able to deliver the plan within its limitations.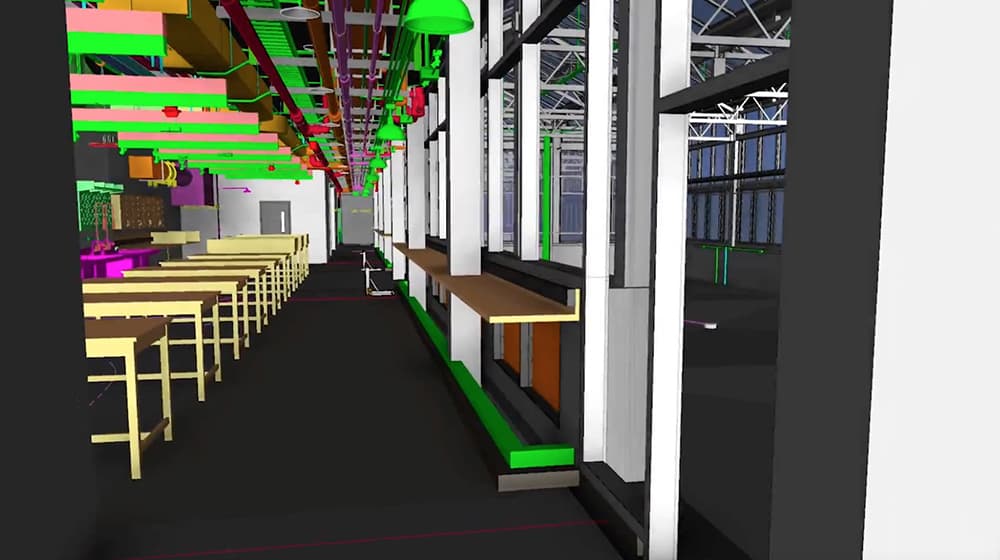 Above: Graphical 3D models allowed the client to visualise spaces along with the necessary services. Below: A render showing the finished interior (images courtesy of Skanska USA).
Both the contractor and client benefitted from the cost and schedule certainty that information modelling brought to the project delivery process, and the 3D model made it possible for the client to see the space before it was built, pushing changes where necessary.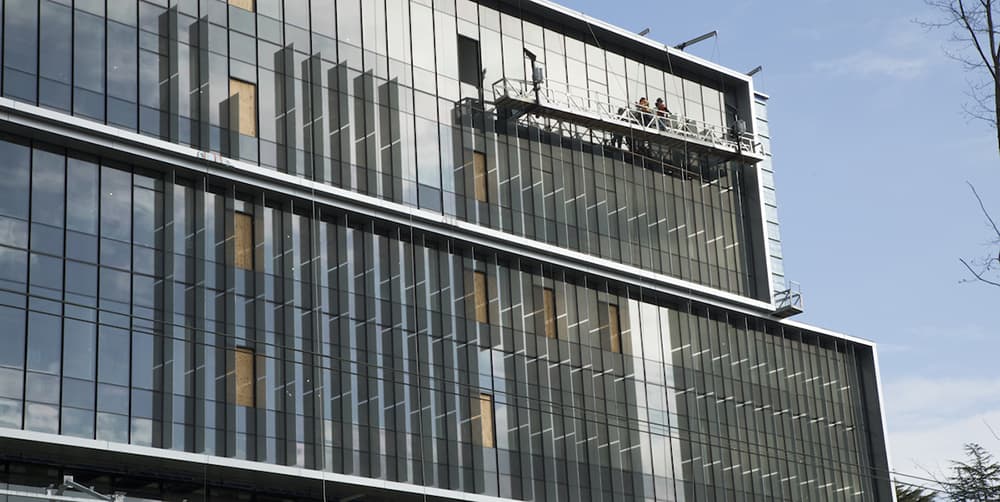 Above: Solar shading fins not only decrease solar heat load, but are coated with translucent solar cells to generate extra energy ( image courtesy of Rosemary Reyes/Univresity of Washington).
A host of sustainability features were incorporated into the new building, including shading fins coated with translucent solar cells, which will generate enough power to light the building, as well as the adjoining greenhouse using recycled wastewater for irrigation.
Watch more BIM Case Studies here!
Comments
---