INFRASTRUCTURE
Mobile Construction Robot Unveiled in London
Youtube Views

5,181

VIDEO VIEWS
A FULLY mobile robot capable of performing a number of construction tasks has been unveiled in London.
The robot is a result of the "CAMERA" project - short for "Construction And Manufacturing Enabled by a mobile Robotic Arm" - a collaboration between ABB, HAL Robotics, Skanska and InnoTech UK.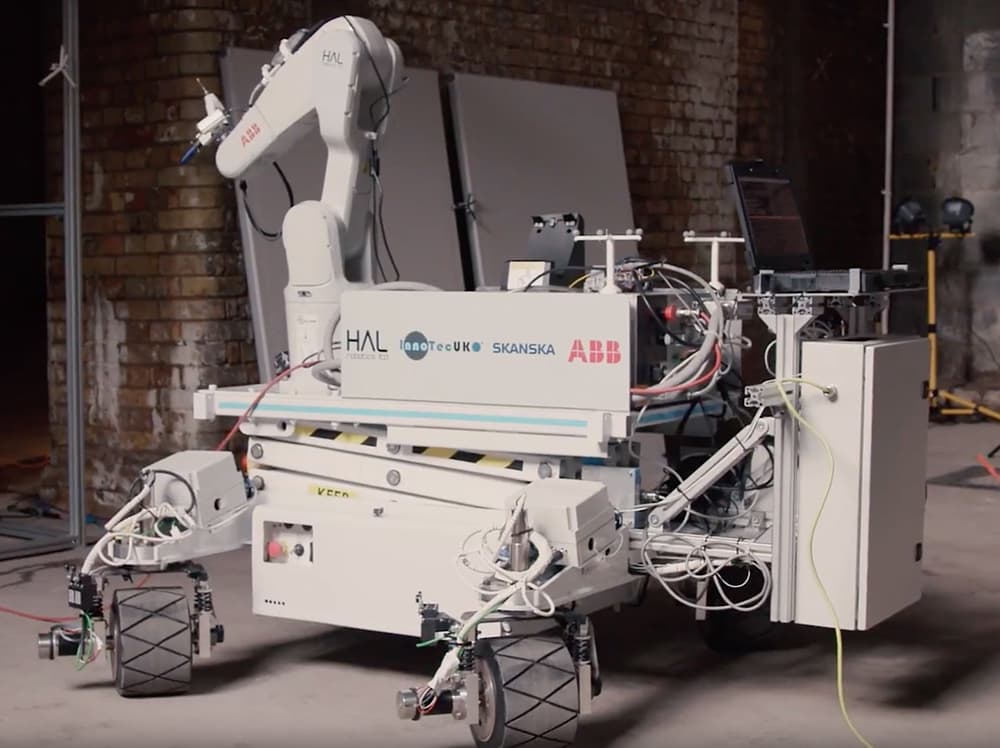 Above and Below: The new autonomous robot consists of a mobile platform, scissor lift and robotic arm (images courtesy of HAL Robotics Ltd).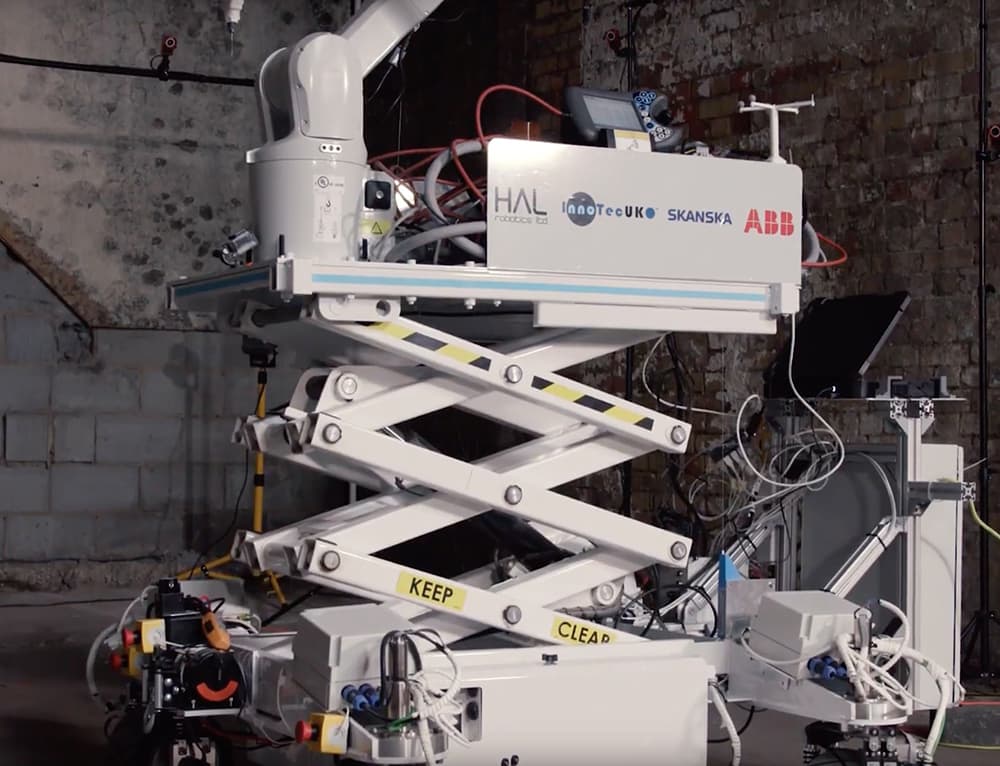 As seen in the footage, the robot is comprised of three separate parts: a mobile base, a scissor lift and a robotic arm manipulator that moves tools.
Tool paths are derived from a CAD model, and a localisation system guides the robot to ensure tasks are executed correctly.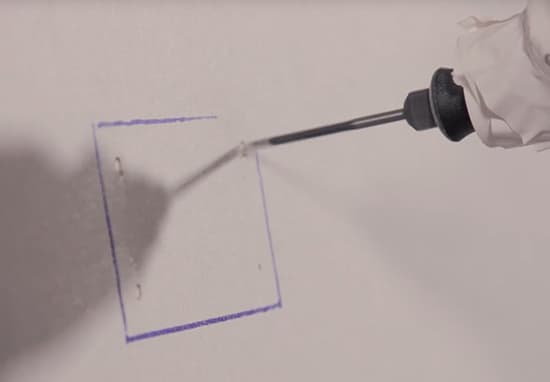 Above: The robot can pre-drill holes and make marks for human construction workers (image courtesy of HAL Robotics Ltd).
The aim of the CAMERA project is not to replace human workers but to carry out repetitive, high precision tasks while improving health and safety on site - using robots to reach less accessible areas during construction.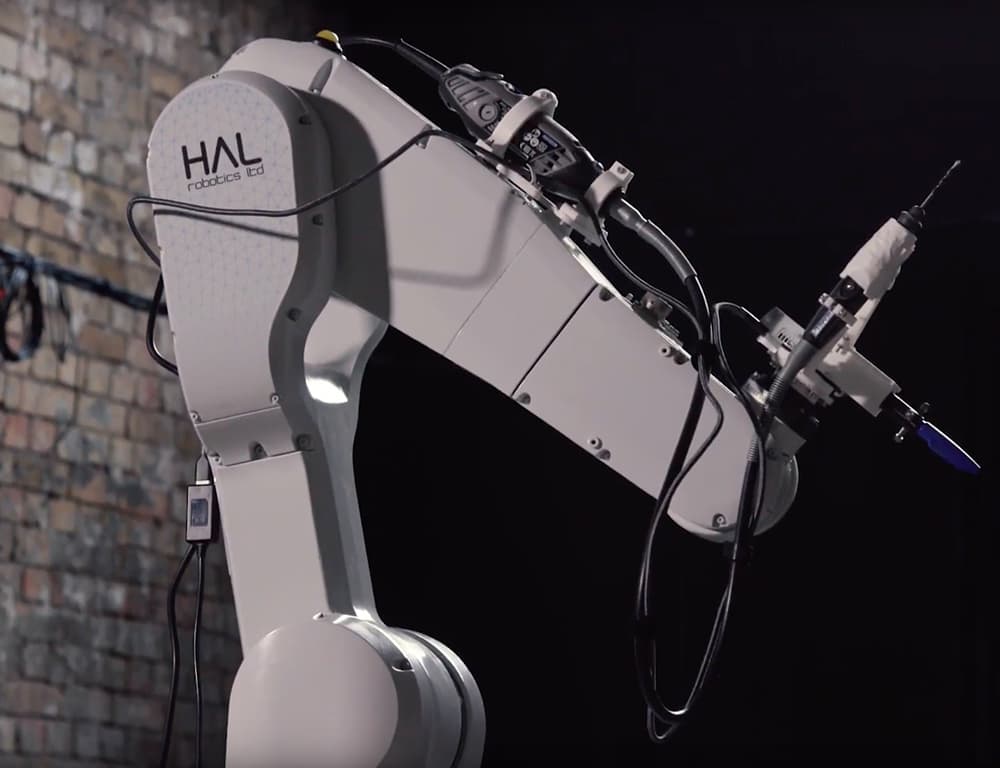 Above: The "CAMERA" platform is meant to create a safer workplace, eliminating the need for worker to undetake repetitive tasks ( image courtesy of HAL Robotics Ltd).
The development team foresee a future where humans and robots can work collaboratively, raising productivity and the overall build quality of projects.
Watch more awesome construction technology videos here.
Comments
---