TECH
This Miami Skyscraper Features a Skyport
Youtube Views

4,626

VIDEO VIEWS
THERE is seemingly no end in sight for Miami's building boom as developers commission a crop of luxury residential skyscrapers, designed by some of the world's foremost architects.

The Paramount Miami Worldcenter, a 210 metre (700 foot) tall residential and hotel high rise currently under construction, will include a Skyport on its roof.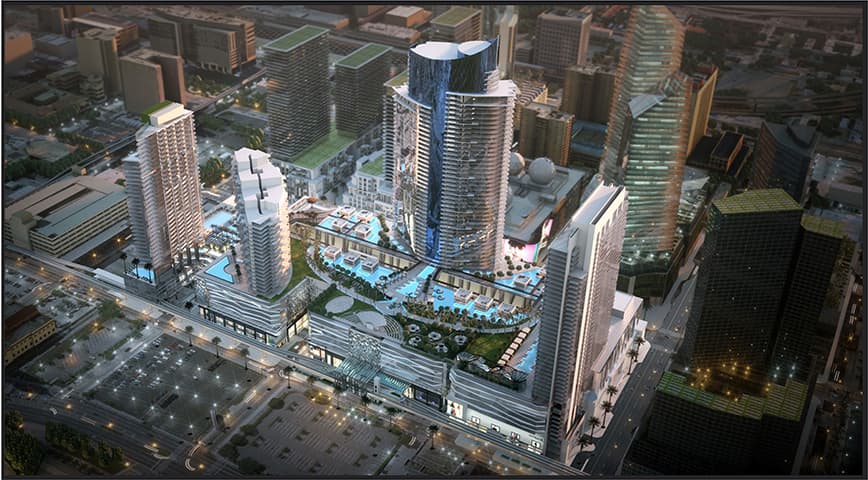 Above: The Paramount Miami Worldcenter is the city's largest development (image courtesy of DeSimone).
Rising 60 storeys tall, the building will include 530 residential units, a hotel and a number of amenities, including an indoor entertainment and sports centre, outdoor pools, playgrounds and a food market.
These would be mostly located within and on top of the building's seven-storey podium.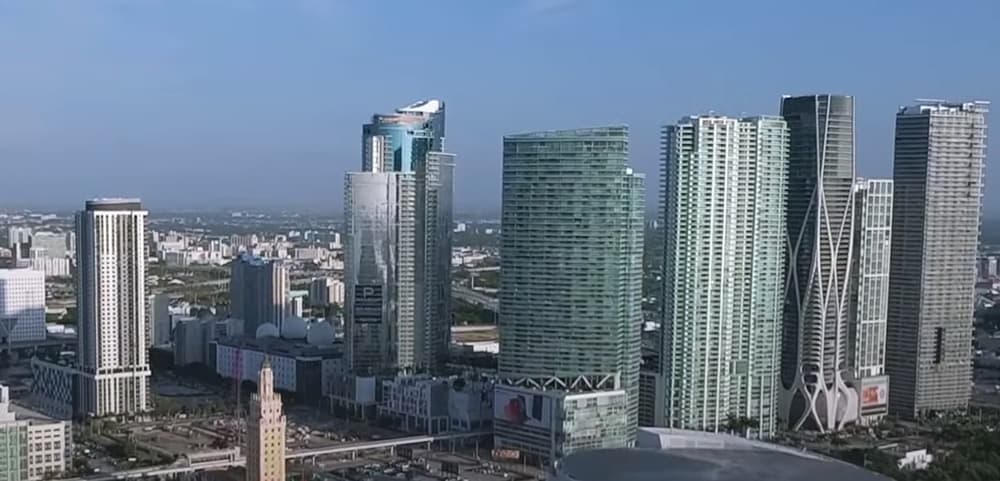 Above: The project is one of many high-end residential developments in Miami (image courtesy of Mashable).
While helipads have been built on top of structures in the past, the images provided by the developer show that the building's skyport is to be used by car-like passenger drones.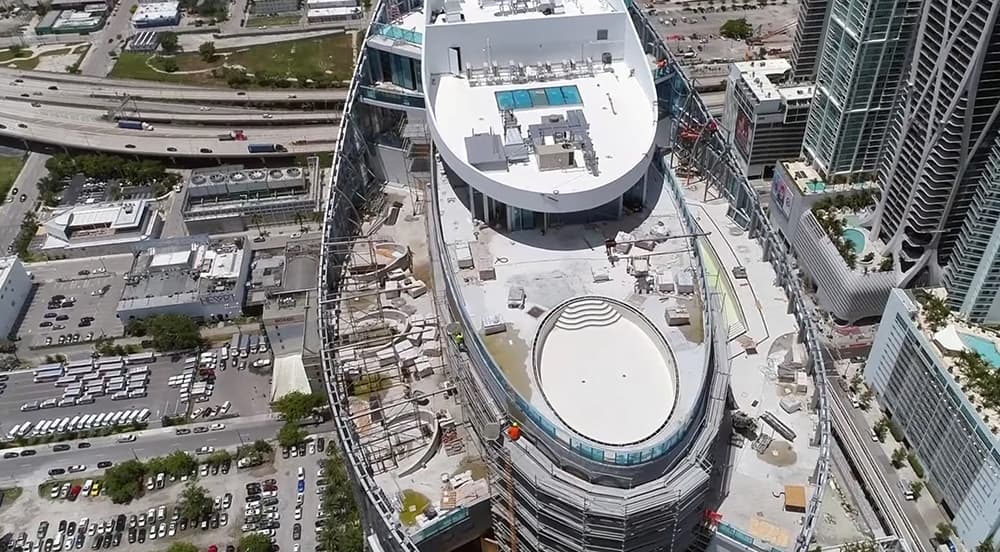 Above: The building's pool can be temporarily converted into a landing place when its bottom is raised (image courtesy of Mashable).
The tower currently features a rooftop pool, but the developers have altered the design of the building so that its bottom can be raised to create a landing service for passenger drones.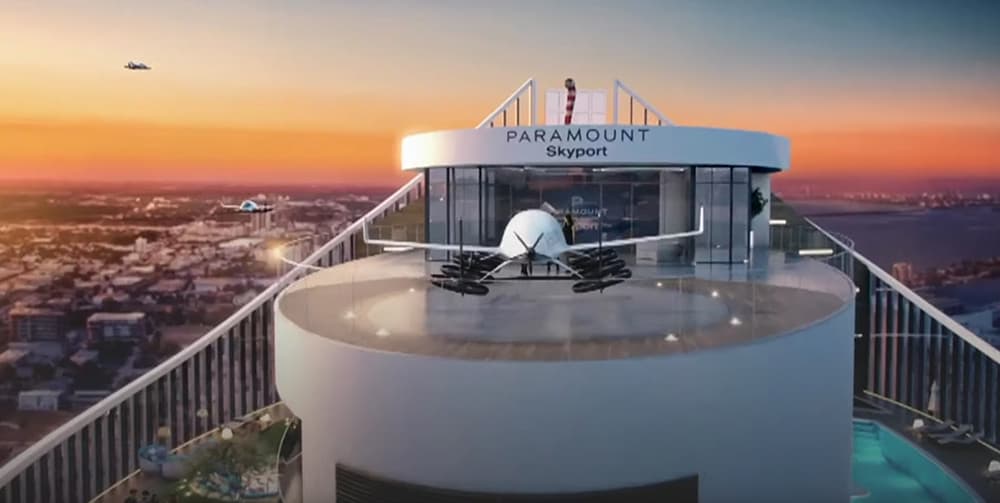 Above: Widespread adoption of passenger drones may not happen until the 2030s (image courtesy of Mashable).
While experts do not foresee widespread adoption of flying passenger drones before the 2030s, building such infrastructure ahead of time, rather than retrofitting relatively new structures, would seem like a prudent choice for those who can afford it.
Comments
---