Documentaries
Man Made Archipelago to Heat Helsinki
Youtube Views

6,084

VIDEO VIEWS
CARLO RATTI ASSOCIATI (CRA) has designed a series of man made islands that will essentially act as giant thermal batteries - enough to provide the city of Helsinki with all its heating needs.

"Hot Heart" was the winner of the Helsinki Energy Challenge, an initiative from the municipality of Helsinki to help the city's transition to carbon-neutrality by 2030.
CRA's design was chosen out of 225 entries, while Ramboll Finland delivered the technical ideation.
The project will be the largest infrastructural facility of its kind.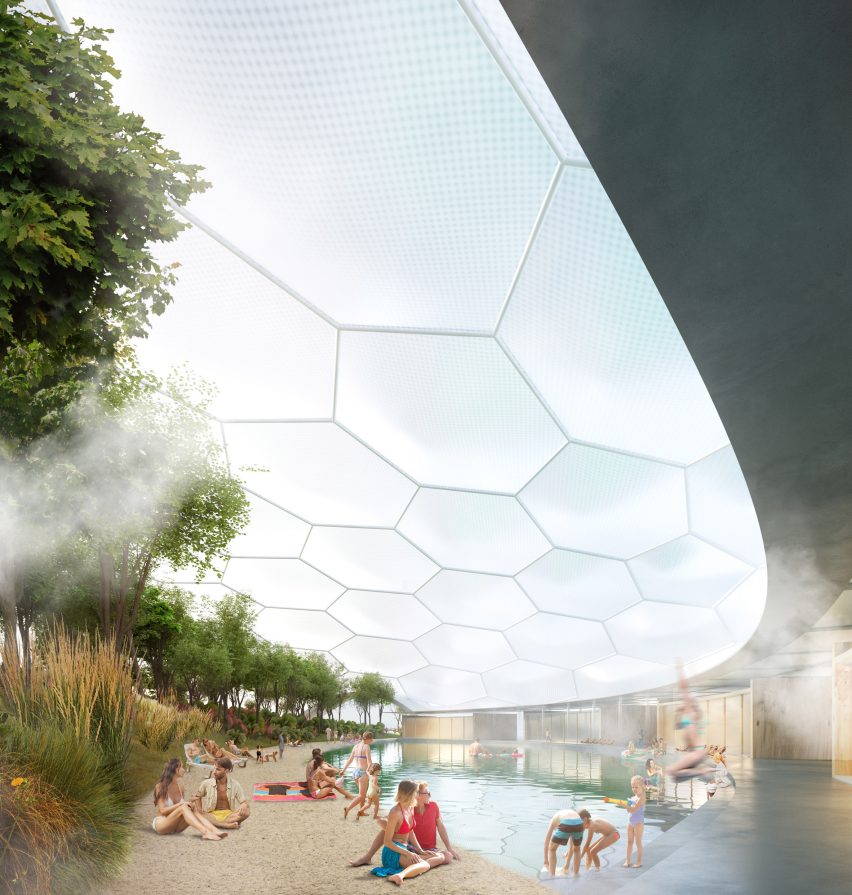 Above: Helsinki is hoping that Hot Heart will become a tourist attraction. Image courtesy of CRA.
Hot Heart will consist of a set of 10 cylindrical basins, each measuring 225 meters in diameter.
They collectively will hold up to 10M cubic meters of water.
Renewable energy from wind and solar will be converted into heat and stored in the tanks.
The system will be operated by artificial intelligence to help keep the national energy grid stable.
Not only will Hot Heart cover all of Helsinki's heating needs, but it will do so at a ten percent lower cost while not having any carbon emissions.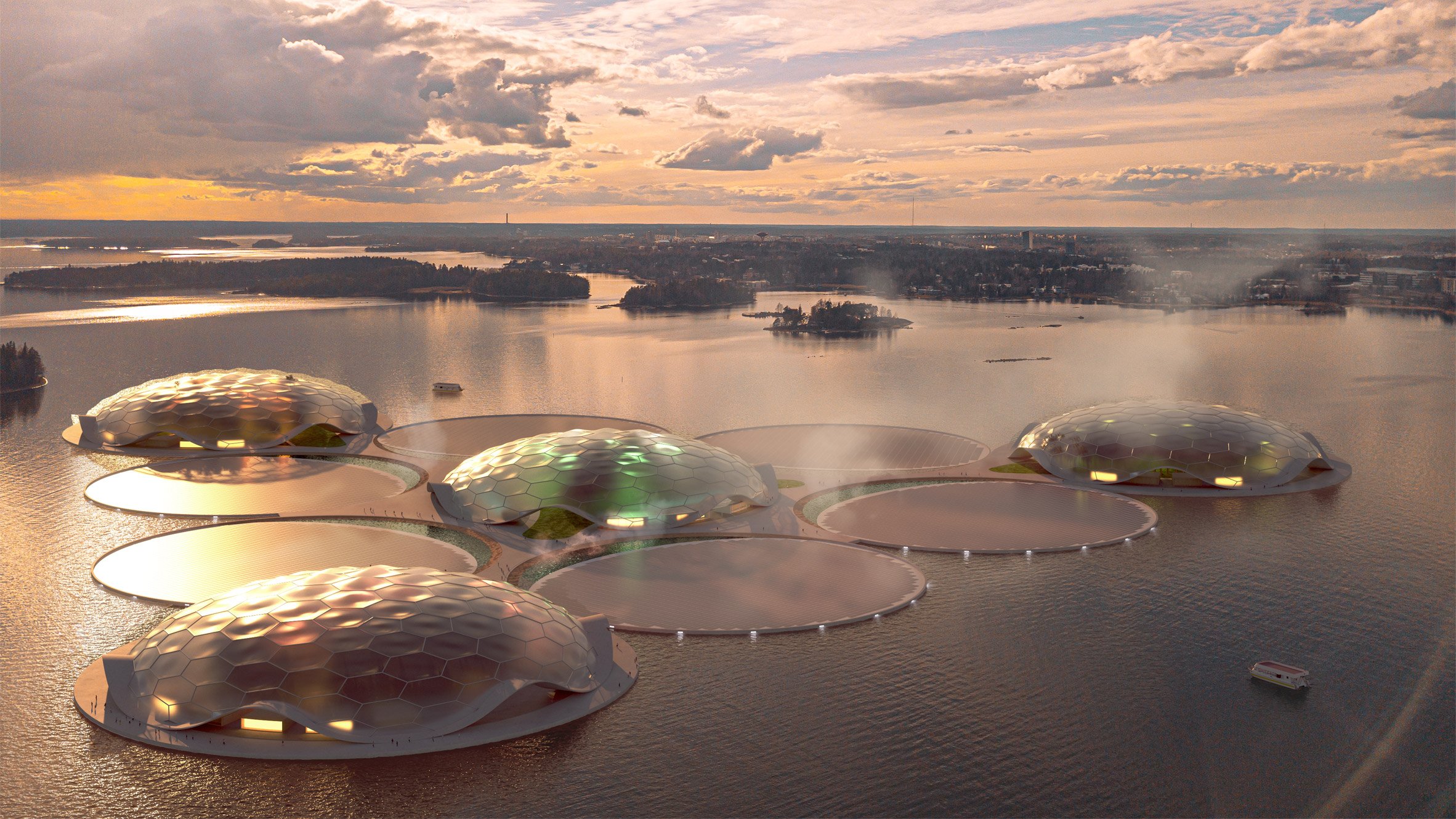 Above: Hot Heart will host tropical rainforests. Image courtesy of CRA.
"Wind power generation has evolved in recent years and is, in fact, the cheapest way to generate electricity. Further, electricity generated by wind power using heat pumps is also the cheapest way to produce district heat," said Jouni Laukkanen, Ramboll Finland's director, who is working with CRA on the project.
"However, it is not always windy. Thanks to the proposed huge heat storage, the use of electricity in district heating production can be timed to windy times and the annual variation in heat demand can be significantly balanced."
The islands will also host tropical forests and ecosystems from around the world, providing the city with additional public space and a new educational attraction
These "Floating Forests" will be on top of four of the cylinders under huge enclosed domes.
Hot Heart will enter master planning phase in 2021 and is expected to be fully completed by 2028.
Comments
---