TECH
German Expo Pavilion to Showcase Ropeless Elevator
Youtube Views

121,416

VIDEO VIEWS
CONSTRUCTION is well underway at the Expo 2020 site in Dubai and many participants have already unveiled their pavilions.
The event which will showcase new technological and societal developments, reflected in the Expo's motto "Connecting Minds, Creating the Future."

The event will also have three sub-themes, namely opportunity, sustainability and mobility. Each of these will be given its own pavilion.
Among the national contributions, Germany has recently made headlines as its pavilion will be showcasing ropeless elevators developed in the country.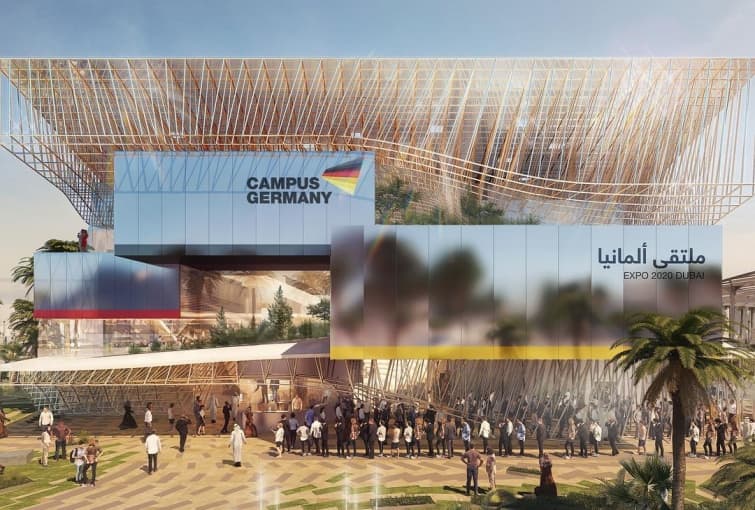 Above: The German pavilion will showcase the country's efforts to switch to cleaner energy (image courtesy of LAVA).
Located in the sustainability zone, the country's pavilion will showcase the country's "Energiewende" policy, in which scientists, industry and the civic society are actively cooperating towards a more sustainable future.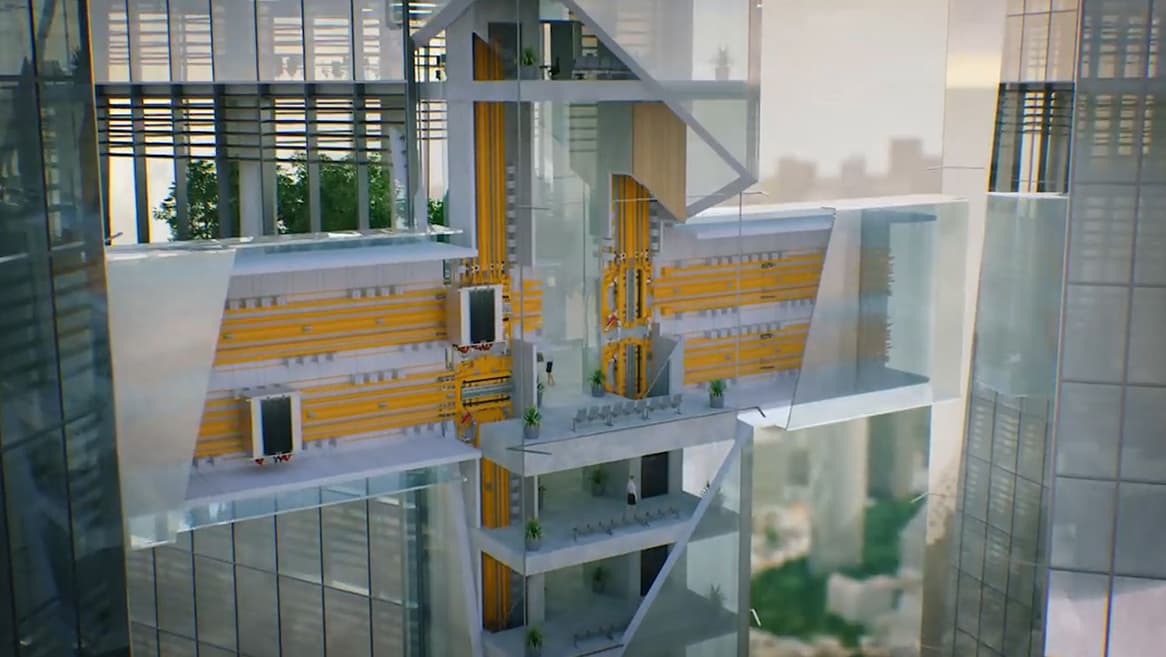 Above: The "Multi" elevator system will be showcased in the pavilion (image courtesy of Thyssenkrupp).
Additionally, the pavilion is also set to feature the "Multi lift" - a ropeless elevator first developed by German manufacturing giant ThyssenKrupp in 2017.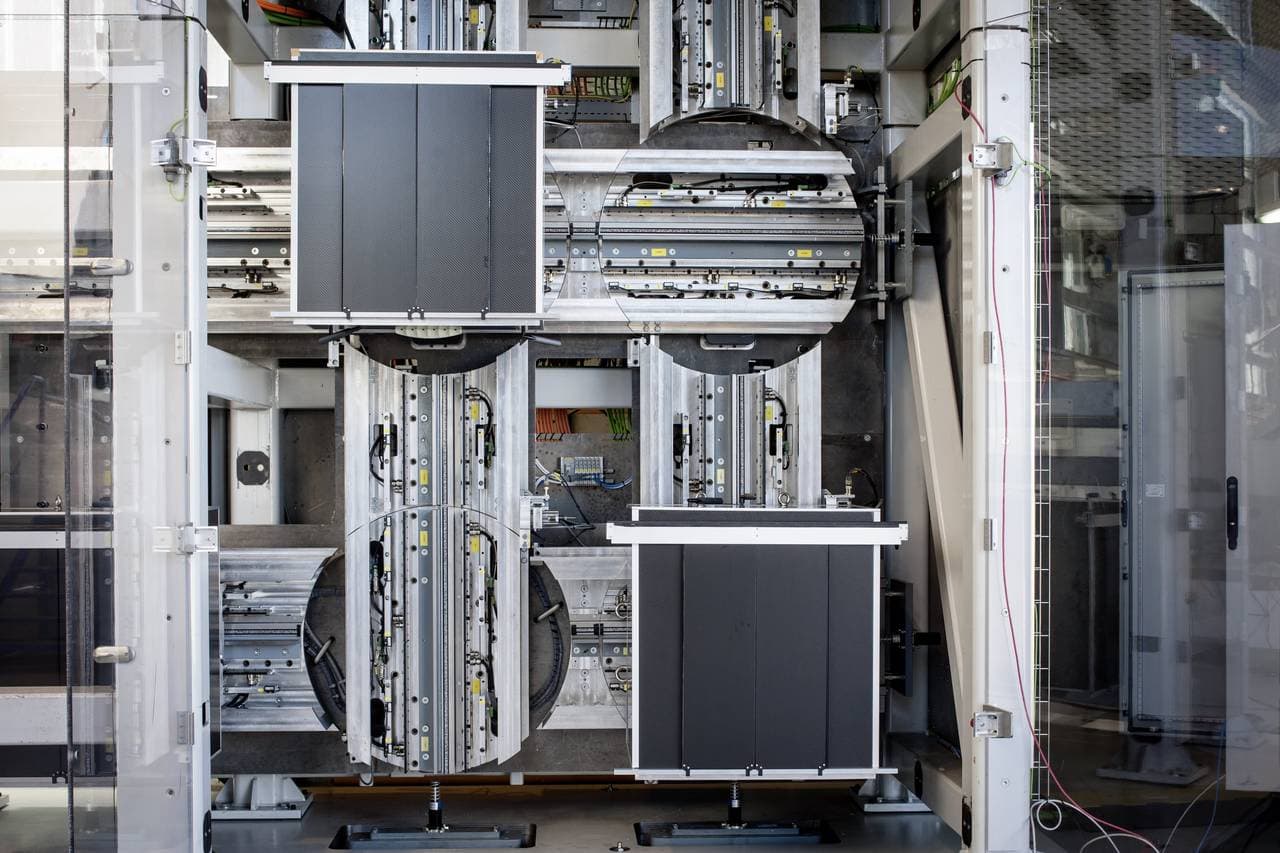 Above: The system uses electromagnetic principles to move the elevators inside the shafts (image courtesy of Thyssenkrupp).
"Multi" uses a system of electromagnetic propulsion to send elevators up and down their shafts.
The system also features junctions that can channel elevators into different shafts. This allows more elevators to use a single shaft, transporting people more efficiently.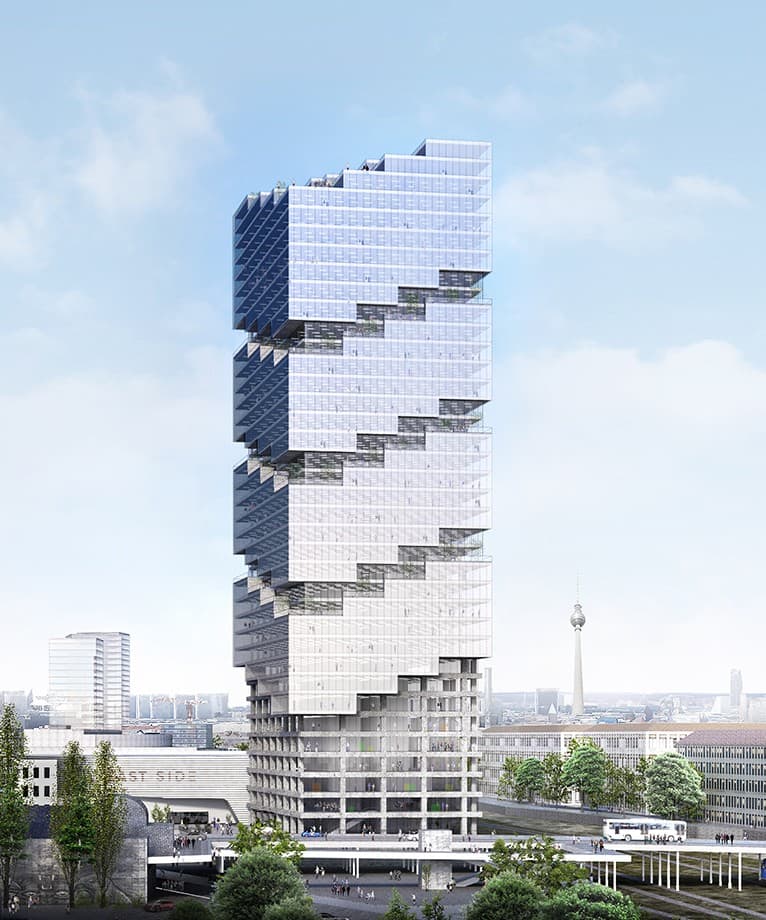 Above: The first actual building with the ropeless elevators will be the East Side Tower in Berlin (image courtesy of BIG).
Apart from saving space given over to elevator cores, the new system also uses up to 70% less peak power than conventional lifts.
Although there are currently no "Multi" elevators in operation, a project for the 140 metre tall East Side Tower in Berlin incorporating the new system, is expected to start construction soon.
Learn more about the history of elevators and the incredible innovations now on the horizon in The B1M's acclaimed "Raising the Roof" documentary:
Comments
---