TECH
Could "SkyPods" Replace Elevators?
Youtube Views

12,922

VIDEO VIEWS
LONDON-based PLP Architecture have proposed a vertical transportation system which could replace conventional elevators in tall buildings.
Unveiled by PLP's head of research, Lars Hesselgren, the so-called "SkyPod" system reinvents the elevator using magnetic levitation.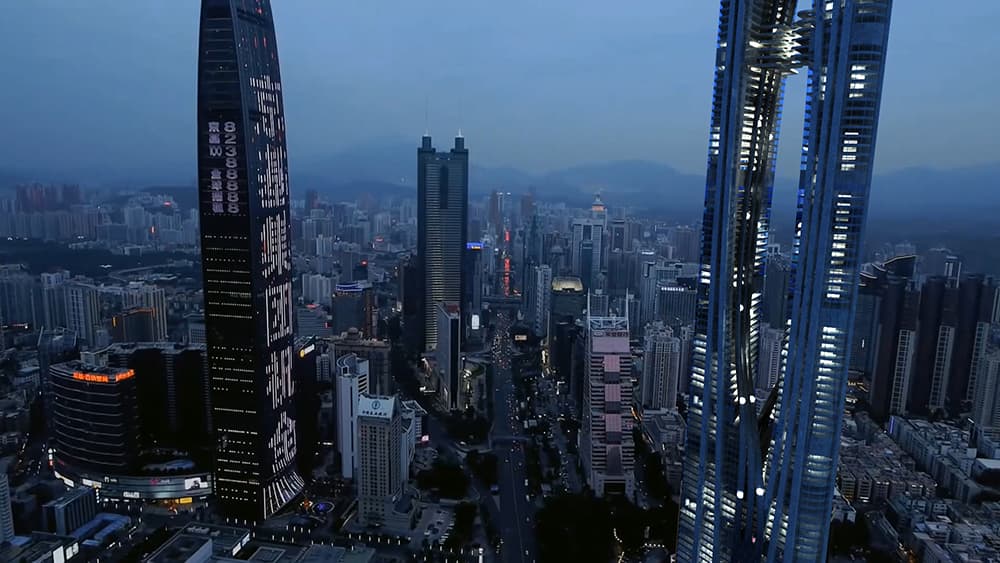 Above: PLP Architecture has designed a new type of elevator and proposed a skyscraper to go with it (image courtesy of PLP Architecture).
The SkyPod system envisages passenger pods being guided along externally fitted tracks, which would loop around high-rise towers.
PLP believe this system could twist and turn on the outside of the buildings, and the track could be laid diagonally, branch off, or merge with other tracks.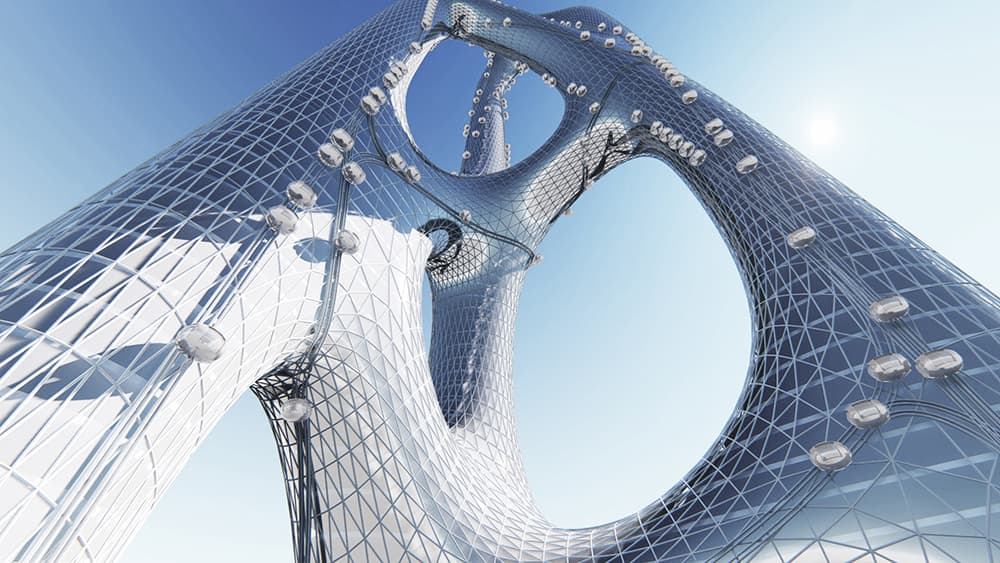 Above: SkyPod networks would be attached to the outside of high-rise buildings (image courtesy of PLP Architecture).
Future skyscrapers could be planned along these lines: as vertical networks featuring a number of stems, which would converge and diverge along SkyPod tracks.
The pod itself is to be digitally stabilised and work as a gyroscope, meaning it's floor would always remain in a horizontal position.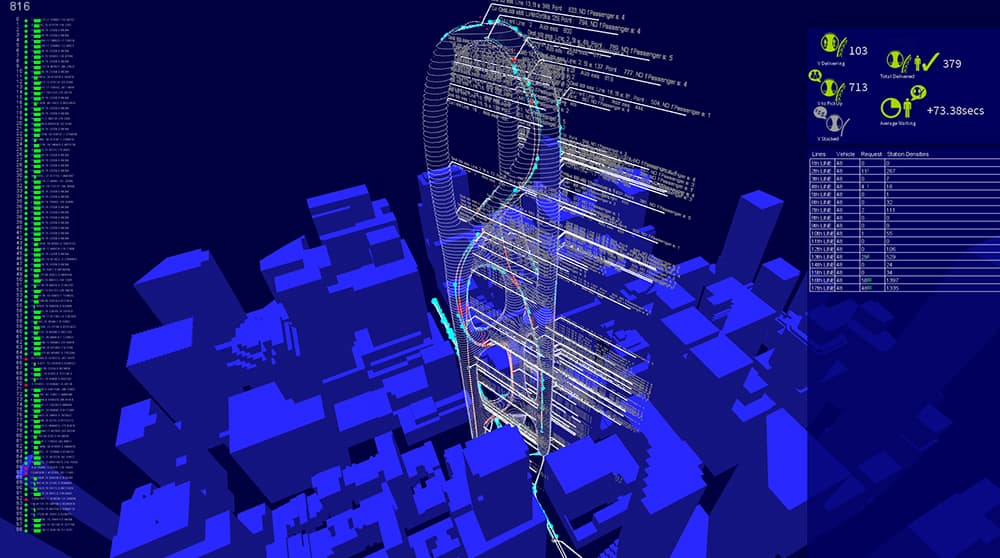 Above: Researchers from PLP ran computer simulation to ensure the "SkyPod" system can perform efficiently and quickly (image courtesy of PLP Architecture).
This would allow users to travel from point to point without having to use walkways between separate towers, and since pods would move autonomously in a loop, waiting times could be reduced.
Additionally, the pods' external position allows for unparalleled views of the surrounding cityscape.
Above: The B1M's video explaining the engineering of Horizontal Elevators.
The SkyPod system is similar - in principle - to ThyssenKrupp's Multi-lift which will be used for the first time on Berlin's East Side Tower, set to complete in 2021.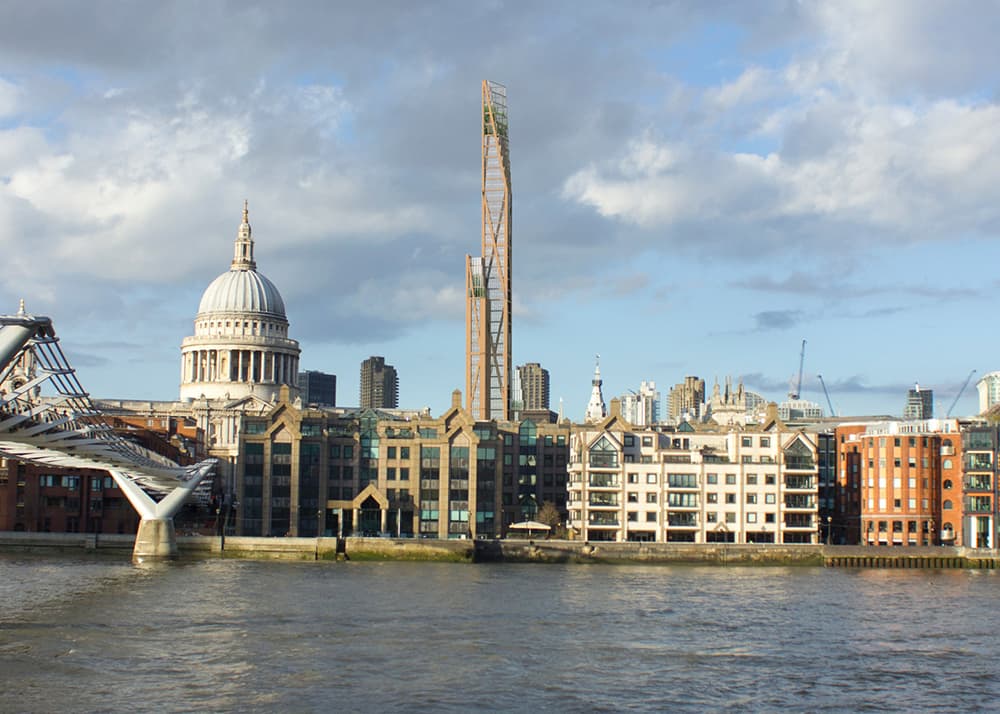 Above: PLP architecture has also designed a theoretical timber tower in the city of London (image courtesy of PLP Architecture).
This is not the first time PLP Architecture has created experimental design. In 2016, the practice unveiled a design for a 300 metre (984 foot) tall wooden skyscraper in Central London, developed in collaboration with the University of Cambridge.
Comments
---