ASIA
Inside the Completed Beijing Daxing Airport
Youtube Views

VIDEO VIEWS
BEIJING's Daxing Airport has completed - well ahead of its planned opening in September 2019.
Designed by Zaha Hadid Architects in 2015, the new facility is designed to alleviate the growing passenger numbers at Beijing Capital International Airport, which handled more than 100 million passengers in 2018.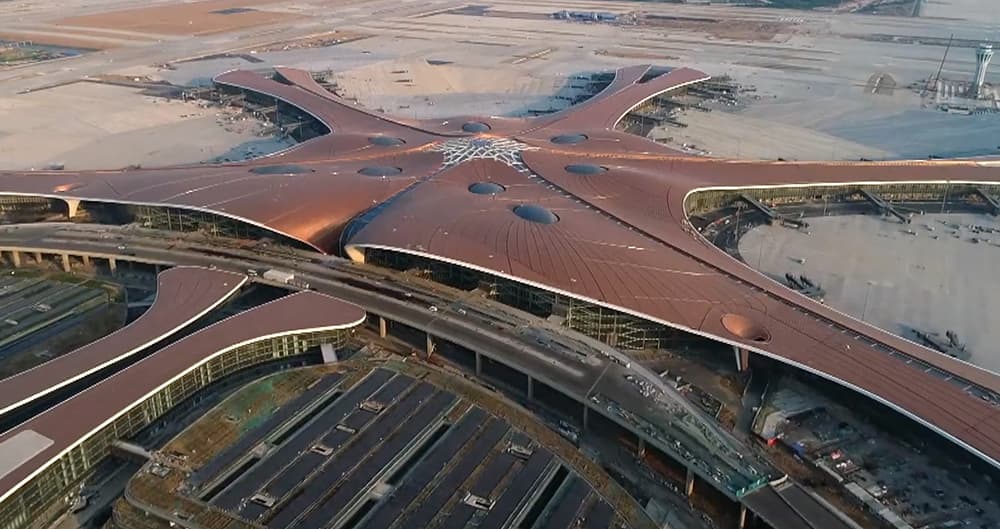 Above: Beijing Daxing Airport has completed and is due to open on 30 September (image courtesy of CGTN).
Although the airport and its connected facilities comprise more than one million square metres, the radial layout means that travellers in the terminal are never more than 600 metres from their boarding gate.
The efficient layout means that once a person clears security, they would be able to walk to any of the terminal's 78 gates in less than eight minutes.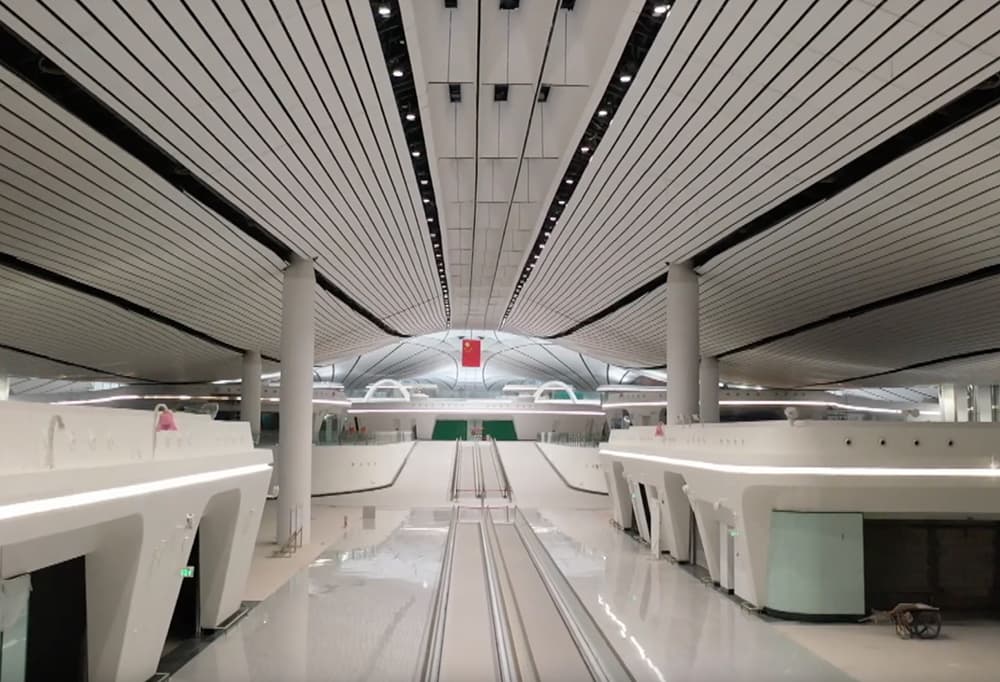 Above: The airport's radial layout enables efficient circulation for travellers (image courtesy of CGTN).
Other features include a large central skylight, which extends the length of the building, bringing natural light deep into the concourse.
The airport's sprawling roof structure required 57,000 tonnes of steel to construct.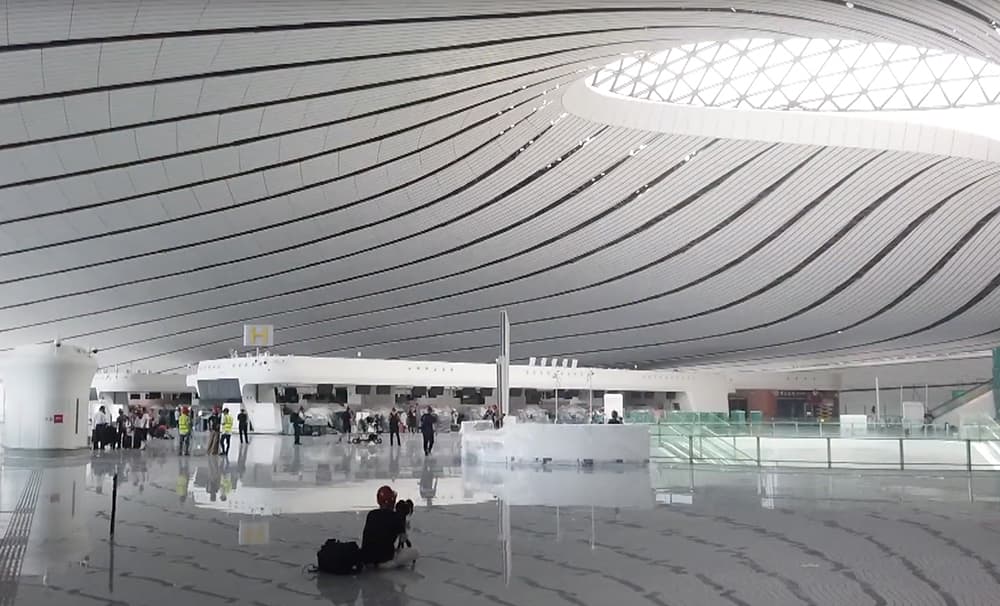 Above: The terminal will be able to handle 72 million passengers annually (image courtesy of CGTN).
Costing an estimated USD $12 billion, the airport currently comprises four runways and will be able to handle 72 million travellers and 620,000 take-offs and landings annually.
There is room to add more runways and terminals in the future. The number of passengers using the airport could eventually exceed 100 million a year.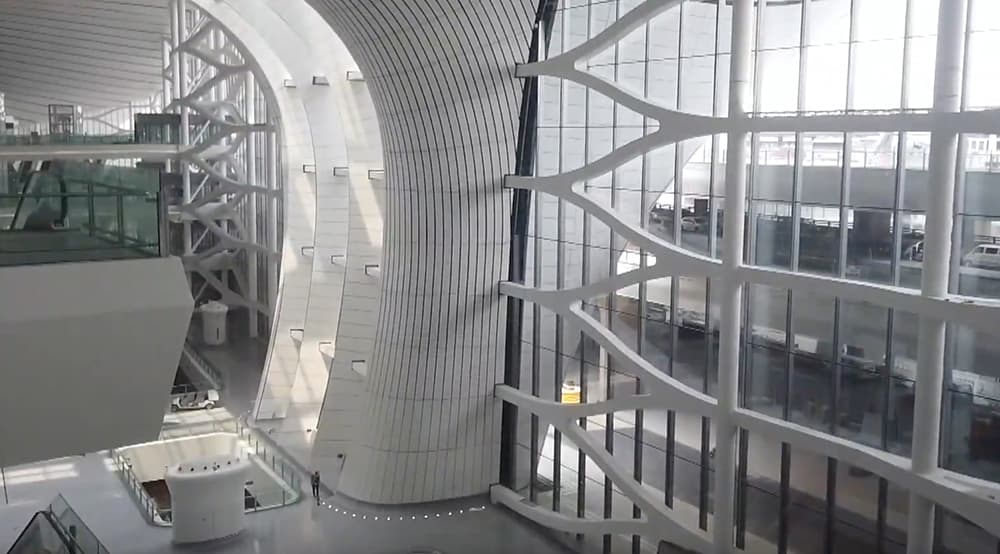 Above: The opening of Daxing will also coincide with the closing of the city's historic Nanyuan Airport (image courtesy of CGTN).
The opening of the new airport will also result in the closure of the historic Beijing Nanyuan Airport, which opened in 1910 but only handled around 6.5 million passengers last year.
A new subway line, which connects the airport to the city, as well as a new high-speed rail line, are currently under construction and are on schedule to complete in time for the opening.
To learn more about other impressive airports taking off by 2025, watch The B1M's documentary below:
Comments
---