EUROPE
EU's Tallest Tower under Construction in Poland
Youtube Views

4,885

VIDEO VIEWS
CONSTRUCTION of the European Union's (EU) tallest skyscraper - the Varso Tower - is currently on track with foundations finished and the superstructure standing at the top of the lobby.
Designed by British practice Foster + Partners and financed by HB Reavis, the Varso Tower is located in the up-and-coming high-rise district of Warsaw, Poland.
It sits adjacent to its sister development, Varso Place, part of which has already topped out.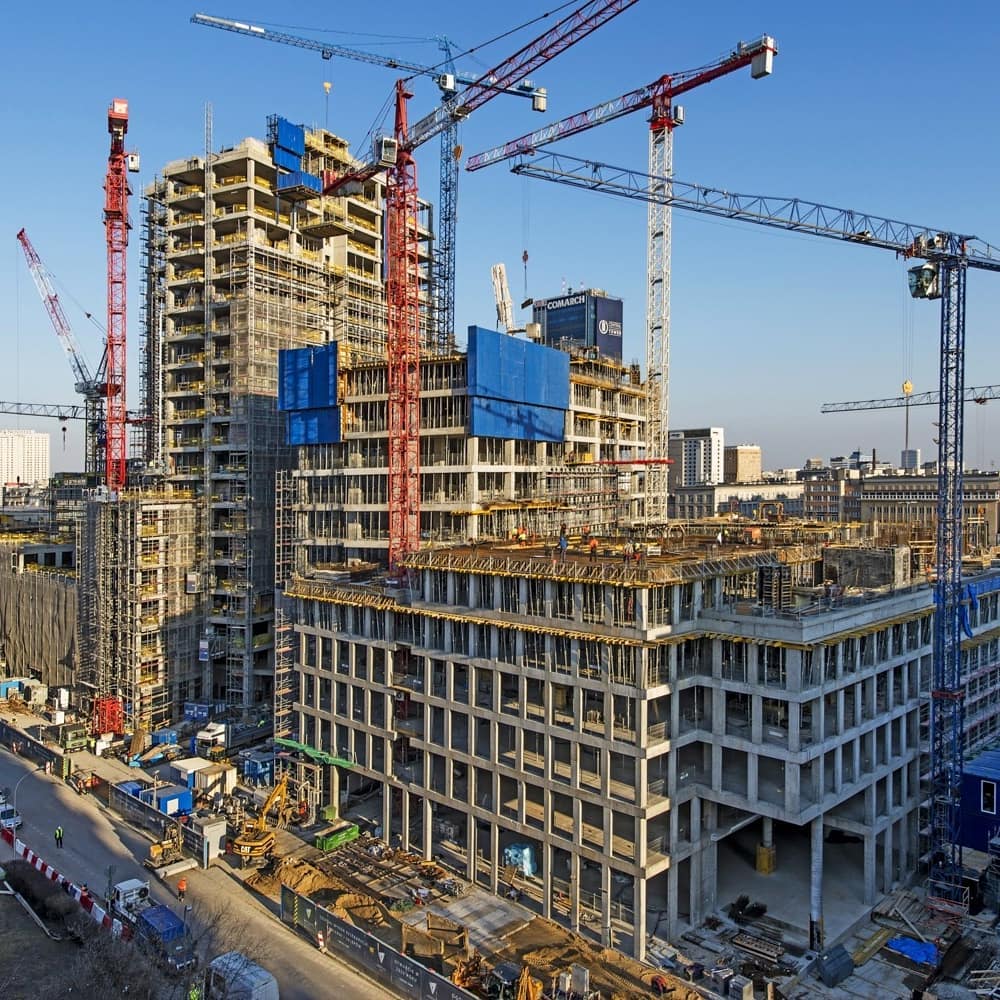 Above: Parts of the development have already topped out (image courtesy of HB Reavis).
The top of its spire will be 310 metres (1,017 feet) above the ground, a fraction taller than the 309.7 metre (1,016 foot) tall Shard in London, which is currently the EU's tallest building.
It will, therefore, be the EU's tallest building even if the United Kingdom does not leave the EU by the end of 2019.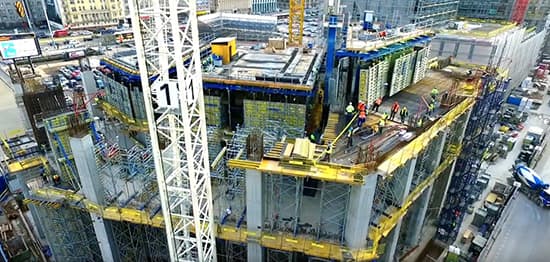 Above: The structure of the 12-metre tall lobby of the Varso Tower has recently completed (image courtesy of HB Reavis).
According to the developer, the skyscraper is now set to grow at the rate of one floor per week. At that rate, the 53-storey tower should top out in a year's time.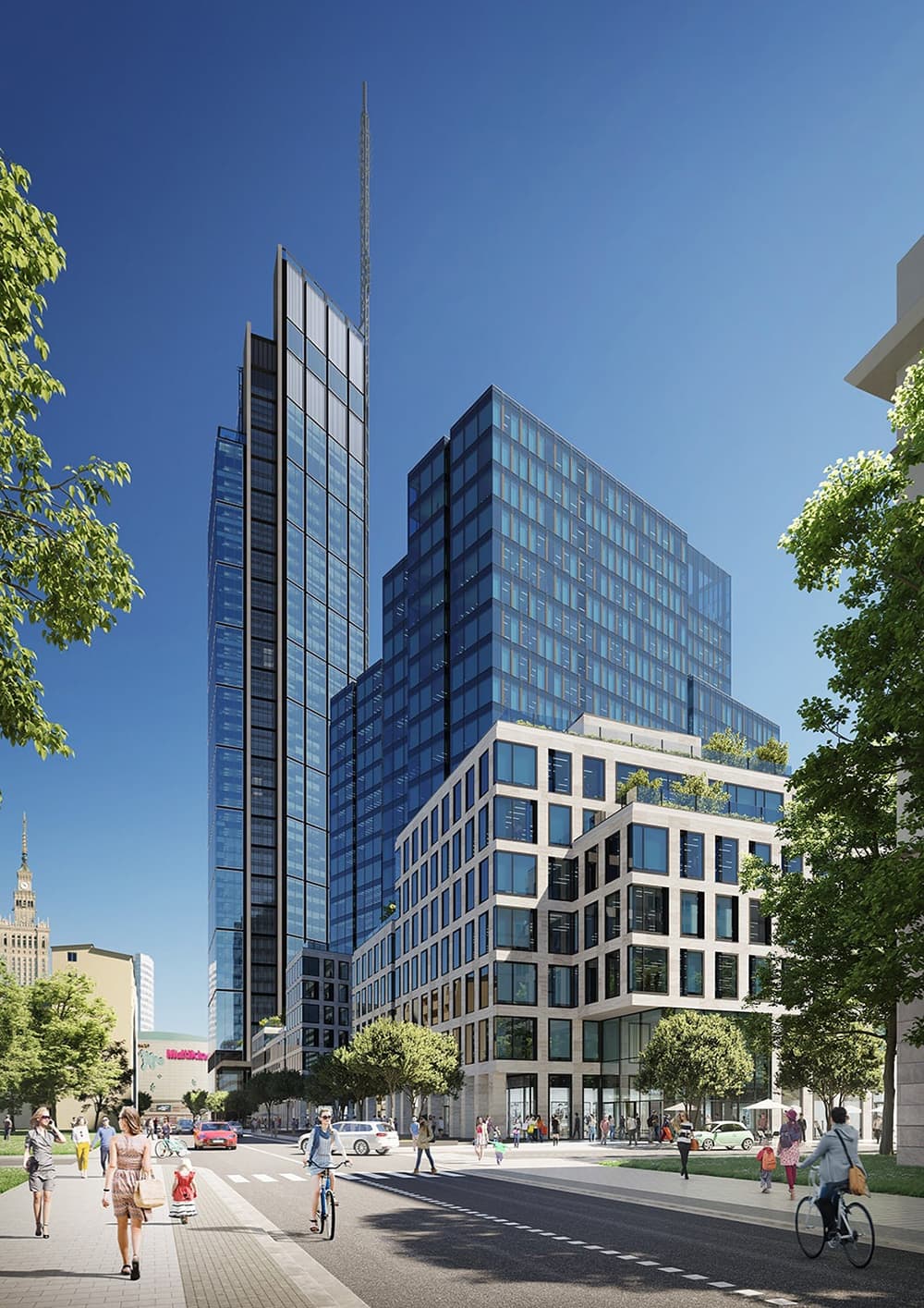 Above: The new complex consists of two smaller buildings and Varso Tower, which will become the EU's tallest building when complete in 2020 (image courtesy of HB Reavis).
The 145,000 square metre development will include office and retail spaces and has been designed with a BREEAM Outstanding rating in mind.
The Varso Tower will also include an observation floor located 230 metres above street level.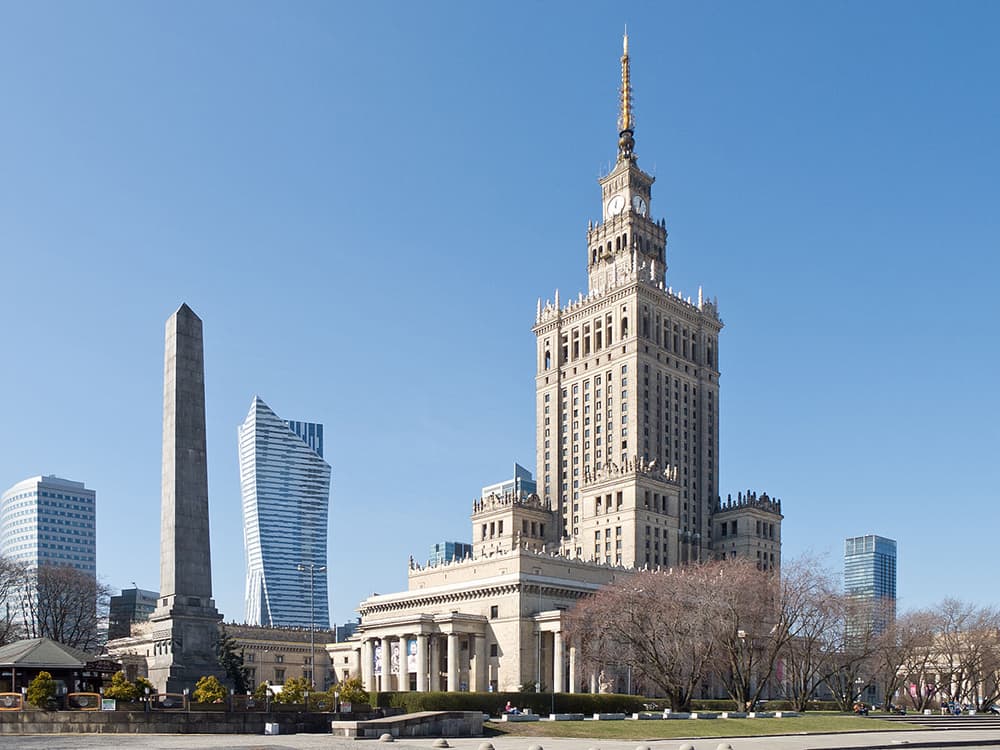 Above: Warsaw's current tallest building was built in 1955 (image courtesy of Carlos Delgado).
Warsaw is currently home to 11 skyscrapers - that is, buildings taller than 150 metres in height. The vast majority of these were built after the collapse of the communist regime in 1989.
However, the tallest building in the city is still the 237 metre (778 foot) tall Palace of Culture and Science built in 1955.
Comments
---