NORTH AMERICA
Construction Time-Lapse of Mexico City's Tallest Tower
Youtube Views

VIDEO VIEWS
THE construction of Mexico City's tallest tower - the impressive 246 metre (807-foot) "Torre Reforma", which was engineered to withstand 2,500 years of predicted seismic activity - has been captured in this time-lapse video.

Mexico is highly prone to earthquakes, a factor which presented a significant engineering challenge for the skyscraper's designer, LBR&A Architects, and engineer, Arup.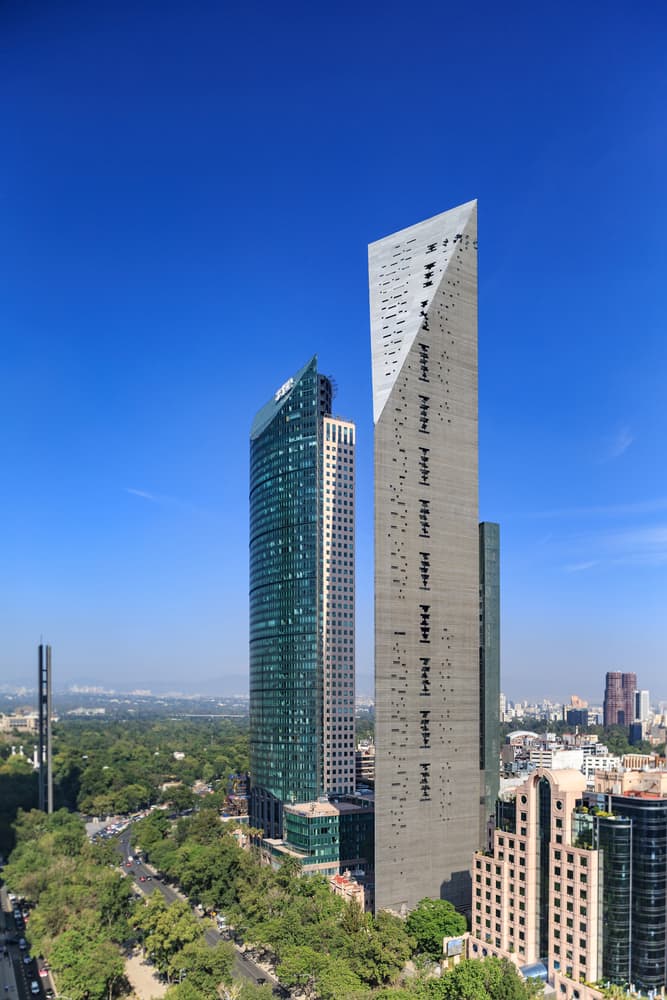 Above: Torre Reforma is the tallest building in Mexico City (image courtesy of Alfonso Merchand).
While Torre Reforma features a principal glazed facade facing the Paseo de la Reforma, the two secondary facades are formed of concrete.
The vertical faces were cast in-situ, while the chamfered part of the tower is clad in concrete panels to preserve its monolithic appearance.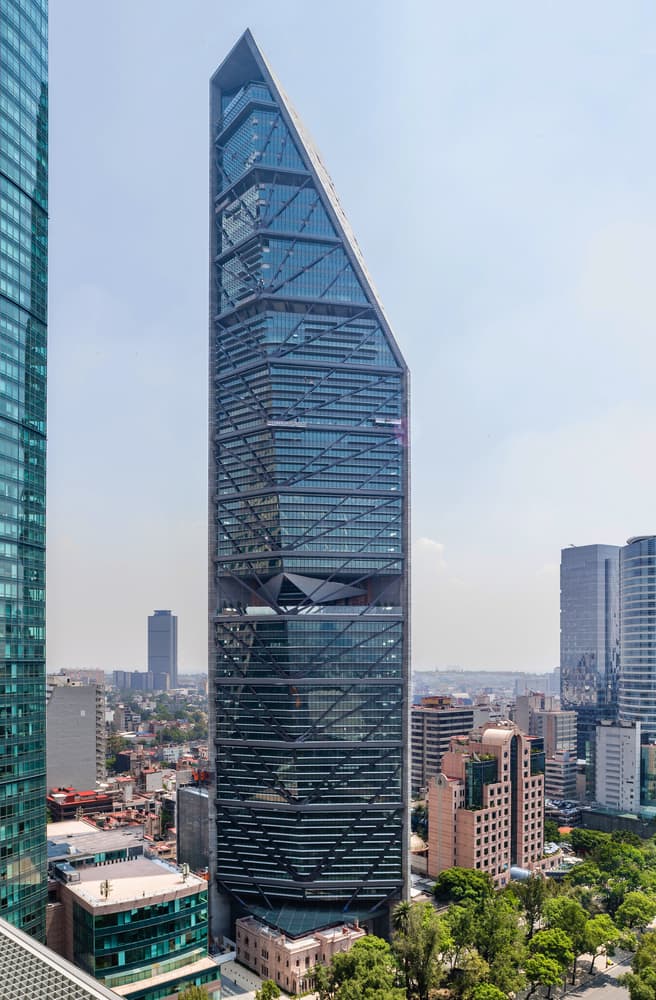 Above: The tower's principal, glazed facade faces the Paseo de la Reforma avenue (image courtesy of Alfonso Merchand).
Internally, the building comprises of 14 four-storey groupings, each of which features its own interior garden.
The tower also contains a gym, a shared outdoor terrace and ground floor retail mall.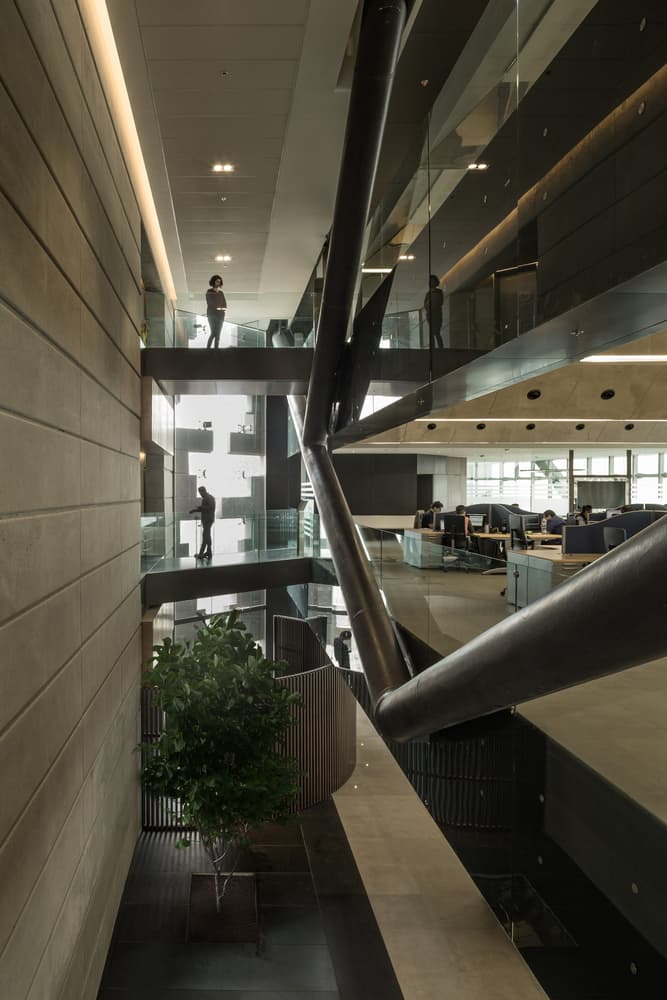 Above: The interior is organised into four-storey clusters that contain a planted common area (image courtesy of Alfonso Merchand).
The building was engineered to enable the preservation of a historical house from 1929 at its base. However during construction, the older building was incredibly moved to one side, before being moved back into its original position (you can watch a video of this process HERE).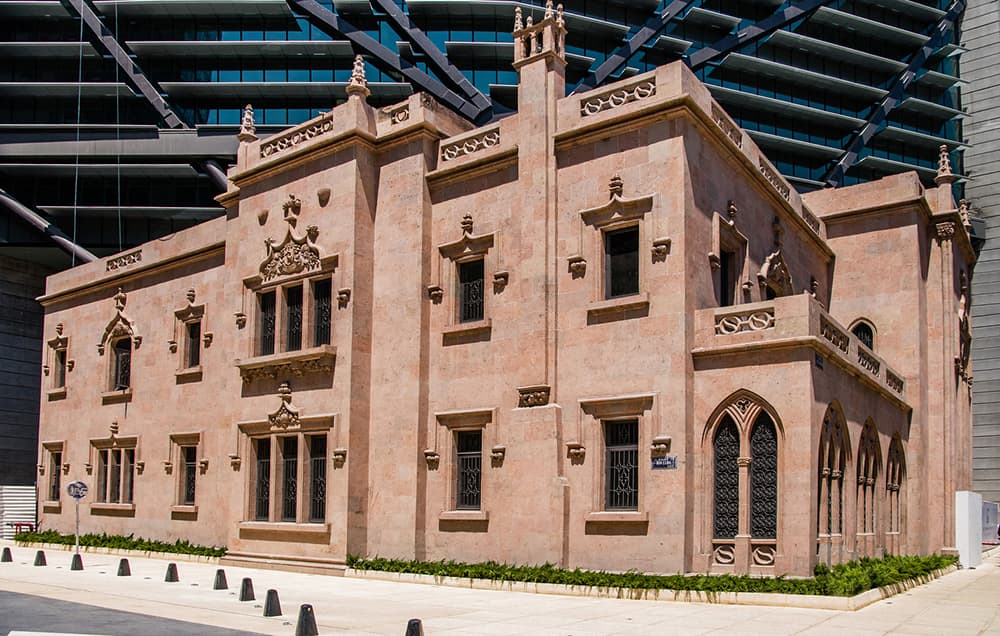 Above: An existing historic building, dating from 1929, is incorporated into the Torre Reforma's entrance lobby (image courtesy of Alfonso Merchand).
Construction began in 2008 and Torre Reforma was briefly the tallest structure in Mexico between July 2015 and May 2016 (whilst it was still under construction). It has been subsequently overtaken by Monterrey's 280 metre (918-foot) "Torre KOI".
Learn more about the construction and earthquake engineering of the Torre Reforma in our short documentary HERE.
Comments
---