DIGITAL CONSTRUCTION
Building an Engineering School in France's "Silicon Valley"
Youtube Views

VIDEO VIEWS
A NEW video has emerged showing the construction of "Lab City", a key facility in the French bid to create a tech hub to rival Silicon Valley.
Located on the Saclay plateau, 20 kilometres (12 miles) south of Paris, the emerging technology cluster is expected to accommodate 20% of all French research capacity by 2020.
To ensure its long term viability, it will be connected to the Grand Paris Express in 2027.
Above: By building new research facilities such as Lab City, Paris aims to build a tech hub to rival Silicon Valley ( image courtesy of Devisubox and OMA).
Lab City, the new building designed by Dutch architecture firm OMA, is a 48,000 square metre (430,500 square foot) cluster of laboratories, offices, lecture halls and varying educational spaces.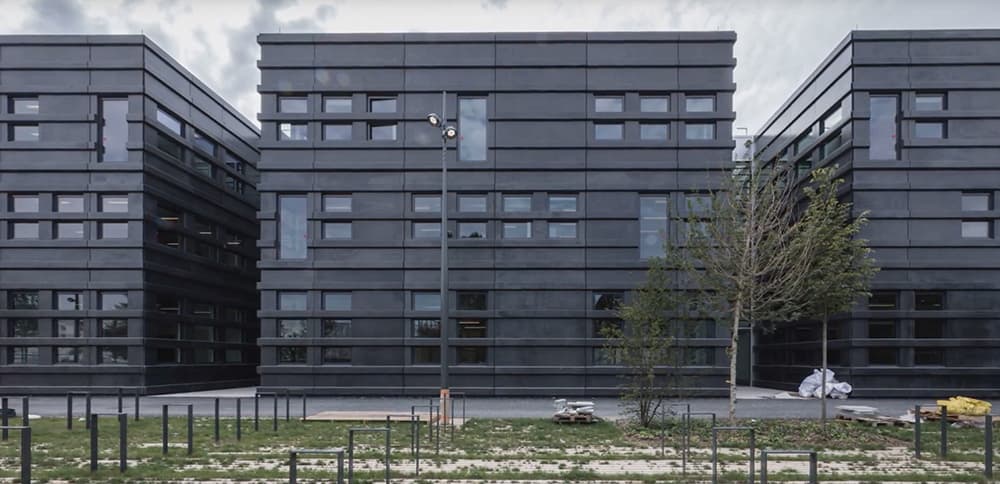 Above and Below: The complex is broken down into a cluster of pavilions, the space between which is covered by an ETFE roof (images courtesy of Devisubox and OMA).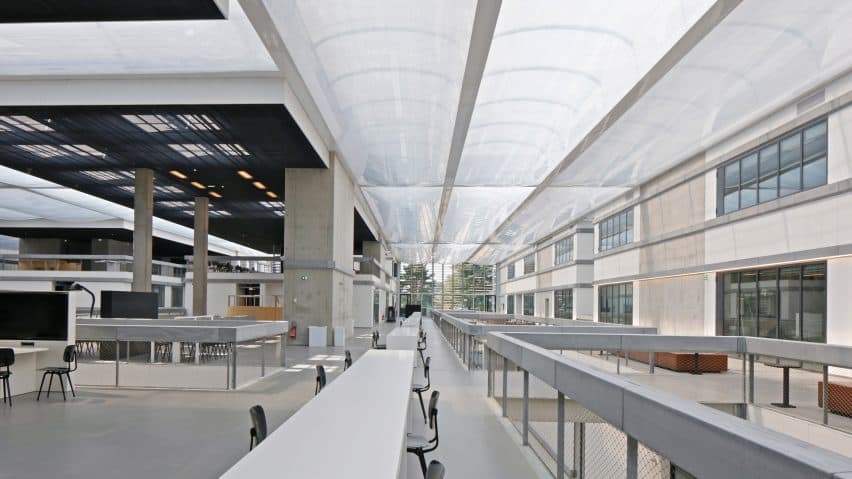 Built between 2014 and 2017, the building was conceived as a 'city within a city' and is broken into a number of pavilions arranged in a grid pattern, with an ETFE canopy covering the entire complex.

This arrangement creates a permeable building filled with natural light and bright social spaces for students and staff alike.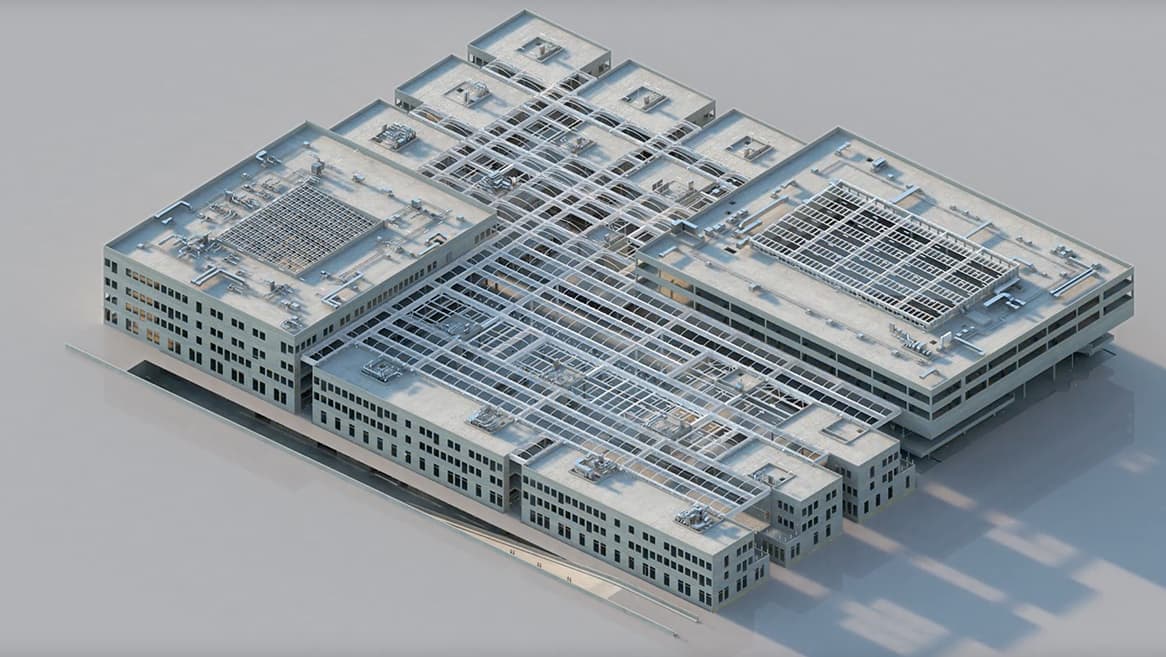 Above and Below: The building's relatively simple geometry accommodates a complex system of services, required for a high end experimental facility (images courtesy of ALTO Ingénierie).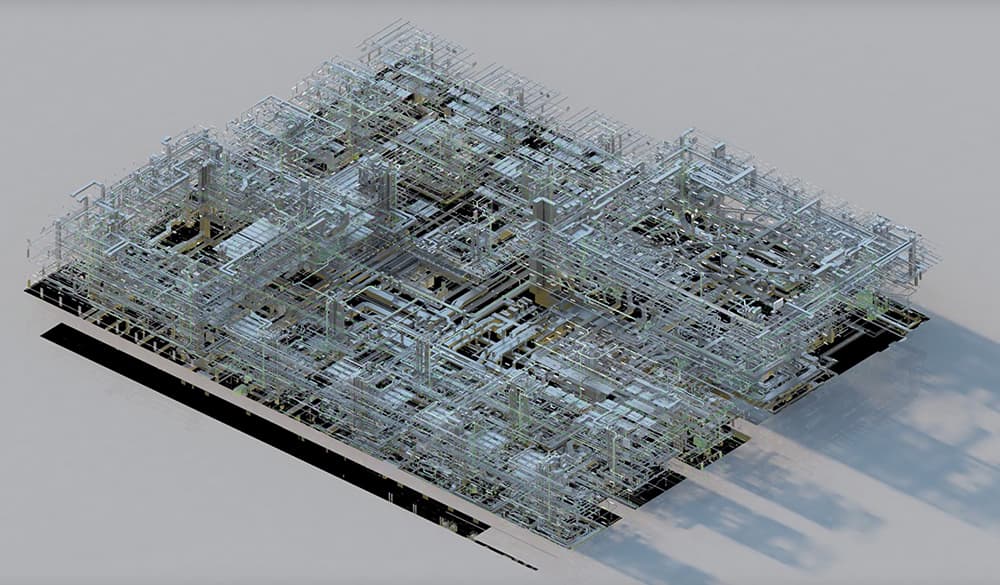 Although the building is relatively simple in its geometry, working in 3D enabled co-ordination of the facility's complex mechanical services during the design and development phase.
Digital tools allowed engineers to tailor building services and pathways to the specific requirements needed for each different type of laboratory. Early clash detection helped to prevent delays and costly mistakes during construction.
Working with digital tools also drove a higher degree of quality control, and helped to ensure that the project remained on time and budget.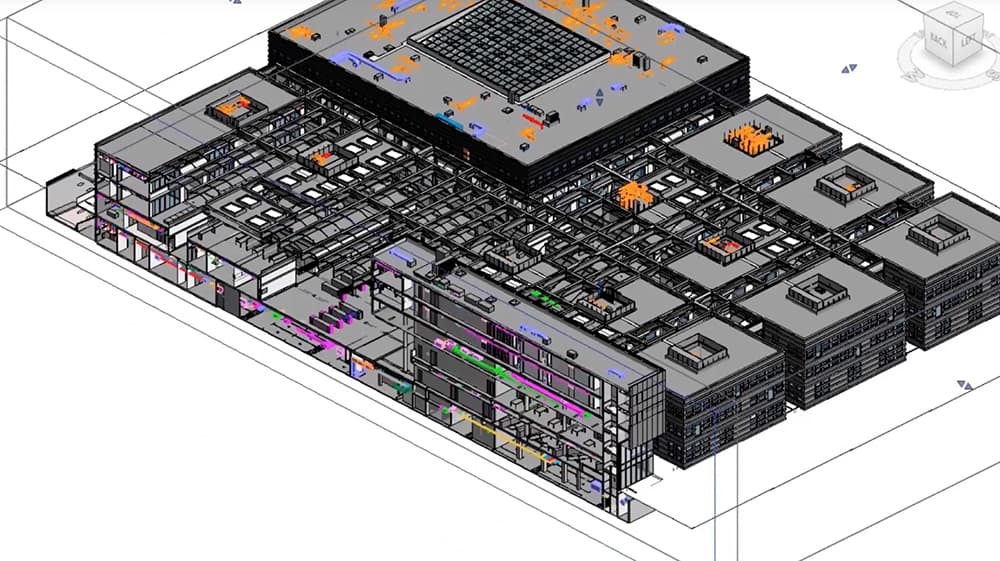 Above: Part of the building's graphical model (images courtesy of ALTO Ingénierie).
Comments
---