TECH
Building a Fibreglass Vault Villa
Youtube Views

VIDEO VIEWS
SPANISH architect Enric Ruiz-Geli and his studio Cloud 9 have completed an experimental fibreglass dome villa on the north-east coast of Spain.
Documenting the whole process, the extensive footage above captures the whole building process, from the more traditionally executed initial groundworks and foundations, to the erection of the residence as well as its interior fit-out.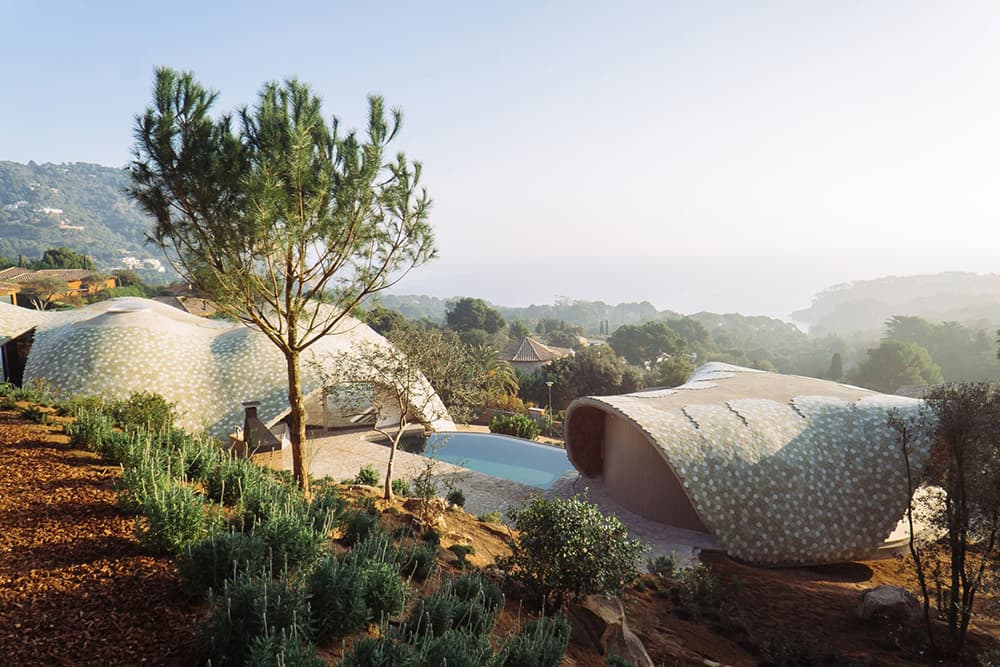 Above: The vaulted structure was built using prefabricated fibreglass shells (image courtesy of Jordi Alcalà).
Cloud 9 collaborated with students from Art Center College of Design Pasadena and contractor Daró La Bisbal on the scheme.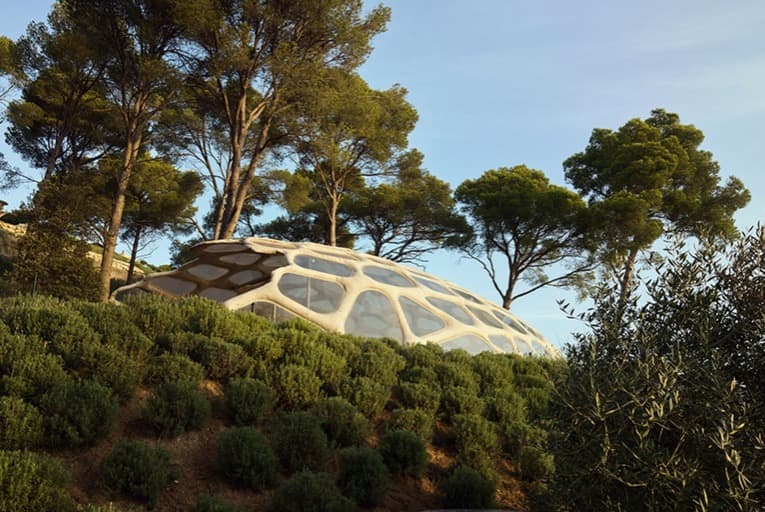 Above: The carport was designed by students from Art Centre College of Design Pasadena (image courtesy of Jordi Alcalà).
The villa, consisting of two pavilions and a carport, was built to show how contemporary construction techniques can be used in a domestic setting.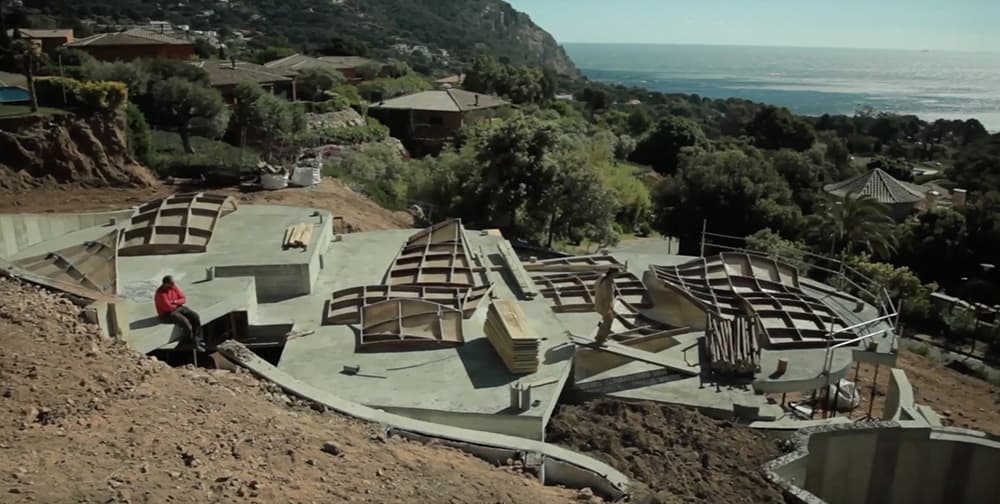 Above: The building's foundations were constructed in a more traditional way before the fibreglass vault's were assumed on top ( image courtesy of Daró La Bisbal).
The two buildings that comprise the living spaces have been built using a prefabricated fibreglass shell that was assembled on site, covered in insulating foam to ensure thermal comfort and sprayed with a thin layer of concrete to increase its rigidity.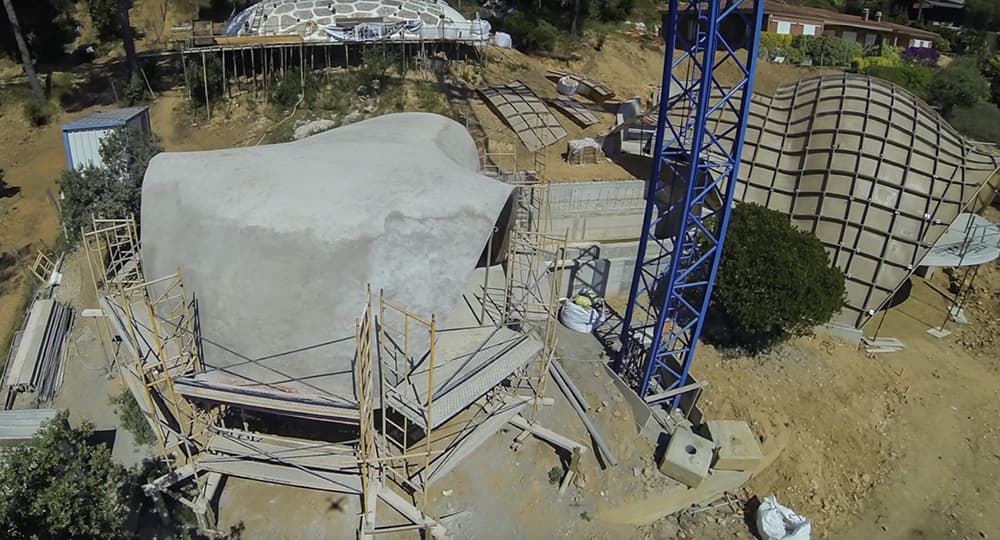 Above: The fibreglass vaults were covered in insulating foam and finished with a layer of reinforced concrete (image courtesy of Daró La Bisbal).
Designed by the students, the carport was built using inflatable formwork, which was filled using a specially formulated light concrete and was supported from underneath by an air cushion.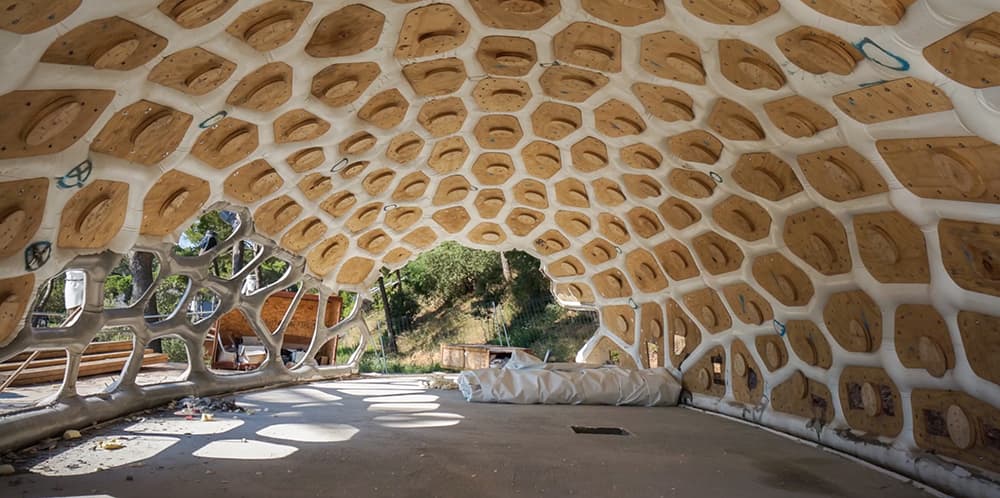 Above: The carport was made using an inflatable formwork held in place using an air cushion, which can be seen rolled up in the background ( image courtesy of Daró La Bisbal).
The shape of the buildings is based on traditional vaulted construction typical in the region and specially designed ceramic tiles have been installed on the inside to help modulate interior temperature and moisture.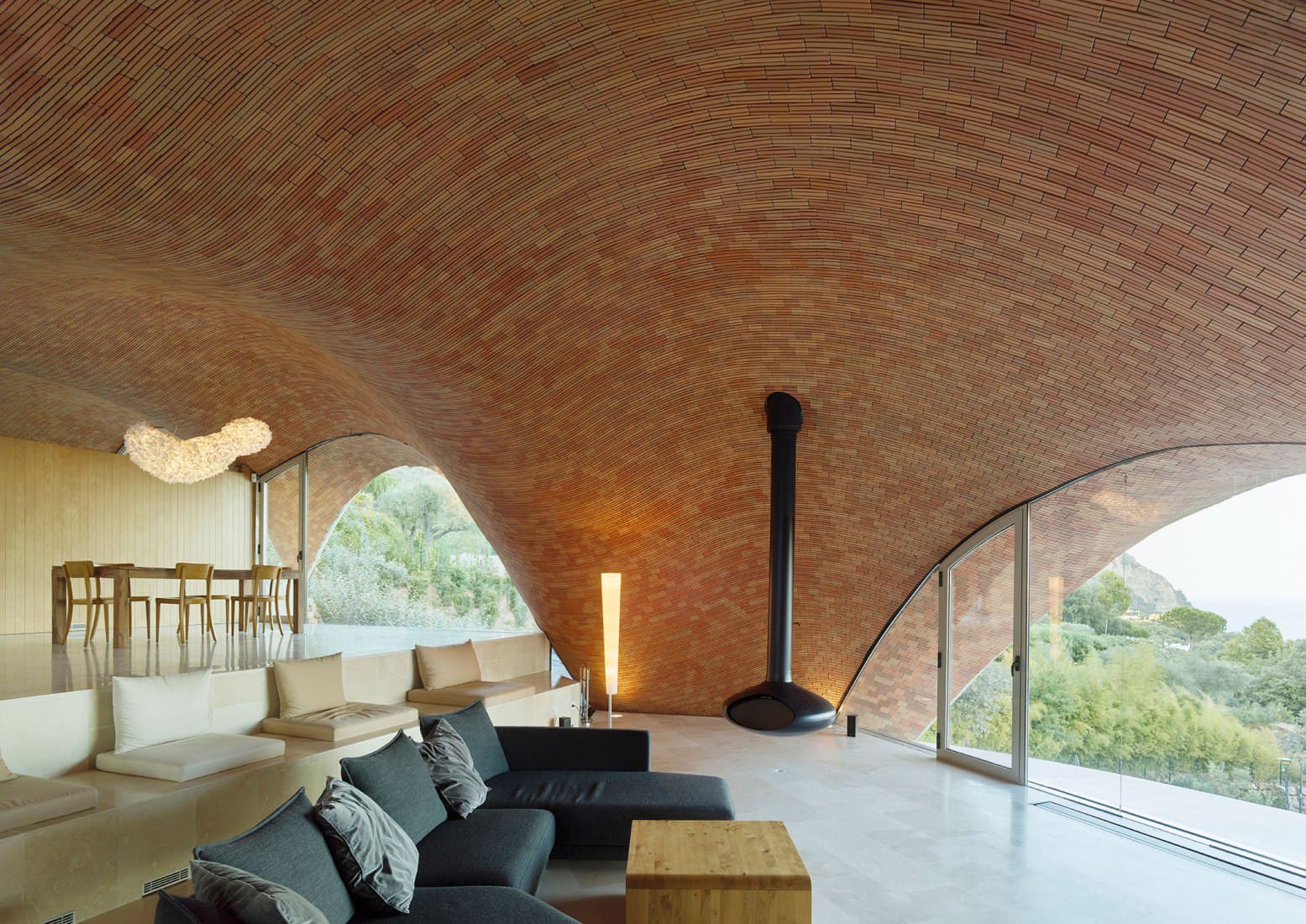 Above: The interior of the vault was covered in ceramic tiles which help regulate internal temperature and moisture (image courtesy of Gregori Civera).
Additionally, the landscaping has been adapted to the dry climate - the villa's swimming pool has been designed to be filled with collected rainwater and filtered using natural processes.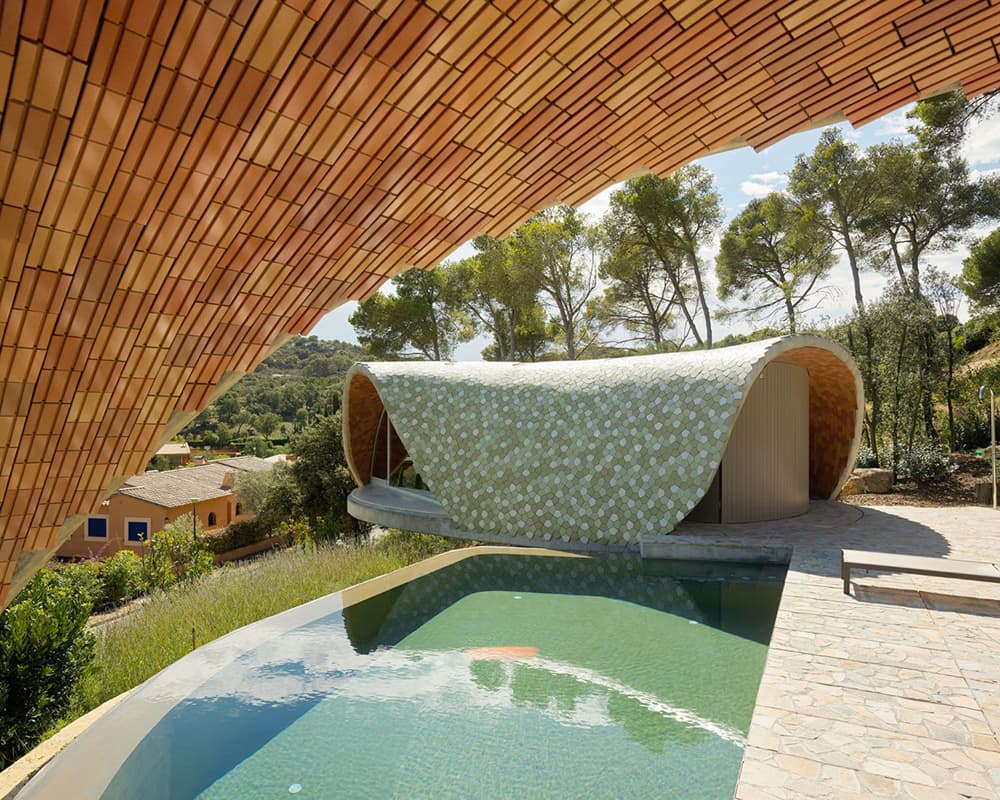 Above: The villa's pool uses naturally filtered rainwater (image courtesy of Gregori Civera).
Because the structure is built on a steel hillside, it required sizeable traditional concrete foundations to stabilise the soil - however, the technology could be used to build lighter structures in the future on less challenging sites.
Comments
---