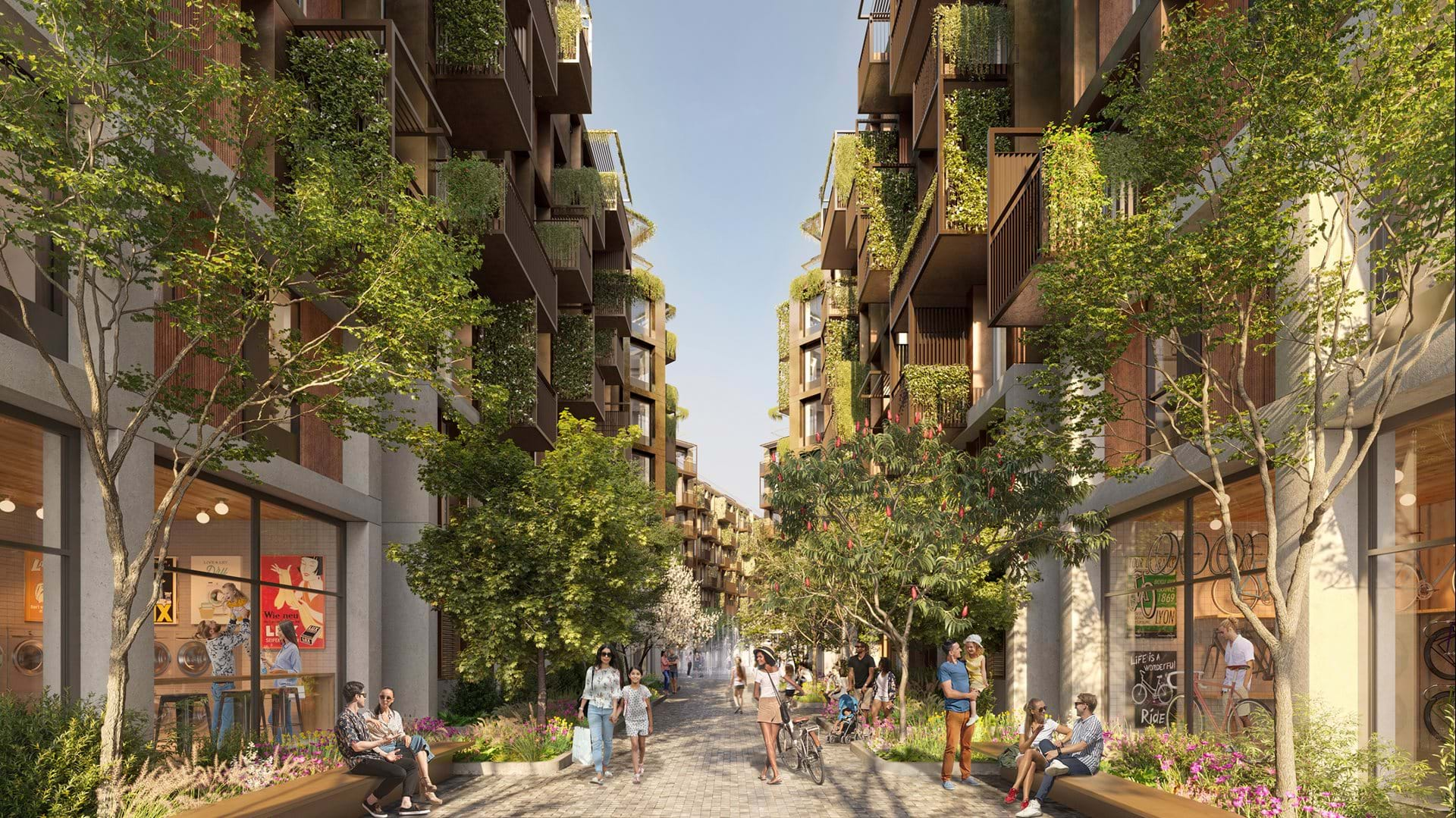 CITIES
This former factory will be transformed into the largest timber development in Chile
FOSTER + PARTNERS has announced its first project in Chile - transforming a former mid-twentieth century factory into a mixed-use urban quarter in the heart of Santiago, the country's capital.
The firm's master plan of the site includes the adaptive reuse of the existing building while also introducing timber as the primary new building material.
The development, dubbed La Fabrica, will be modelled on the former factory - aiming to recreate the live-work community of the building where workers were provided housing and day-care facilities on neighbouring sites.
"La Fabrica offers an incredible opportunity to interweave the industrial heritage of the city with the urgent present need to establish a sustainable model of development," explains Head of Studio David Summerfield in a press release.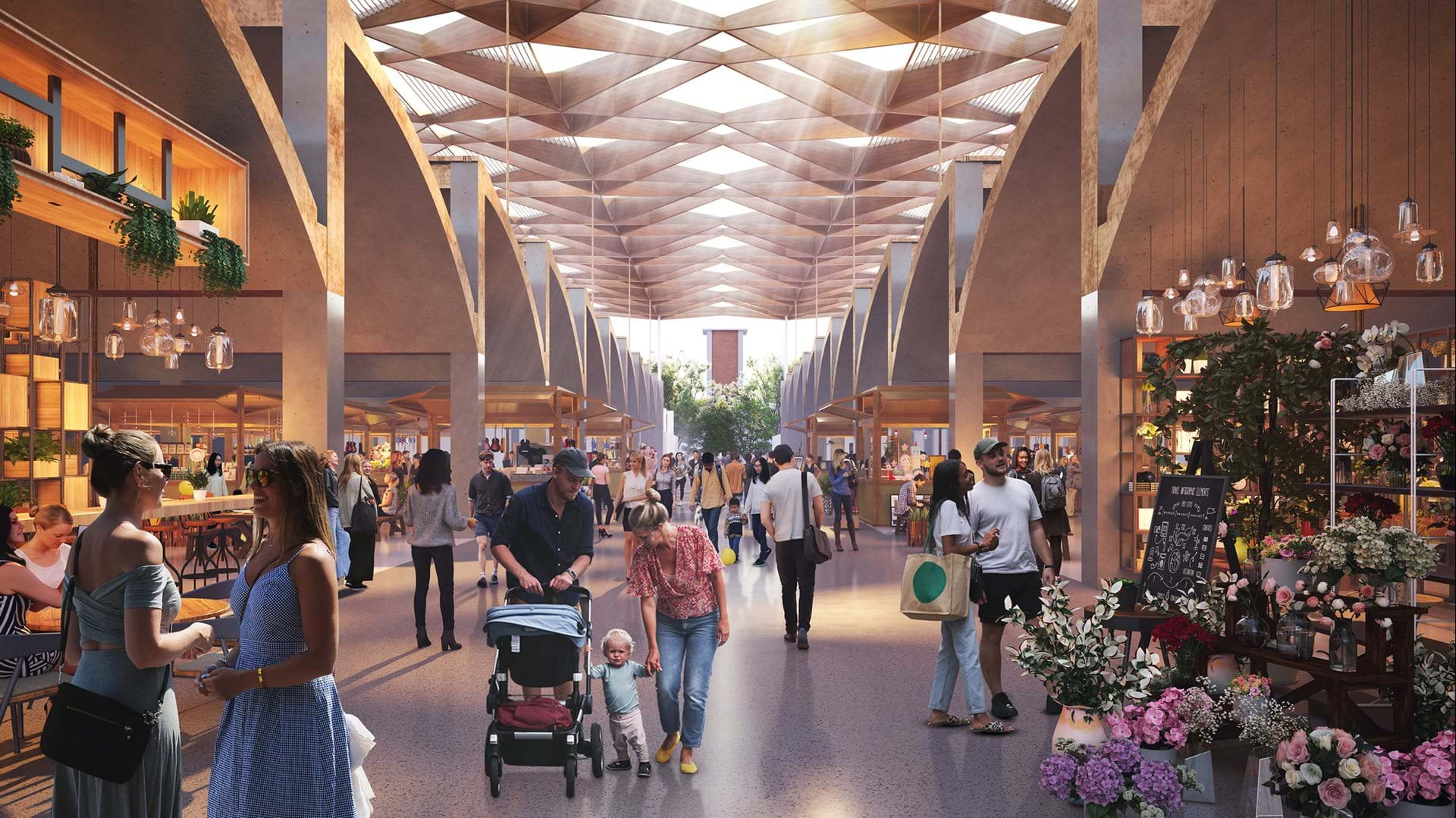 Above: The factory's distinctive lightweight concrete vault roof has been extended through the rest of the building. Image courtesy of Foster + Partners.
"The project brings together the revitalisation of a historic landmark, the creation of an exciting mixed-use neighbourhood and the construction of one of the largest new mass timber buildings in the region which will form the benchmark for sustainable buildings in the region."
The factory features a distinctive lightweight concrete vault roof, characteristic of buildings from that time. This allowed for natural daylight to flood the interior.
Architects have extended this roof across the entirety of the new building while densifying the edges of the site to respond to the surrounding neighbourhood.
This has helped to create a sheltered pedestrian boulevard through the centre of the development, from the existing clocktower in the north to the southern edge of the site.
This central part of the site will house a shopping centre, while the edges will hold a rich mix of low-rise office spaces, sports, entertainment, medical facilities, market stalls, shops and restaurants.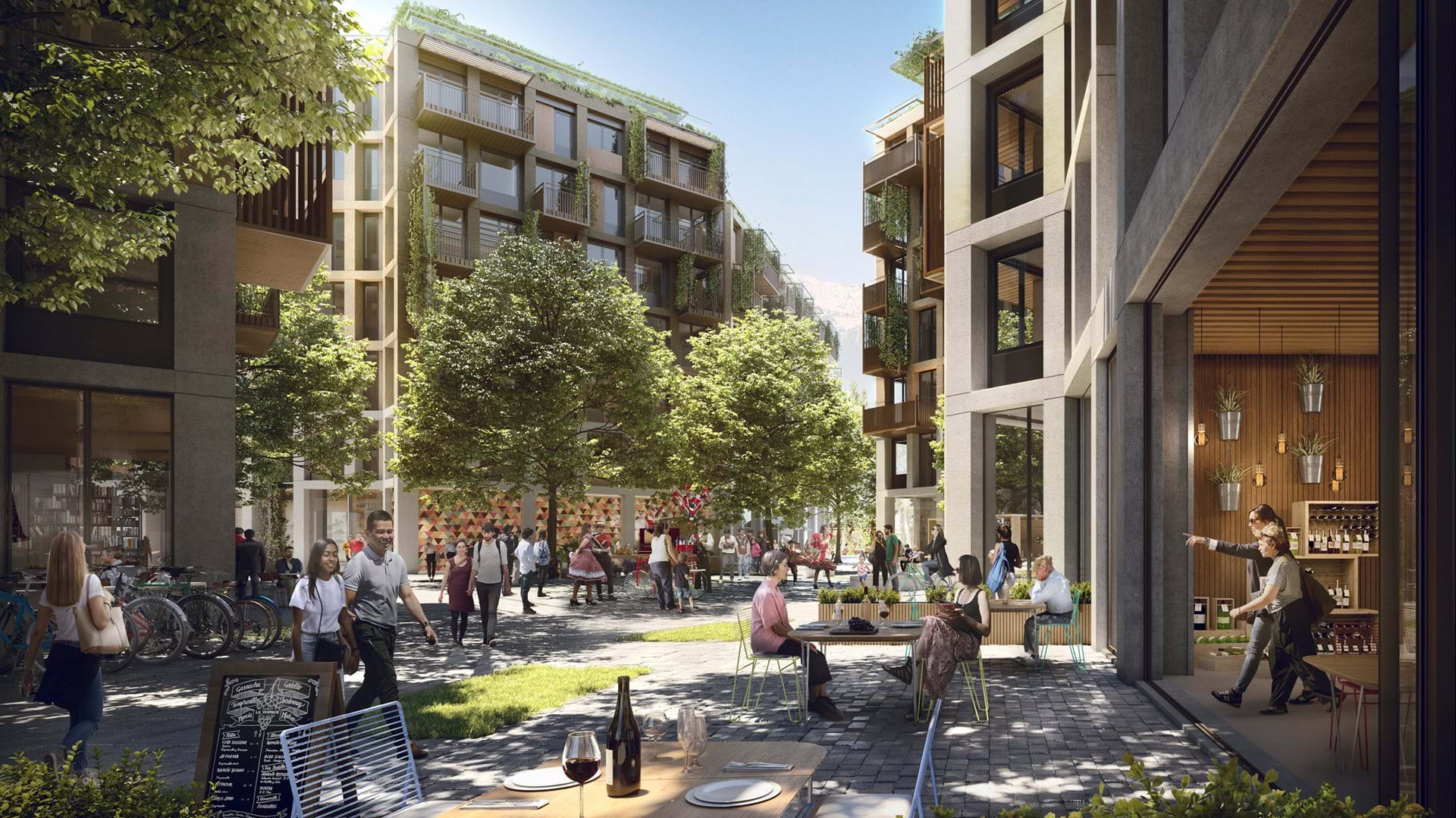 Above: The development will include 550 residential units. Image courtesy of Foster + Partners.
These amenities will flow into the adjacent site where a new low-rise, high density residential development is located.
"La Fabrica, our first project in Chile, seeks to establish a new approach to sustainable urbanism in Santiago, with lush landscaped civic space," adds Juan Frigerio, a partner at the studio.
"The incredibly rich mix of uses at ground level with a variety of retail and social spaces tie the residences with the rest of the masterplan, creating a complete ensemble that is integrated at every level.
"The compact and flexible design of the apartments showcases a beautiful palette of natural materials that reflects the sustainable focus of the entire masterplan."

Comments
---