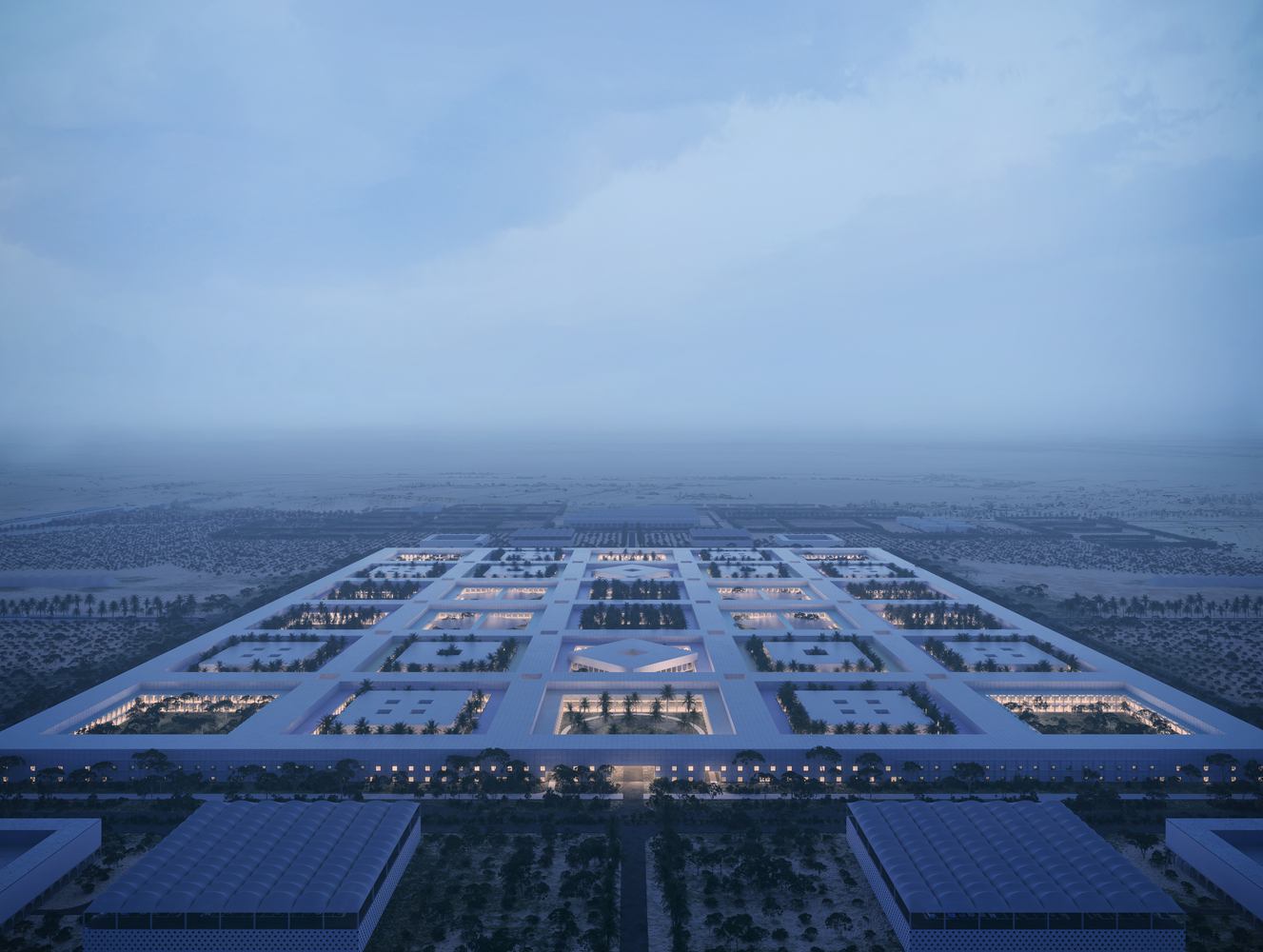 CITIES
Qatar plans to build the hospital of the future
ARCHITECTURE firms OMA and Buro Happold have revealed their design for a sprawling new futuristic medical precinct in Doha, Qatar.
The Al Daayan Health District will be centred around a two-storey building on a 1.3M square-metre plot of land in between Qatar University and Lusail City.
The building will consist of low-cost, cross-shaped modular units that can easily be built upon to respond to rapidly advancing medical innovations.
These prefabricated units will be constructed locally with affordable materials so as to minimise reliance on global supply chains.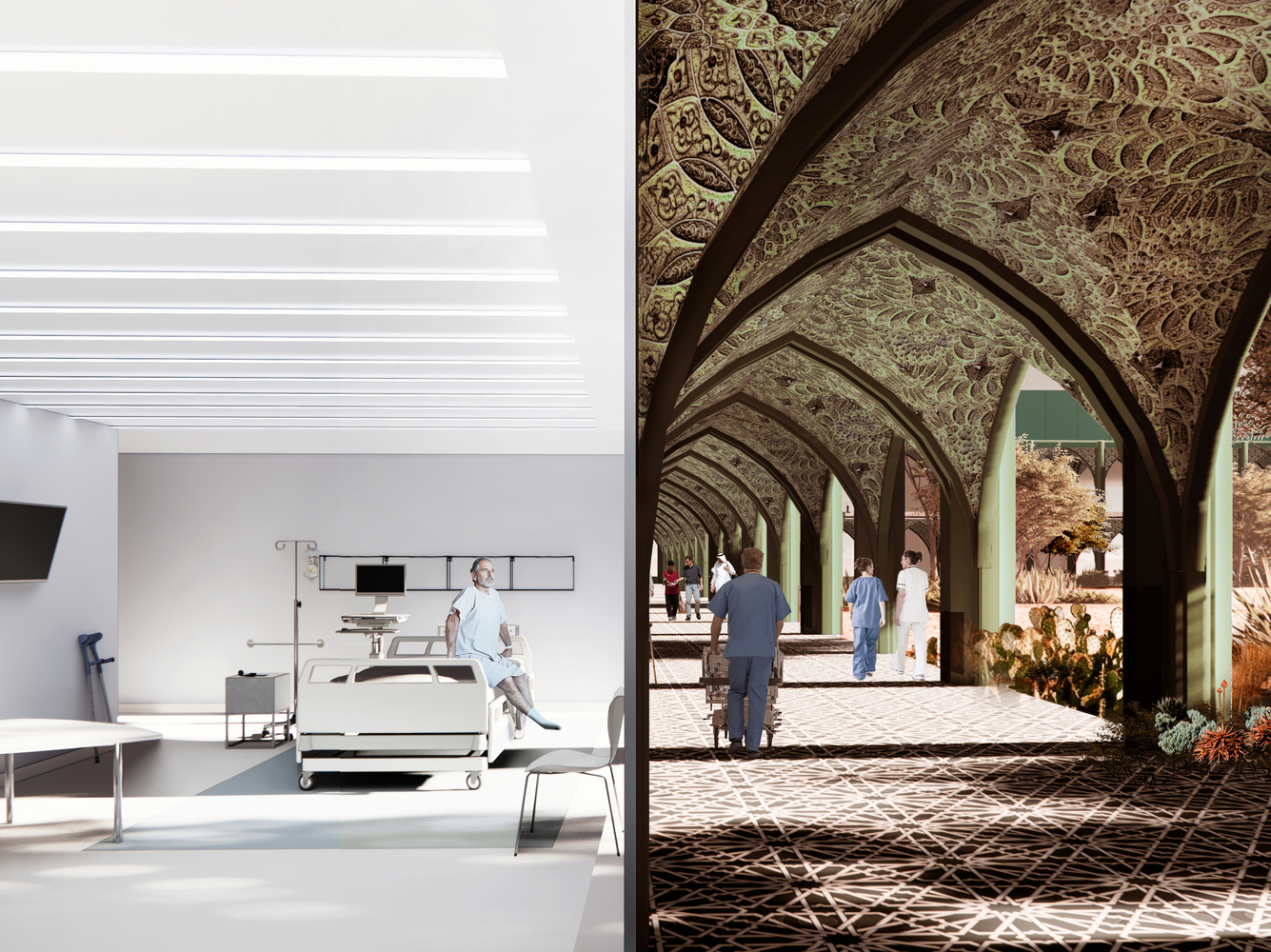 Above: Wards will be on the ground floor, allowing patients access to gardens and courtyards within the hospital. Image courtesy of OMA.
"Architects have long aimed to provide the hospital with a final solution," explains Reinier de Graaf, a partner at OMA, in a press release.
"This proposal starts from the opposite end: viewing the hospital as the type of building that is forever under construction, as an organism for which space and time must be considered equally."
Inside the building will be a teaching hospital, a women's and children's hospital, and an ambulatory diagnostics centre.
Initially, the project is expected to hold a total of 1,400 beds.
The ground floor will house wards so as to minimise the need for patients to use elevators as well as to give them access to gardens, something that is important in Islamic cultures.
Clinical and other facilities will then be located on the first floor.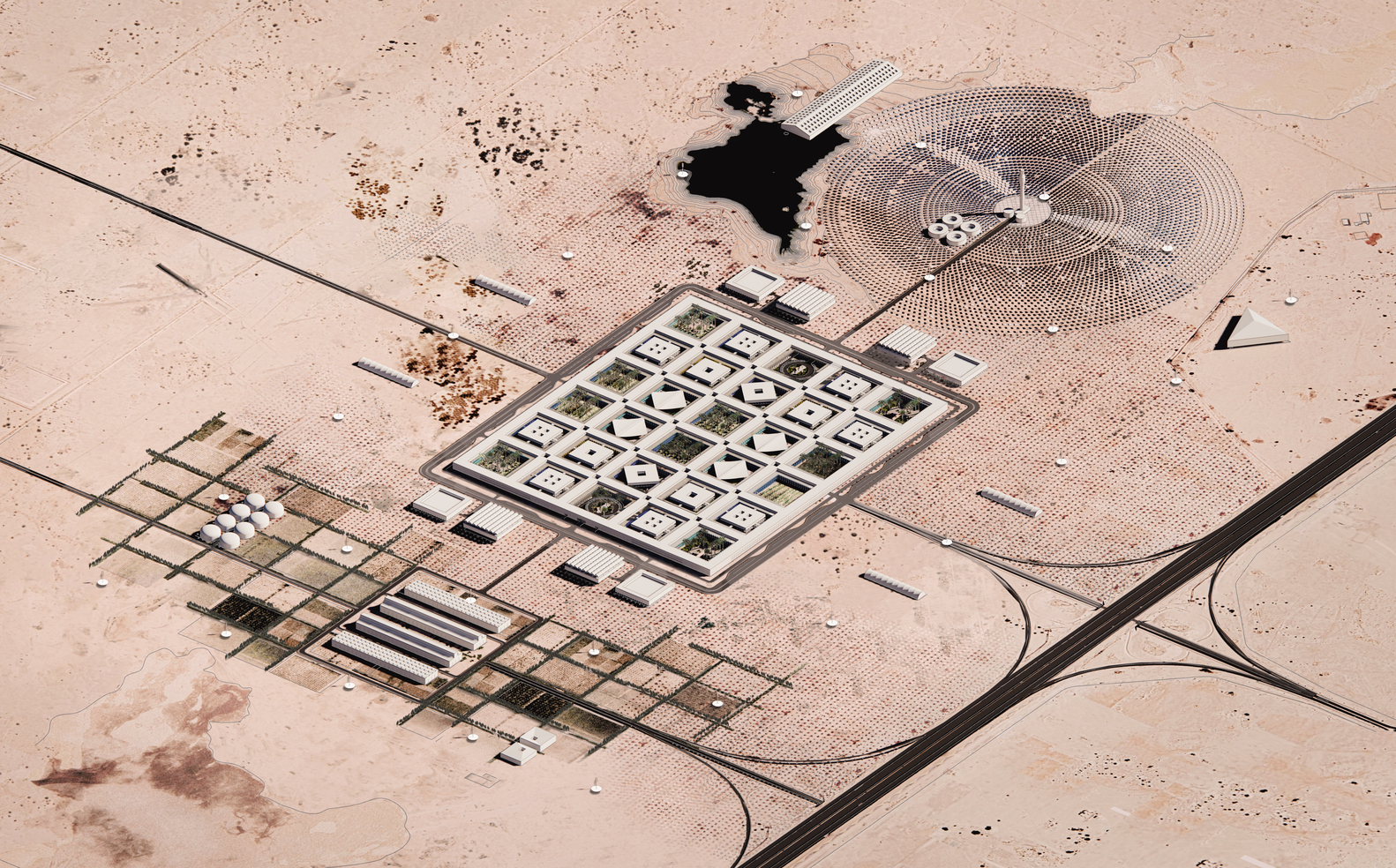 Above: The hospital will be connected to a solar plant and a farm that will produce plants for medical use . Image courtesy of OMA.
An automated underground circulation system will connect the hospital to a "high-tech farm" that will supply it with food and locally produced medicines, while a dedicated logistics centre and solar farm will allow the entire district to essentially function autonomously.
De Graaf elaborates in a further interview that "the hospital needs to be a freestanding, dedicated building" that is not reliant on the city or outside sources. Qatar has chosen to explore this vision.
The pandemic has forced countries around the world to reevaluate how hospitals function and how they are built. We may see more autonomous high-tech health districts like this proposed in the near future.

Comments
---