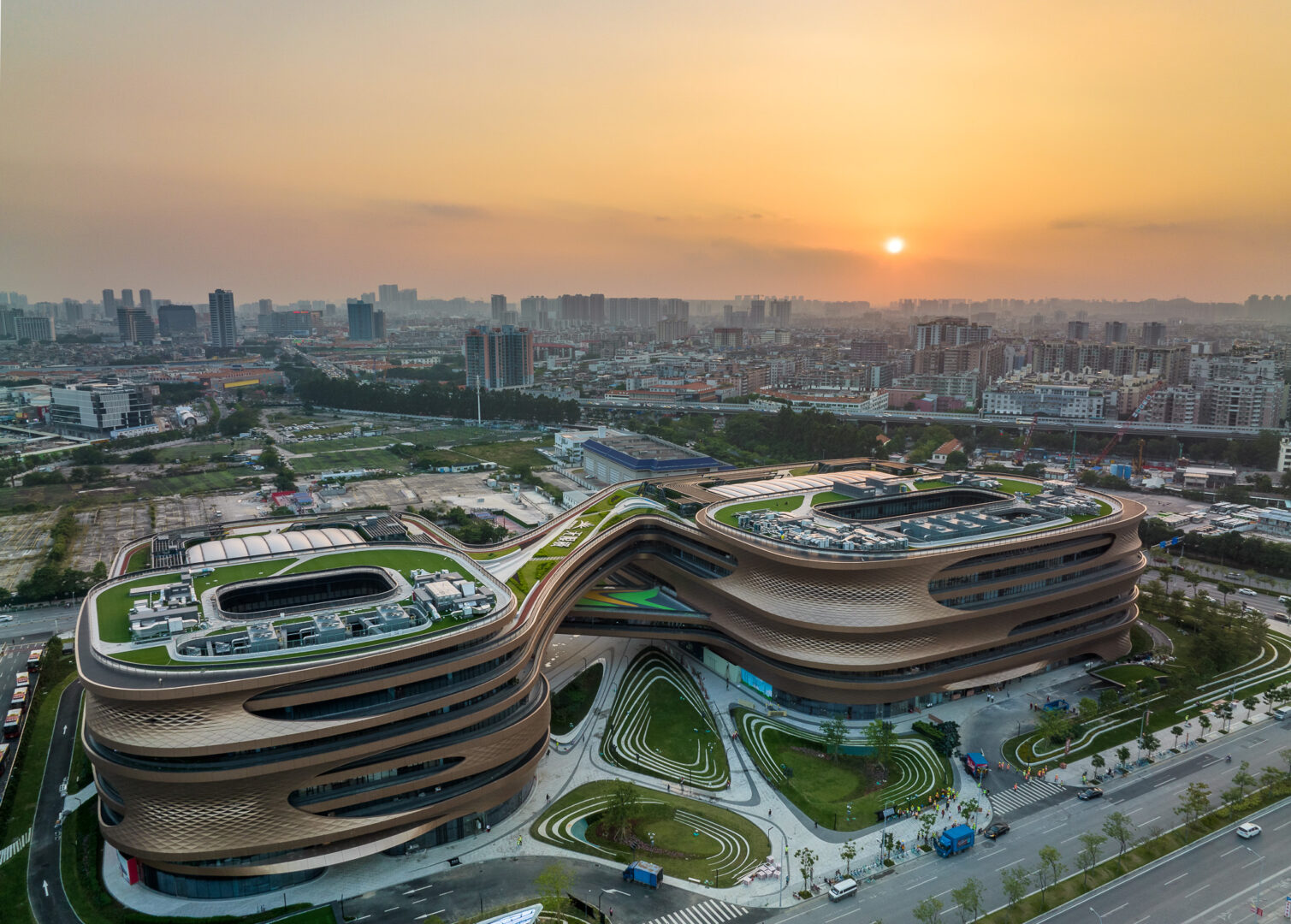 CITIES
This futuristic medical research facility has opened in China
INFINITUS China has opened its new headquarters in Baiyun - a city in the north of Guangdong.
The plaza is designed by Zaha Hadid Architects (ZHA) and features the firm's trademark sweeping organic-inspired forms.
The two eight-storey buildings are connected via two criss-crossing bridges so that the entire plaza appears as an infinity symbol when viewed from above.
The buildings are connected at multiple levels by these bridges - which hold a gym, restaurant and cafe. They also link to shopping and dining areas.
The 185,643-square-metre plaza will house the offices of the healthcare provider Infinitus China while also acting as a gateway to a new central business district for the city built on the site of a former airport.
Above and Below: The plaza incorporates many of ZHA's trademark design features. Images courtesy of ZHA.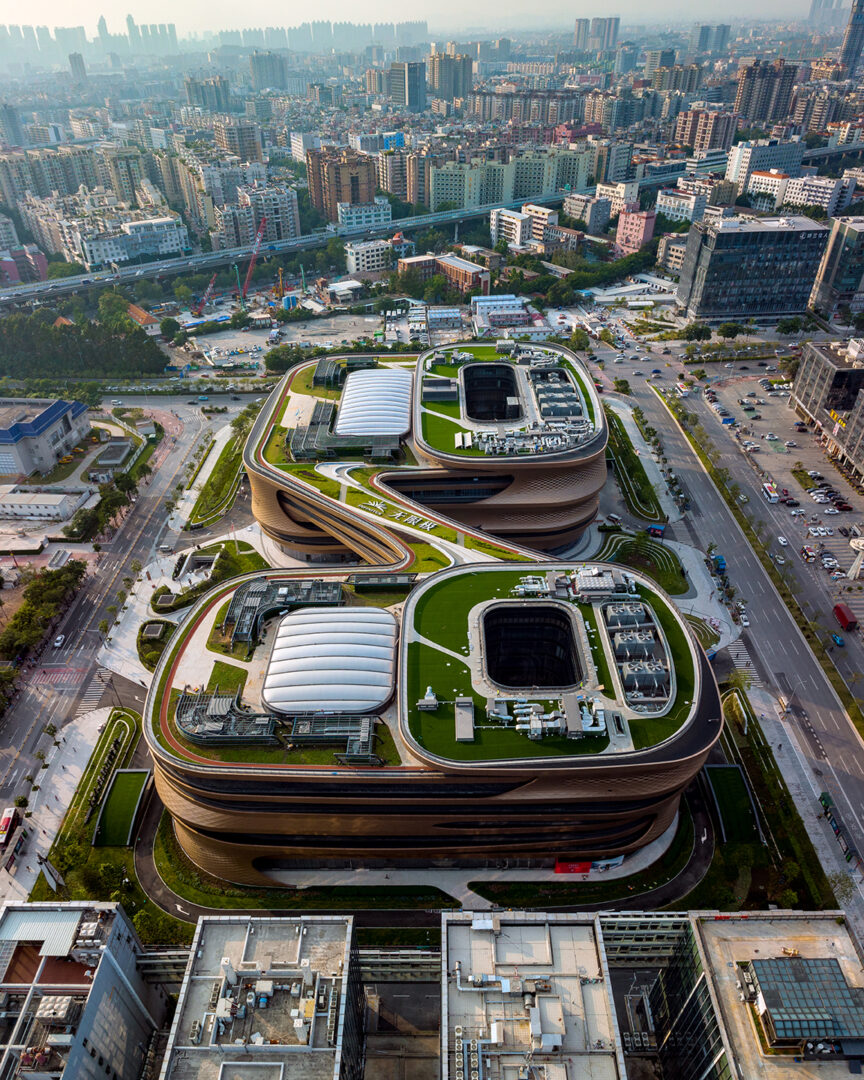 Inside the twin buildings is a central atrium, research facilities, safety assessment labs and a learning centre which will hold conferences and exhibitions.
Each floor is laid out like a ring; a measure that's intended to promote interaction and communication between different departments. This form also allows for various indoor and outdoor spaces that will be open to the public, promoting a sense of community.
Other amenities include exercise rooms, a gym, and dedicated relaxation zones.
The entire plaza has been built to meet LEED Gold certification and the equivalent of 3-Stars under China's Green Building Programme.
Both buildings also minimised their use of concrete, using more than 25,000 tonnes of recycled materials instead.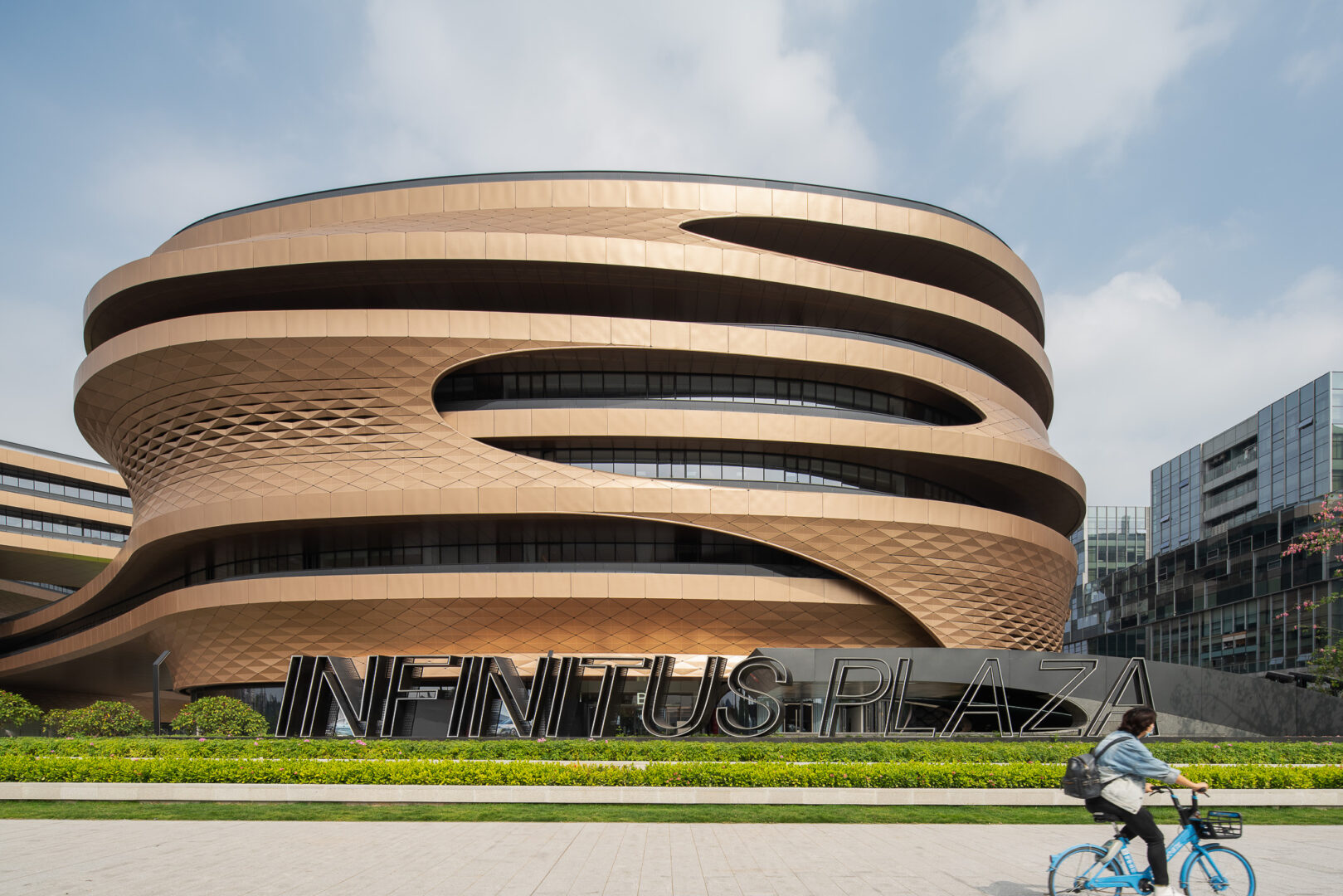 Above and Below: The twisting form is meant to resemble an infinity symbol. Images courtesy of ZHA.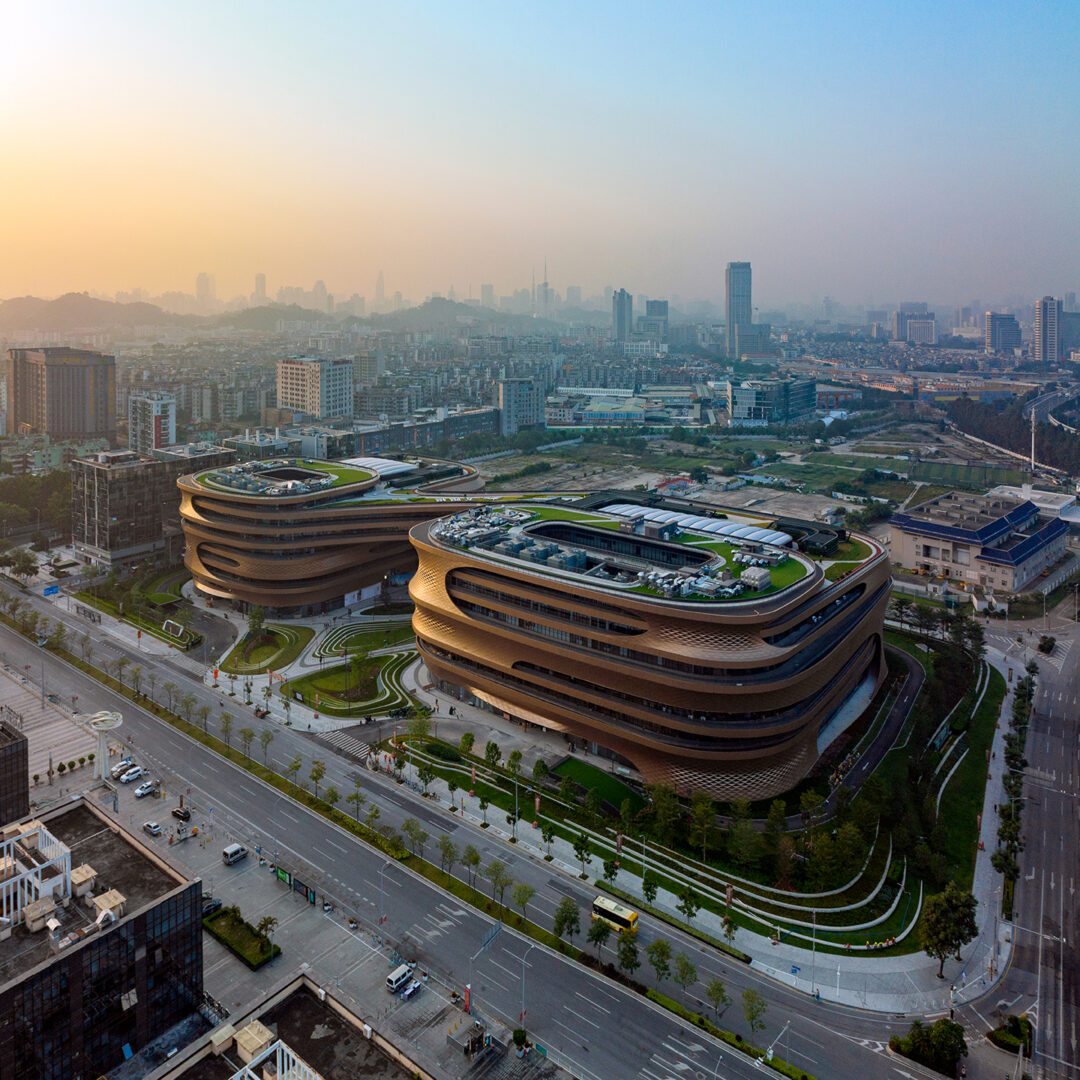 A smart management system monitors the buildings' functions - one feature sprinkles cool water on the buildings' exterior when it reaches 35 degrees.
This can actually reduce the temperature inside by 5 degrees, eliminating reliance on air conditioning.
Air quality inside is also automatically adjusted depending on how many people are occupying the building at any one time.
ZHA has worked on a number of high-profile projects in China, including the 60,000-Seat Xi'an Stadium and the dual 400-metre skyscrapers that will form a financial "super base" for Shenzhen.
Comments
---