CITIES
Abu Dhabi is on track to complete the world's largest (and most expensive) aquarium in 2022
THE UAE is about to add yet another jewel to its crown of construction world records and superlatives.
After building the world's biggest observation wheel, deepest pool and longest cantilever earlier this year the country is now on track to complete the world's largest aquarium in 2022.
SeaWorld Abu Dhabi is set to be home to the world's largest and most expensive marine-life aquarium, containing 25M litres of water and housing more than 68,000 marine animals - including sharks, schools of fish, manta rays and sea turtles.
Attractions will include a 20 metre tall vertical window into the aquarium spanning multiple levels.
Currently more than 64% of the complex is constructed which includes the completion of the envelope enclosure of the marine-life park and the primary steel erection.
Above: A 20 metre vertical window will be one of the main attractions. Image courtesy SeaWorld Abu Dhabi.
Adjacent to the aquarium and theme park will be the first dedicated marine research, rescue, rehabilitation and return centre in the UAE.
The Yas SeaWorld Research and Rescue Center will act as an advanced knowledge hub focusing on indigenous Gulf and marine life ecosystems.
Visitors will be able to access the research centre only by reservation where they will be able to witness work from resident scientists and researchers.
The centre will also offer tailored educational learning programs for both local and international schools and touring groups.
"We are honoured… to bring SeaWorld's unforgettable guest experiences and our important mission to Yas Island and the region," said Marc Swanson, CEO of SeaWorld Parks & Entertainment, in a press release.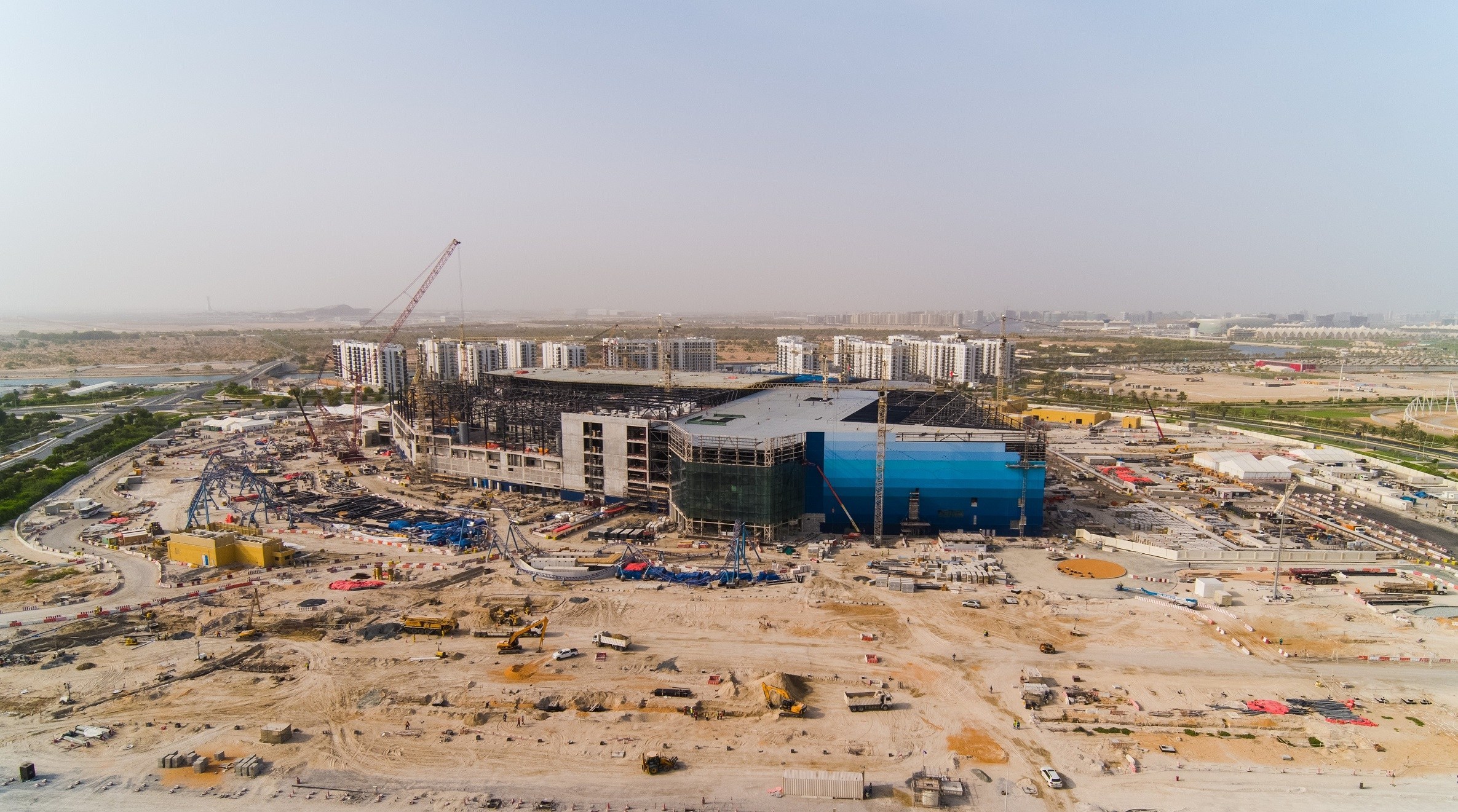 Above: More than 64% of the complex is now complete. Image courtesy SeaWorld Abu Dhabi.
"SeaWorld Abu Dhabi joins our North American parks in our mission and commitment to conservation efforts worldwide.
"We have hundreds of professionals focused on animal care, rescue and rehabilitation, conservation education, habitat protection, and species research and we are excited to see the Yas SeaWorld Research and Rescue Center further expand SeaWorld's positive global impact with the vitally important marine life conservation efforts in the region."
The 183,000 square meter, five floor aquarium will open in 2022.

Comments
---