EUROPE
World's Largest Sea Lock Under Construction
Youtube Views

VIDEO VIEWS
CENTURIES ago, the Dutch capital Amsterdam was the commercial heart of Europe. Though this is no longer the case, the city is still home to the continent's fourth largest harbour.
Amsterdam used to have a connection with the open sea which has slowly silted up and was finally damned in 1932 to prevent storm floods reaching the city.
A large man-made shipping channel, the North Sea Canal, has been the main route into the city since 1876.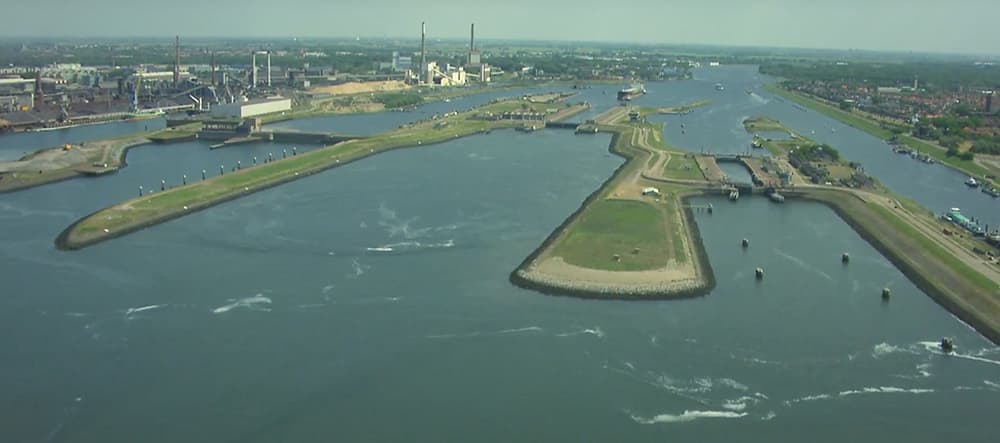 Above: Sea locks at IJmuiden have formed an entrance to the city's port since 1876 (image courtesy of Port of Amsterdam).
However, due to the need to control water levels in Amsterdam, a series of large sea locks have been built near the town of IJmuiden in order to enable ships to reach the harbour.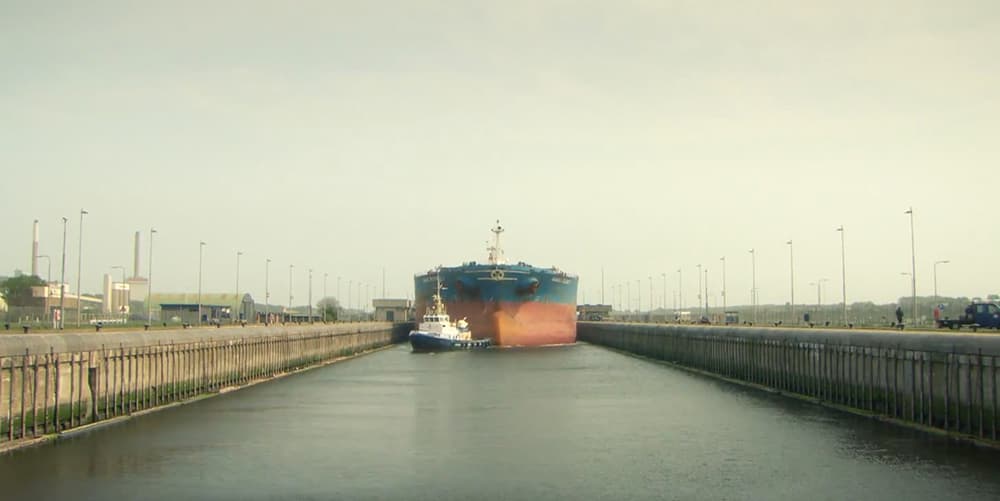 Above: The largest lock in the complex was completed in 1929 (image courtesy of Port of Amsterdam).
The largest of these - the North Lock - was the largest sea lock in the world when it was first completed in 1929 at 400 metres long, 50 metres wide and 15 metres deep.
Increased levels of trade and shipping, as well as increasingly large cargo and cruise ships, mean that the complex in IJmuiden is operating at near capacity, and some larger vessels are no longer able to reach the port.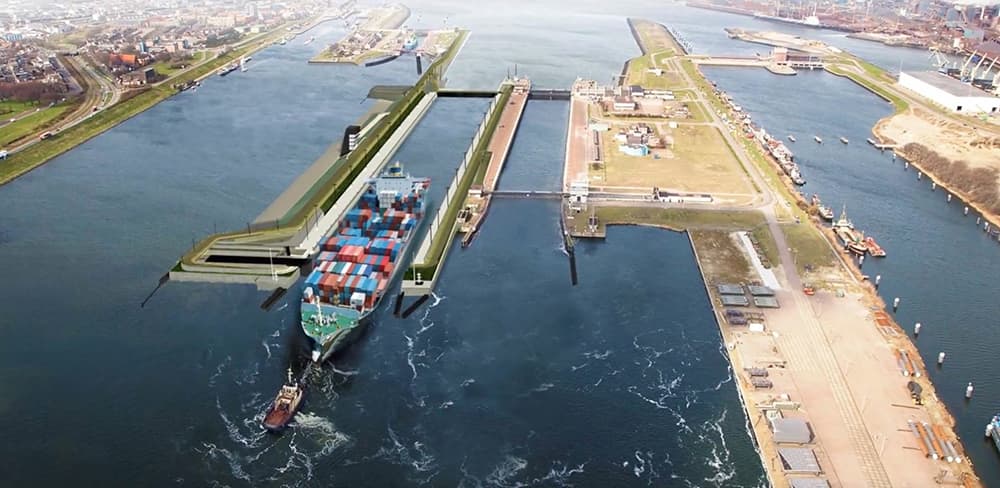 Above: A new lock, currently under construction next to the existing North Lock, will allow today's large ships to reach the city's ports ( image courtesy of Port of Amsterdam).
The Dutch government together with the Province of North Holland and the municipality of Amsterdam have decided to build a new lock, which will increase the flow of shipping into the port of Amsterdam.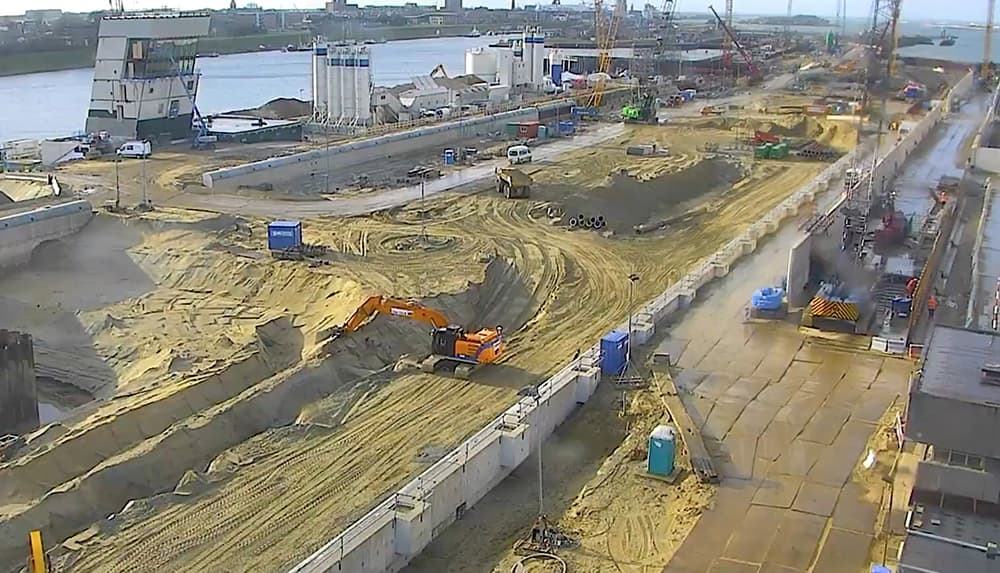 Above: Excavation works on the new lock are currently ongoing (image courtesy of Rijkswaterstaat).
The new USD $945 million sea lock will be 500 metres long, 18 metres deep and 70 metres wide - making it the largest sea lock in the world.
Works are currently ongoing, with excavation and construction of the dock walls underway.
Above: The lock casings are currently under construction (images courtesy of Rijkswaterstaat).
Earlier this year, three gates, each weighing 2,900 tonnes, were towed to location and are currently being encased within their locking mechanisms.
Despite the construction site's location immediately adjacent to the North Lock, all of the existing locks continue to operate as normal.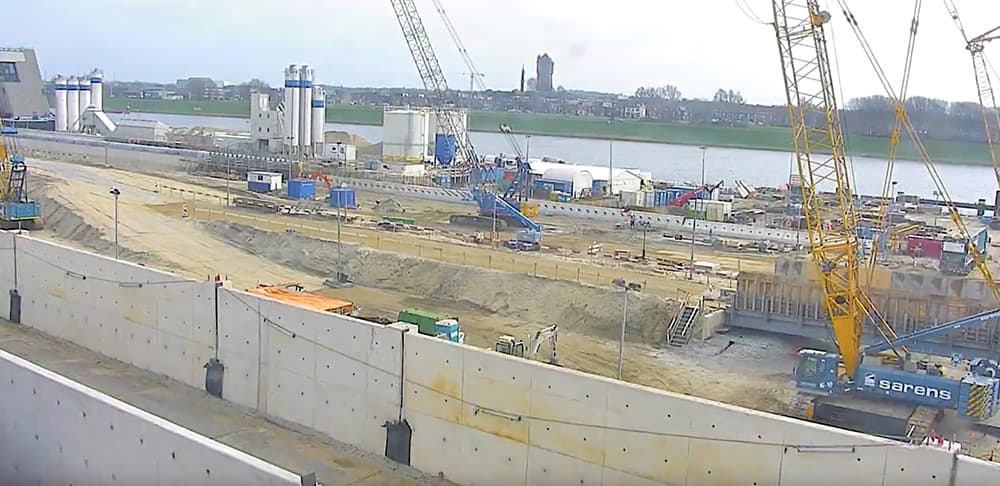 Above: The new lock will complete in 2021 and will open to shipping traffic in early 2022 (image courtesy of Rijkwaterstaat).
Construction began at the end of 2017 with the new lock due to complete by 2021, after which it will undergo a series of tests before opening to shipping in early 2022.
Comments
---