TECH
Straightening Virginia's "Leaning Tower"
Youtube Views

VIDEO VIEWS
A TEAM of construction workers and engineers in Norfolk, Virginia, have straightened a historical building nicknamed the "Leaning Tower of Granby".
It was the city's first reinforced concrete commercial building, initially housing a hotel and a large jewellery store.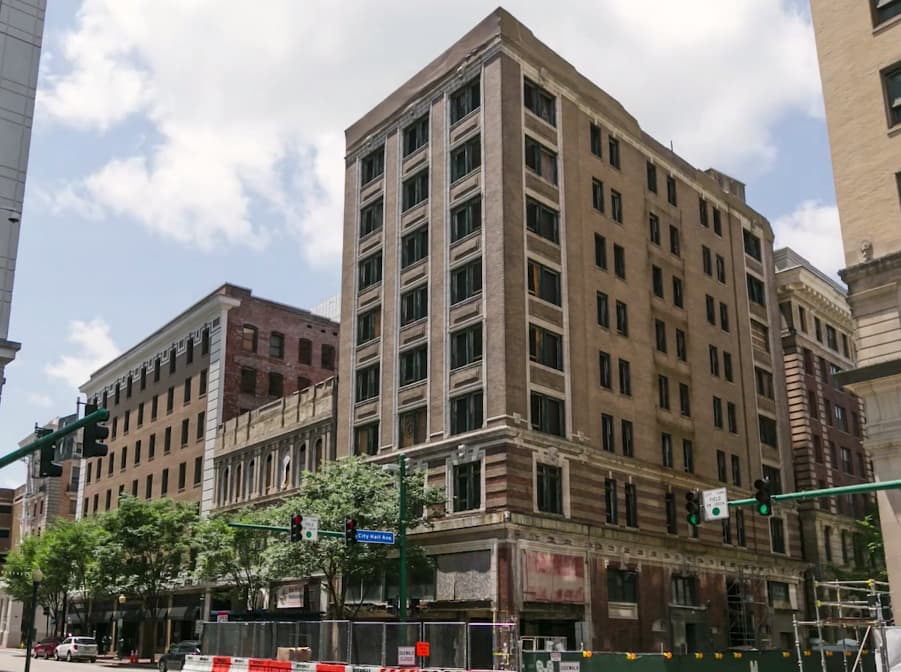 Above: The formerly called "leaning tower" is located in downtown Norfolk, Virginia (image courtesy of Hourigan).
Built in 1907 above a filled-in creek bed in the city's downtown, the 9-storey building had started leaning as early as 1912.
The lean was caused by the structure's weak foundations leading to its sides settling as much as 13 inches. By the early 2000s, the building became unoccupied, and debris from the derelict structure started falling onto the pavement outside.
The owner decided to renovate the building after receiving tax credits which would offset a quarter of the total renovation costs, even though demolition was almost two thirds cheaper than the USD $ 2.7 million remedial works to correct its tilt.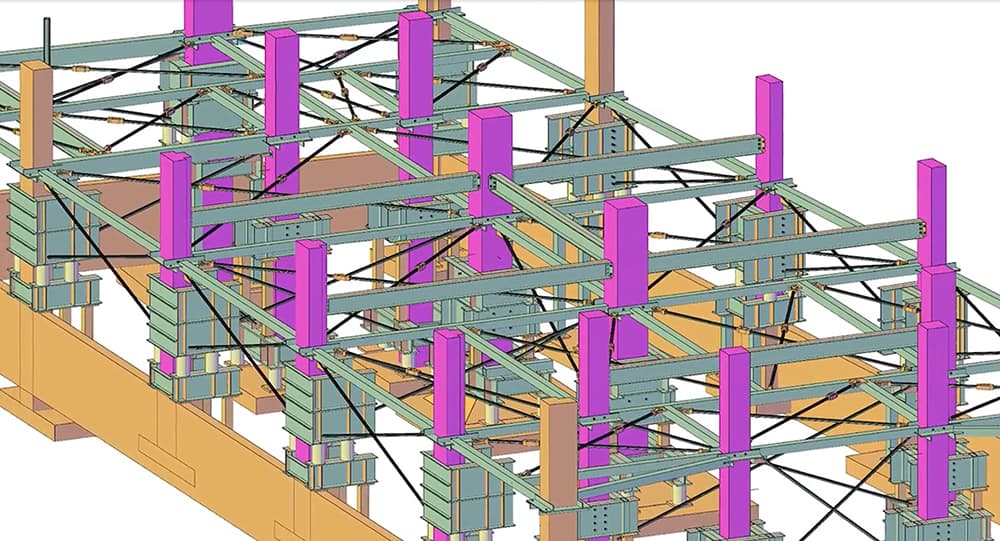 Above: A diagram showing the necessary bracing on the first floor of the building during the remedial works (image courtesy of Houringan).
To correct the lean, all of the building's 21 structural columns were encased in steel frames, fitted with a 200,000 pound hydraulic jack. Following this, the column feet were cut and the columns were jacked until the 3,250 tonne building had become level.
Watch the video at 1:10 for an incredible time-lapse sequence of the building noticeably moving into a fully upright position.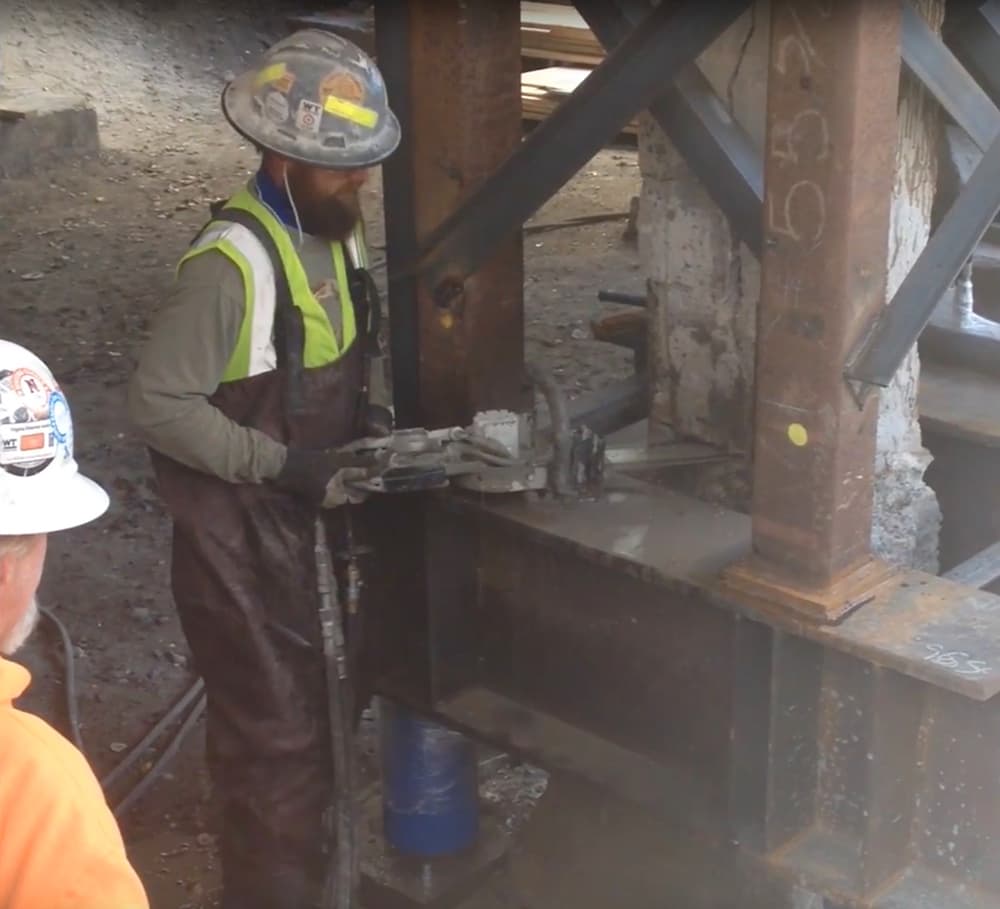 Above: Engineers cutting the columns, with one of the jacks visible at bottom of the image (courtesy of Engineering News Record).
It took two days to to correct the building's tilt and although members of the team - which included structural engineer Speight Marshall & Francis and general contractor Hourigan - were sure the building was already settled, they stabilised the foundation with 122 spiral helical piles.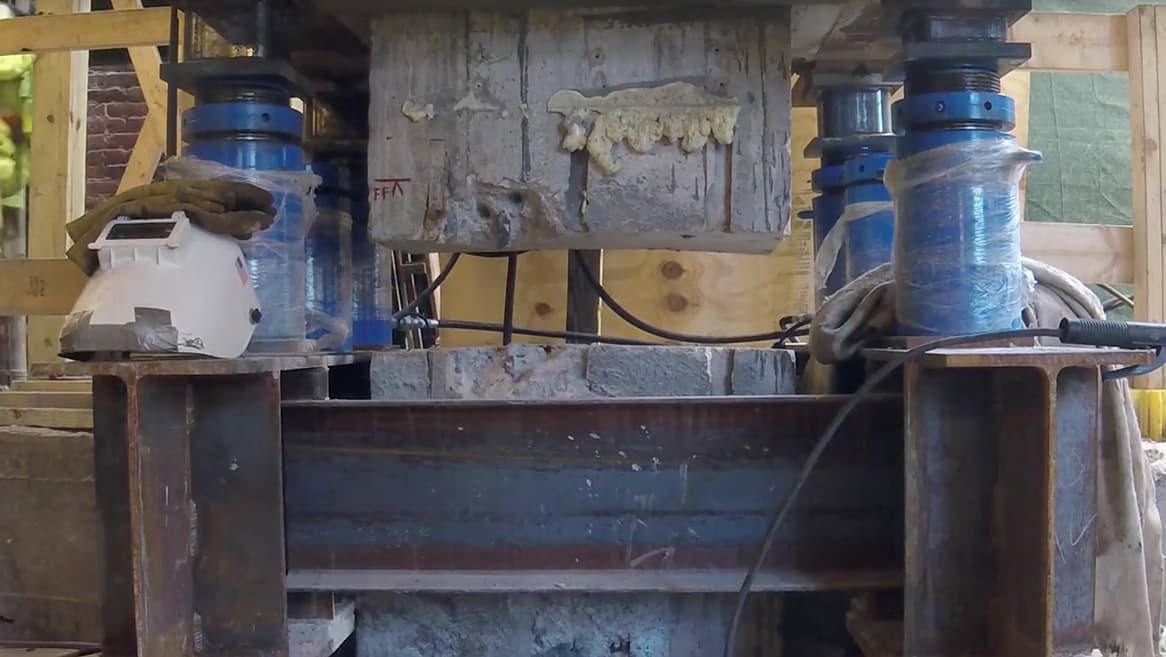 Above: Some of the columns were raised by as much as 11 inches (image courtesy of Engineering News Record).
Once the tilt has been corrected, the concrete columns were re-poured and the hydraulic jacks were removed.
The refurbishment of the former "leaning tower" is set to complete in August 2018. The renovated building will contain 44 apartments and some 30,000 square feet of retail space.
Comments
---