CITIES
New Office Opens in Brooklyn Navy Yard
Youtube Views

117,170

VIDEO VIEWS
NEW YORK's current real estate boom extends much further than the super-slender residential skyscrapers around Manhattan's Billionaire's Row, the city's many other boroughs are also seeing increased investment and regeneration.
Brooklyn Navy Yard - a 300-acre former shipyard for the US Navy located in the northwestern part of the borough - is currently undergoing a new round of regeneration, with a large number of offices and new manufacturing facilities planned.
Above: A render showing the proposed site after redevelopment (image courtesy of S9 Architecture).
Dock 72, a new 675,000 square foot office building that recently completed, is part of a USD $2.5 billion wave of redevelopments which also includes new manufacturing hubs, shops and the expansion of existing film studios in the area.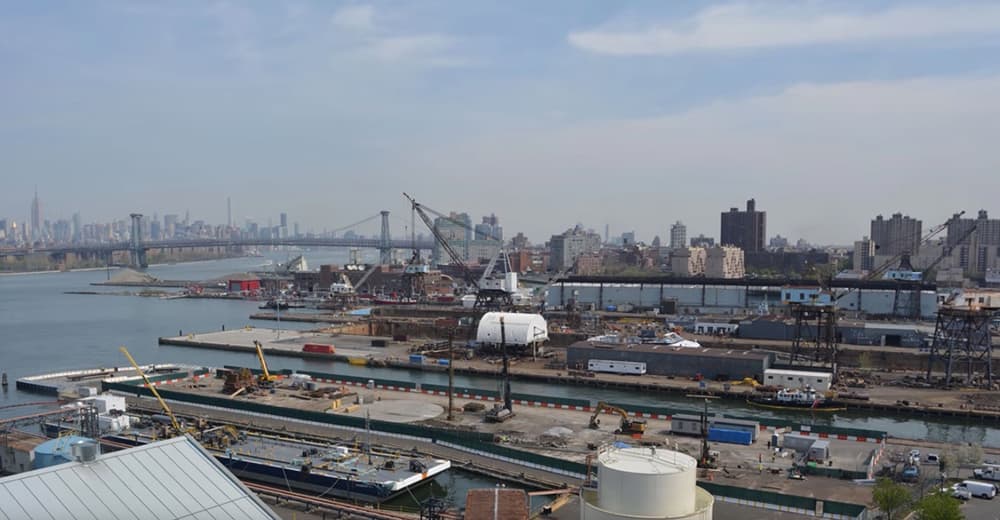 Above: Dock 72 was built on an abandoned dock of Brooklyn's Navy Yard (image courtesy of EarthCam).
Estimated to have cost USD $380 million, the new offices hope to attract workers and startups from the city's growing tech scene.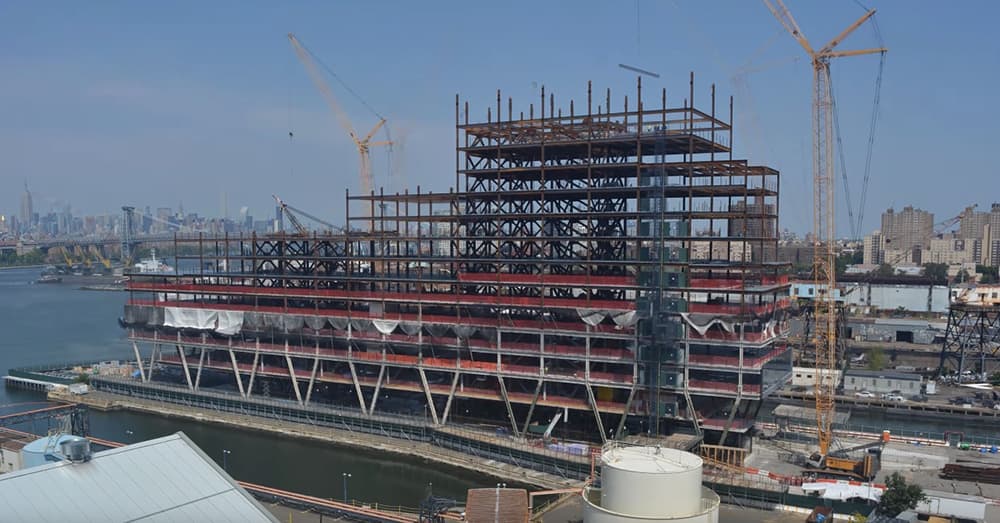 Above: The new offices will attract between 3,000 and 5,000 tech and creative workers (image courtesy of EarthCam).
Designed by S9 Architecture, the 16-storey building, will accommodate 3,000 to 5,000 workers.
It also contains shared facilities such as a cafeteria, bike valet service, a health and wellness centre and meeting rooms which the employees will be able to book through a specially designed app.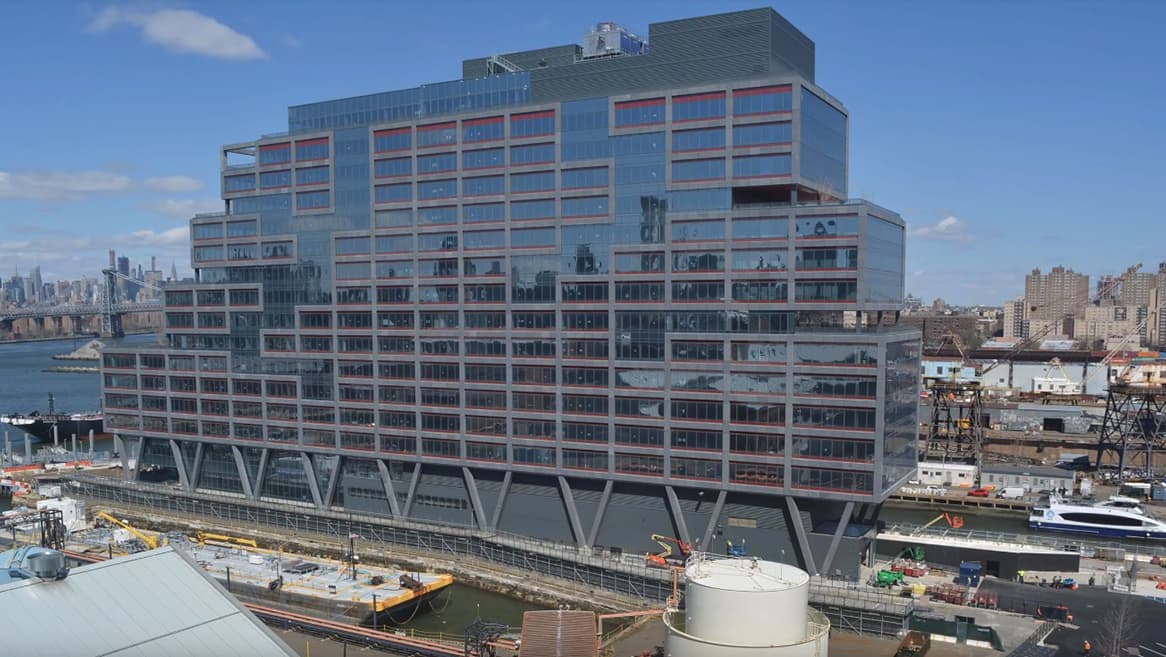 Above: As the site is prone to flooding, the ground floor only accommodates secondary functions (image courtesy of EarthCam).
Due to the site being prone to flooding, the ground floor only accommodates reception, lounges and dining facilities.
Comments
---