EUROPE
Monaco's Mediterranean Expansion Takes Shape
Youtube Views

1,545

VIDEO VIEWS
MONACO, the world's second smallest country, is currently undergoing a 6-hectare expansion into the Mediterranean Sea.
Although the works which include relocating existing marine habitats and dredging have been ongoing for some time, visible progress only became apparent recently when contractor Bouygues begun placing large concrete caissons onto the seabed.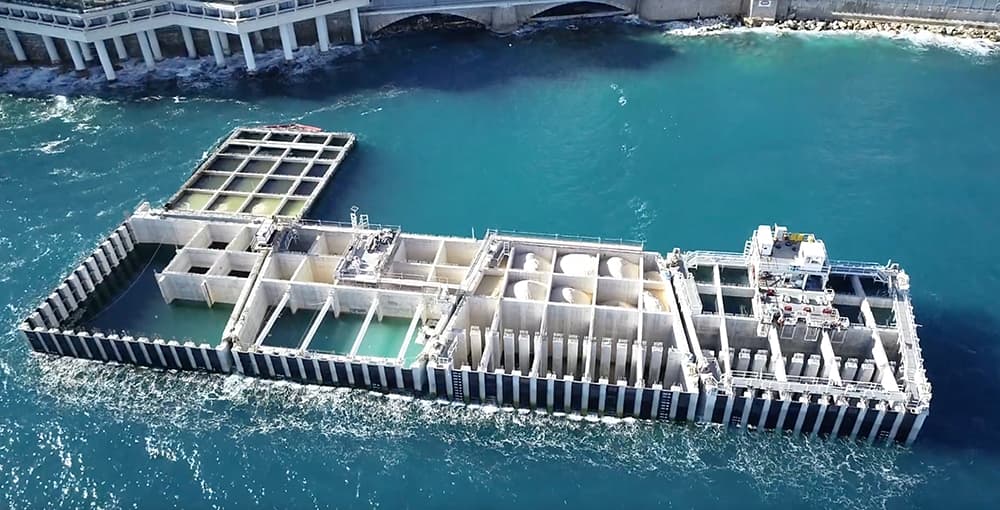 Above: Some of the concrete caissons that will comprise Monaco's new shoreline are already in place (image courtesy of Anse du Portier Monaco).
Five of the 18 caissons that will form the edge of the development are already in place, the full wall is set to be completed by summer 2020.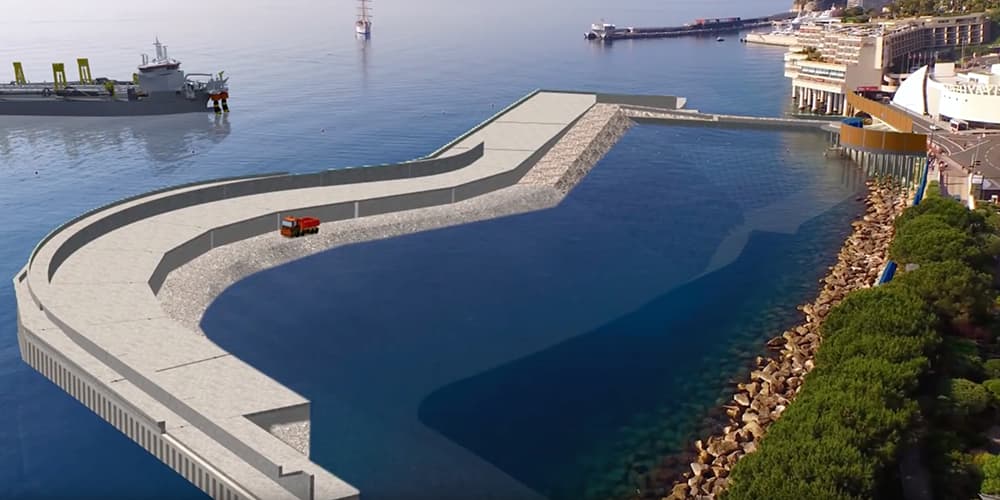 Above: A render showing the finished caisson dam (image courtesy of Bouygues Construction).
Each of the caissons is 26 metres tall and weighs 10,000 tonnes. They rest on a bed of rocky backfill, which was brought over from France. The works are being carried out from the sea to minimise disruption on land.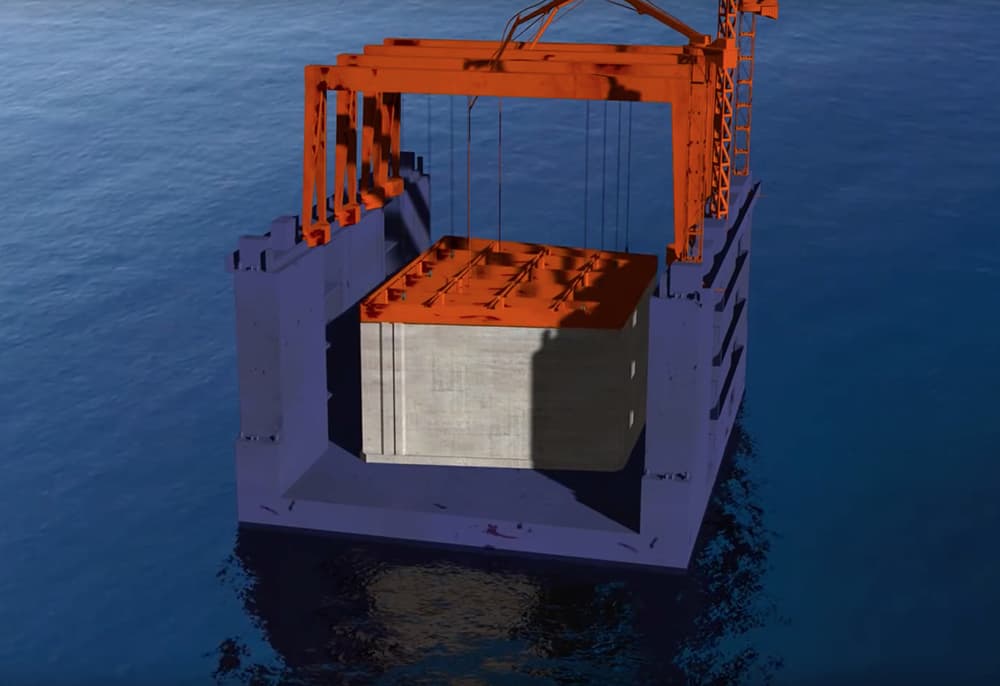 Above: The caissons are constructed in a floating facility before being towed to location (image courtesy of Bouygues Construction).
The concrete caissons are made in France using continuous casting on a floating structure, which allows them to be towed to the location after they've been cast.
Once they are placed onto the backfill foundation, they are ballasted with water and later filled with quarried materials.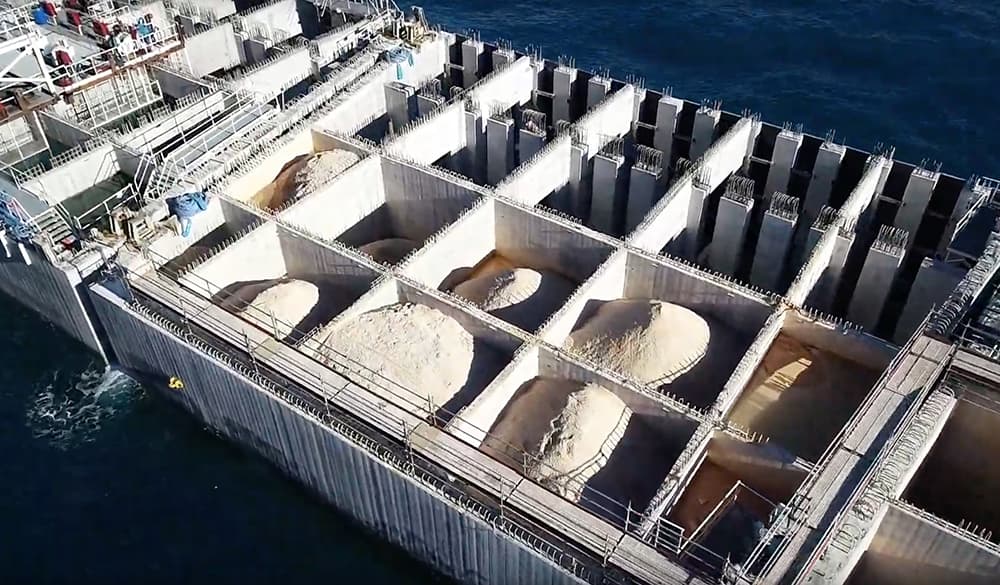 Above: The structures are filled with water and subsequently with additional quarried materials (image courtesy of Ainse du Portier Monaco).
Once the caisson wall is complete, the area behind them will be filled with 1.5 million tonnes of rock and sea sand.
When the works complete in 2025, the new area - set to be called Portier Cove - will offer 120 new luxury residences, as well as a small marina and a park for Monaco's residents.

You can learn more about the scheme in our short documentary:
Comments
---