NORTH AMERICA
Hyperloop Could Connect Mexico City and Guadalajara
Youtube Views

VIDEO VIEWS
A PROPOSAL to connect Mexico City with Guadalajara has been named as one of 10 winners in the Hyperloop One Global Challenge.
It is hoped that this will lead to a more detailed feasibility study, as the scheme aims to increase the effectiveness of the country's ambitious USD $600M infrastructure plan.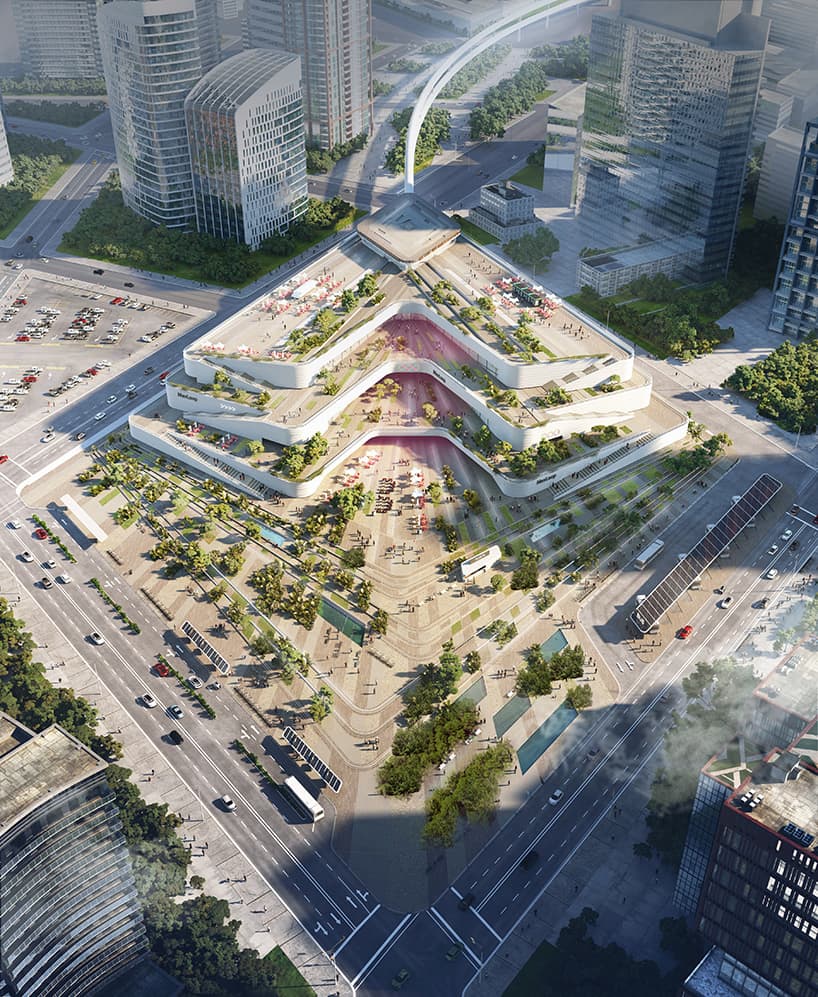 Above: The proposal aims to augment Mexico's existing infrastructure plan by connecting and activating key metropolitan hubs (image courtesy of FR-EE).
Designed by Fernando Romero Enterprise (FR-EE) - an architecture and infrastructure design firm with offices in Mexico City and New York - the proposed route would cut the travel time between the two cities from six hours by car to a mere 38 minutes. This would be even faster that the current one hour flight time between the country's most populous metropolitan regions.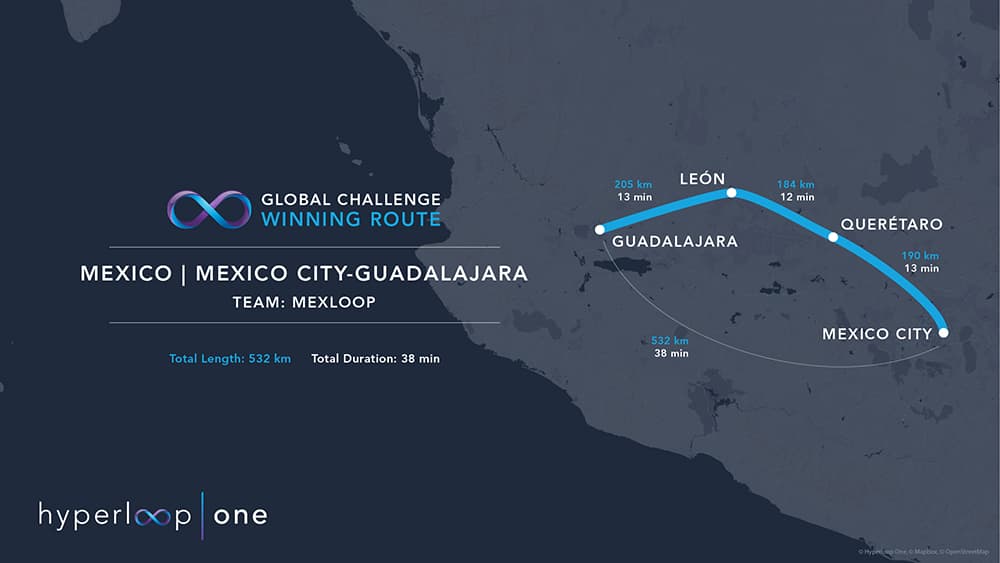 Above: The proposed route is designed to cut travel time and ease congestion in Mexico's central region (image courtesy of Hyperloop One).
Also known as the "Mexloop", the proposed Hyperloop corridor would include side branches to León and Querétaro. This would create a connected "megapolis" of some 42 million people; over 60 million people are expected to live in the region by 2050. It is hoped the link would create a smoother connection between Mexico's key manufacturing and knowledge hubs.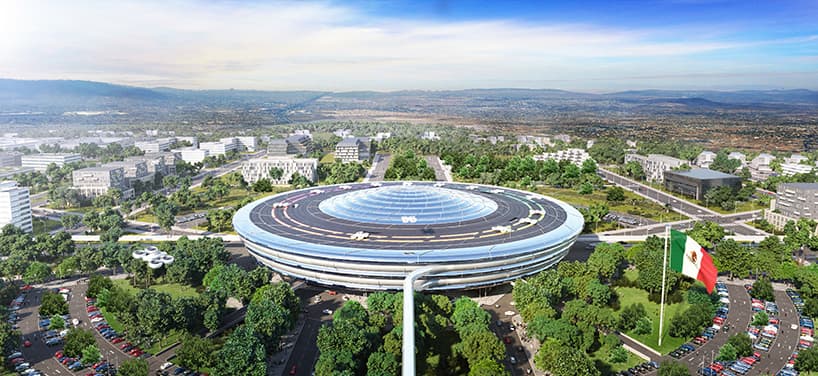 Above: Hyperloop stations aim to integrate with other modes of public and private transport (image courtesy of FR-EE).
FR-EE's proposal includes a terminus at the new international airport for Mexico City, which is expected to be the busiest airport in Latin America when it opens in 2020. It is also envisioned that the Hyperloop stations will be integrated into other modes of transport, such as local train, bus and underground networks, as well as including space for potential future forms of transport such as drones.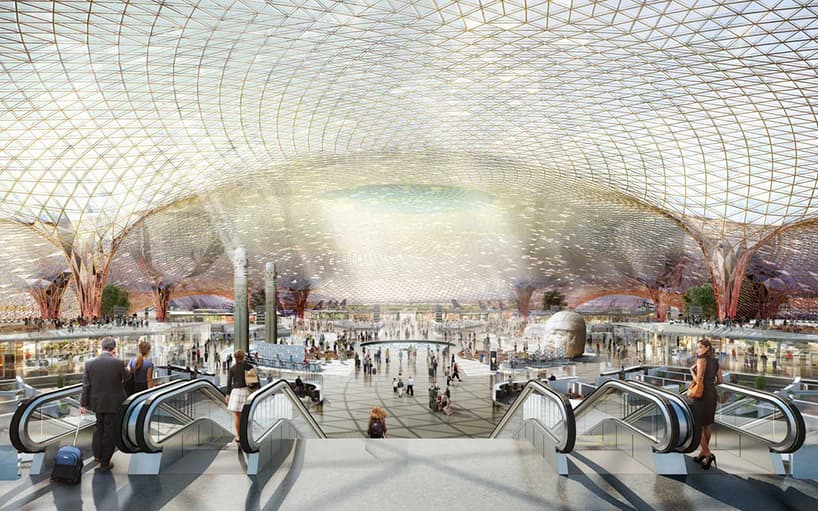 Above: An artists's impression of the new international airport in Mexico City, designed by FR-EE and Foster + Partners, currently under construction, to be completed in 2020 (image courtesy of Foster + Partners).
"The proposed route would cut travel time between the two cities from six hours to 38 minutes"
Hyperloop, an open-source concept first proposed by Elon Musk in 2013, has gained an enthusiastic following in the transport and engineering communities. It combines magnetic levitation (maglev) technology and evacuated (vacuum) tubes, with cargo and passenger pods that can reach top speeds of up to 760 miles (1,200 kilometres) per hour.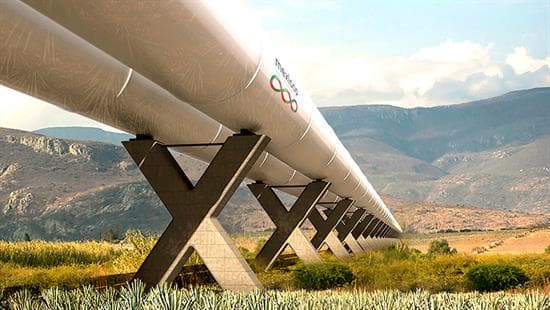 Above: Mexloop would need to be "earthquake proof", as it passes through seismically active regions (image courtesy of FR-EE).
In addition to this record-breaking speed, the new mode of transport promises to be up to six times more energy efficient than a short-haul flights (those travelling between 250 and 500 miles). The tracks can also be engineered to withstand earthquakes; an important consideration in seismically active regions, such as Mexico.
Furthermore, as the system runs wholly on electricity, it could be fully powered by sustainable sources, such as solar or wind.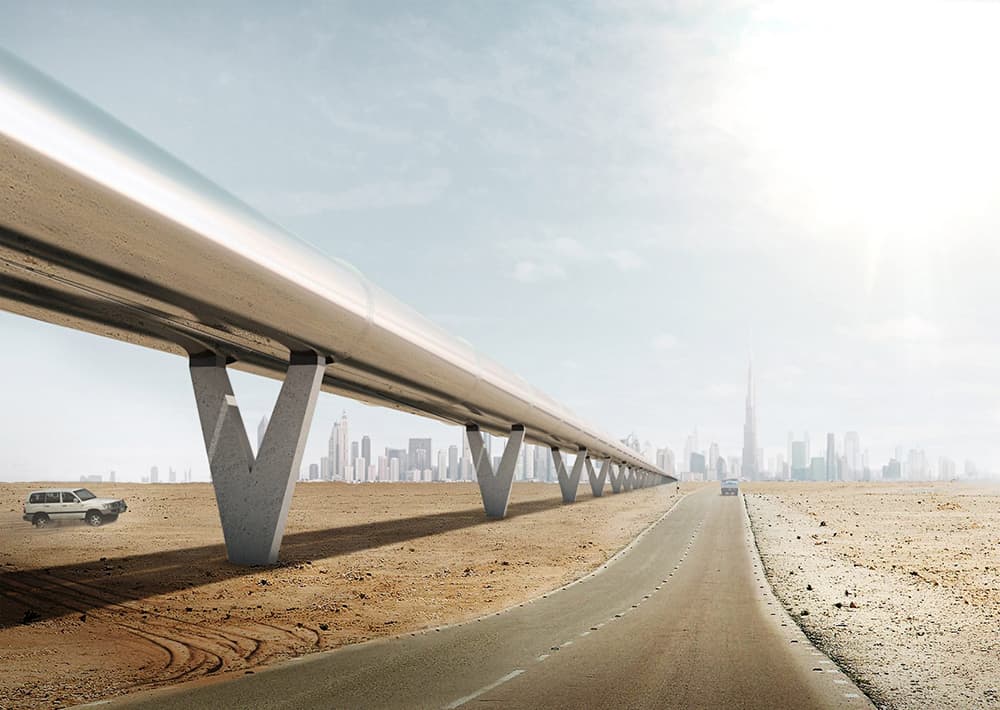 Above: BIG proposed a Hyperloop Link between Dubai and Abu Dhabi (image courtesy of BIG).

This is not the first time a Hyperloop One infrastructure has been proposed with backing of a well-known architectural practice. Last year, Bjarke Ingels Group (BIG) were engaged to design stations for the proposed link between Dubai and Abu Dhabi; a connection which would cut the two hour journey by car between the two emirates to just 12 minutes.
You can learn more about Hyperloop One and how the technology works on their website and YouTube channel.
Comments
---